Real Madrid did not anticipate things getting this dramatic in this extraordinary season. On top of being involved in a fight for the ages to defend their La Liga crown, the club has had to deal with more than 60 injuries to their players, play away from the Bernabeu, and continuously deal with the heavy fallout from the doomed European Super League concocted by their president Florentino Perez. The media scrutiny has been intense with fresh news emerging over the past few days.
Multiple sources have confirmed in the footballing sphere that manager Zinedine Zidane's departure is imminent at the end of the season. The Frenchman has not had the best of seasons off the pitch, having to deal with the barrage of questions regarding the Super League, the dismal Champions League exit along with playing catch up to arch-rivals Atletico all throughout the season.
There's still nothing agreed or signed for Real Madrid next manager. Max Allegri is a 'serious option', Raúl in the shortlist too in case Zidane will confirm he's leaving. Florentino will decide soon. ⚪️ #Real

Real Madrid will also consider some 'new entry' in the board. 🚨

— Fabrizio Romano (@FabrizioRomano) May 16, 2021
Here FootTheBall looks at some of the best options for Perez to choose from if Zidane does decide to leave in the summer.
MAX ALLEGRI
Undoubtedly the most qualified in the list, Allegri is a serial winner. A six-time Serie A winner, the Italian is the only manager to win the domestic double four years in a row in Europe. He also guided Juventus to two Champions League finals in 2015 and 2017, losing the latter to Los Blancos. Allegri has been out of work since leaving the Old Lady in 2019 and would seem like a natural fit at Real Madrid. 
He was reportedly scouted earlier by Florentino Perez as well but at that point, had a commitment to stay at Juventus.
Max Allegri's Serie A record as Juventus manager:

Matches — 1⃣8⃣8⃣

Wins — 1⃣4⃣2⃣
Draws — 2⃣7⃣
Losses — 1⃣9⃣

Win ratio — 7⃣5⃣.5⃣%

Trophies won:

Serie A — 🏆🏆🏆🏆🏆
Coppa Italia — 🏆🏆🏆🏆
Supercoppa Italiana — 🏆🏆https://t.co/x7C9pK8Ce8 pic.twitter.com/3xOYeKAz6F

— WhoScored.com (@WhoScored) May 17, 2019
Allegri has long been touted for incorporating fluid formations and a calm attitude to coaching. His teams have been known to change their shape in accordance with the nature of the game, which brings out the best side in each player.
In Vinicius, Asensio and Rodrygo, he will have young, creative players that will flourish in seasons to come while also having the steady hand of Toni Kroos, Luka Modric and Karim Benzema. Although he has also been linked with his old club in Italy, getting Allegri will surely be a coup for Perez after the debacle of the Super League.
RAUL 
The club legend is a name everyone's familiar with in Spain. Madrid's record appearances holder and second-highest goal scorer, Raul has been involved with the youth setup at Los Blancos since 2018. Currently, he is serving as the head coach of Real Madrid Castilla and knows the footballing structure at Madrid better than most. 
1 – Under Raúl González Blanco, Real Madrid have been crowned #UEFAYouthLeague champions for the first time. Inspiring. pic.twitter.com/Du582Iud24

— OptaJose (@OptaJose) August 25, 2020
However, his lack of experience might be what makes him a less suitable candidate for management of the first team squad. The hot seat under Perez is as unforgiving as they come, with the Madrid media especially scathing when it comes to failures on part of the club. Raul's case is further not helped by the fact that in Italy, a very similar experiment failed dramatically. Andrea Pirlo, who had been promoted from Juventus' youth program to manager, failed to win the Scudetto.
Furthermore, his side are also currently out of the Champions League spots with Pirlo widely rumored to be fired at the end of the season. Will Papa Perez risk a gamble like that, especially if his team does not win the title? Most likely not.
JOACHIM LOEW
The longest serving international manager, Loew is set to leave Die Mannschaft after their European Championship campaign over the summer. Though he has managed to win football's ultimate prize, the World Cup in 2014, followed by the Confederations Cup in 2017, results since then have been fairly disappointing to say the least.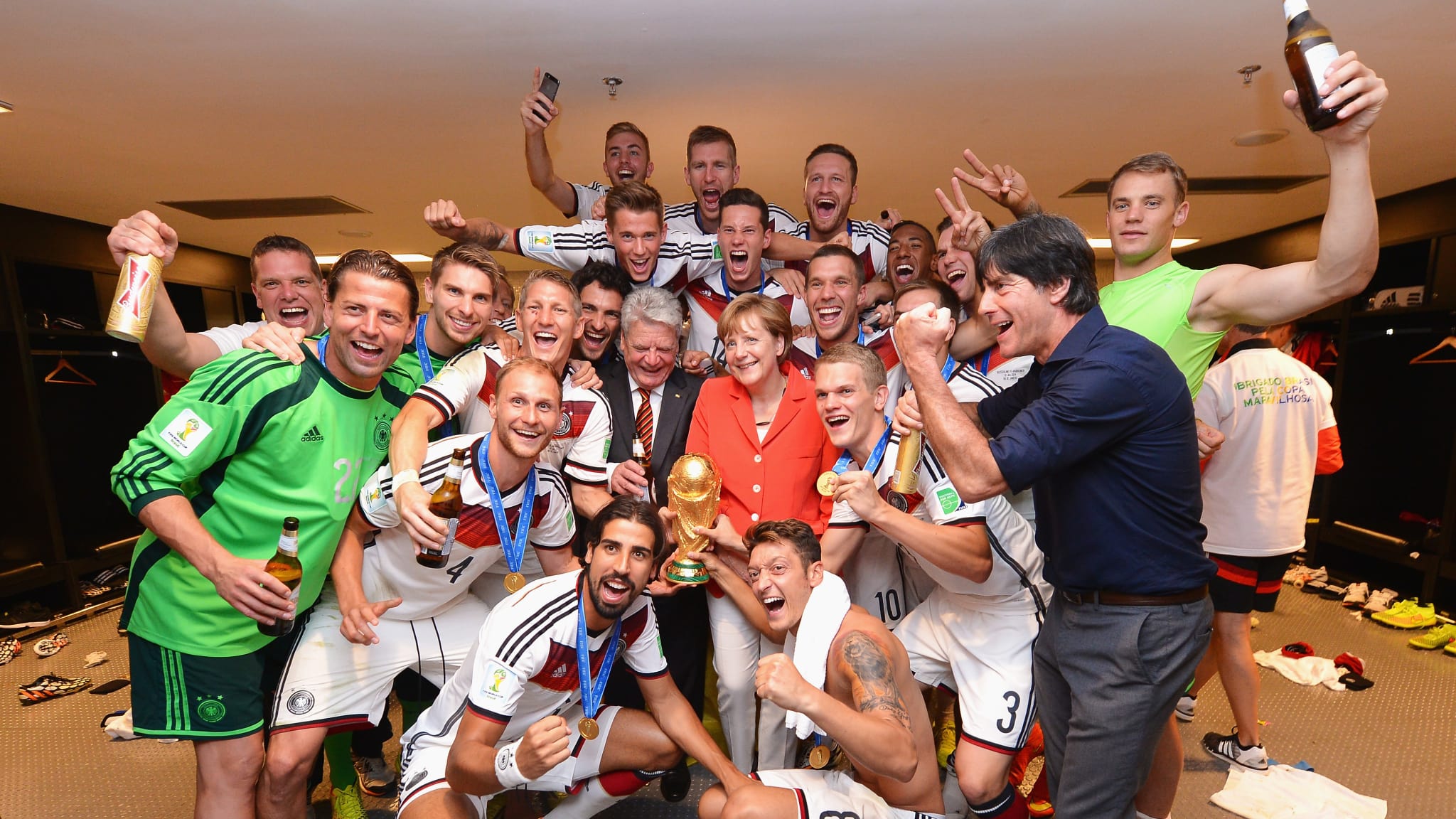 Germany suffered a group-stage exit at the 2018 World Cup, their first since 1938. They were almost relegated from their League in the Nations League, but were saved by a rule change. In this year's tournament, they finished second after being hammered by Spain 6-0. Loew's team also lost to minnows North Macedonia 2-1 in a 2022 World Cup qualifying match in 2021. All of which does not bode well for the German.
Germany only needed a draw against Spain to win their Nations League group.

But then 6-0 happened. pic.twitter.com/NWGr6atWXd

— DW Sports (@dw_sports) November 18, 2020
A strong showing at the Euros seems the only way that Loew might lengthen his managerial career at Real Madrid. Though he will not be first choice for Perez, the coach can turn fortune in his favour if Allegri does go to Juventus and Germany finish in one of the podium places at least.
HANSI FLICK
Another German in the fray. Flick was the assistant coach during Germany's World Cup win. He was promoted to manager of Bayern Munich in December 2019 after the departure of Niko Kovac. With Bayern, he announced himself to the world after winning the club's second treble at end of the 2019-20 season. Having also won the Super Cup and Club World Cup, it became the first sextuple in the club's history.
The gauntlet is complete. 💎#MiaSanChampi6ons pic.twitter.com/xCMhSzvkwb

— 🇺🇸 FC Bayern US 🇨🇦 (@FCBayernUS) February 11, 2021
Though his contract was set to expire in 2023, disagreement behind the scenes led to Flick stating that he will leave the Bavarians after the current season. With another Bundesliga secured, he will certainly be an attractive option for Real Madrid in the summer. However, his lack of prolonged experience could be the only stumbling factor for Perez as well as the rumours that link him to Loew's job following the Euros.
TIME WILL TELL
Perez is expected to take his decision only after the season concludes and Zidane's intentions are clear. The Frenchman has denied telling his players that he will be leaving in the summer but question marks remain.
If the manager does choose to remain, that will become a story in itself and is probably what Perez is hoping privately. If a change does become necessary, Allegri is surely the favourite to take over from the Frenchman and bring with him a fresh new style for the club.