Cristiano Ronaldo made the day of a young mascot in a wheelchair as they led out Portugal ahead of their Confederations Cup clash with Russia.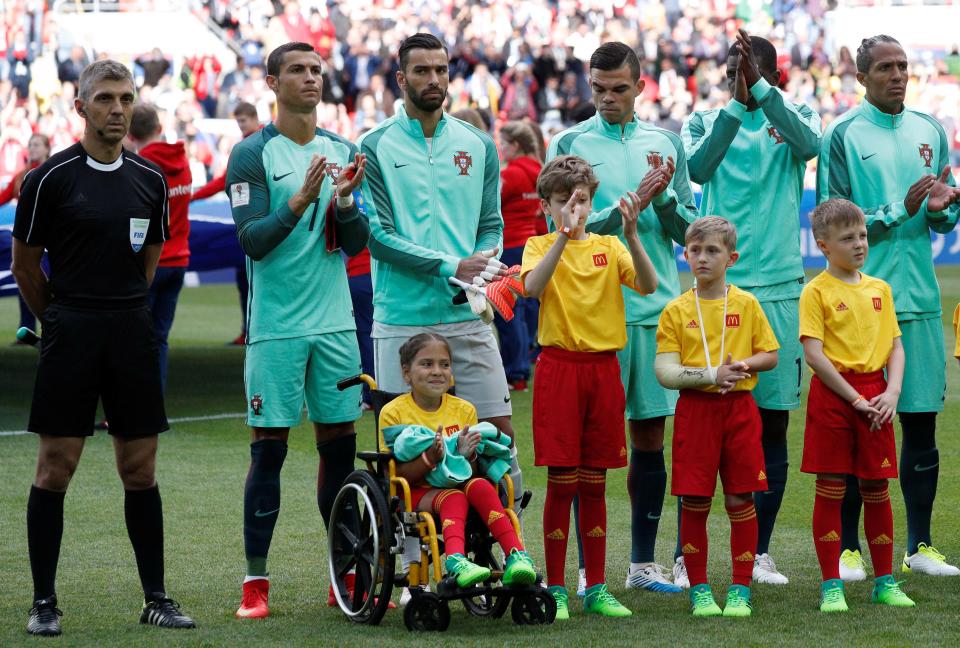 The Portugal captain had the young girl grinning from ear to ear as they emerged from the tunnel at the Spartak Stadium in Moscow.
In a touching moment as the players lined up for the national anthems, Ronaldo presented the youngster with his warm-up jacket and planted a kiss on her forehead.
She was thoroughly enjoying her moment with Ronaldo, holding the Real Madrid star's hand as they made their way on to the pitch to line up for the pre-match presentations.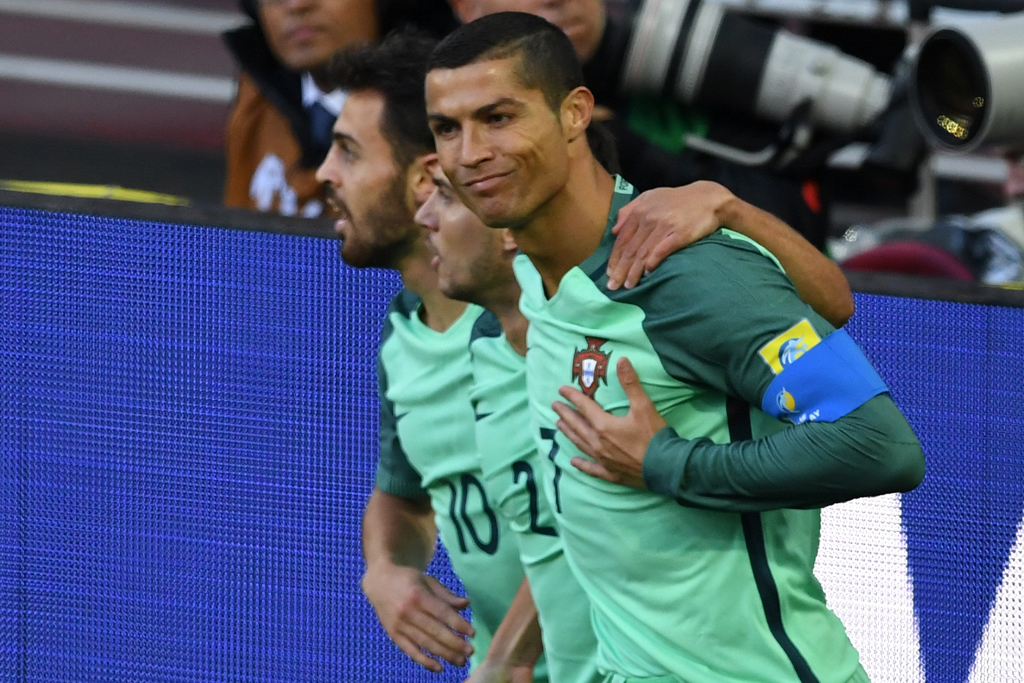 Despite his touching moment Ronaldo was booed vociferously by the home Russian support every time he touched the ball in the opening stages.
He was able to provide a riposte barely eight minutes into the encounter, however, making a telling contribution as he opened the scoring.
Fyodor Kudryashov's error presented the forward a simple header to put his country 1-0 up.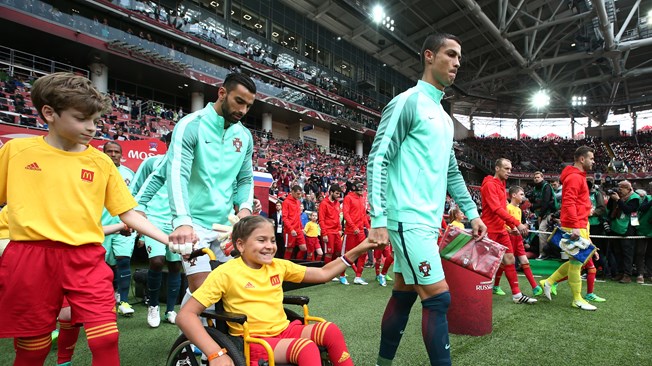 Ronaldo's new biggest fan would have no doubt been delighted to see him cap her appearance as mascot with a goal.
Ronaldo's strike was his 74th for his country as he looks to help them progress to the semi-finals after drawing their opener against Mexico.