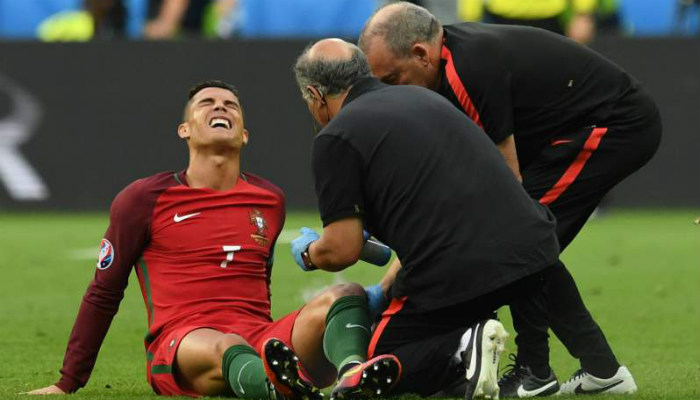 Cristiano Ronaldo will almost certainly miss Real Madrid's first competitive game of the season as a result of the knee injury which forced him out of Portugal's 1-0 win over France in Sunday's final of the European Championships.
A challenge from Dimitri Payet left Ronaldo with a twisted internal ligament in his left knee, an injury which usually requires between 6-8 weeks recovery time.
If tests confirm the injury Ronaldo will not recover in time for the final of the European Supercup, which is a rematch of the 2014 final against Europa League winners Sevilla, to be played on August 9 in the Norwegian city of Trondheim.
Even if Ronaldo were to recover from his knee injury, the fact that he is now due to begin 3 weeks holiday following his efforts with Portugal, means he won't start work with his Real Madrid companions until he joins their US tour on August 1st in New York.
That would leave him a long way behind in his physical preparation for the new season, no matter the state of his knee and with a long season lying ahead Madrid coach Zinedine Zidane is not likely to take any risks with such an important player.