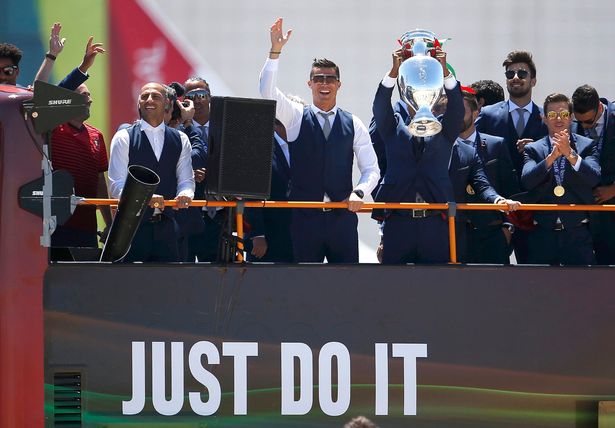 After winning UEFA EURO 2016, Portugal star Cristiano Ronaldo feels that this victory is the historic moment as one of the best in his glittering football career.
Substitute Eder scored the only goal in extra time as Portugal edged past a fighting France to win the Euro 2016 on Sunday. It was also Portugal's maiden triumph in a major championship.
In 2004, Ronaldo, now 31, reached the final of the Euro championship but ended in tears as they were beaten 0-1 by Greece.
"I'm so happy. This is something I have wanted for a long time now, ever since 2004. The Portuguese people deserve this, our players deserve this. Unfortunately, things didn't go well for me but I've always believed in these players. They have quality and ability," Ronaldo told uefa.com.
"This is one of the happiest moments of my career. I've always said I wanted to win a trophy with the national team and make history. I'd like to thank my team-mates, our coach, our wider team at this Euro, and the Portuguese people cheering us on. This is a unique moment for me. It's unforgettable," the Real Madrid forward added.
"I've always told the players we've got great talent, but we need to fight more than our opponents, run more than them and be more focused than them. We have an amazing group," Santos said.
"They've always believed me when I told them we could win this. Wherever we've gone there have always been Portuguese fans. This lifted our souls. It's hard to describe the players' emotions — it's incredible."
The coach also lauded skipper Ronaldo. "Our skipper put in an immense effort, he has amazing team spirit. Twice he tried to get back on the pitch but him being there in the dressing room and on the bench was very important for us. He believed — just like myself — that tonight was our night."
"When you lose the best player in the world Ronaldo, you know you have to change things. I'd set up a strategy around him. When Éder came on, he told me he'd score. The ugly duckling scored! Now he's the beautiful swan!" the coach added.
Lille forward Eder, Portugal's match winner in the final, described the moment as an amazing one.
"It was an amazing moment. We fought with immense strength, we were amazing. I think we deserve this title due to the work all the players and staff put in. Portugal have been wanting this title for so long, so it's fantastic," Eder said.
"Before extra time, Cristiano Ronaldo told me I would score the winning goal. He gave me strength and positive energy."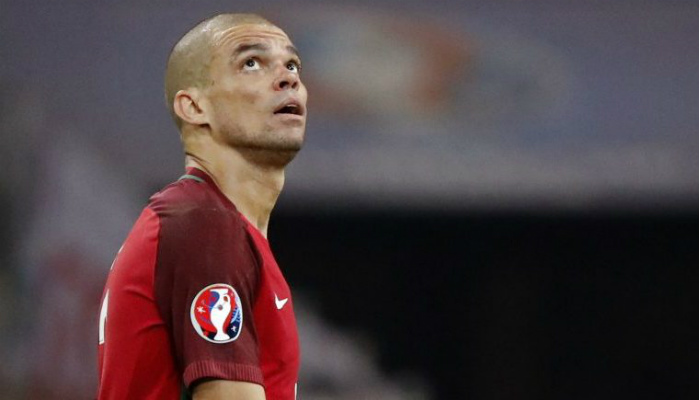 Pepe, who was awarded the man of the match, said the team won it for Ronaldo.
"This was tough as we lost our main man and we had all our hopes on him because he can score a goal at any moment. When he couldn't go on, I tried to tell our team-mates that we had to win it for him," Pepe said.
"The coach set us up very well and the substitutes came on at the right time too. We poured blood, sweat and tears into this. We've written a brilliant page in the book of Portuguese football history," the Real Madrid defender added.