An explosion overnight damaged the offices of an insurance company owned by the President of the Cyprus Football Association (CFA), Costakis Koutsokoumnis,the police said on Thursday.
Koutsokoumnis has been in the center of an intense discussion over penalties for teams suspected for fixed soccer matches.
They said a high explosive device placed against the door of an insurance company in Limassol, which is owned by Koutsokoumnis, went off, causing extensive damage to the lobby of the office.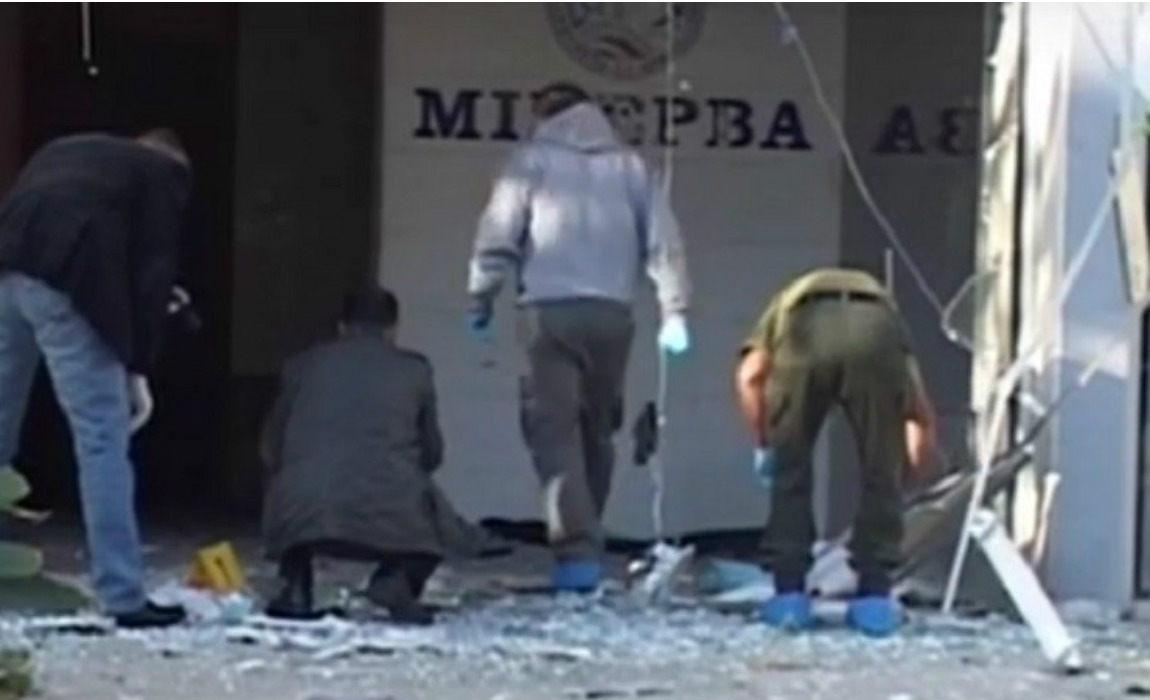 A similar explosion occurred outside Koutsokoumnis' business four years ago. No one has been arrested for that incident.
A police source said investigators were looking into the possibility that the explosion is connected to a probing carried out by UEFA into allegedly fixed soccer matches.
Koutsokoumnis commented in his Facebook account that he will continue to work for the eradication of match fixing.
"When you make changes, you have to pay the price. When you make changes, suddenly the road is a lonely one," he wrote, wishing all a "safe Thursday."
The changes he referred to is the introduction of stiff penalties for those involved in match fixing.
UEFA has sent to CFA about 30 so-called "red files" so far listing matches which, based on data about high betting activity, it suspects of having been fixed by criminal rings.
UEFA called on CFA to take drastic action against suspected teams and players which range from a stiff penalty for first offenders to being stricken out of CFA's and UEFA's soccer competitions and records.
It also told the Cypriot football authority that no further investigations are needed by the police or anybody else, since its "red files" have been compiled after exhaustive investigation of matches showing unusually high or suspect betting activity.
Cyprus'Sports Organization (KOA), the islands highest sporting authority, told FCA that it has no choice but to comply with UEFA instructions, otherwise it risks Cyprus being kicked out of European competitions.
CFA has decided at an informal meeting of its governing body to accept UEFA's line of thinking about penalizing suspect teams, but formulated a counter proposal providing for a more lenient approach.
It suggested somewhat lower financial penalties on suspect teams and a longer period of time before excluding them from local competitions and striking them off CFA's records.
Justice Minister Ionas Nicolaou has told parliament that he is in the process of preparing a bill which will be introduced early next year as a matter of priority to combat match-fixing.
He asked the parliament to authorize the police to tap, under court supervision, telephone conversations of people suspected of match fixing.
In combination with steps to enhance the effectiveness of law enforcement, the bill will include severe penalties of up to seven years imprisonment and fines of up to 300,000 euros.(1 euro = 1.07 U.S. dollars)