On fire Chelsea striker Diego Costa resumed training with the first team squad after a warm hug from Julio Tous following a feisty bust up last week.
The Spanish was linked to a move back to La Liga linking him to former club Atletico Madrid and giants Barcelona after missing Leicester clash with a back injury.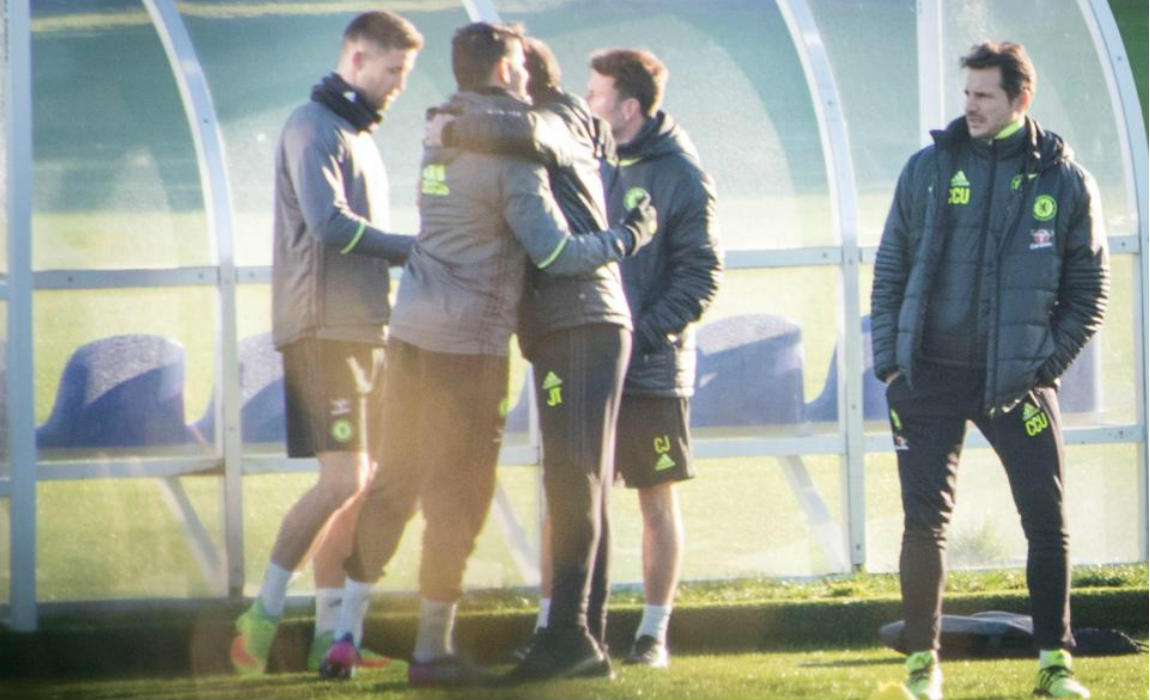 Costa, 28, worked on his fitness alone at the Cobham yesterday while the squad had a day off following their 3-0 win over reigning champions.
He was welcomed back into the fold by Antonio Conte as he kissed and made up with the ex Italian International fitness coach, Tous. Diego Costa walked out of the dugout to hold a brief chat with the Chelsea staff.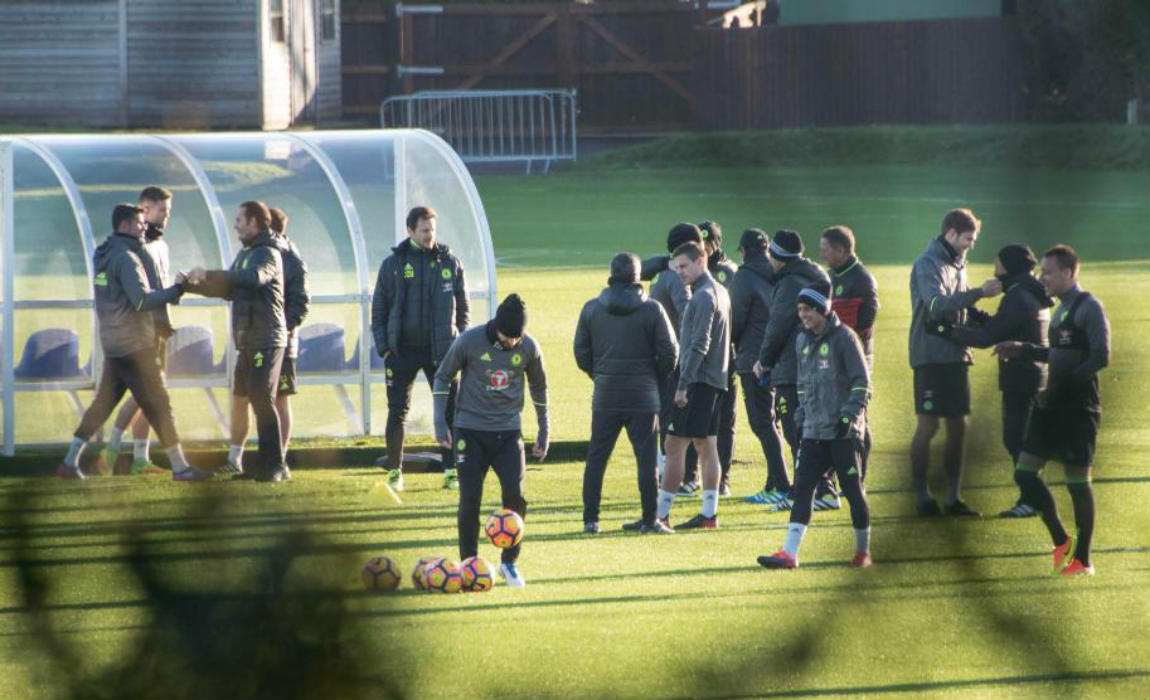 The pair quickly set aside their differences with a hug after the high profile row.
Assistant manager Carlo Cudicini, fitness coach Gary Jones and defender Gary Cahill were among the other Blues personnel standing by.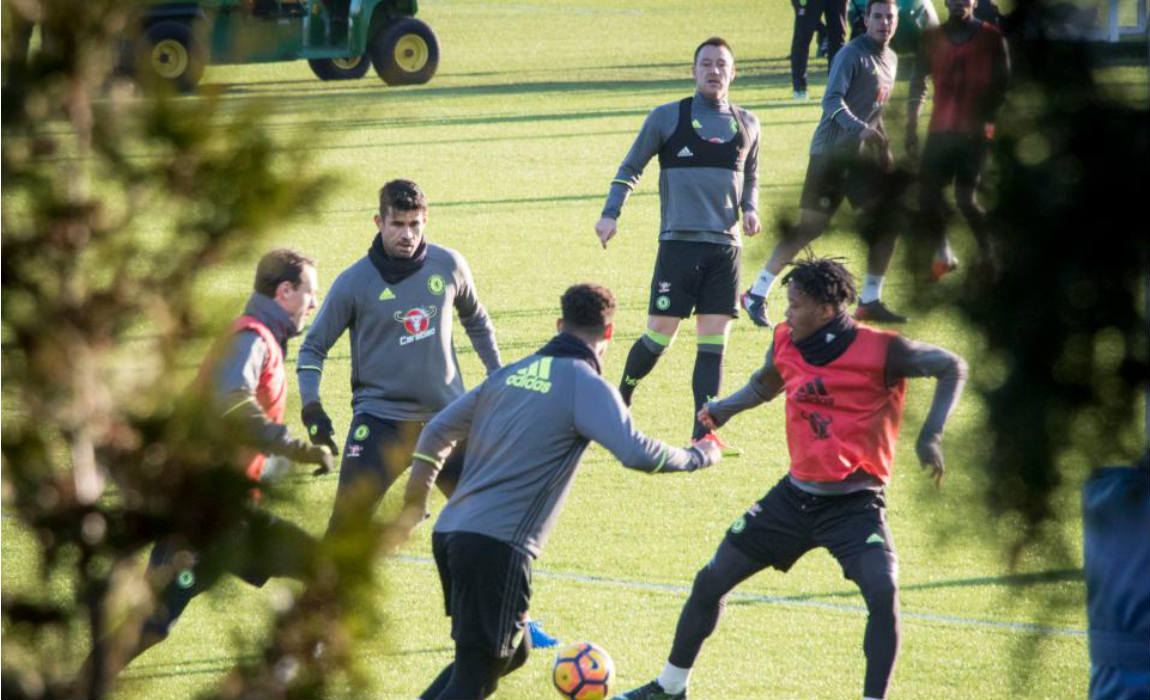 He then launched into a hard training session with the squad which included John Terry, Eden Hazard, Ngolo Kante, Willian and David Luiz.
Antonio Conte decided to snub Costa last week after the Spaniard missed three days of training, complaining about the back injury.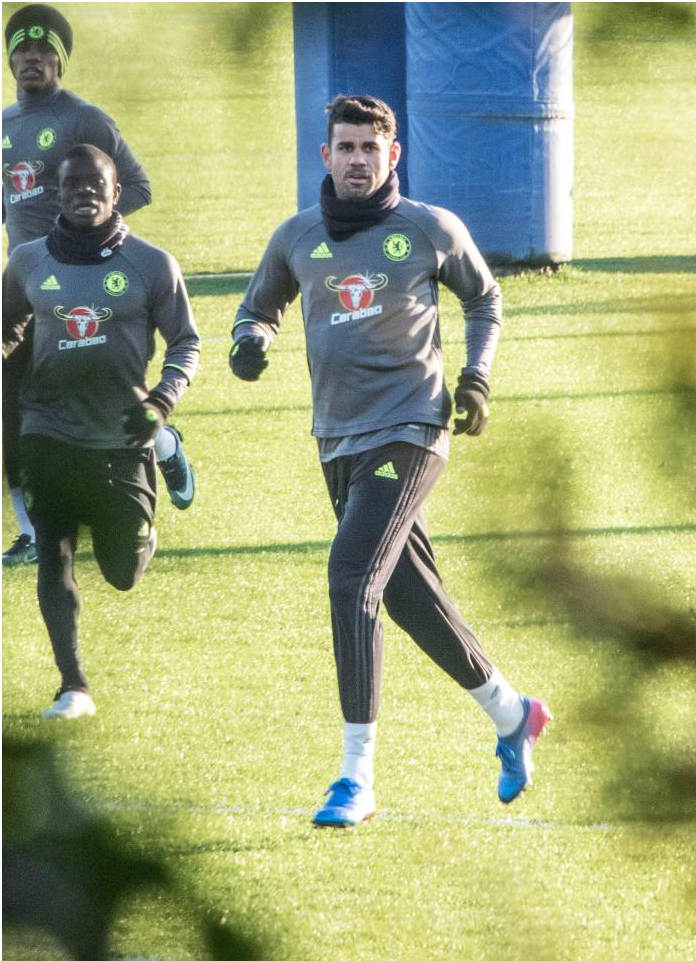 However, Chelsea fear that a mouthwatering £30 million-a-year Tianjin Quanjin offer may turn his head around.
Tempers flared when Conte intervened in the training-ground clash and it is understood the Blues boss yelled at his star striker: "Go off to China, then."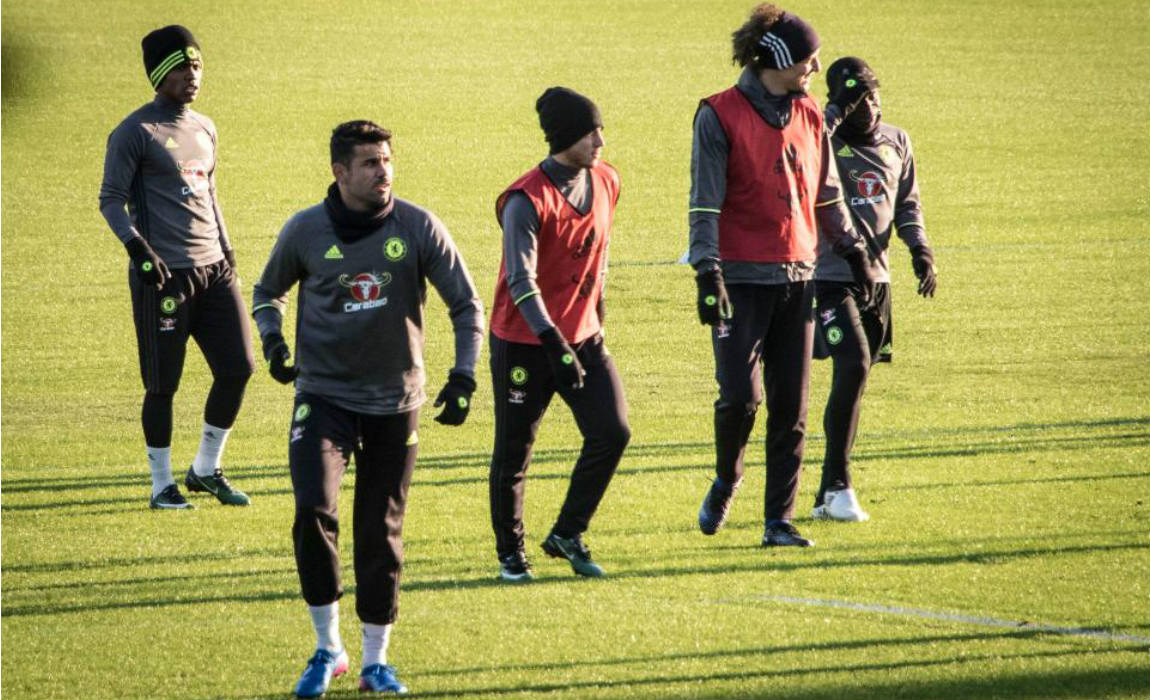 Yuhui said: "I made an appointment with Mendes and he came to my hometown to visit me."
"At that time we were interested in signing Costa – PSG told us Cavani would only be allowed to leave in June even though the player himself was willing to join us."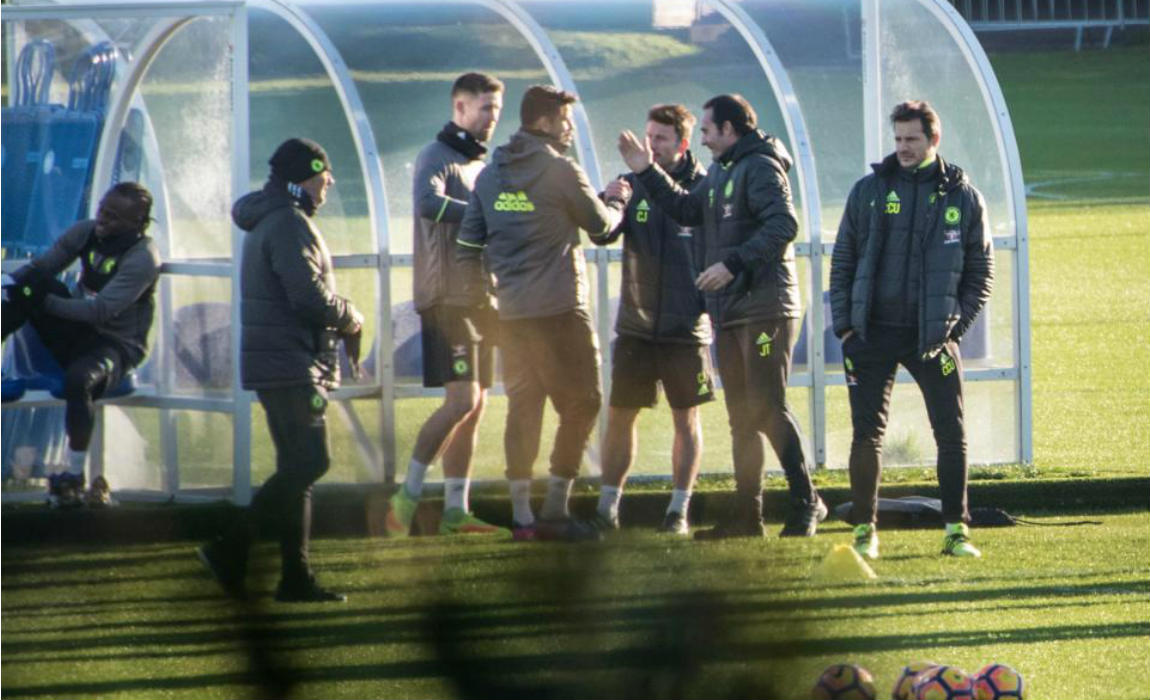 "The same can be said for Costa because Chelsea would only let him leave in June."
"However, the new season of CSL will almost reach the half-way stage in June, we can't wait so long."
"We continue to wait and suffer, but at the end of the day we'll get someone. We have targeted a lot of strikers, and made an offer for Benzema, but with this policy change, we are very helpless."