Chelsea's blue eyed boy Diego Costa has once again spoken about how he is unfairly treated by the media.
Costa has hit back at his critics claiming that nobody would raise an eyebrow if he were playing for Barcelona or Real Madrid.
Costa added that people would have praised his performance is he were playing for one of the 2 top clubs in Spain.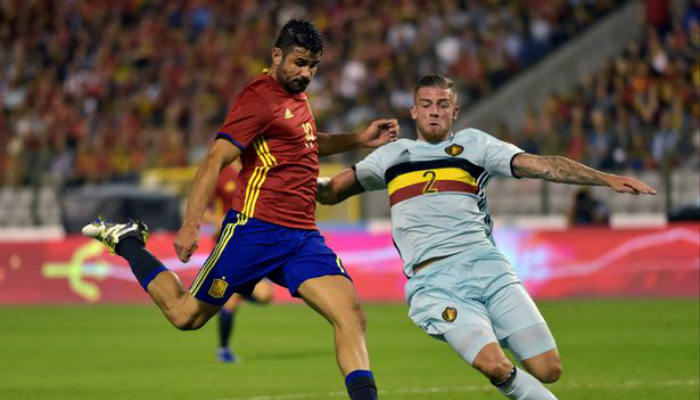 ALSO READ: German Legend Franz Beckenbauer Faces Criminal Investigation For Corruption Over 2006 World Cup
The Stamford Bridge superstar set-up Spain's first goal, as he assisted David Silva who helped Julen Lopetegui's men to a 2-0 win over Belgium.
Costa came as second-half substitute as a replacement for injured Alvaro Morata, but the 27-year-old Brazil born Spanish international felt that he was once again unfairly treated by the media.
Costa has constantly been at the receiving end of media criticism, sometimes for his on-field antics, while others just for being his natural self.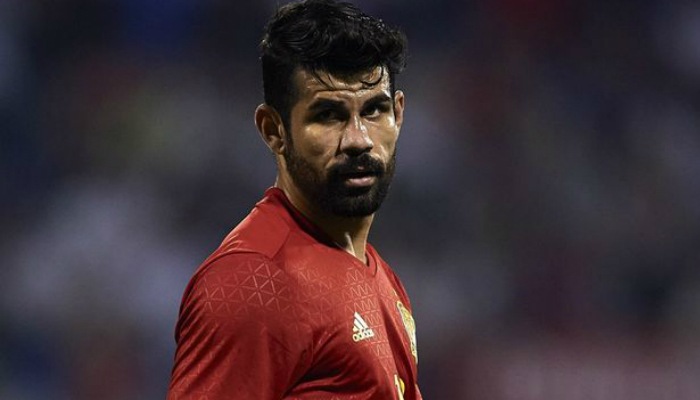 ALSO READ: Moussa Sissoko's Move To White Hart Lane Has Twitter Go Bonkers
"If I were a Real Madrid or Barca player, you would say I played well," the Chelsea star said.
"I did bad games. But even if I don't score, the truth must be said. I missed the goals but they will arrive.
"Media don't lie many times when they say I have not done great things with the national team. But you have to say it as well when I play well."
ALSO READ: WATCH: Germany 2-0 Finland: Schweinsteiger Brought To Tears In Germany Farewell
Costa has made eleven appearances for the Spanish national team scoring just once, while he failed to score for Brazil in his 2 appearances for the South American side.
ALSO READ: Perfecto! Sampdoria President Screams At Journalist After She Asks About Transfers
"I think this one has been my best game with the national team. Not like other times when I leave hurt," Costa said.
"It's my bad because sometimes I f*** it, but other times some people make a storm out of a little thing."
Morata was substitued as a precaution, as Spain prepare to face Liechtenstein in a 2018 World Cup qualifier match on Monday.
ALSO READ: Bizarre Chelsea: The Mass Exodus Of Stamford Blues