German Bundesliga club Borussia Dortmund, known as BVB, signed an exclusive partnership with the Chinese Super League (CSL) side Shandong Luneng for the next five years, said BVB's official Carsten Cramer here on Wednesday.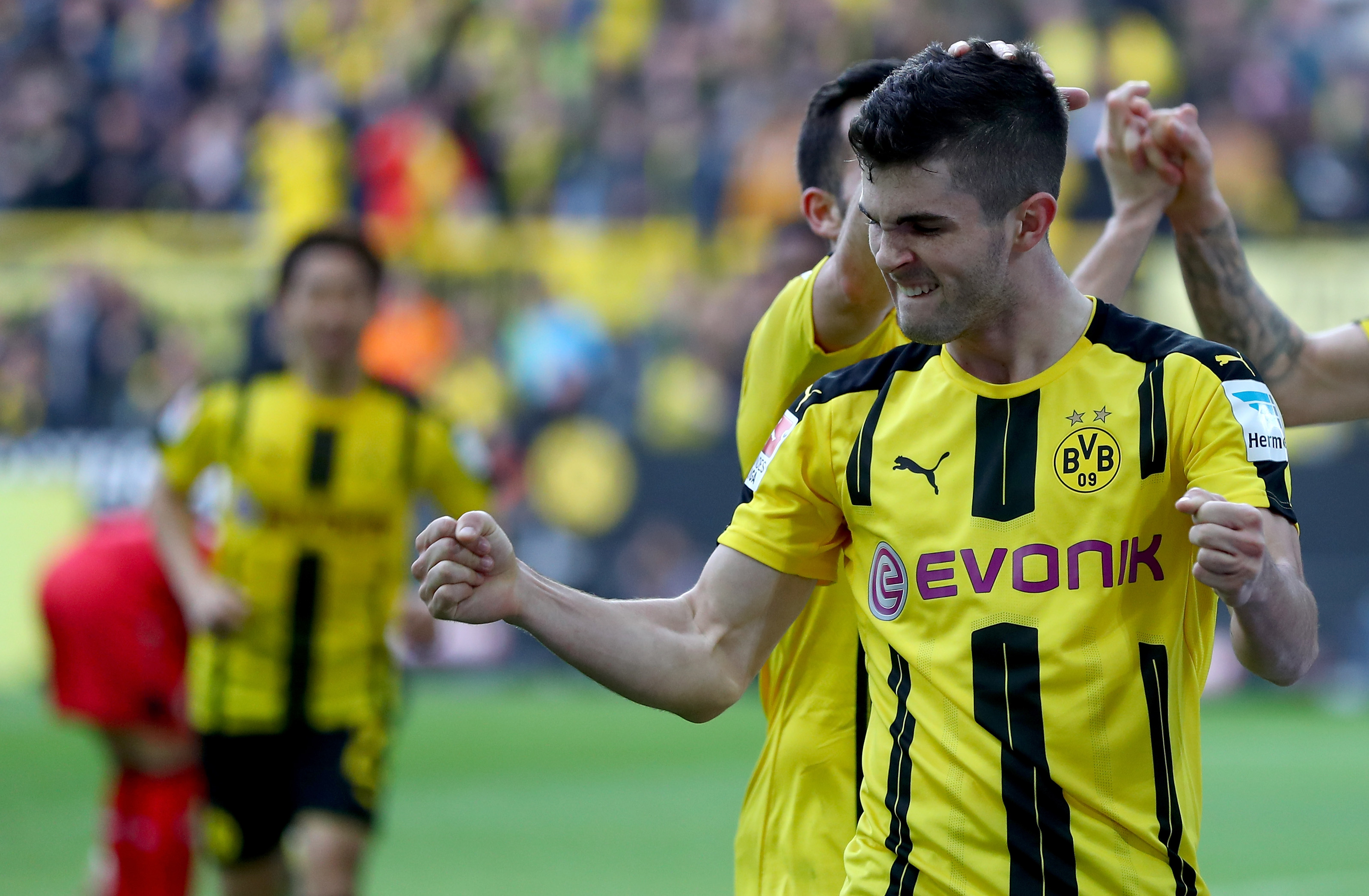 "No other club cooperation in China," promised Cramer, who has led BVB's sales and marketing departments since October 2010.
"There are so many similarities that we are fully convinced that Shandong Luneng and BVB do have a good football base for a partnership," said Cramer.
Shandong Luneng has been coached by German manager Felix Magath since June 2016, who is famous for leading Bayern Munich to two consecutive Bundesliga titles from 2004 to 2006.
BVB finished second in the 2015-2016 Bundesliga season, and third last season. However, it reaped the German Cup in 2016-2017 season. All the recent success helped it acquire a large followers in China, which may be utilized in terms of market development.
Cramer admitted that the partnership with football club like Luneng is a very important step into the Chinese market for BVB.
"We are not only a club playing a friendly asking for some money, then rushing out of the country," he said, adding that BVB wanted to stay in China and to reach as many people as possible, and as long as possible.
BVB was invited to play the International Champions Cup in China for the first time last year. BVB certainly wanted to lift its profile in the Chinese market.
"Without a partnership with a club, I am very sure that we can't reach the credibility in the population of China," according to Cramer, who is confident about the partnership.
"We just opened a small office in Shanghai in order to present the partnership with Luneng. Whatever we do as BVB, it has to be intense, has to be authentic, and has to reach the people," said Cramer.
Sources with Luneng noted that the strategic cooperation covers youth development, club management, coach training and summer camps, etc.
"Founded in 1998, Luneng set up the goal of building a club lasting over 100 years, just like BVB since 1909," said Sun Hua, head of Luneng club, adding the two clubs will see a win-win result.