The UEFA Champions League is full of seeded clubs, and all of the so-called 'big boys' in world football keep possible opponents for the upcoming knock-out games under constant close surveillance, especially the lesser-known teams who can prove themselves to be unknown quantities. Borussia Dortmund is one such squad that the top teams are keeping an eye on.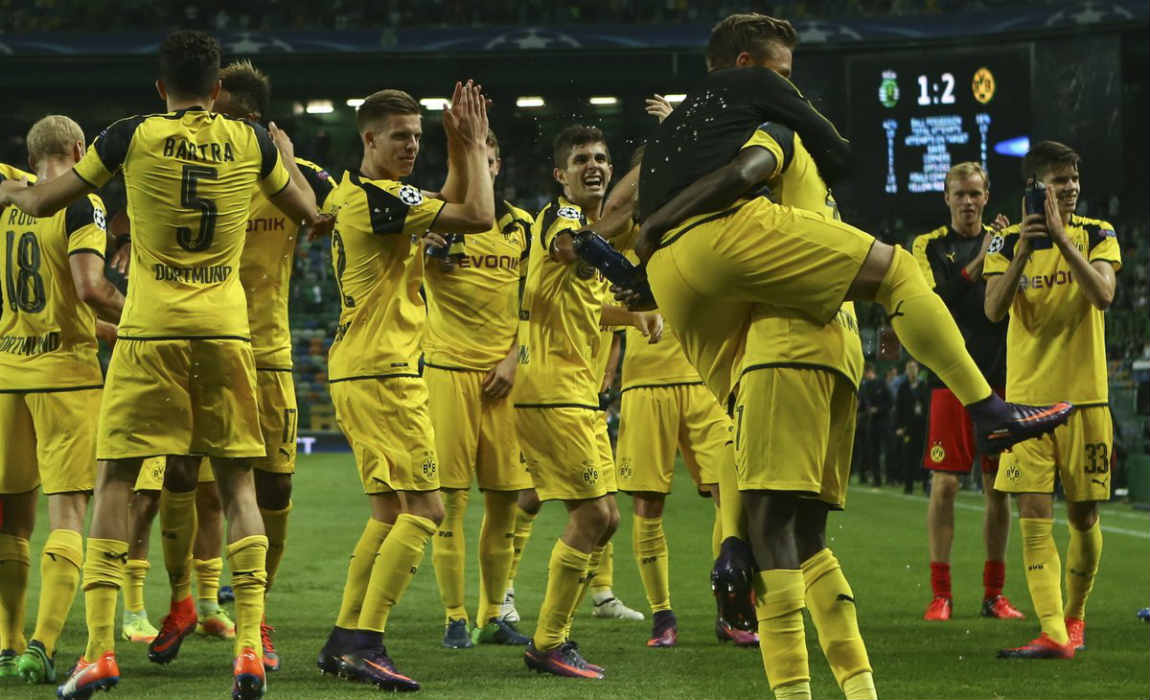 Situated in the west of Germany, the team known as the 'yellow and blacks' disappeared from the international radar for a year after the 2011 and 2012 German champions missed out on qualifying for the Champions League last year.
Now the 2013 Champions League finalists are back on the big stage. While perhaps not favorites, Dortmund are widely regarded to have enormous potential. As a result, the seeded clubs have to keep tabs on possible threats like Dortmund. Their latest performance against Sporting Lisbon in Group F (2-1) may have encouraged the global players to take the returning side seriously.
It is generally acknowledged that Dortmund have excellent scouting ability, which enables them to discover outstanding talents. The club is also known for its ability to surprise its opposition; always keeping the side opposite guessing as to what their next move might be.
That is not to say that Dortmund are without challenges. In Lisbon, Dortmund had to replace nine top players. Striker Marco Reus Andre Schuerrle (the 2014 World Champion), Gonzalo Castro and 2016 European Champion Raphael Guerreiro are among those out with injuries. Not many teams could prove themselves able to make up for such a loss in quality.
But Borussia Dortmund obviously can, and the top sides are paying attention. Despite the nine absences, Dortmund head coach Thomas Tuchel has some outstanding quality to work with. Pierre-Emerick Aubameyang might be the most famous one and has for a long time been targeted by clubs such as Real Madrid, Manchester City and Barcelona.
And there are more fresh faces to come. Borussia's super youngsters are good enough to decide a game – and that is exactly is what other clubs fear. Aged just 21 with just one full Bundesliga season and two Champions League seasons behind, Julian Weigl is one of the rising stars. So is Ousmane Dembele. The Frenchman is 19, and even more of a newcomer to professional football than Weigl. Eleven months ago, in November 2015, the striker made his first appearance as a pro for Stade Rennes. His stats provide proof of his outstanding talent as a fast and skillful dribbler despite his inexperience.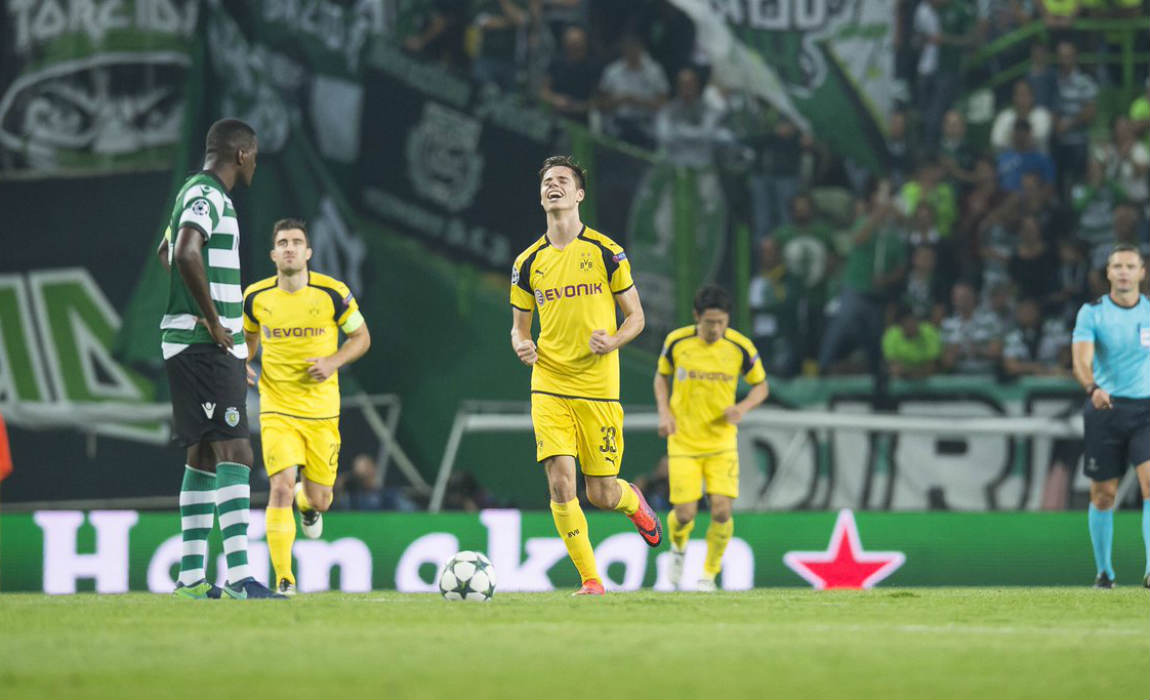 In Lisbon, the aforementioned trio was enough to decide the match that was seen as being decisive in the race to come second in the group behind Real Madrid, the favorites to top the group.
Beating Lisbon, Dortmund's closest rival for the runners-up spot, puts the club in a comfortable position. The victory could be the first step to the next round, which means greater publicity and additional pay days. And it is important to point out that the average age of Borussia Dortmund's team in Lisbon was 23. One can only imagine what Dortmund could be capable of when at full strength.
When speaking about candidates that are currently attracting the attention of the big guns, one also has to consider the Dortmund coach guiding the talented bunch of youngsters.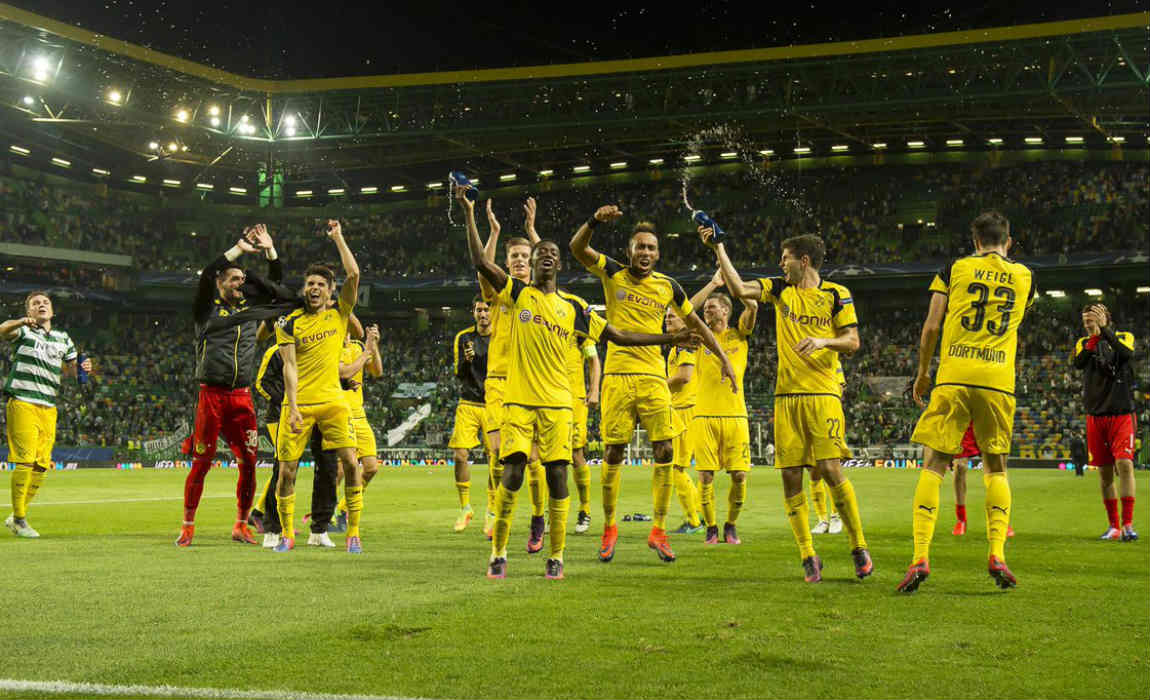 Recently, rumors grew that Real Madrid are keeping a beady eye on Tuchel, as he is regarded to one of the most interesting coaches around. Within a mere few months, Tuchel has managed to make an indelible mark on the team.
To get back to the top and become a candidate for the semifinals is one of Borussia Dortmund' s stated objectives over the next few years. The side also aim establish themselves as the German number two behind Bayern Munich.
Dortmund CEO Hans-Joachim Watzke estimates that the process will take "two to three years."    "Don't forget that we have added up to 13 new players to our squad. When taking this into consideration, it seems things are working out very well, and we're optimistic about being able to develop a strong new team which can win titles in the coming years," Watzke said.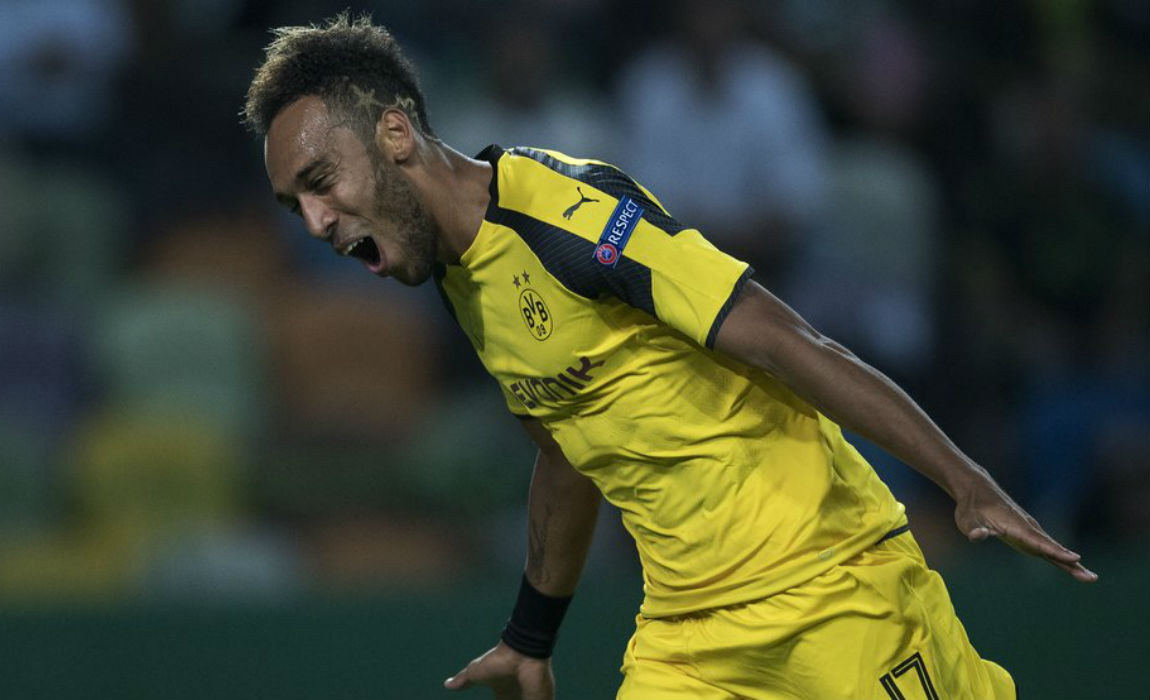 As for Tuchel and his players being the targets of the other clubs, Watzke says that Dortmund aims to keep him on board.
"We know about the interest and not only from Spanish clubs but English ones as well. After all, what Tuchel has managed to create is the best you can expect from a coach. We will soon start talking about an extension of his contract," he said.
At least for the time being, Tuchel seems to be happy with Borussia Dortmund and developing its exhilarating talents.  His time to leave does not appear to have come just yet.