The Dutch football association KNVB has fired head coach Danny Blind on Sunday, following a 2-0 defeat against Bulgaria in the World Cup qualification campaign on Saturday.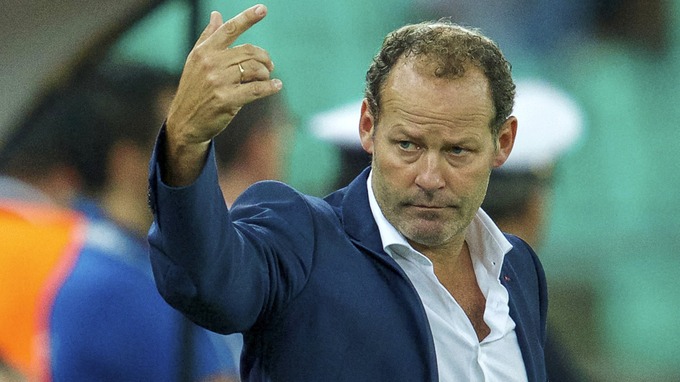 After the Dutch national team arrived back in Amsterdam from Sofia on Sunday, Blind already skipped the training and had a meeting with KNVB's director of professional football Jean-Paul Decossaux and technical director Hans van Breukelen.
"We have respect for what Danny meant for us and for the team during his tenure," said Decossaux in a KNVB press release. "But because the results are unfortunately disappointing, and the qualification for the World Cup in Russia is difficult, we feel forced to part ways."
The Netherlands dropped to the fourth place in World Cup qualifying group A, behind France, Sweden and Bulgaria. The nine winners of each European group will qualify for the World Cup, while the eight best runners-up will advance to the playoffs.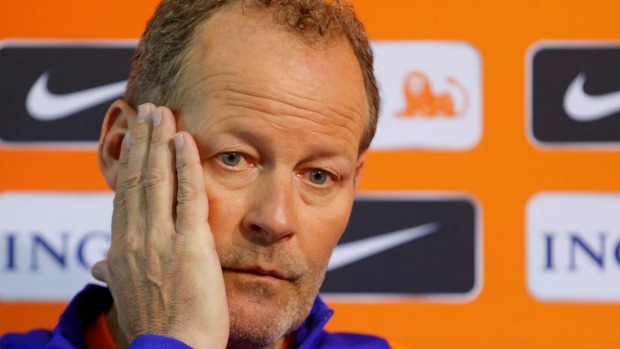 The head coach started with 17-year-old debutant Matthijs de Ligt in the center of defense in Saturday's game when the Ajax defender made a mistake which led to the first of two goals by Bulgarian striker Spas Delev.
"We were on the right track," Blind reacted to his departure. "The match against Bulgaria was an incident. I am disappointed it has to end this way."
Blind succeeded Guus Hiddink in August 2015. He started in the worst possible way with defeats against Iceland (1-0) and Turkey (3-0) and missing qualification for Euro 2016.
Assistant Fred Grim temporarily takes over on Tuesday in the friendly against Italy in Amsterdam.⁠⁠⁠⁠
ALSO READ: Vincent Janssen Not Included In Netherlands' Squad For World Cup Qualifier Against Bulgaria
(With Inputs From Xinhua)