An old man's dying wish came true when players from Manchester United paid him a visit during his final hours.
Sadly, the old man (Paddy Lawler), who was a die-hard Manchester United fan throughout his life, passed away 45minutes after the players left his residence and his family members believe that he "held on" to meet the players.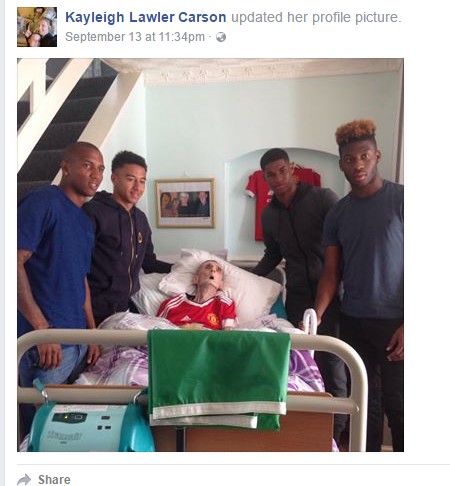 Man Utd prodigy Marcus Rashford and his fellow teammates Jesse Lingard, Ashley Young and Timothy Fosu-Mensah visited the old man's home after noticing an appeal on social media made by his granddaughter Kayleigh Lawler.
Kayleigh Lawler said:  "Grandad was a massive Manchester United fan and the visit meant the world to him."
"I asked him off the cuff about what his dying wish would be and he said he would like to meet some United players."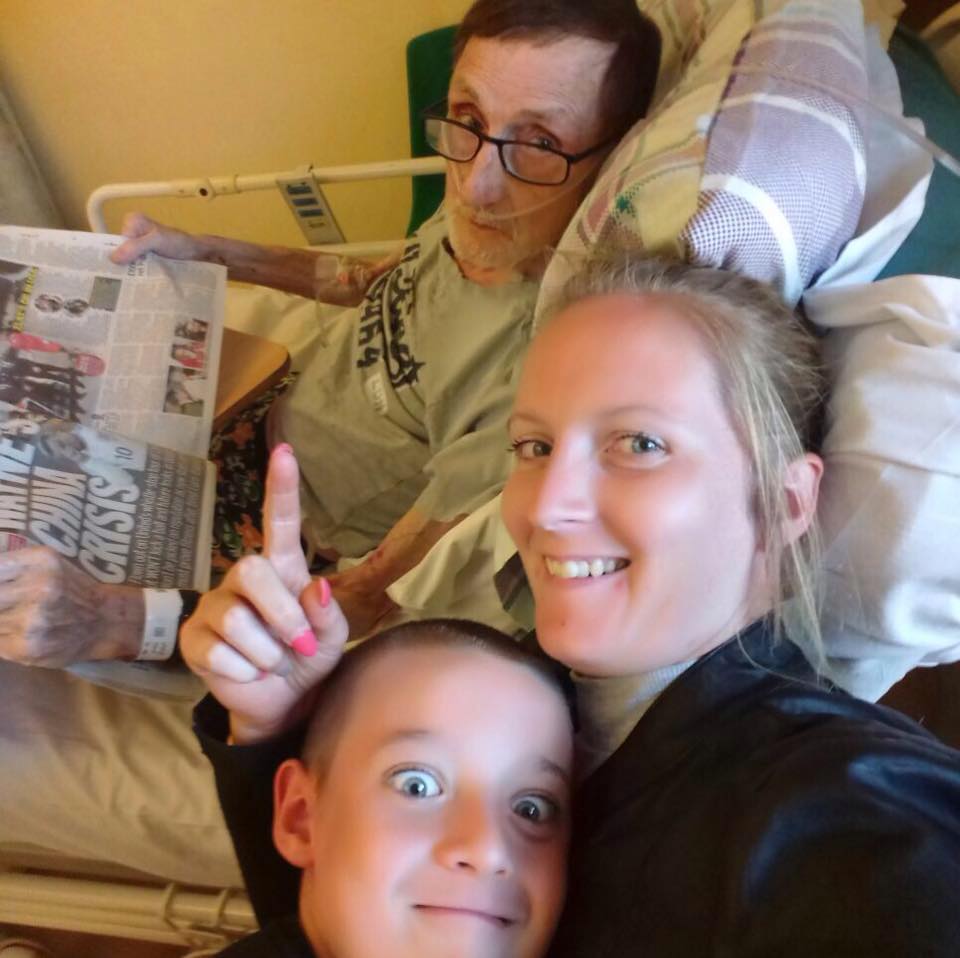 "I put an appeal on Facebook just to see how I could even start organising something like that and it just went mad from there.
"We couldn't believe they took the time to make a dying man's wish come true. They were here for half an hour and were more than happy to take as many photos and sign as many shirts as we wanted.
"They didn't have to visit a man on his deathbed, it was an incredibly selfless thing to do. He died just 45 minutes after they left and we're convinced he held on just to see them."
The players had arrived in their luxury cars before spending half an hour chatting about Manchester United and posing for pictures with the old man and his family members.
Everything was possible due to an appeal made on social media by the old man's granddaughter, which attracted a lot of eyeballs and garnered hundreds of shares.
The players were informed by Lingard's cousin Robert Kilshaw and the rest was a fairy tale ending for a dying man.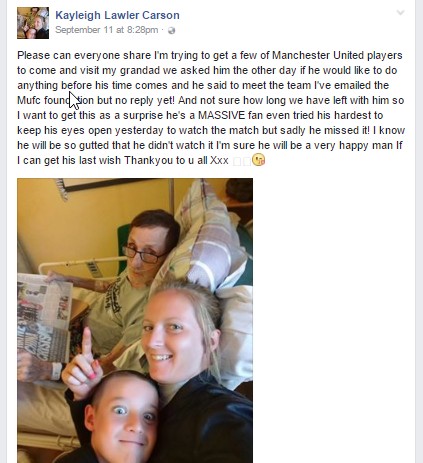 The post read: "Please can everyone share – I'm trying to get a few of Manchester United players to come and visit my grandad.
"We asked him the other day if he would like to do anything before his time comes and he said to meet the team."
"I've emailed the MUFC foundation but no reply yet. And not sure how long we have left with him so I want to get this as a surprise.
"He's a MASSIVE fan – even tried his hardest to keep his eyes open yesterday to watch the match but sadly he missed it. I'm sure he will be a very happy man if I can get his last wish."