Premier League side Everton accentuated that Belgian forward Romelu Lukaku will stay put at Goodison Park and the club has made a move to hold back the striker despite huge interest from Chelsea.
Chelsea had earlier sold the striker to Everton for a whooping amount of £28 million in 2014 before he spent a successful season on loan at Goodison Park.
Earlier the Belgian hinted that he wants to make a switch this summer with Conte revealing his interest to bring back the striker to Chelsea this summer.
New Blues manager has been desperate to bolster the attack and looks forward to bring back Lukaku to Stamford Bridge, and partner with him with the recent signing and his international compatriot Michy Batshuayi.
However recent recent reports claim that Everton has no interest in selling their player and are on the verge of meeting the player's agent Mino Raiola who is believed to be busy in handling Pogba's €120m transfer to Manchester United from Juventus.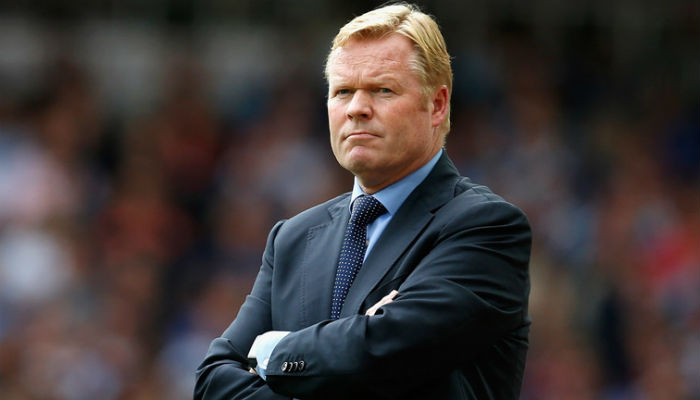 New manager Ronald Koeman is unwilling to offload the star forward and has involved him in all the matches of Everton's pre-season campaign. However it is believed that Lukaku is keen on making a switch this summer due to lack of Champions League action.
Lukaku got better in his game and gradually evolved to become a first class striker since he joined the Toffees back in 2013. The 23-year old forward has since scored 61 goals in 127 appearances with 18 of them in the recently concluded Premier League season.
Depite finishing at the bottom half of the table in two consecutive Premier Lague campaigns, Everton hopes to convince Lukaku to stay at the club, under new shareholder Farhad Moshiri.
Everton has rejected Chelsea's initial bid of £68million for Lukaku as they were not ready to lower down the asking price of £75m.
Chelsea are desperate to rope in the services of Lukaku and sources claim that the Blues are ready to offer out of favour duo Asmir Begovic and Loic Remy plus £68million as a part of a swap deal for the Belgian star.
However the Toffees are not willing to sale their player at any cost. Chelsea has huge interest in signing Everton centre-back John Stones this summer as Conte looks to bolster his defence.
Despite having stitches due to an injury against Espanyol, Lukaku is expected to feature in the league opener against Tottenham Hotspur.