The best player in the world bid goodbye to his boyhood club with tears in his eyes in Barcelona as the whole world watched Messi saying goodbye to FC Barcelona. 
Messi, who is perhaps the greatest player ever to step on the football pitch, bid adieu to FC Barcelona as a new chapter, both for Barcelona and Messi, now begins with the Argentine's departure.
We will always love you. pic.twitter.com/uzeHS6cA4f

— FC Barcelona (@FCBarcelona) August 8, 2021
The former Barcelona captain was all praise for the Catalan club as he departed Camp Nou and dispelled all rumours around his exit from Barcelona.
As Messi prepares to leave his home of 21 years after his spell with FC Barcelona came to an end, FootTheBall brings to you five key takeaways from Messi's press conference in Barcelona.
MESSI WAS CONVINCED HE WAS STAYING
Lionel Messi was convinced that he was going to stay at Camp Nou, before Laporta revealed that the club wouldn't be able to sign him due to the strict and stringent La Liga financial fair play regulations.
Leo Messi: "I'm really sad because I didn't want to leave this club. I love Barcelona and I wanted to stay, my contract was ready. I did everything in my possibility to stay". 🔴 #Messi #FCB #FCBlive pic.twitter.com/9tUbv2aWCB

— Fabrizio Romano (@FabrizioRomano) August 8, 2021
The Argentine was also disappointed that he wouldn't be able to bid adieu to the club's fans in the proper way due to the pandemic-induced shutdowns and lockdowns all over Spain.
But the former Barcelona captain said that he was open to coming back to the club in whatever capacity he could in the future as it is FC Barcelona that made him the person he is today.
LA LIGA'S FFP RULES THE MAIN CULPRIT, BARCA AND MESSI DID EVERYTHING
Messi iterated Laporta's claim that it was La Liga's financial fair play regulations that were the cause of him leaving his boyhood club as the Catalan club couldn't afford to pay his wages as per the salary limit in the league.
Messi offered to reduce his Barcelona salary by 50% but it wasn't enough… pic.twitter.com/iiKdKzrvS8

— ESPN FC (@ESPNFC) August 8, 2021
When asked about Javier Tebas, La Liga's president, Messi declined to comment on the matter saying that he had only met Tebas only a couple of times and therefore he felt that it would be inappropriate to speak anything about the Spanish lawyer.
NOTHING FINALISED YET, BUT PSG LOOKS LIKE A REAL POSSIBILITY
When quizzed about his future club with the season having already begun in some countries, Messi confirmed that even though he had offers from a lot of clubs, nothing was finalised as of yet.
The name of Paris-Saint Germain inevitably came up in the questions asked by journalists, but Messi unequivocally said that nothing had been finalised as of yet despite talks going on with various representatives.
https://twitter.com/FootTheBall/status/1424318226461253637
He was also asked about his recent picture on social media with Paris-Saint Germain players including Neymar, to which he responded that it was a mere coincidence that he met them in Ibiza and revealed that they were joking about him coming to Paris-Saint Germain.
The Argentine said that the following years are going to be the last of his glorious career and he is willing to fight for titles as he remains in search of another Champions League that he could not win with Barcelona and as of now Paris-Saint Germain look like a real possibility for him.
'I WILL ALWAYS BE GRATEFUL TO FC BARCELONA'
Messi removed any shadow of a doubt when it came to the question of his career continuing in Barcelona as he said that it was virtually impossible for him to play given the excessive wage bill and financial fair play regulations.
When Messi cries, we all cry.
Big hug. ❤️ u Leo. pic.twitter.com/wAHhzWrkP3

— FC Barcelona (@FCBarcelona) August 8, 2021
He lauded FC Barcelona for all that the club had done for him throughout the last 21 years of his life in the Catalan capital and reassured everyone that at the end of the day the club was bigger than any player or manager.
He admitted that it was the hardest moment of his sporting career to say farewell to Barcelona, but he was optimistic that one should grow and learn from every experience, all the while praising the club for being one of the best teams in the world and for doing everything in their power to help him stay.
MESSI BIDS GOODBYE ON A POSITIVE NOTE
The Argentine bid farewell to the club of his dreams by asserting that wherever he may go, he would always remain a true Cule at heart.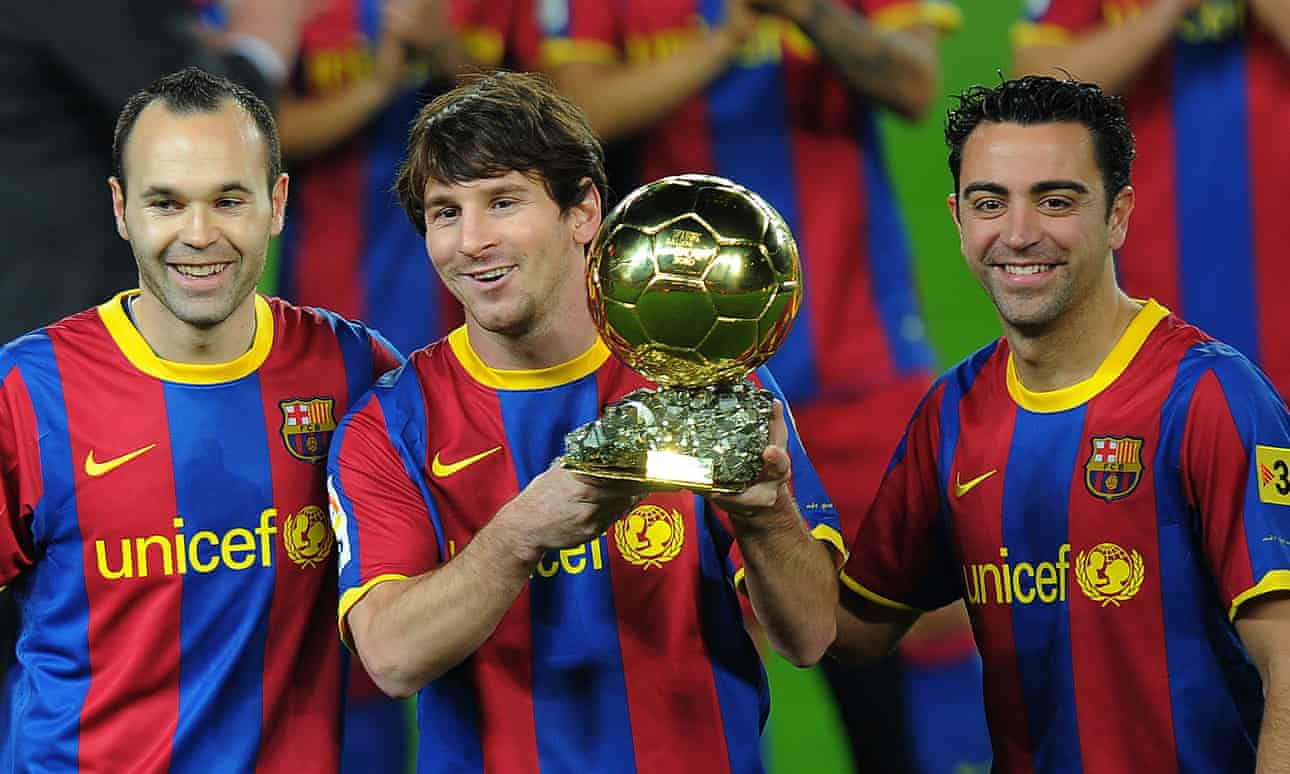 He took a walk down memory lane as he remembered the times he had spent in the city, how his family and him had taken to Barcelona like a second home and how he would always have good memories of his time at Camp Nou, be it the training ground, the dressing room or the pitch.
Although, the press conference started with Messi weeping uncontrollably, it came to an end on a much more optimistic note as the Argentine tried to soak up everything in his surroundings, the place he had come to recognise as a safe haven and home with a smile on his face.