"After Sunday, tonight was another level, and we were unlucky not to win. I`ve
got nothing but pride in the team and the performance", is what Frank Lampard had to say in the post-match conference, after Adrian saved Tammy Abraham's penalty to deny Super Frank and Chelsea the UEFA Super Cup.
The match was a tight affair, as it is the case with most Liverpool-Chelsea matches. After a stalemate at the end of 120 minutes of an amazing football match, a 5-4 shootout in favour of Liverpool, sealed Jürgen Klopp's first silverware of the season.
After a dominating display in the first half that saw Giroud scoring from a beautiful pass from Christian Pulisic, the Merseyside team quickly equalised at the start of the second half. However, thankfully for all Chelsea fans, the second half display in Istanbul was much better than the atrocious 45 minutes of football the team played at Manchester in the weekend.
With Kante winning his duels and the wide players in Pedro and Pulisic causing the two Liverpool fullbacks problem, Chelsea displayed some sort of legitimacy that wasn't visible at Old Trafford.
But, with two losses to start of his Chelsea Managerial career, Lampard needs to figure out a way to get Chelsea's new season rolling if he wants to stay long term at the club.
Jorginho or Kante?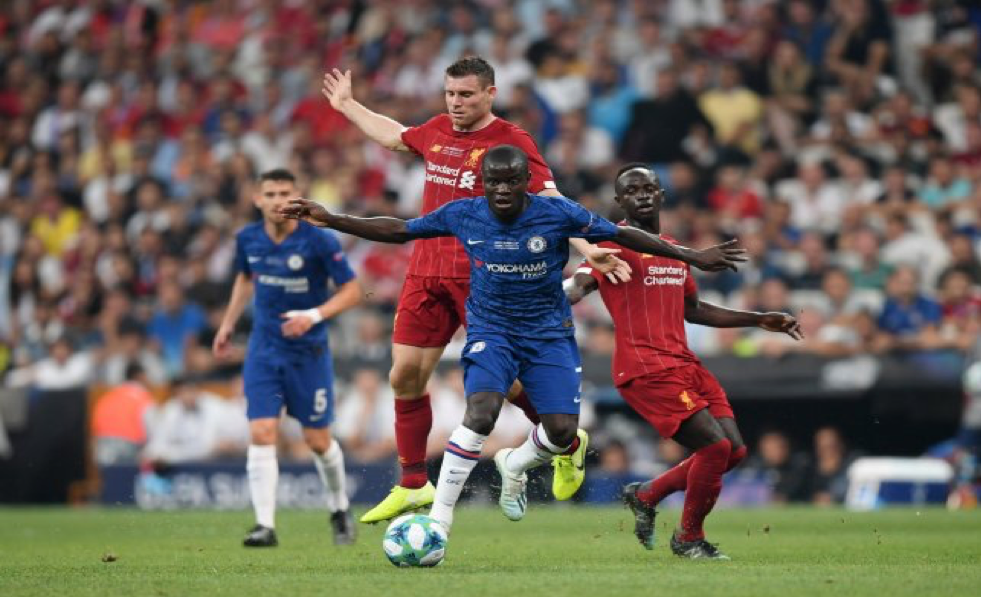 Maurizio Sarri's tactics at Chelsea was questioned a lot last season. One of the major criticism of his "Sarri Ball" playstyle from fans and pundits alike was his utilisation of Kante as a creative midfielder rather than a defensive general in the midfield.
N'Golo Kante won two Premier League titles and a World Cup playing as defensive midfielder, so the criticism was by no means unfair. This feeling was shared by most of the Chelsea community for much of the season as they believed Kante lacked the vision and passing ability of Jorginho, while Jorginho didn't have Kante's presence and tenacity in the defensive midfield.
Fast forward to last night's Final, and Lampard played Kante and Jorginho at the same position as his predecessor. However, the Frenchman was absolutely on top of his game and was integral to his side's offense. The World Cup winner was easily the best player on the pitch for the Blues. It was visible at Istanbul that the Frenchman was an improved offensive player with the same defensive credentials.
Playing as defensive midfielder will still be his best position but that won't matter if Lampard grooms Kante to be a player similar to him, scoring goals and creating chances all while being a presence in defensive half.
Lampard has a decision to make and he has to make it soon, because in order to win matches in Premier League he has to use the personnel at his disposal to the best of their abilities and not wear them out with additional roles.
Pulisic: The new Eden?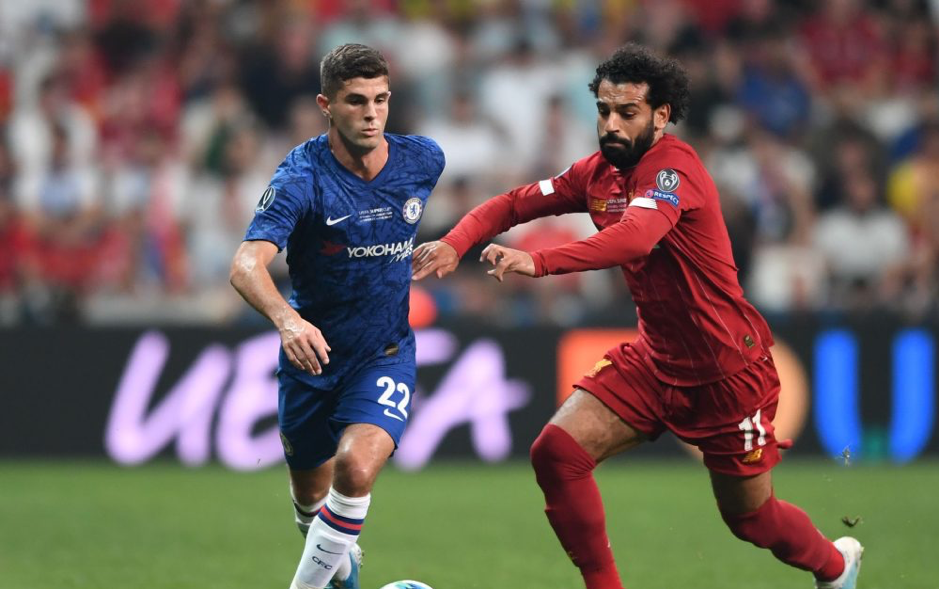 With Eden Hazard leaving the Bridge for Bernabéu in the summer, and with no major signings it was clear that the Blues were going to march behind their £58 million signing from Dortmund back in January.
Pulisic plays a lot like Hazard as he can play both as wide player or an attacking midfielder.
The 20 years old, who is the most expensive American player of all time, has amazing pace and vision that Lampard's Chelsea can make use of.
Jürgen Klopp was wary of the youngster's ability to make passes like the one he did that led to Giroud's opener, and played Joe Gomez at right back rather than Arnold to contain
Pulisic's threat down the wing.
The American is yet to start in the Premier League, but it's imperative for Lampard that he develops into a starter as a scorer and the primary creator. Big things are expected from Pulisic and the early signs have been really positive.
Watching from the bench?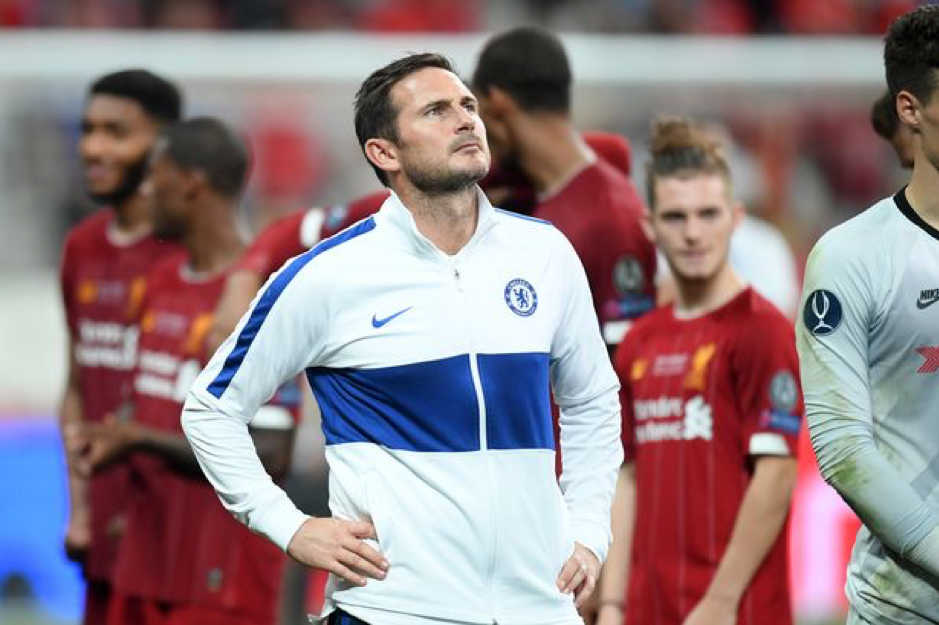 One of the major problems Lampard's Blues are going to face throughout the the season is their average looking bench. With exciting and home grown talents like Tammy Abrahams, Hudson-Odoi and Mason Mount all ready to make an impact, the Blues bench is still not as good to make Liverpool or City wary of their spot as top 2 in the league.
However, it's Lampard's and his coaching staff's responsibility to grow these promising talents and give them their opportunity as the club undergoes yet another managerial transformation.
Players like Ross Barkley, Willian and Marcos Alonso will have something to prove to their new manager to get a permanent start this season. The new look of Chelsea's defence with youngsters Christensen and Zouma is a promising sign that Lampard will not be hesitant to give youngsters their shot at earning a spot. Olivier Giroud, who made huge impact in Europa league last season has a case to be a full time starter ahead of his inexperienced counterpart Abrahams.
Lampard is still searching for his starting XI as he tries to take the club to the promise land. But with Abramovich's history of axing down manager, the club legend has to find a way to have some immediate success in the coming few weeks before the international break.
Lampard's success in Derby had most Chelsea fans believed that the midfielder would have success with the club like Pep did for Barcelona and Zidane for Real Madrid. With the season just starting and a relatively small sample size to decide his Chelsea managerial career, Lampard had two completely different sort of matches. A lacklustre and uninspired performance against Ole's United that hammered the Blues 4-0 and a narrow loss to Klopp's Liverpool in the Super Cup.
As things stand, the team is in a precarious situation after failing to add stars in the summer transfer window and the club's faithful would be hoping that their loyal servant and one of the greatest midfielder of his generation can help the Blues overcome the juggernauts residing in red half of Merseyside and the blue half of Manchester.