With two weekends of football (and one very important midweek match) to be played before the Spanish La Liga season comes to an end, there are four things we learned from the weekend's action in Spain.
The Title Race Is Likely To Go To The Wire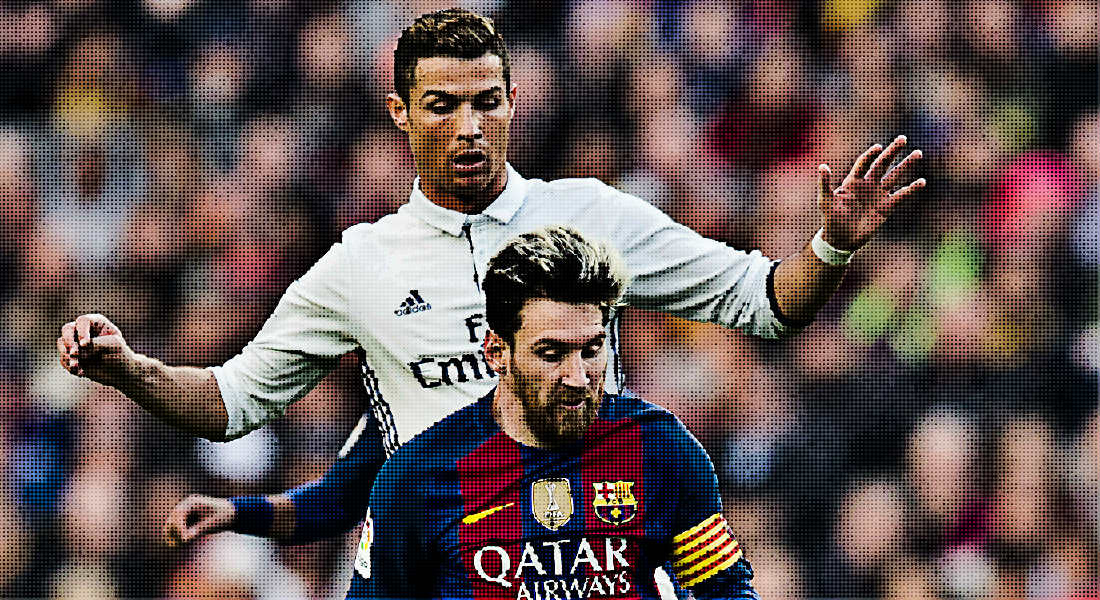 Both Real Madrid and FC Barcelona won their respective matches to remain level at the top of the La Liga table with 84 points each, however, although Barcelona only have two games left to play, Real Madrid have three matches left, with a trip to face Celta Vigo (a game that was postponed due to hurricane force winds in early February) due to be played on May 17th.
The maths is easy: if Real Madrid take 7 points from their three remaining matches they will be Champions no matter what Barcelona do.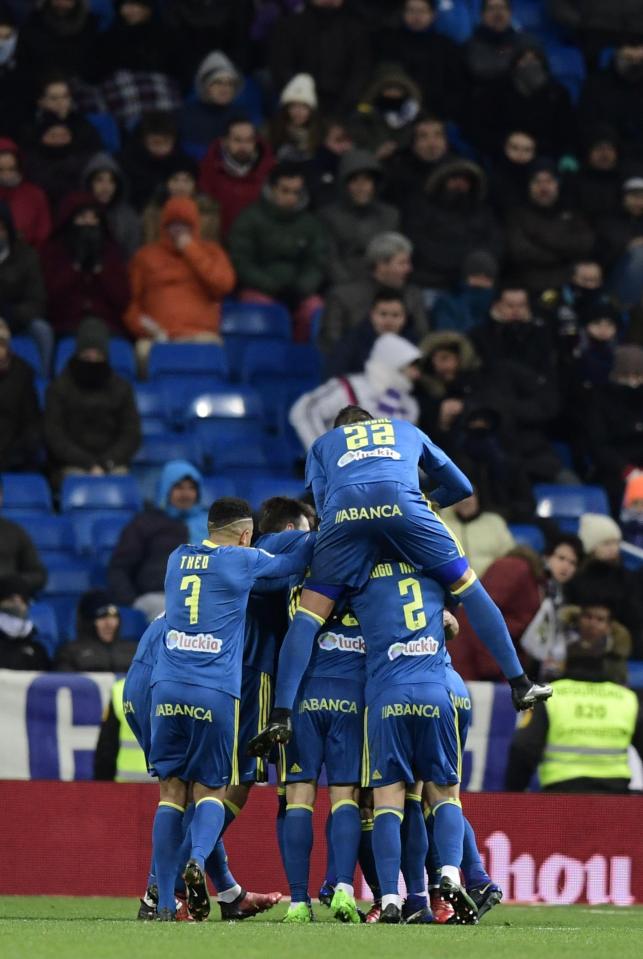 At the moment neither of the two sides look like dropping further points and with Barca due to travel to a Las Palmas in freefall and a home game against Eibar it's likely they will win their remaining games. Madrid have a slightly tougher calendar on paper with the visit of Sevilla and trips to Celta Vigo and Malaga, but with Sevilla in freefall and Celta exhausted after their Cup campaigns nether are currently at their best. Therefore it looks as if the title will be decided in the last game of the season.
The MSN Keeps On Giving
Saturday saw Barcelona continue their title challenge with a 4-1 win at home to Villarreal thanks to two goals from Leo Messi and further efforts from Luis Suarez and Neymar. Those four goals mean that the trident known as the 'MSN' in the press have now scored 102 goals between them in all competitions.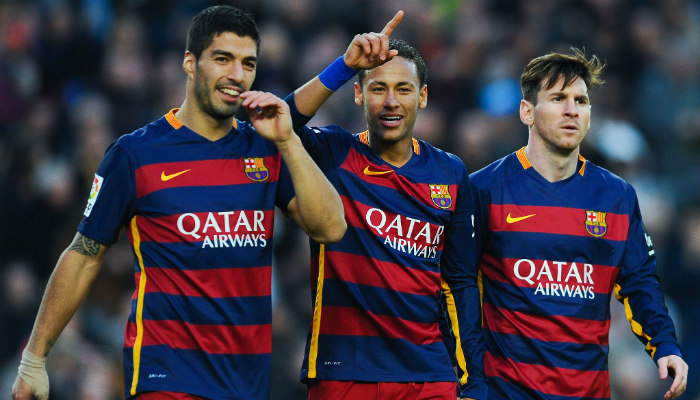 It is the third consecutive La Liga season where the three have passed 100 goals between them, highlighting the potent attacking threat Barca pose to their rivals in every game.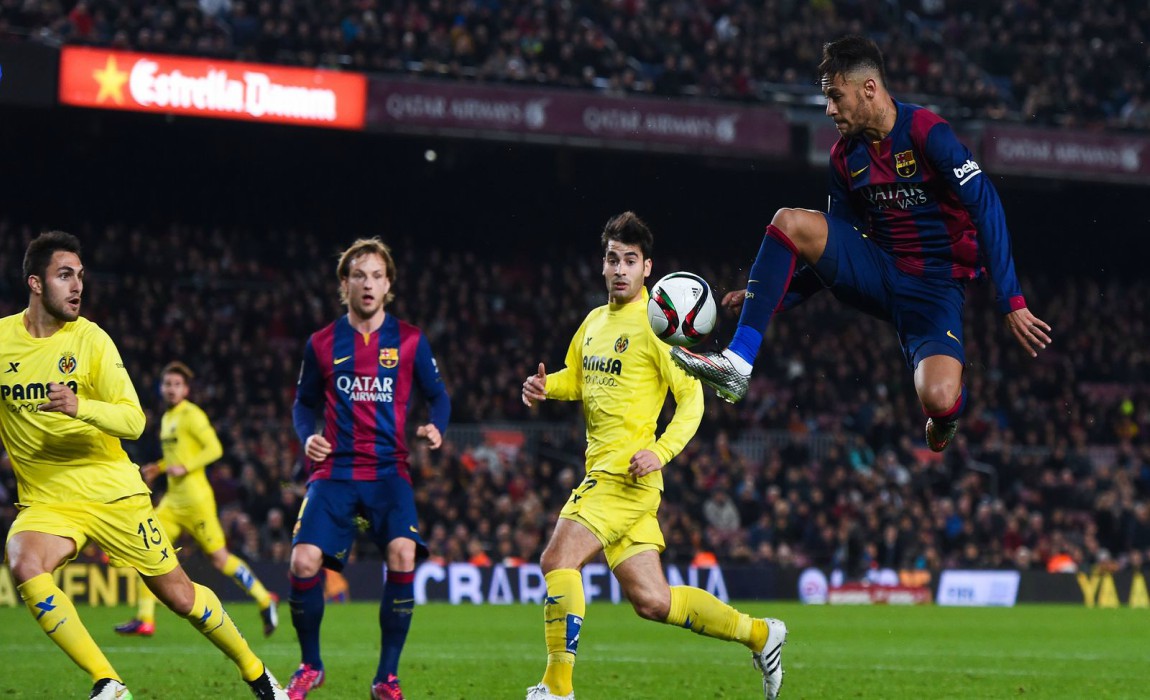 This season Barca's midfield and defense have been below their best on many occasions and if Barca are still in with a chance of the title, in large part it is down to the talent of their forwards.
Atletico Can Always Count On Their Fans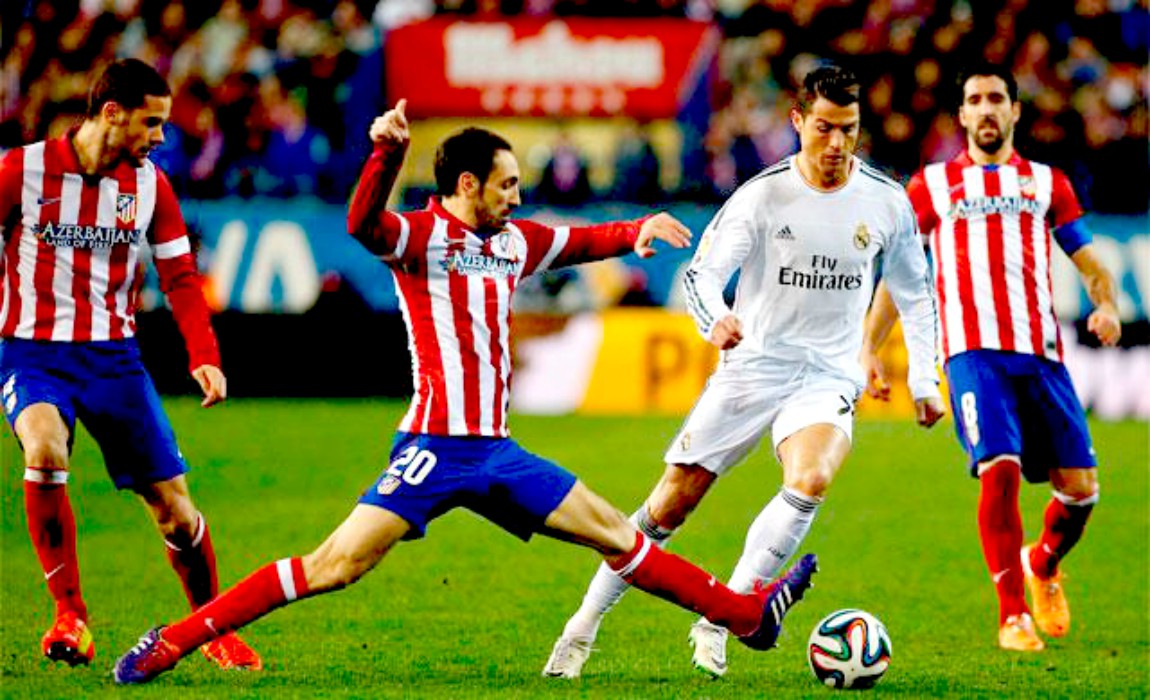 There are not many clubs that can lose 3-0 away to their bitterest rivals in midweek and then be treated to such a heartfelt welcome back home as Atletico Madrid were on Saturday as they entertained Eibar in the Vicente Calderon Stadium.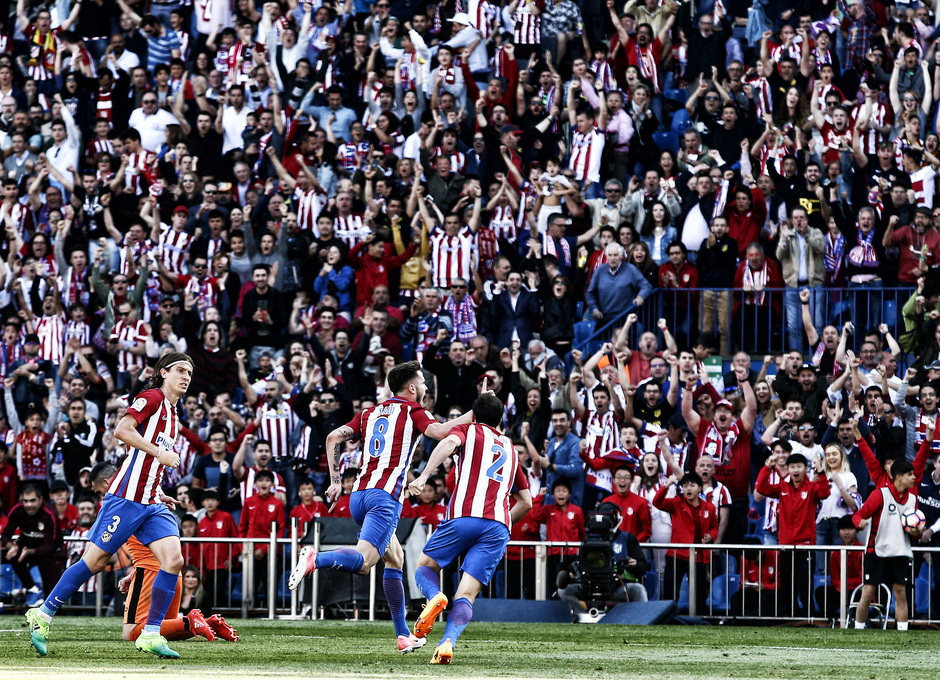 Tuesday was a horrible day for Atletico fans as their side produced a well below par display away to Real Madrid, but with third place in the Liga Santander at stake and with it direct qualification for next season's Champions League, the Atletico fans responded to such an extent they called their players back onto the pitch for a standing ovation after the 1-0 win which all but assures they will finish ahead of Sevilla.
Atletico have just two home games remaining at the Vicente Calderon; their return leg against Real Madrid on Wednesday and the final league match at home to Athletic Club, both of which promise to be highly emotional affairs for both fans and players.
 Who Wants To Play In Europe?
After a week in which Villarreal, Athletic Club Bilbao and Real Sociedad all claimed nine points from three games, matchday 36 saw their European ambitions come to a halt as Villarreal and Athletic lost, while Real Sociedad were held to a draw.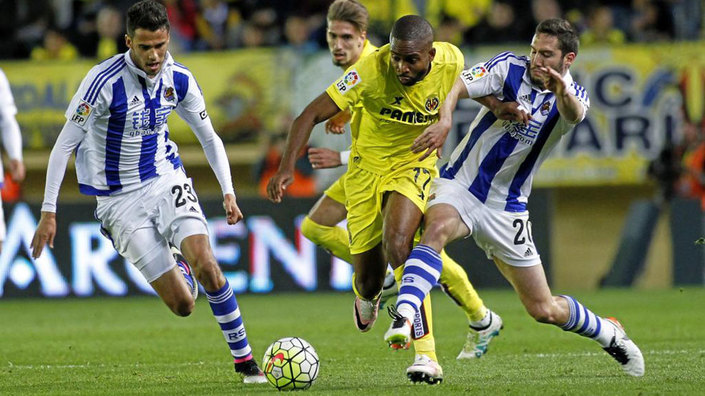 With just two points separating the three teams and two matches left to play, the race for fifth and sixth place is still wide open and whichever of the three finishes seventh will have to hope that Barca defeats Alaves in the Cup final on May 27th in order for them to also book a European spot for the forthcoming campaign.