With Carlo Ancelotti having left Everton in the Premier League and joined Real Madrid to replace Zinedine Zidane as their head-coach, eyes have fallen onto the situation of Gareth Bale and his future with Spanish giants next season and beyond.
https://www.instagram.com/p/CPli4ZgqmdU/
Bale had his best years as a Real Madrid player during the Italian's tenure from 2013 to 2015 where he made 124 appearances for the club, scoring 58 goals and assisting a further 50 and went on to win the UEFA Champions League, Copa Del Rey, UEFA Super Cup and the FIFA Club World Cup.
Now, the forward's future has taken a new course with Ancelotti at helm, as it changes up a lot of things when compared to the time Zidane was at Real Madrid.
WHAT WAS SAID BY BALE AND ANCELOTTI?
When asked about whether the return of Ancelotti to Spain will affect his future, Bale, who is preparing with Wales for the upcoming Euros, replied with a slightly straight no and nodded his in the same way. Speaking to the Guardian, he said,
"I'm not thinking about anything until after the Euros. I know Carlo Ancelotti, he's a great manager, I get on with him really well, we had some great times in the past."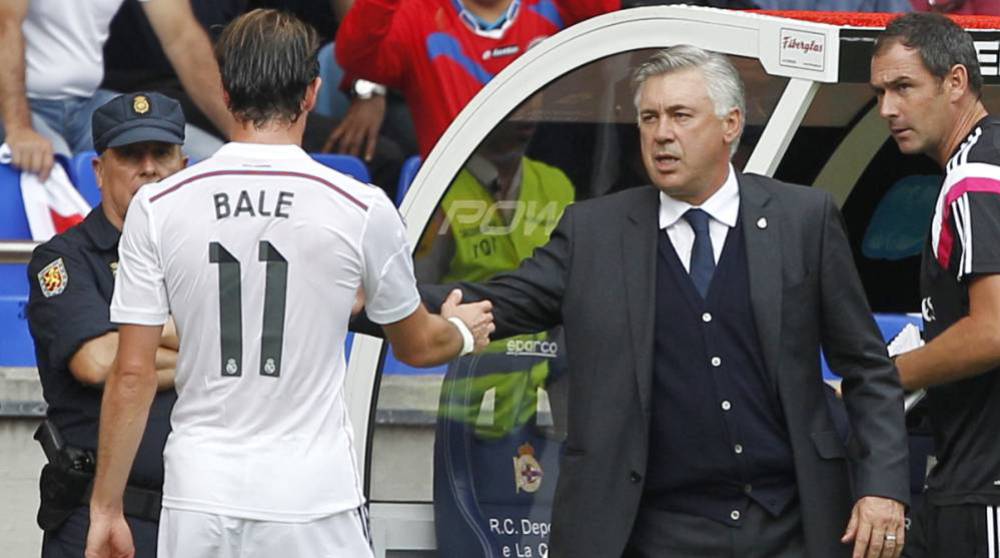 Bale and Ancelotti shared a great relationship during the Italian's earlier tenure in Madrid. (Image Courtesy: AS / Website)
Further talking about Ancelotti's return, he told the media,
"We had a great time together at Real Madrid and I'm sure he's going to be amazing in charge there. I spoke to him when we played Everton at the start of the season, we hugged and had a little chat which was nice.
"But I'm still in the same boat and haven't thought about it too much. I'm concentrated on our preparation now and what's going to happen in the Euros and I'll sort the rest of it after. I haven't spoken to anybody. I'm not thinking about anything until after the Euros. I know Carlo's returned and I get on with him really well, and I'm not denying that, but I'm just concentrating on now."
Ancelotti too, gave his thoughts during the revealing ceremony as the head-coach. He said,
"Gareth hasn't played much in the Premier League, but he did score goals, he was effective in the final games of the season when he played consistently."
"He is coming back, I know him well. If he is motivated to play, he can have a great season. I have no doubt. I have a lot of love still for Gareth, Isco, Marcelo… they will have the motivation to show they can still play for Real Madrid."
WHAT WILL BALE DO?
All the situations and conditions point towards a return to Real Madrid for Bale and the Welsh captain had indicated the same during a press conference with the national team in March.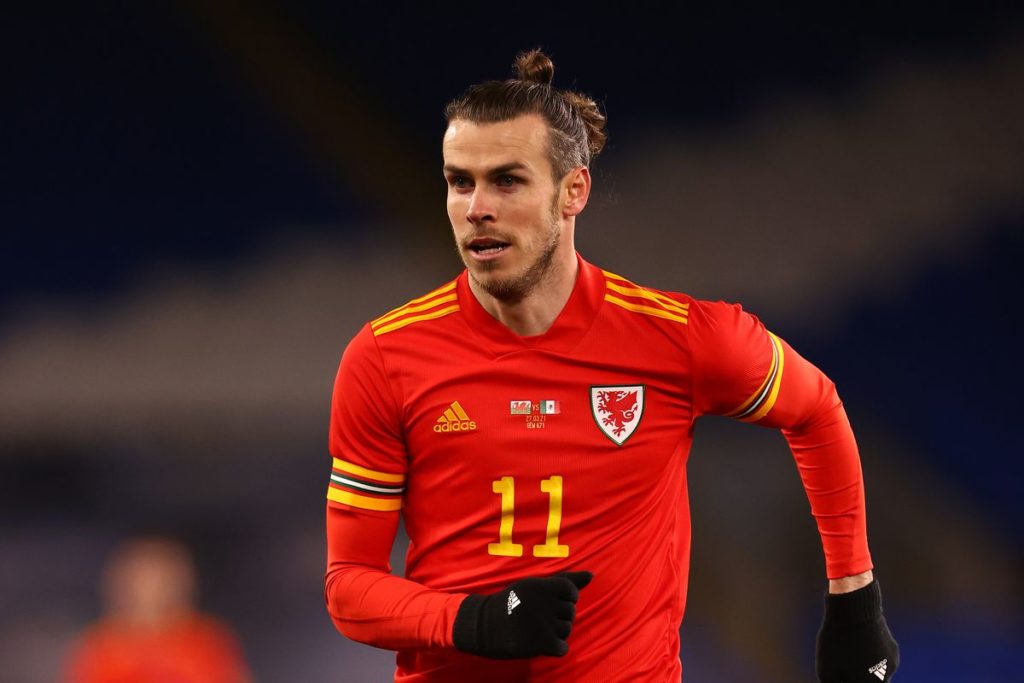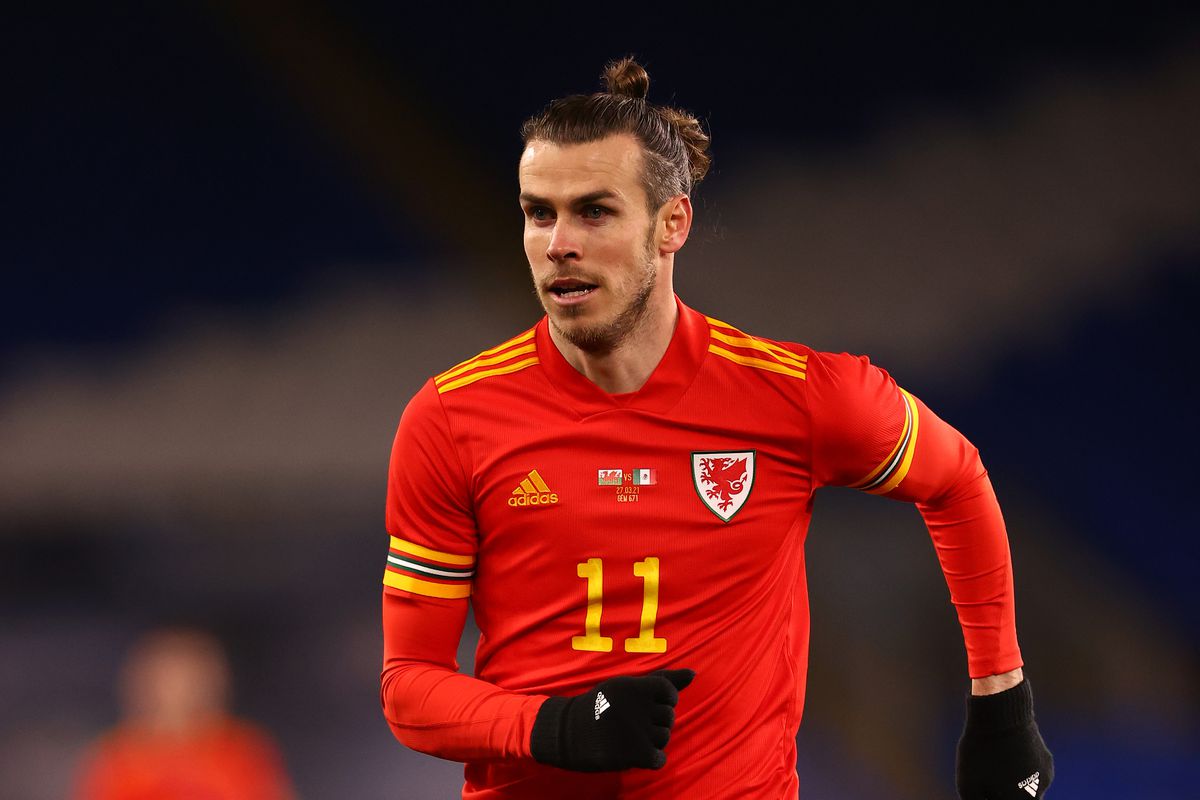 Bale's present priority is the Euros with Wales and will decide his future post its completion. (Image Courtesy: CYMRU / Website)
"I came to Spurs to play football, but into the Euros I wanted to be match fit. The plan was only to do a season at Spurs, then after the Euros, I'll still have a year left at Madrid. My plan is to go back to Real Madrid," said the attacker.
Prior to Ancelotti's arrival, the future in the Spanish capital looked bleak for Bale due to his enormous wages and also a breakdown in his relationship with Zidane. But with the Italian at the helm, Bale might be convinced to return to Madrid and play out the final year of his contract.
There were rumours before the commencement of the national training camp for the Euros, that Bale was considering retirement after the summer's tournament and would let go off the final year of his €30 million contract. While agent Jonathan Barnett was quick to quash these rumours about his client, Bale declined to deny the reports during an interview with the Guardian.
From Gareth Bale side denying again: he's not planning to retire after the Euros, as of today there's nothing going on. Bale will talk with Carlo Ancelotti about his future soon. 🏴󠁧󠁢󠁷󠁬󠁳󠁿🔴 #Real #THFC https://t.co/0iNnBaKCSK

— Fabrizio Romano (@FabrizioRomano) June 5, 2021
"Obviously there's been a lot of things written about whether I'm doing this and doing that," Bale said. "For me, the main thing is I don't want to say anything that's going to cause more chaos or more drama or cause a distraction. I just want to focus on the Euros. I don't want to say anything that is going to cause any problems on what I am doing or what I am not doing."
While a stay at Spurs has been rumoured, it looks even more remote after the arrival of Fabio Paratici as the director of football and the club seemingly shifting their strategy regarding player recruitment.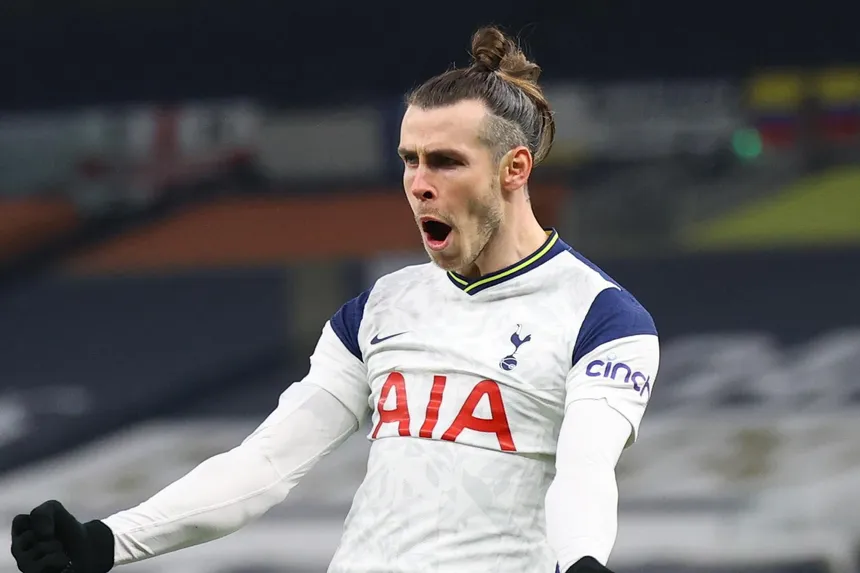 Although he scored 17 goals for Spurs this season, Bale's second tenure in London has been somewhat indefinite. (Image Courtesy: Premier League / Website)
The Wales superstar ended the season on a high with a hattrick against Sheffield and a double against Leicester City, however, on the whole, it was an indefinite and inconsistent season and for Spurs, it is better to let go off their emotion and look at other targets in the attacking positions.
Whatever happens, it is going to create tremors in the summer.