Cristiano Ronaldo might be on the move again. Juventus suffered a disastrous season even though Ronaldo was firing on all cylinders. They failed to win the scudetto and Ronaldo was sharing part of the blame. These developments may signal the end of Ronaldo's adventure in Italy. Naturally, rumours have surfaced that Ronaldo is pondering over his next club.
https://www.instagram.com/p/CPRNPVjpvW3/
Ronaldo arrived in Turin with the impossible task of winning the Champions League with Juventus. Though he was trying his level best the team in a transitional phase wasn't able to compete. As a result, they weren't able to win the Champions League. They even lost the league which became a daily routine of Juventus' life. At a point of time this season they were losing out on Champions League football. Ronaldo was benched for the crucial final game of the season as the old lady clinched the 4th and final Champions League position.
Ronaldo was fuming as he was benched for the most important game. He posted a cryptic Instagram post which might mean his time up in Italy is up. It is understood that Massimilano Allegri whos come back for a second spell has no plans for Ronaldo. The legendary Portuguese international may leave the club and go in search of another adventure elsewhere. Reports have already suggested that he has shifted his luxury cars out of Italy.
Last night, Cristiano Ronaldo's cars were being loaded by a Portuguese moving company for transport, the same way they have arrived in Turin 3 years ago.

Is it a sign of moving on for Cristiano..? 😲 pic.twitter.com/PIzdlfBMqd

— Pubity Sport (@PubitySportIG) May 18, 2021
We at FootTheBall try to identify Ronaldo's next club and which club suits him the best.
VIVE LA PARIS – PARIS SAINT GERMAIN
Mr. Champions League himself might be needed to help PSG break their Champions League voodoo. Ronaldo can go to France and help them reclaim their lost league title. He can also use his almighty experience to guide them to a first Champions League title. It is believed that PSG will rope Ronaldo in their superstar Kylian Mbappe leaves in the summer.
Idol 👑🐐… @Cristiano pic.twitter.com/uZGEXnhuUB

— Kylian Mbappé (@KMbappe) October 11, 2020
PSG are one of the only few clubs that can afford Ronaldo in the pandemic riddled market. The state-owned club has all the resources to pay Ronaldo's $38 million annual salary. The 36-year-old is value for money for PSG. Ronaldo might also attract Serio Ramos to PSG. Who knows Kylian Mbappe might stay if he sees the possibility of playing alongside Ronaldo.
THE TRUE GALACTICO – REAL MADRID
It could be said that no one benefited from Ronaldo's move from Juventus. Real Madrid have missed Ronaldo, Ronaldo has missed Madrid. Madrid have tried replacing Ronaldo with Eden Hazard to no good effect. They might just need their true galactico back to put them where they belong, very top of Europe. Ronaldo who has earned the tag of one of the greatest of all time at Madrid would like to end his career there with some trophies.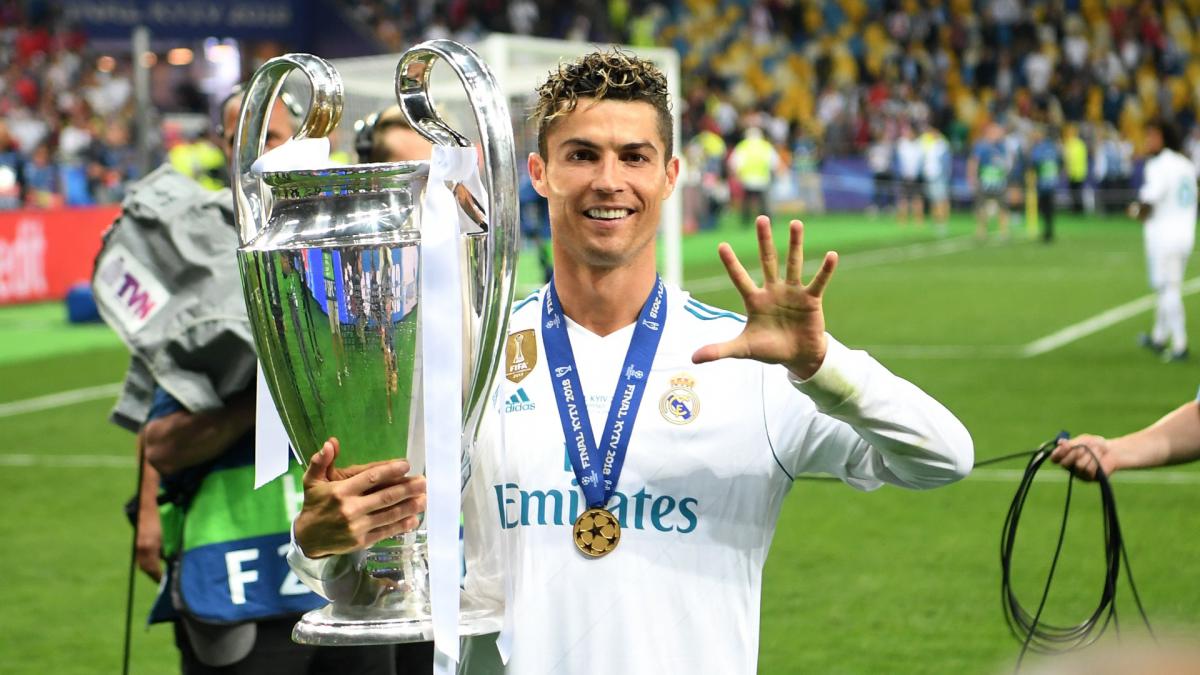 Signing Ronaldo might depend on other factors for Real Madrid. Their boss Zinedine Zidane has left recently firing shots at the club. They also have to clear a huge wage bill and chop some players off their roster. Carlo Ancelotti who knows Madrid and Ronaldo in and out might lure the forward back to Madrid. The only doubt is whether Madrid would sacrifice their transitional stage and go back to their true galactico in Ronaldo.
THE DEVIL RETURNS – MANCHESTER UNITED
A young Cristiano Ronaldo at Manchester United was something else. The speed, the tenacity, the skill and the finish. Sir Alexander Ferguson's prodigal son signed from Porto took the Premier League by storm. Ronaldo who came to United as a teenager scored 118 goals won three Premier League titles and left in a world-record transfer of that time at £80 million. A reunion with the Red Devils again at the Theatre of Dreams would boost Ole Gunnar Solskjaer's side to glory.
A young @Cristiano at his very best 🤩

Relive his performance for @ManUtd in the FA Cup Final, #OnThisDay in 2004. pic.twitter.com/MLtdufKKb0

— Emirates FA Cup (@EmiratesFACup) May 22, 2021
The move still has a caliber to break the world and mesmerize the Premier League again. Ronaldo at United was a young winger teeming with energy is gone now. He's become a more mature wise head with the same goal-scoring hunger and intensity. If he ever comes back to Old Trafford players like Marcus Rashford and Mason Greenwood who grew up watching Ronaldo might learn everything from him. Ronaldo's elite winning mentality might be the difference between the current United side and a title-winning side. The contract extension of Edinson Cavani is the only hurdle in making this dream a reality.
OTHER POSSIBLE DESTINATIONS
THE PRODIGAL SON RETURNS – SPORTING CP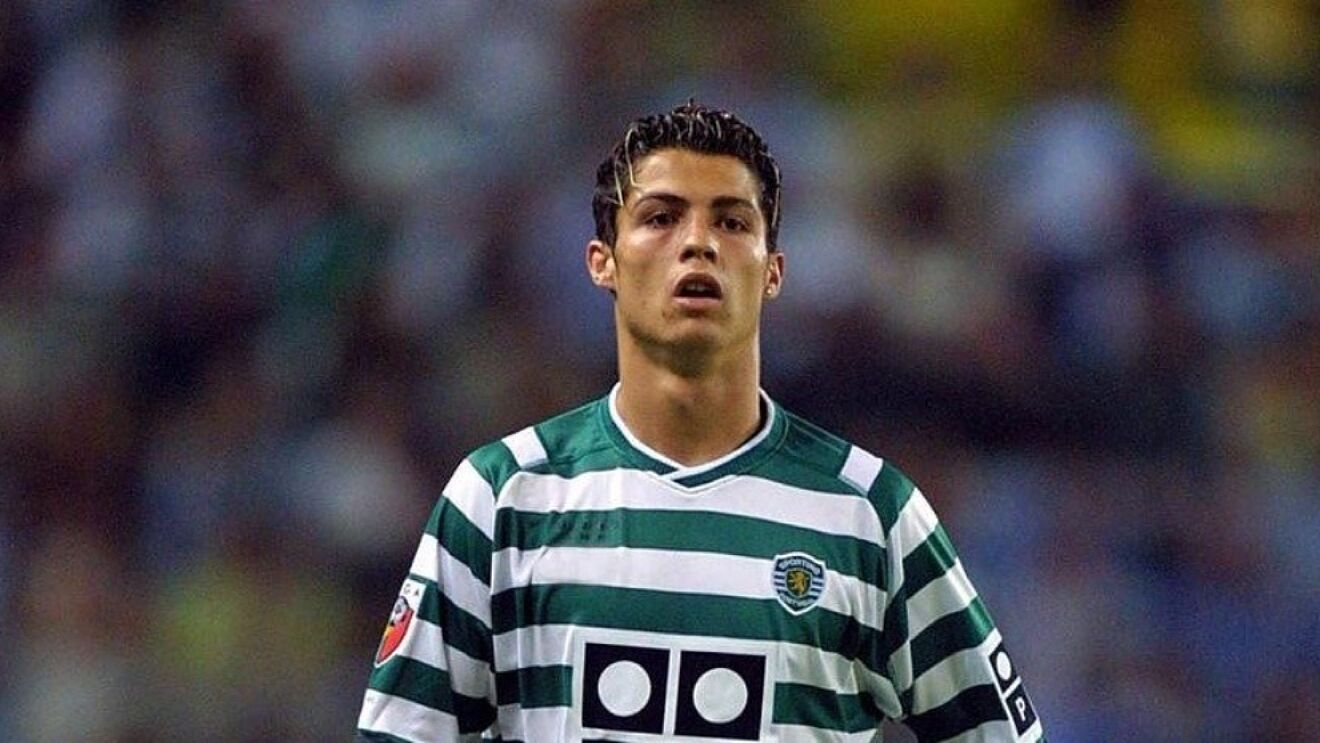 What a wholesome story this would be. Life comes full circle for Ronaldo. He left as a teenager and returns home as a legendary player who has conquered the world. Sporting have just won the league and might jump at the chance of snapping up Ronaldo again. Ronaldo's huge transfer fee and wages may block this move. If Ronaldo feels like taking a pay cut to return home, this might still happen.
HEY THERE BECKS – INTER MIAMI CF
Ronaldo and Beckham are two close friends and two of the best number sevens at Manchester United. Beckham's Inter Miami may provide Ronaldo a perfect picturesque setting to retire in the MLS. Knowing Ronaldo's hunger for trophies this move might just be a little far-fetched. You never know what happens with Ronaldo do you? A move away from Madrid was never anticipated and yet here we are today guessing about Ronaldo's next club.