Welsh superstar Gareth Bale has spoken about Paul Pogba breaking his world record for being the most expensive player in the world.
Bale has said that he "couldn't care less' about Pogba breaking his three year old record.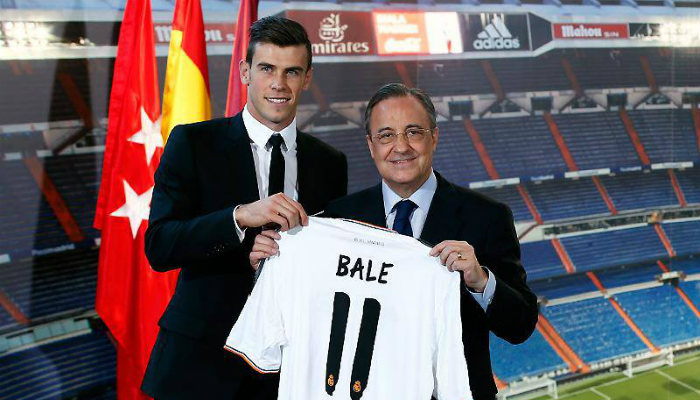 Real Madrid had paid Tottenham a staggering £85.3 million in 2013 for the 27-year-old dynamic winger, a record which was recently surpassed when Manchester United paid a whooping £93.8 million to bring Paul Pogba back to Old Trafford.
Bale however is least concerned about the development.
"I'm not fussed and I couldn't care less. None of the players have pulled my leg about it," Bale said.
ALSO READ: The Rise Of Football Super Agent Mino Raiola – The Incredible Journey
Bale said he was instead focusing on winning games and trophies, with his aim being to reach the Champions League final in 2017, to play in his hometown of Cardiff.
"It would be amazing to get there," said Bale. "My aim is to win as many trophies as I can, as many Champions Leagues as I can. That will be the aim again this year.
"I played the Super Cup in Cardiff before and it was an amazing experience to have my friends and family close by.
"I suppose there's a little more motivation if there needs to be any more and we'll be trying to make history in Cardiff.
ALSO READ: TRANSFERS: Club By Club Guide Of All Premier League Summer Deals
"It's exciting times for us all and we all look forward to it."
Bale also said that Real were looking to create history by becoming the first team to defend the Champions League crown under Zinadine Zidane.
He added: "We will be fighting to be the first club to win it back to back.
"We know we have a chance to make history now again and we will be trying our best to do that.
"We will just be concentrating on getting out of that – everybody wants to beat Real Madrid."
ALSO READ: Bizarre Chelsea: The Mass Exodus Of Stamford Blues