Out-of-favour Gunners striker Oliver Giroud's late equaliser at Old Trafford made him the highest scorer as a sub for Arsenal in their Premier League history.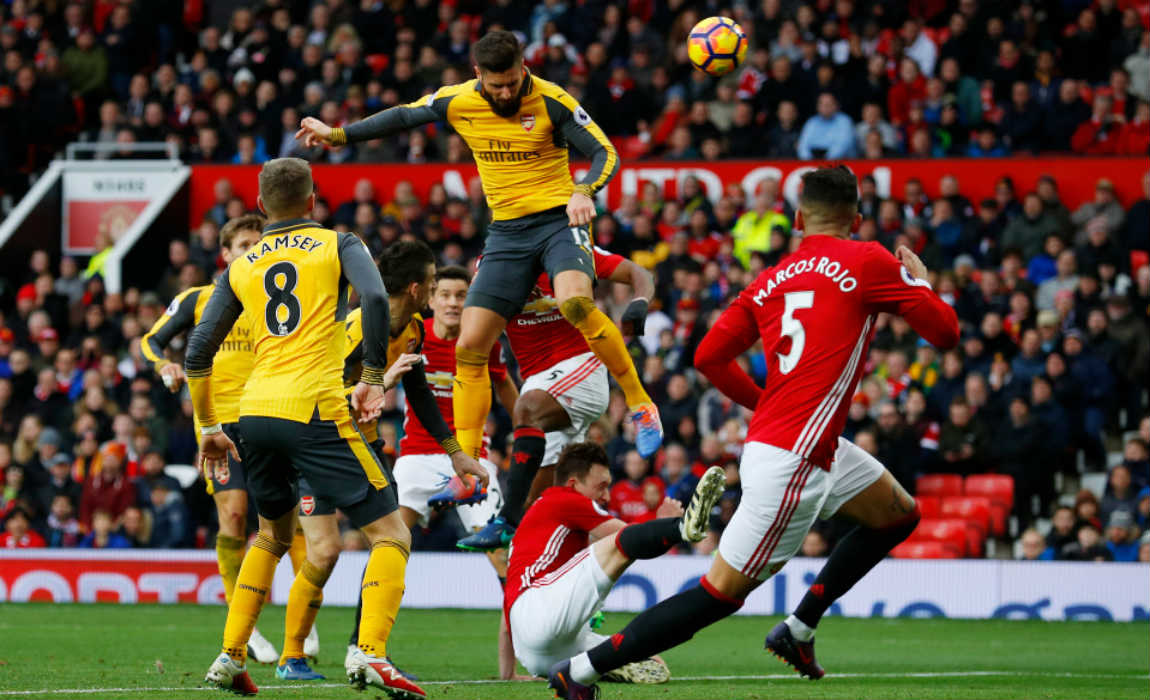 Mourinho looked confident to continue his impressive record against Wenger but before Giroud guided in a late header from a Oxlade-Chamberlain cross to clinch the crucial equaliser.
No player would like to play the role of a sub but Giroud has now set a new record at Arsenal and has overtaken Kanu and Nicklas Bendtner after clinching ten goals as sub for the Gunners.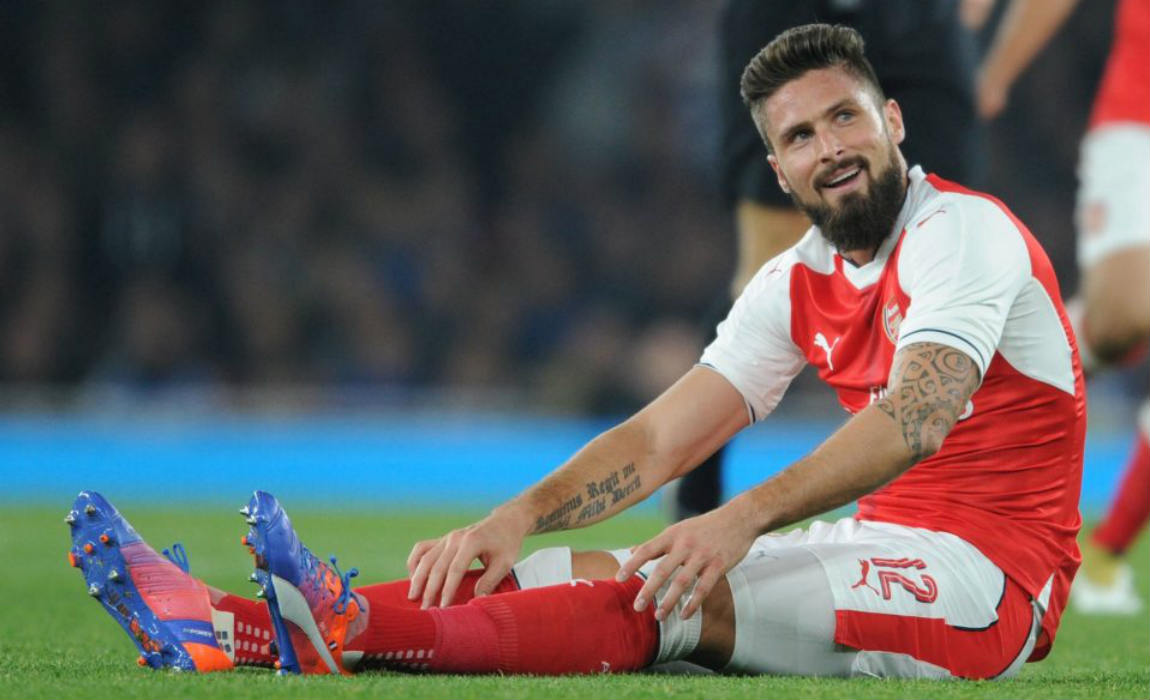 Earlier, Giroud had revealed that he is not happy after being left out on the bench this season. The French striker has failed to earn game time under Gunners boss Arsene Wenger this season.
However, from time to time he has scored, whenever he came on to the pitch.
Juan Mata scored the opener for Manchester United in the 68th minute but Olivier Giroud's 89th minute header snatched a point for Arsene Wenger's Arsenal as the Gunners drew with the Red Devils 1-1 at Old Tafford.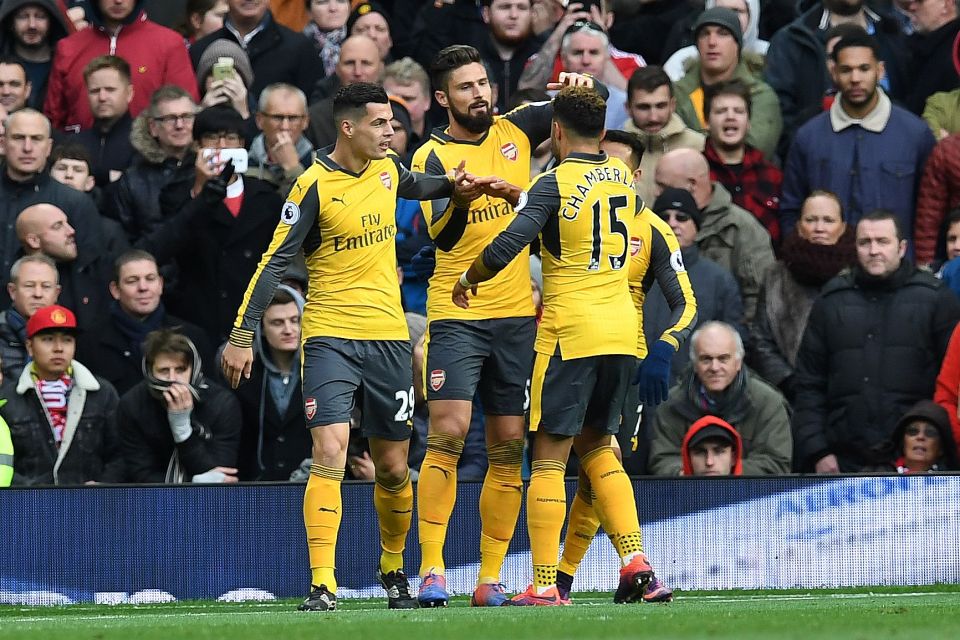 Manchester United were almost set for all the three points as Arsenal failed to fire a shot on target before Giroud's 89th minute equaliser on Saturday.
Oxlade-Chamberlain whipped in a teasing cross to the back post  to find Giroud, who saved the day for the Gunners with a thunderous header past De Gea to hold back United at Old Trafford.
Arsenal cleary lacked the confidence while going forward in this second period which was quite surprising considering the firepower they have on the pitch – big names like Sanchez and Ozil.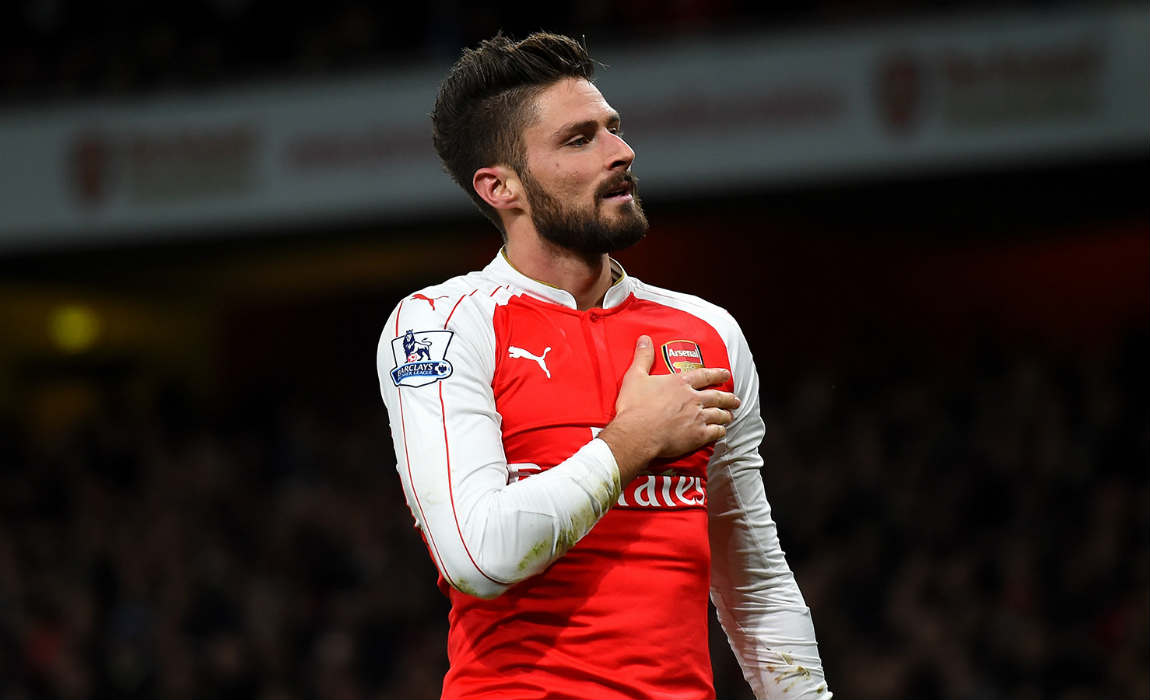 Nothing seemed to be working for Arsenal until Wenger decided to bring in French striker Oliver Giroud as a replacement for Elneny in the 73rd minute. And he did what he does the best since he arrived at the club in 2012.
His late equaliser for the Gunners on Saturday made him the most effective sub in the club's history.
With his tenth goal as a substitute, he edged past Kanu and Niklas Bendtner. Other Gunners legends like Thierry Henry and Dennis Bergkamp fall way behind with only seven and six respectively.
Most Arsenal Goals By Subs In Premier League Era
Oliver Giroud – 10
Kanu – 9
Nicklas Bendtner – 9
Robert Pires – 7
Robin Van Persie – 7
Thierry Henry – 7
Theo Walcott – 7
Dennis Bergkamp – 6
E Adebayor – 6
Tomas Rosicky – 5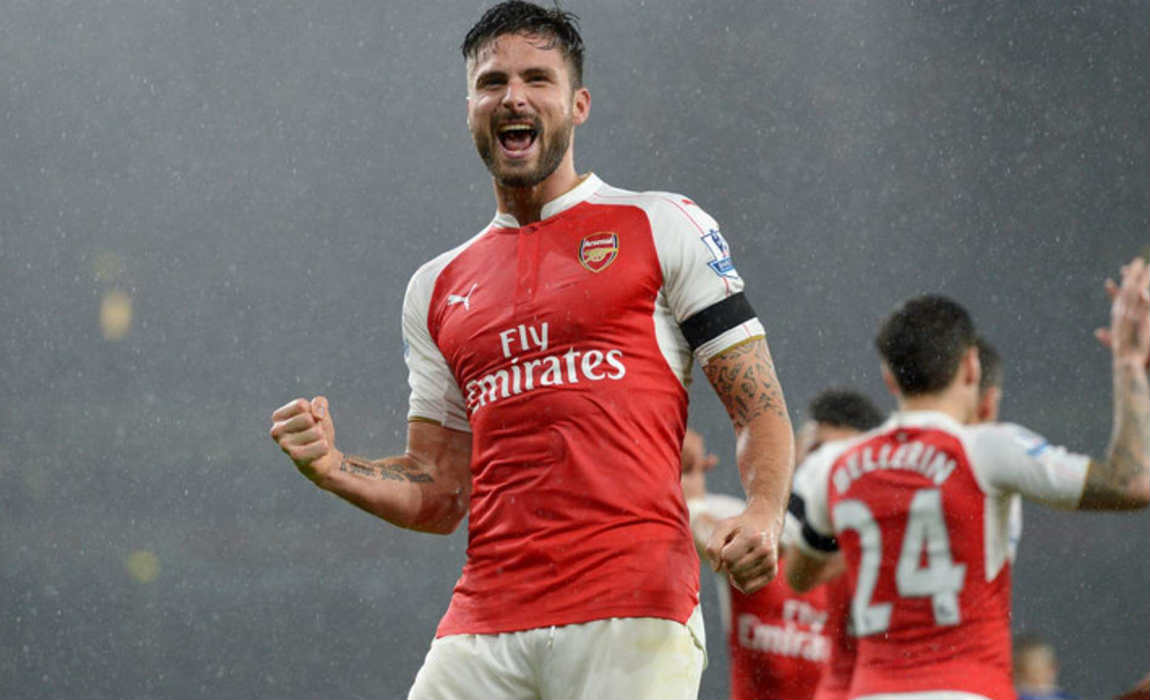 However, in the list of Premier League's top substitute player, Giroud is way behind in the race and has to do a lot of catching up.
15 players are ahead of him with more goals in the league after coming from the bench. Sunderland star Jermain Defoe is leading the race with 23 goals to his name.
Leading Super-Sub Premier League Scorers
Jermain Defoe – 23
Nwankwo Kanu – 17
Ole Gunnar Solskjaer – 17
Javier Hernandez – 14
Robbie Keane – 13
Darren Bent – 13
Tore Andre Flo – 13
Edin Dzeko – 13
Michael Owen – 13
Daniel Sturridge – 13
Victor Anichebe – 13
Andrew Cole – 13
Carlton Cole – 11
Didier Drogba – 11
Salomon Kalou – 11
Julian Joachim – 10
Jimmy Floyd Hasselbaink – 10
Olivier Giroud – 10
Peter Crouch – 10
Teddy Sheringham – 10
Louis Saha – 10
Dwight Yorke – 10