Real Madrid superstar Cristiano Ronaldo has now revealed what was said in an ugly tussle with Atletico Madrid midfielder Koke as Zidane's side thrashed their rivals 3-0 in the high-octane derby.
Cristiano Ronaldo showed his class once again after clinching an incredible a hat-trick as Real Madrid took a decisive and possibly season defining 3-0 win away to local rivals in the last Madrid derby to be played in Atletico's Vicente Calderon Stadium.
The Portuguese midfielder scored a deflected first half free kick and added a penalty and a tap-in after the break to seal the win and kill off any hopes of a second half Atletico revival.
The win left Real nine points clear of their neighbors and takes them five ahead of Barca, who could only draw against Malaga.
However, Ronaldo's celebrations were marred after he got involved in a furious tussle with Spanish midfielder Koke in the second half.
Both the players were booked after the furious row – where they were seen clashing heads in a heated argument.
Many claimed that the Real Madrid star even threw a punch at the Atletico midfielder during the ugly tussle.
Reports claim that it all started when Atletico Madrid midfielder Koke called Ronaldo a 'f****t'.
To which the former Man Utd man replied: "A f****t, yes. But a rich one, b******."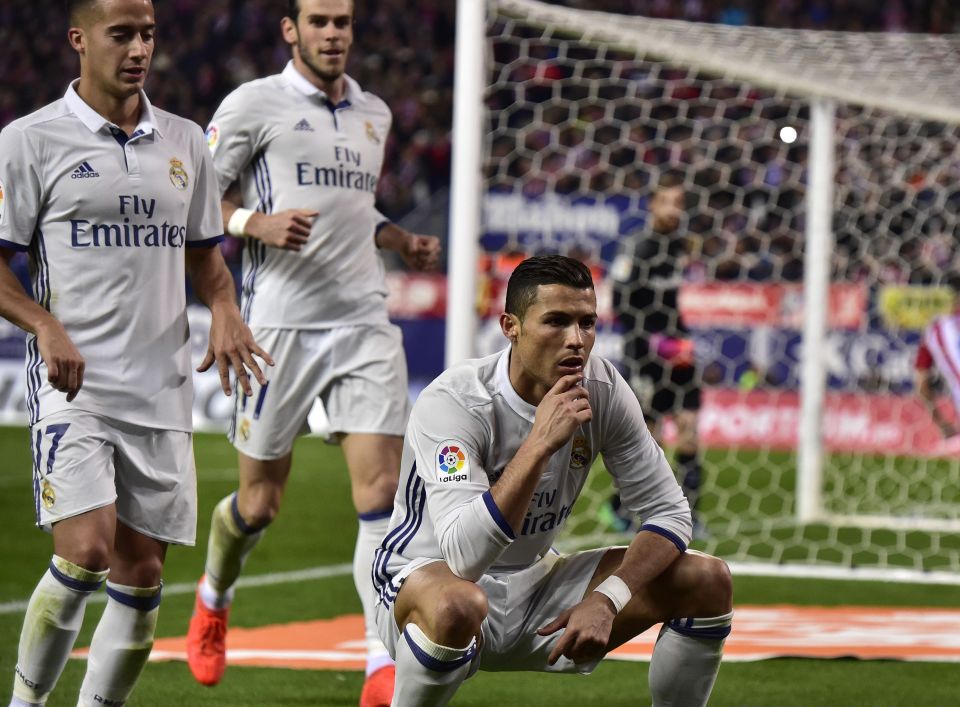 Later the Spanish Radio station claimed to have heard the three-time Ballon d'Or winner's conversation with his teammates in the visitor's changing room after the high-octane derby.
Ronaldo's sensational hat-trick against Atletico Madrid took his tally to eight goals in nine La Liga matches this season.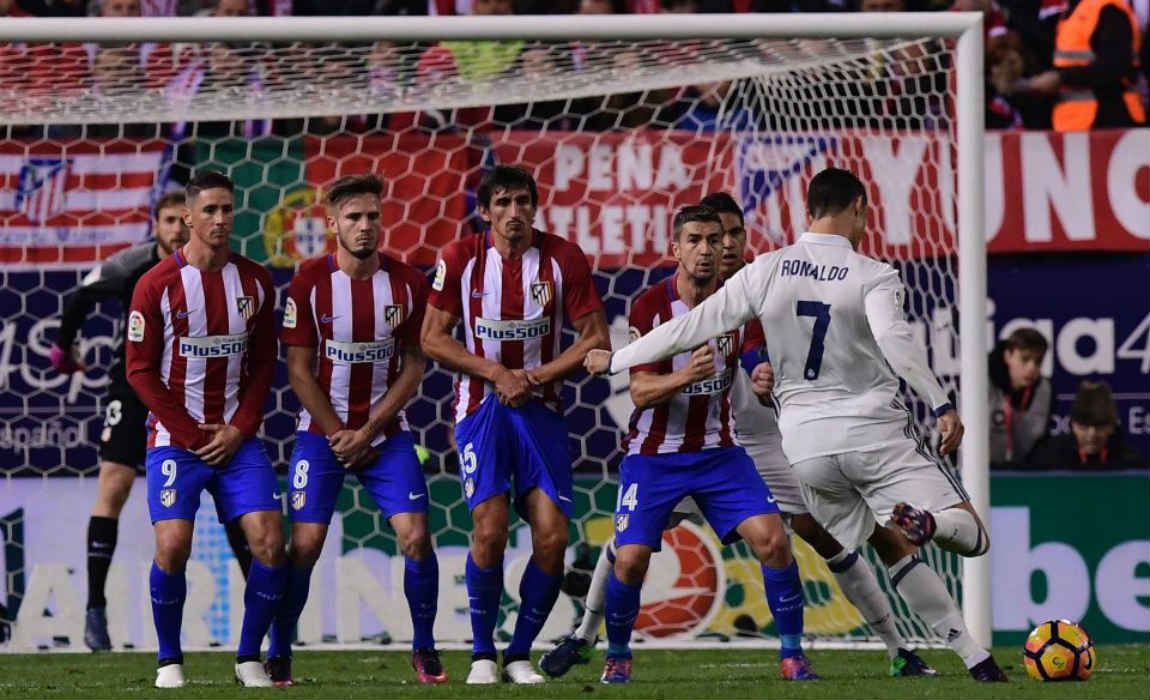 He is now the top goalscorer in Madrid derby after overtaking legendary Alfredo Di Stefano with his eighteenth goal in the high-octane derby.
On numerous occasions, Ronaldo's sexuality has been put to question in the past.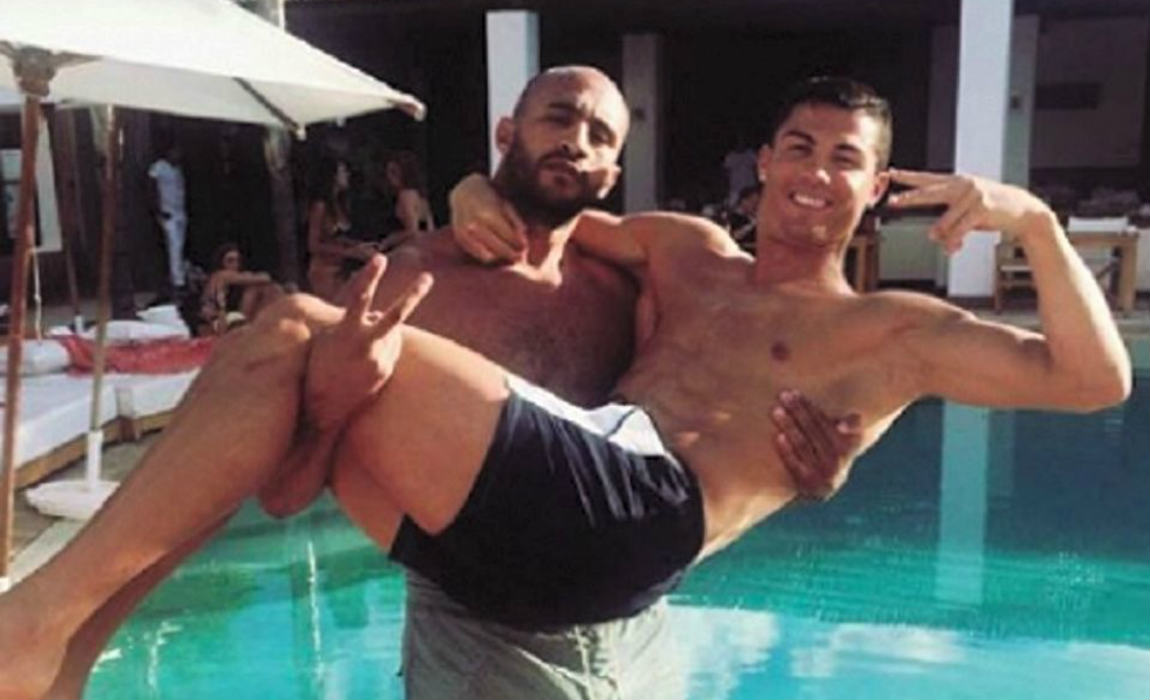 Reports last year claimed that Ronaldo was in a gay relationship with Moroccan kick-boxer Badr Hari.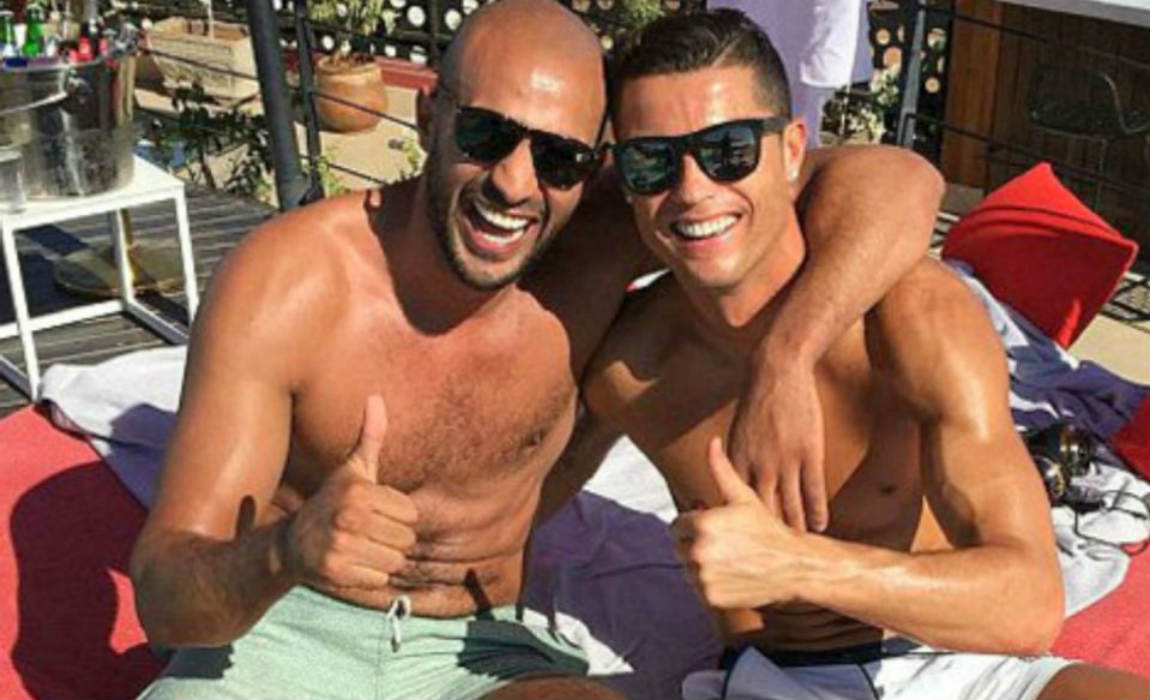 A French television host claimed that Ronaldo travelled to North Africa 'four times a week after training' for meeting with his close male friend.