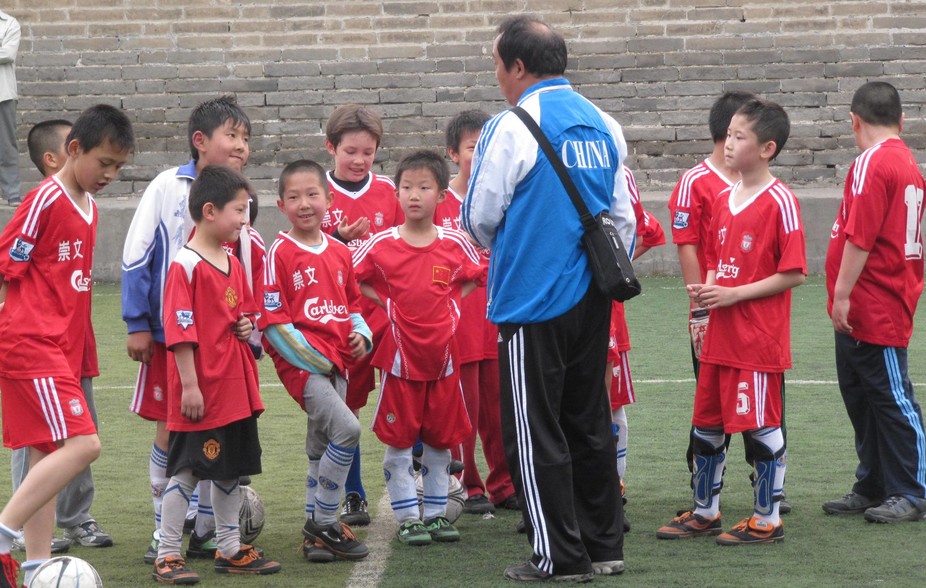 The football clubs of Western Europe are off to Asia this summer in the hope of engaging fans and building relationships with some of their target customers. For example, China plays host to the Barclays Asia Trophy, with Manchester City, Sunderland and Tottenham Hotspur battling it out in Hong Kong.
For those of us able to readily recall Colin Bell, Bob Stokoe or Ossie Ardiles and Ricky Villa, it is likely that our engagement with these clubs is already well established (and, in revenue terms, has had considerable lifetime value). For newer football fans located in China however, engagement is a often rather different and arguably more complex phenomenon.
So how do these new fans view footballing "brands", and what should European teams do to maximise their opportunities in Asia? To gain a better insight into the football fan's mindset, and the challenges faced by European clubs, we surveyed 3000 Chinese, South Korean and Japanese fans of European football.
The cynics who point to European teams' acquisition of Asian players as being a major route to fan engagement turn out to be right. Queen's Park Rangers even admitted as much last summer, when they signed Manchester United's South Korean superstar Park Ji-Sung to "put the QPR brand on a global scale". So long as the Chinese market continues to be lucrative for clubs, the search for the country's equivalent of United's Japanese midfielder Shinji Kagawa will continue.
Meet the heroes
Touring the region is another good way to build engagement. Chinese football fans are geographically remote from their heroes, idols and teams for long periods of time; they are dislocated from the products they seek to consume. Television or online content can fill some of this gap, but there is still a "touch and feel" component to the football clubs they support.
Tours therefore provide the opportunity for physical proximity to the stars that Chinese fans covet. Football teams neglect this fact at their peril: to arrive, play and leave without face-to-face engagement with fans undermines their brands and relationships.
It might be hard for Westerners to imagine a situation whereby, because they did not get to shake Wayne Rooney's hand, they decide never to support Manchester United again. Clearly, many of us might develop some resentment towards Rooney, but we would not contemplate supporting City in response.
Yet this is a possible response in China; notwithstanding social norms about "losing face" in such situations, many Chinese fans are not averse to brand switching. They are conspicuous consumers who are keen to show-off their purchase and consumption decisions, particularly if the club in question is as successful as United. Should Wayne decide not to pose for a photo with them then, just as easily as consumers change from one designer label to another, some football fans will switch to Chelsea or AC Milan.
A football portfolio
But the football fans of Beijing, Shanghai and Guangzhou do not simply engage with brands, or switch between them, on a team-by-team basis. Instead, they are portfolio consumers, maintaining a balance of club, team and player brands designed to impress their peers. Hence, a Manchester United fan's two favourite players might be Tottenham's Gareth Bale and Arsenal's Jack Wilshere, and this same fan could also support the Spanish national team.
Engagement and affiliation for the Chinese is therefore something akin to constructing a constellation of brands, each with a characteristic that fans wish to convey to those around them. Marketing to such consumers can be a tricky business as the brand associations of portfolio consumers may sometimes result in some unlikely brand combinations.
Successful engagement with Chinese fans requires a more subtle understanding of the local culture than most football clubs have thus far achieved. Football clubs must be aware of the crucial role of guanxi, the personalised network of relationships that is so important to business dealings in China.
Similarly, the role of food should not be ignored; as one ancient Chinese proverb states: "To the ruler, the people are heaven; to the people, food is heaven". Barcelona branded noodles or a chain of AC Milan fast-food outlets would not seem to be such a bad idea in this context.
Talking football
While some of these cultural trends have been features of Chinese life for millennia, social media is a much more recent arrival. Twitter, Facebook and LinkedIn use is either banned or else heavily controlled in China. In their place one finds competitors Sina Weibo and Tencent Weibo ("Wei" meaning micro, and "Bo" meaning blog), both services essentially being Twitter/Facebook hybrids. Sina and Tencent use have gripped China, with the sites recording a total of 503m and 540m users respectively.
In a political system where communications are monitored and controlled, and in a society where openly expressing one's opinion is often frowned upon, weibos have opened up a new reality. When combined with football, for many people the world has become an entirely different place.
One is not only able to make a personal choice about which team to support, one can then go online to talk about this team in whichever way one wants to. Many Chinese citizens find themselves, for the first time, being able to say whatever they like online about Bayern Munich, Paris Saint Germain or Liverpool.
These again are issues that Western clubs must consider. Giving people the choice to engage with a team or player online, allowing fans to openly exchange views and letting them be active members of the "Reds" or "City" or whoever else it might be are all important way to build sustainable engagement with Chinese fans.
So, what are the ingredients for a successful summer's football in China for a Premier League team? Let the fans see and touch you; eat locally and eat well; let people see you on television and get them talking about you online; and display Confucian benevolence toward the fans at every opportunity.
And while you are out there, keep looking for that "star" local player that many people talk about, but nobody has yet discovered.
(THE AUTHOR, SIMON CHADWICK, IS A PROFESSOR OF SPORT BUSINESS STRATEGY, COVENTRY UNIVERSITY. THIS ARTICLE WAS ORIGINALLY PUBLISHED IN
THE CONVERSATION
.)