Arsenal flew out of the traps and controversially went ahead in the fourth minute. Arsenal became the most successful club in the 154-year FA Cup history after lifting the trophy for a record 13th time with a victory over league champion Chelsea 2-1 at Wembley on Saturday.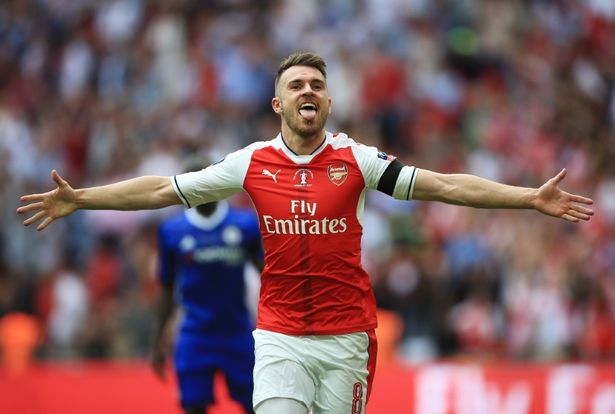 The Gunners dominated the first half, pulling ahead with a controversial goal from Alexis Sanchez in the 4th minute. The Chilean striker opened the scoring after a solo run. Aaron Ramsey was ruled offside but Antony Taylor overruled his assistant's decision and allowed Sanchez's goal.
Chelsea stepped up attack in the second half but their effort suffers a heavy blow in the 68th minute, when Victor Moses was sent off for getting his second yellow card for diving.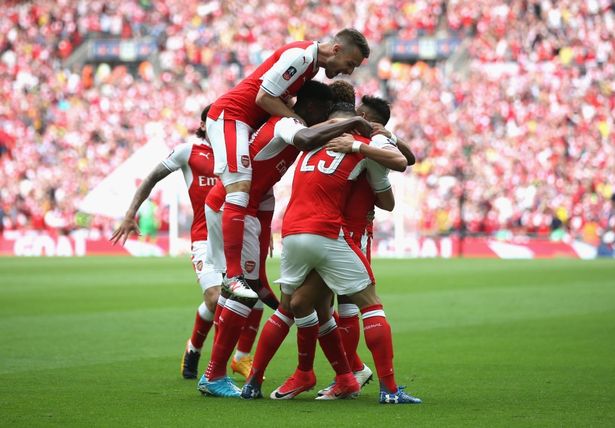 Diego Costa revived Chelsea in the 76th minute when Arsenal keeper David Ospina failed to keep out his deflected shot.
Ramsey sealed the victory for Arsene Wenger's men three minutes later, heading home from substitute Olivier Giroud's cross.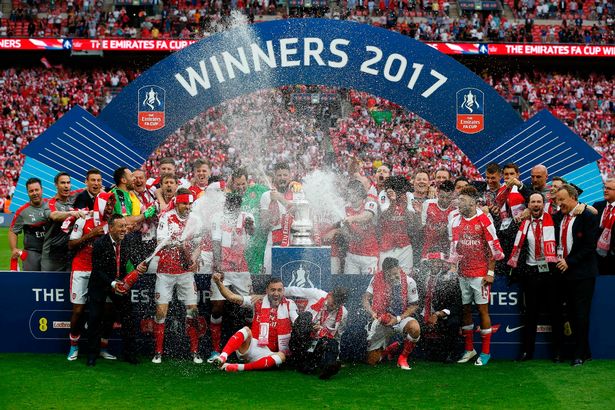 It was Wenger 7th FA Cup victory since he joined the north London club in 1996. He said after the match,: "We had an outstanding performance from the first minute onwards. This team has suffered. They'ven united and responded. They showed strength and unity and played spectacular football today.
"I'm proud to have won seven of these cups. I'm proud having done this – winning the championship without losing and winning seven FA Cups."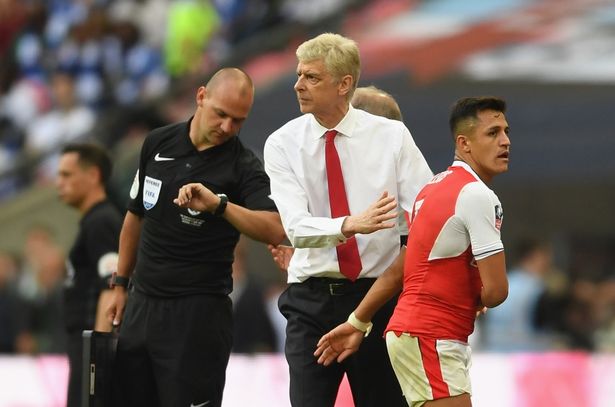 Chelsea manager Antonio Conte were unhappy with the first goal, saying: "I think the first goal was very strange."
He added, "The first half we didn't start well, we didn't have the right approach and we suffered in first 25 minutes. We started to play better in the second half and the red card was decisive.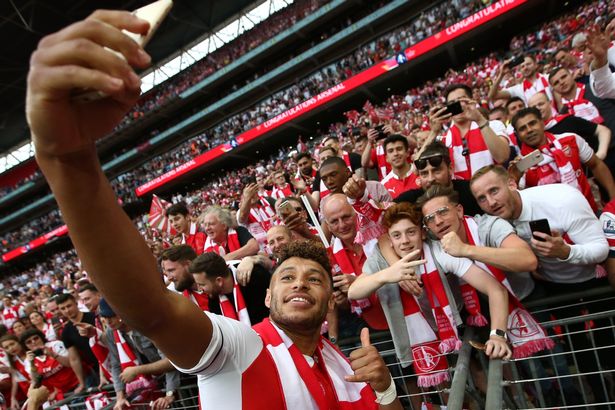 "There is disappointment for the final result but it can happen and there was a lot of pressure. Victor Moses has been good and played an important season.
"Our season was incredible to win the league in this way, it was great but now it's important to look forward and to restart".