The summer transfer window this year was one to remember where we saw many emotional and iconic moves even until the dying minutes of the deadline day. While some clubs did exceptionally well, others couldn't get their business done and improve their squad in the areas they were lacking.
It was incredible to see the reception from the Spurs fans on Sunday and to read some of the messages of support I've had in the last few weeks. 👏⚽

I will be staying at Tottenham this summer and will be 100% focused on helping the team achieve success. #COYS pic.twitter.com/uTN78tHlk1

— Harry Kane (@HKane) August 25, 2021
The Harry Kane transfer saga began well before the window was even open, but yet didn't meet the end it was meant to. After months of negotiations between Manchester City and Spurs, no agreement was made and Kane had to stay at the North London club despite his desire to join the defending champions of England.
Now, with the season well underway, it is evident that all the parties are struggling due to the failure of the potential transfer move.
CITY CAN'T FIND GOALS
Manchester City didn't have a centre-forward or striker last season due to the absence of Aguero and the poor form of Gabriel Jesus. Guardiola was forced to try out many players over the course of the season which was also one of the factors that led to their loss in the Champions League final against Chelsea.
It was evident that City needed a prolific goal scorer in their squad and the club set their priority to sign Harry Kane as soon as possible. Despite sending over many enticing offers, Spurs rejected all of them and City were left empty-handed.
City have had an inconsistent performance up front so far this season where we are seeing them lineup 6 goals against RB Leipzig in Europe and just 3 days later, draw without scoring any goals against Southampton.
Ferran Torres has been given the role to lead them upfront and so far he hasn't been faring well for the defending champions. City are widely known to create a myriad of goals scoring chances and rightly so. Out of the 16 goal-scoring attempts made by City against Southampton, only 1 shot was on target which speaks for itself.
Even in their game against Leipzig, Toress didn't score a single goal and their wingers were the ones who did all the damage.
Great start of our new #ChampionsLeague journey! What a crazy match – unfortunately VAR was not on my side. Next time 🤪🤪💙 #UCL pic.twitter.com/5xkHxGQ99m

— Ferran Torres (@FerranTorres20) September 15, 2021
The team creates so many chances but fails to find anyone in the box to finish the job. The script might have been a lot different if they had Harry Kane or any natural striker in their arsenal.
HARRY KANE AND SPURS STRUGGLING 
Harry Kane was the top scorer of the Premier League last season and was expected to continue netting goals this season as well considering his form in the Euro 2020. Spurs are currently struggling to find goals since they lost 3-0 against Crystal Palace 2 weeks ago and lost with the same scoreline against Chelsea last game.
Harry Kane failed to take a single shot in their game against Palace and hardly had any touches inside the opposition's penalty box. He never got into his game against Chelsea as well and is playing like he isn't really interested.
Kane has played 4 games so far in the Premier League and the centre forward has not scored any goals so far. Kane has an Xg (expected goals) of 0.22 per 90 which is not acceptable for an attacker of his pedigree. This reflects that Kane isn't even getting into good goal scoring positions, to begin with.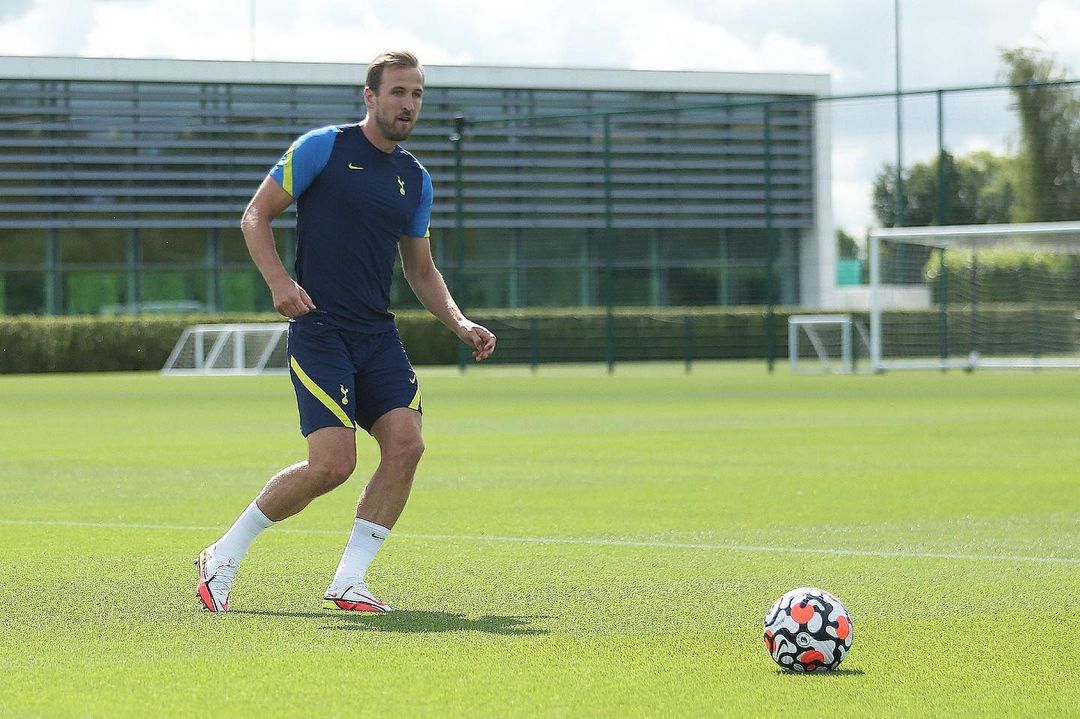 Harry Kane has expressed in the past that he wants to play and win in the Champions League which would be quite hard in the struggling Spurs side.
Kane wants to play in a better and more superior team that can get him to European glory in a short spell of time and that is why the player was desperate for a move. His failed transfer move has deeply affected his form and morale and he needs time to get back to his usual stride.
With Kane stuck in a rut, Spurs need to change their old system and accept that Kane isn't his usual self at the moment. They play quick counter-attacking football and the playmakers are set out to find Harry Kane to finish the ball.
Since their centre-forward isn't doing so well, it is time they stop relying on him so much and play conventionally and attack in numbers. They have attacking midfielders and wingers more than capable of scoring goals and it is time for them to put the shooting boots on.
They also play their football centrally and if they utilise their wings a bit more with the pace they have got, Spurs can open a whole new dimension to their attacking game.
As of now, Spurs are playing their football to fit in Harry Kane whereas it should be the other way around. Kane is one of the best footballers in the world on his day but it'll take time for the 28-year-old to get back in his groove and Tottenham need to adapt to the situation and improvise.