England national football team captain Harry Kane might just be on his way from the Tottenham Hotspur Stadium this summer. This latest development comes after the 27-year old seemingly confirmed this decision when he apparently bid goodbye to Spurs fans in the aftermath of the 2-1 defeat at the hands of Aston Villa in the British capital.
All hell broke loose when it was reported that Kane had informed club authorities in London that he wanted to leave his boyhood club at the conclusion of the current season. The 27-year old also believes that he has a gentleman's agreement with Tottenham chairman Daniel Levy regarding that.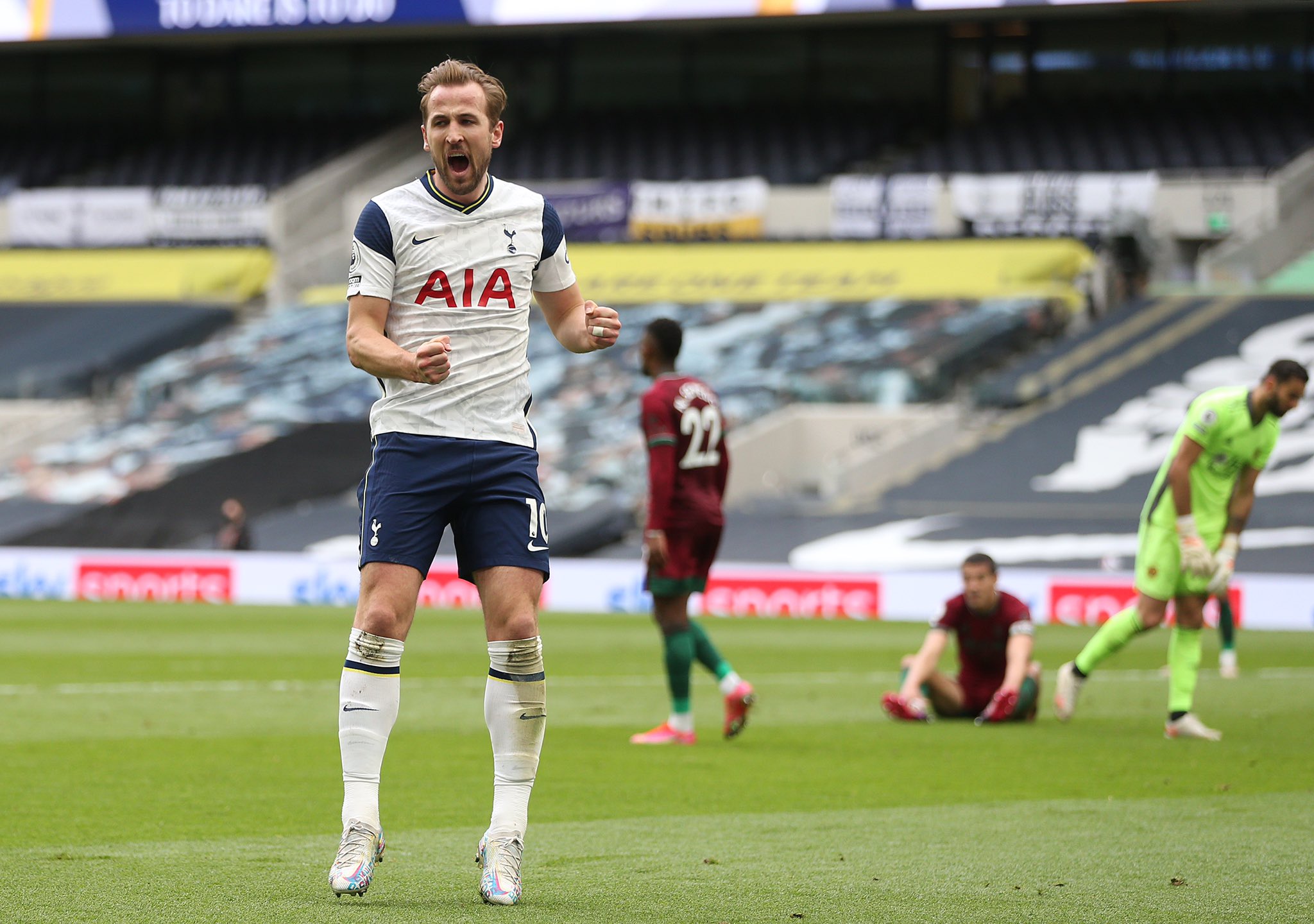 The England captain is the best performing player in the Premier League this season, and that too by a distance. He has scored a league-high 22 goals and at the same time has delivered 13 assists during this campaign to make him the player with the best statistics in the English top division this season.
But success in terms of team trophies has, by and large, eluded the Englishman in North London.
KANE TO LEAVE SPURS NEXT SEASON?
Therefore, Kane has purportedly decided that he wants to move to another club in England. As a result, Manchester United, Manchester City and Chelsea have emerged as favourites to land the 27-year old's signature this summer.
Quizzed by Gary Neville in an episode of his podcast 'The Overlap' if his career was at a crucial point, Kane said: "I think so. I think it's definitely a conversation to be had with the club".
4 to go. Big finish needed. pic.twitter.com/VZg3ukS2uj

— Harry Kane (@HKane) May 5, 2021
"I'm sure that [Daniel Levy] will want to set out the plan of where he sees it but ultimately it's going to be down to me and how I feel and what's going to be the best for me and my career this moment in time".
Kane has ruled out the possibility of going to a foreign country to reignite his career, instead choosing to stay on in England for the rest of his days apparently. "Of course there's always the option of maybe moving abroad one day but I don't think that really interests me in the near future"
"Injuries I guess in my mind would be the only things but I feel like I've got a good seven or eight years at the top when you look kind of the Messis, Ronaldos … your Ibrahimovics all kind of getting better as they get, reach their early 30s".
The current Tottenham Hotspur forward has been most strongly linked with a move to the Etihad Stadium after he praised City midfielder Kevin De Bruyne profusely on Gary Neville's podcast.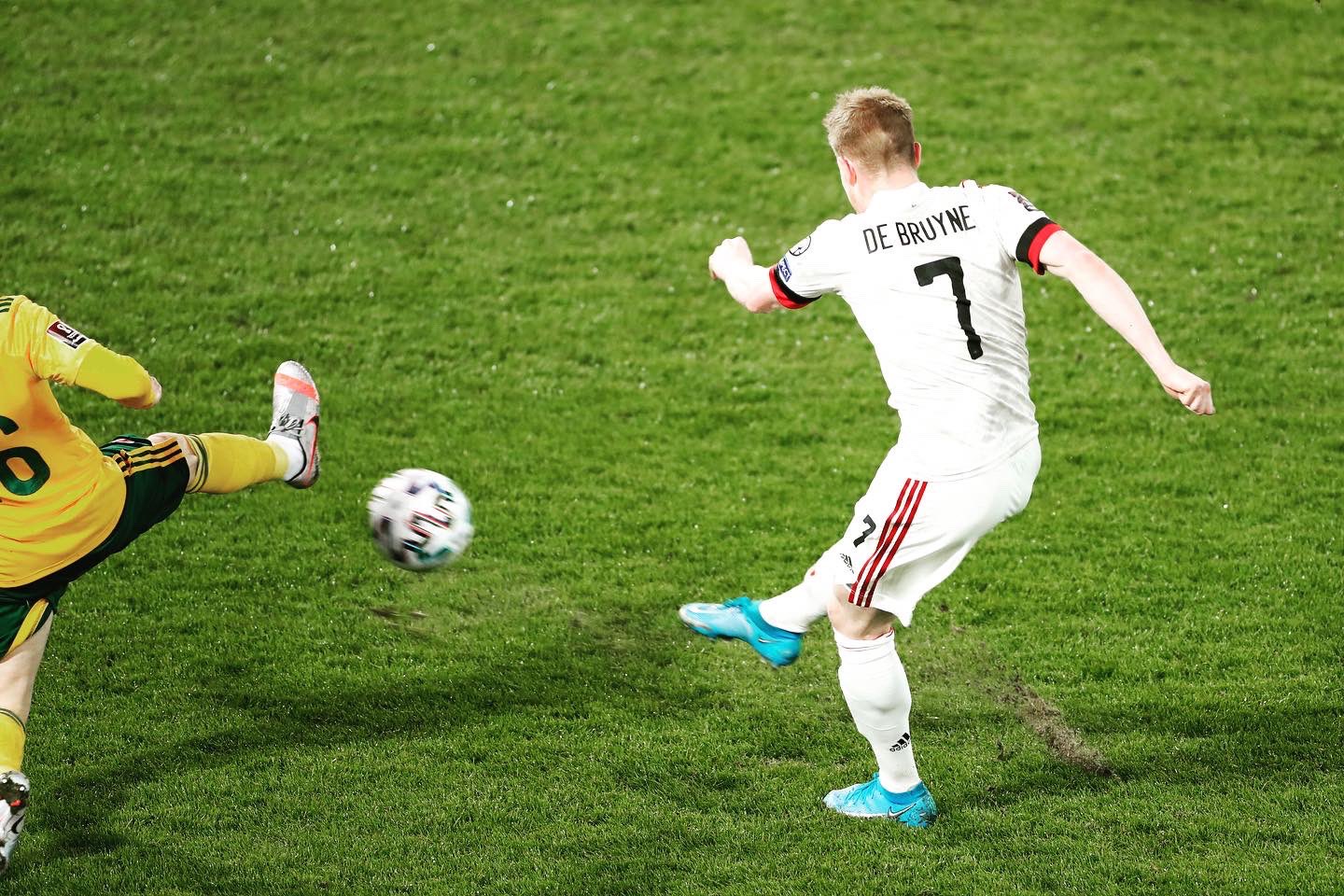 "When I watch De Bruyne play he's a special, special player and some of the balls I see him put in for City are just a striker's dream if I'm honest but yeah he's outstanding". "You've seen him, he's an outstanding player with the ball, off the ball, pressing, but his delivery is as good as I've ever seen to be honest"
WILL LEVY LET KANE GO FROM TOTTENHAM?
If he really wants to join De Bruyne at the Etihad Stadium next season, Kane has a humongous task at his hands – convincing Tottenham Hotspur and Daniel Levy to sell him.
The Lilywhites consider Kane to be their most prized asset and as such, it will be quite a task to persuade Daniel Levy to part with Harry Kane.
"So we have always had a good relationship. I am not sure how that conversation will go to be honest. You do not know what the chairman is thinking. He might want to sell me if he thinks he can get £100million for me. I am not going to be worth that in the next two or three years".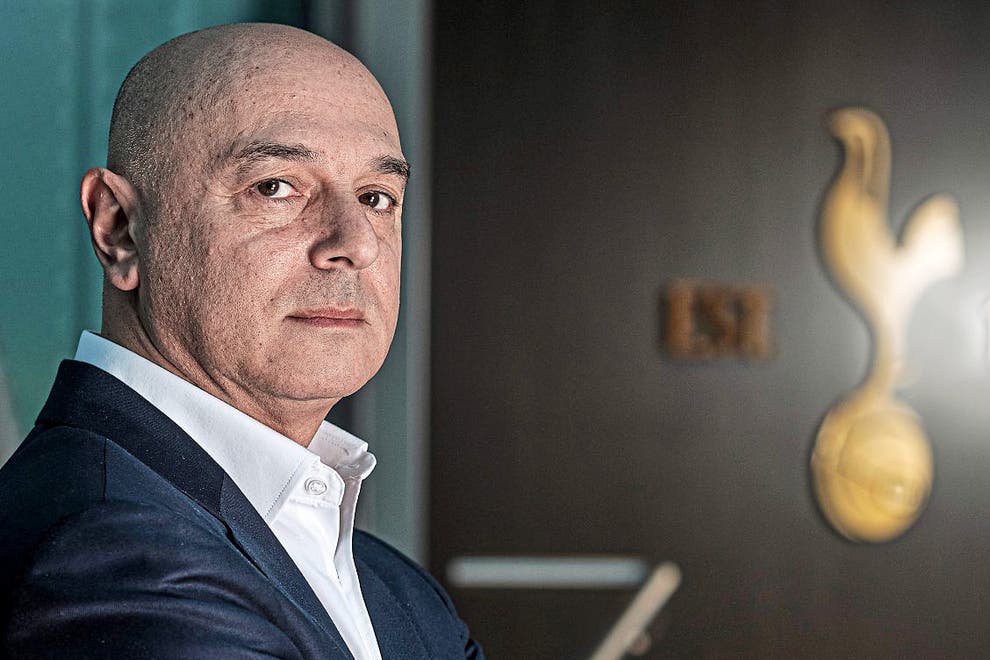 Meanwhile, Tottenham Hotspur manager Ryan Mason remains tight-lipped over Harry Kane's potential transfer to a Premier League rival ahead of next season.
The 29-year old insisted that Kane's lap of honour at the end of the Aston Villa was not a farewell moment, instead of stressing the importance of rebuilding like Jurgen Klopp's Liverpool before the next season starts.
But if one believes ESPN, then Chelsea have already lined up an offer for the 27-year old – cash plus players deal that will see Kane arrive at Stamford Bridge next season.
Whether Harry Kane decides to leave the club or not, one thing is amply clear – his legacy at Tottenham will not be questioned or put under a scanner by anyone after all he has done for the Lilywhites over one and a half decades in North London