Zlatan Ibrahimovic returned to international duty for Sweden in March after a nearly five-year absence, but he injured his knee this month while playing for AC Milan against Juventus. This knee injury has ruled him out of Euro 2020 and is being replaced by Swedish legend Henrik Larsson's son, Jordan Larsson. 
Här är de 26 spelare som representerar Sverige i sommarens EM! 🔥🇸🇪 #viärsverige pic.twitter.com/aZgM769APK

— Svensk Fotboll (@svenskfotboll) May 18, 2021
The 23-year-old Spartak Moscow's forward, whose father tallied 37 goals for Sweden, has 15 goals in 29 league games this season for Spartak.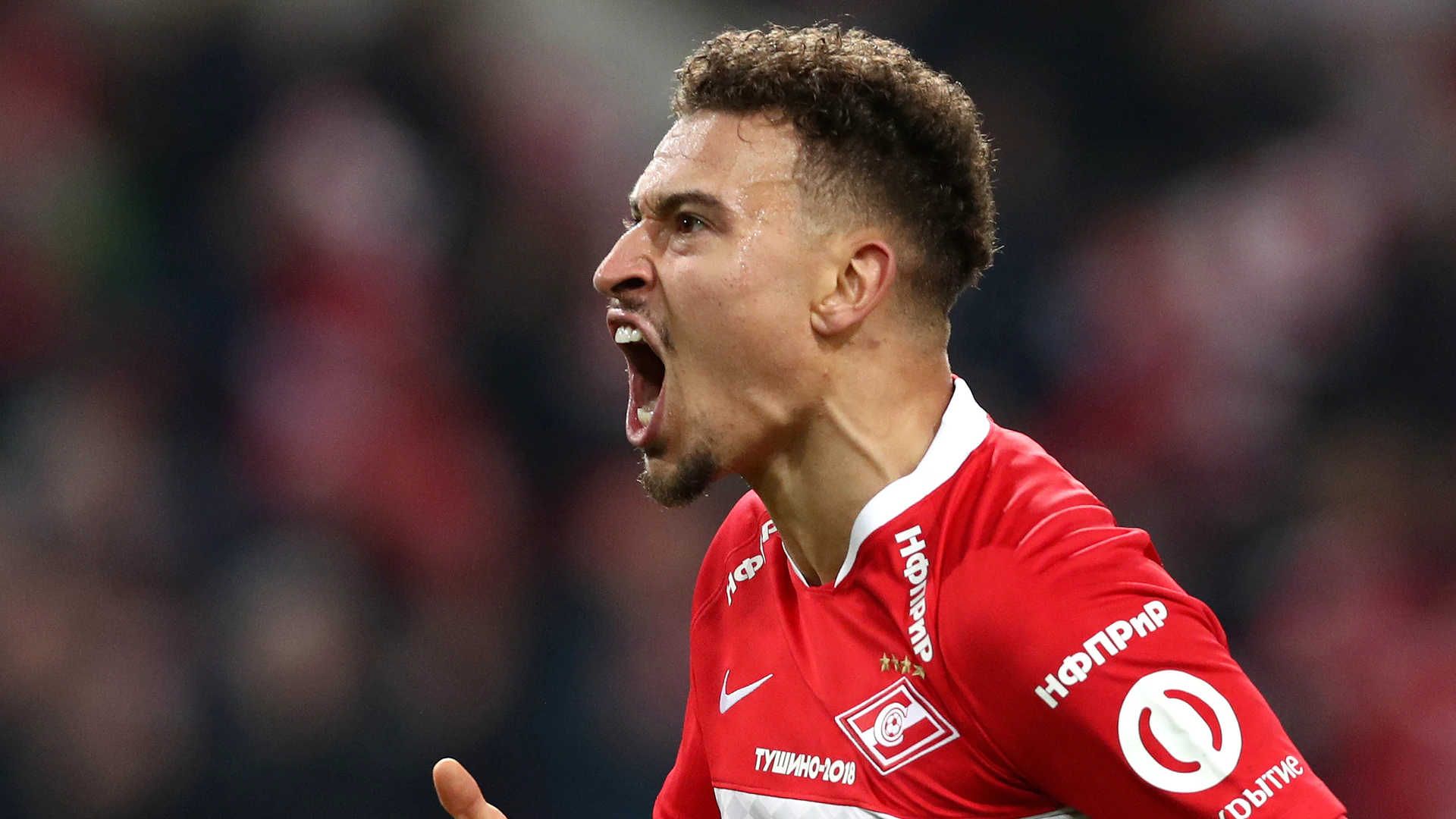 Only having five international appearances to his name for the Blue and Yellows, Jordan Larsson has big shoes to fill at the European Championship this summer. 
LARSSON'S JOURNEY
When his father was a member of FC Barcelona  from 2004 to 2006, Larsson was a member of the club's youth system, La Masia. The footballer had already given up playing at the youth level, reversing and eventually joining the Swedish team Hogaborg at the age of 15. Jordan chose the position of striker on the field because of his high pace, versatility, and calmness in attack. The team's main striking force became a 15-year-old solid forward with a height of 176 cm and a weight of 69 kg. 
He continued his career at Helsingborg, where his father was the manager as well as a former player. At this team, he stood out scoring goal after goal, finding the net 18 times and assisting 12 in 68 games under his father. Henrik Larsson resigned as Helsingborg's coach after he and his son got into a spat with the supporters after the club lost a play-off match and were then relegated from Sweden's top flight.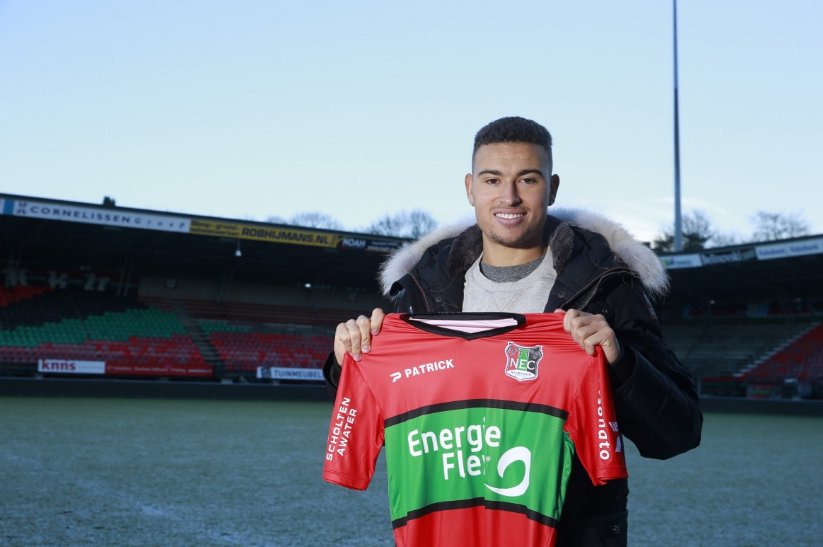 Jordan Larsson followed the example of his father, Henrik, and moved to the Dutch Eredivisie and joined NEC Nijmegen. Henrik packed his bags and left his home country in 1993 to join Feyenoord, where he spent three and a half years before moving on to an illustrious career with Celtic, Barcelona, and Manchester United. 
After a disappointing spell at NEC, Jordan returned to Allsvenskan where he agreed to terms with IFK Norrkoping on a three-year contract. The 2019 season with the Swedish side came as a breakthrough for Jordan as he was firing on all cylinders scoring 11 goals and assisting once in 16 outings in the Allsvenskan. 
LIFE IN RUSSIA
His scintillating performances for IFK Norrkoping earned the left footed striker a transfer to the Russian club, Spartak Moscow in 2019 for a fee around €4 million. The 23-year-old has so far played for five different clubs in his professional career, but he seems to have found his home and his scoring touch at Spartak Moscow, where he has regularly found the back of the net. 
😯 Jordan Larsson, son of legendary striker Henrik, has 20 goal involvements in 28 league games for Spartak Moscow this season after netting last night's winner (15 goals, 5 assists)

📈 He has doubled his output from last term (10 in 26 apps) pic.twitter.com/5ETpvL3q6s

— WhoScored.com (@WhoScored) May 11, 2021
In 60 appearances for the club so far, the Swedish international has found the back of the net 25 times and assisted 9 goals. He is currently in the top shape of his professional career in front of goal, having scored 15 goals and posted five assists in 29 league starts for Narodnaya Komanda (The People's Team) in the 2020/21 campaign with the Russian club finishing 2nd in the Premier Liga only behind Zenit. 
APPROACH TO THE GAME
So, even though Jordan's career can be seen as different, there is still time for him to win a major shift somewhere and try to imitate his father.
Jordan Larsson, unlike Henrik, is mostly left-footed, and although there are echoes of his father's elegance on the pitch, he likely has a greater change of pace, allowing him to play on the opposition's shoulder more.
🌟 Jordan Larsson has scored five match-winning goals this season, more than any Spartak player, and the second most in the league.

His goals gave us the edge over Akhmat, CSKA, Khimki, Arsenal and Rubin.

Clutch 🔥 pic.twitter.com/FpyFz3hhBu

— FC Spartak Moscow 🎄 (@fcsm_eng) May 5, 2021
Jordan Larsson undoubtedly is a wonderful footballer, and with many resources that could be very useful at any club. He always offers support to his teammates, links up well with anyone around him, can speed up each attack through his technique in apparent slow-motion and has the power of attraction to drag defenders and generate space for others.
Ah @JordanLarsson17 😍💎#ArsenalSpartak 0:3 | #FCSM 🔴⚪️ pic.twitter.com/RQ68trOnO9

— FC Spartak Moscow 🎄 (@fcsm_eng) June 20, 2020
Jordan plays with his characteristic swagger, his confidence and stimulating actions to display his creativity through every touch. He adds dynamism through his 'pausa' and also feels very comfortable when being pressed from behind, with his strong lower body to resist knocks and protect the ball. The 23-year-old is an expert at occupying the right spots to maximize the success of the transitions and win second balls. Jordan's mobility, pace and Juninho-esque freekicks are a big threat to the opposing defences. 
Sweden do have options in attack, with the likes of young Dejan Kulusevski and Alexander Isak who are exceptional strikers, so it's unclear if Jordan will start. But now in excellent form and high in confidence, it can feel like the Spartak Moscow's striker will complete every dribble he attempts, with a strong lower body, a precious left foot and insanely powerful shots from any distance.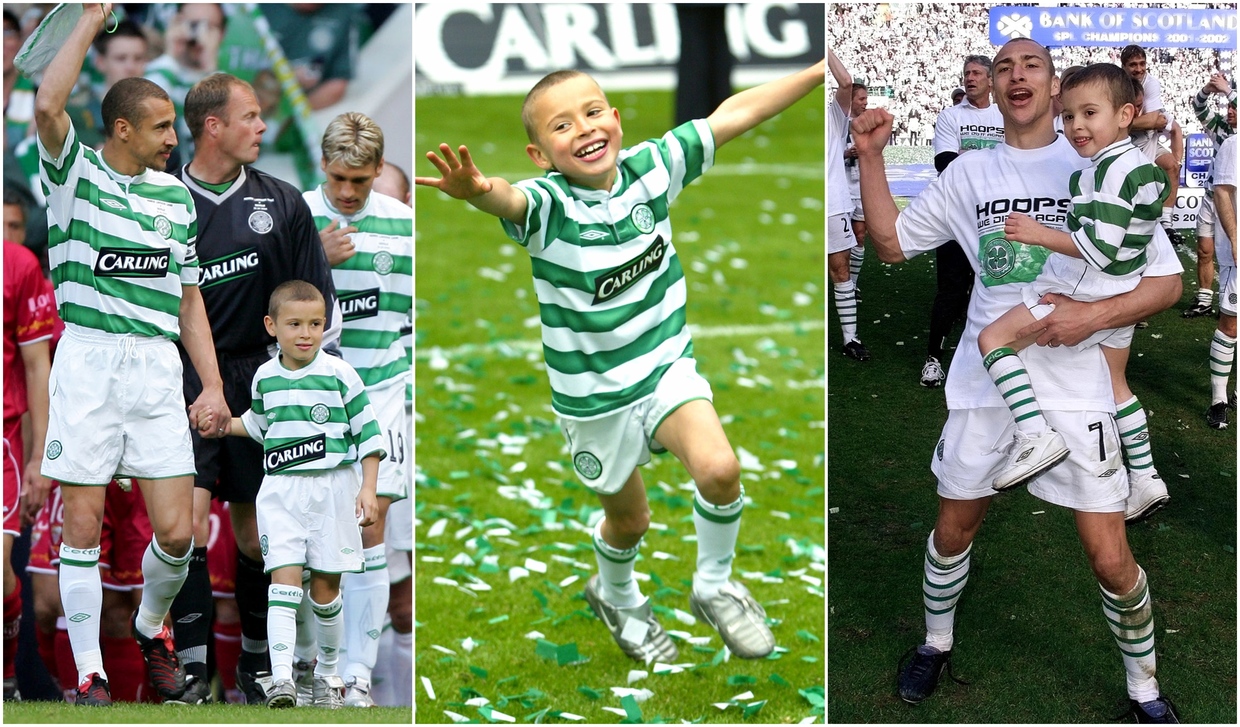 Jordan can't help but draw parallels to his father, but he possesses his own abilities . The father played for two of the world's best sides, Barcelona and Manchester United, and won the Champions League and became a goal scoring legend at Celtic FC. In contrast, his son's accomplishments are more than modest, but he is overflowing with passion and dedication to battle and maximise his skills.
It would be interesting to see whether Jordan Larsson can fill the void created by Zlatan Ibrahimovic's injury and rise to fame at the Euro 2020.