Not long ago, Mikel Arteta got one better over Pep Guardiola and his Manchester City in the F.A Cup semi-final defeating them 2-0 and later edging Chelsea 2-1 in the Final on their way to a record breaking 14th F.A Cup.
The former Arsenal midfielder also guided the Gunners to a Community shield victory over Champions Liverpool which was his second win out of 3 against the Reds; and the Gunners finally looked ahead to the new campaign with a sense of optimism.
However, as the curtain came down on what had frankly been a dreadful 2020 in and out of the sporting world, Arsenal's fan base and board could hardly be more confused on where this team is exactly headed, although there are signs of the team finally clicking and there is some clarity for the fans alike .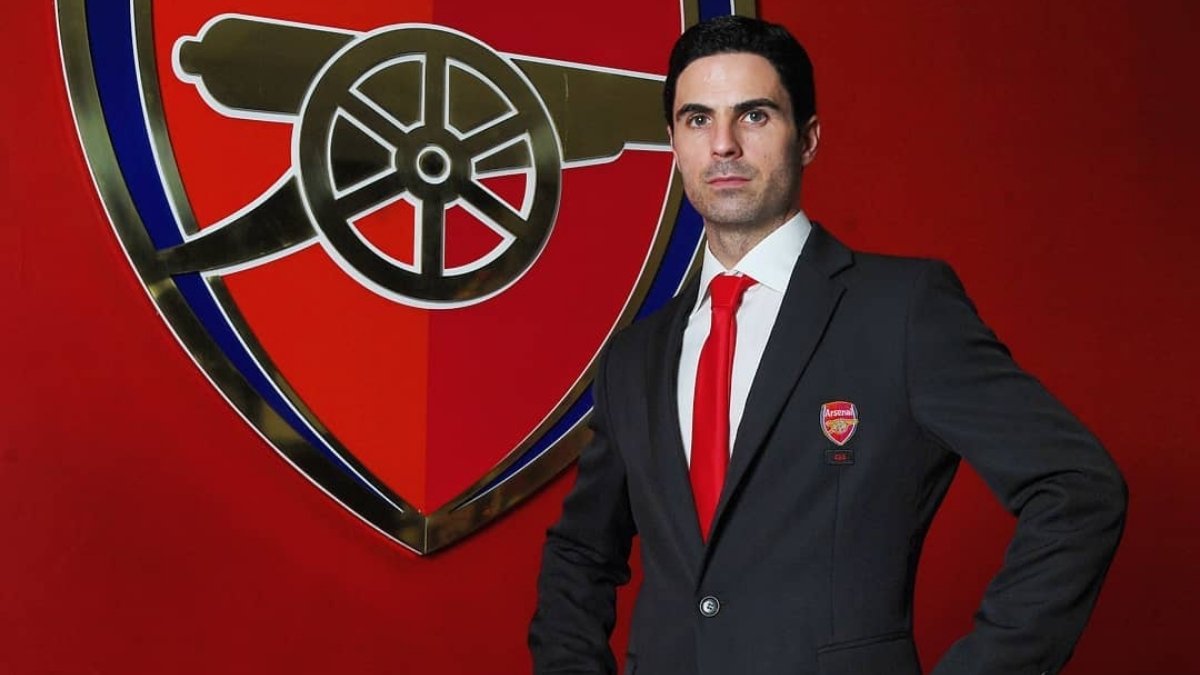 Mikel Arteta's men had endured their worst start to a top-flight campaign since the 1974-75 season but have since put in a string of good results which has put them back into contention for European spots.
Gunners had been quick to lay the blame on a number of factors for Arsenal's poor form, such as injuries, the coronavirus pandemic, a lack of investment from the owners and poor decisions in the transfer market. Mikel Arteta's managerial credentials had also been called into question for a period of time, but the Spaniard has since steadied the ship at the Emirates Stadium. Well at least for now!
Amid Arsenal's mixed fortunes in the Premier League, let's take a look at an in-depth analysis of where things need improvement for the North London outfit this season.
LACK OF TEAM BONDING SESSIONS
Mikel Arteta has admitted to feeling the psychological strain of Arsenal's dire predicament and at one point of the season accepted that, the next few matches would have determined whether the club are dragged into a relegation battle.
"The next seven to eight days are going to be crucial to see where we're going to be heading to in the Premier League," Mikel Arteta said, when asked directly about relegation.
The manager and his players were appeared to be trapped in a bubble of bad results and ever-decreasing confidence, with no way of breaking out to boost morale with a team-bonding session, for example, because of coronavirus restrictions.
That has since changed over the course of the festive period into 2021 and Mikel Arteta alongside the fans and board will be optimistic of keeping the momentum going.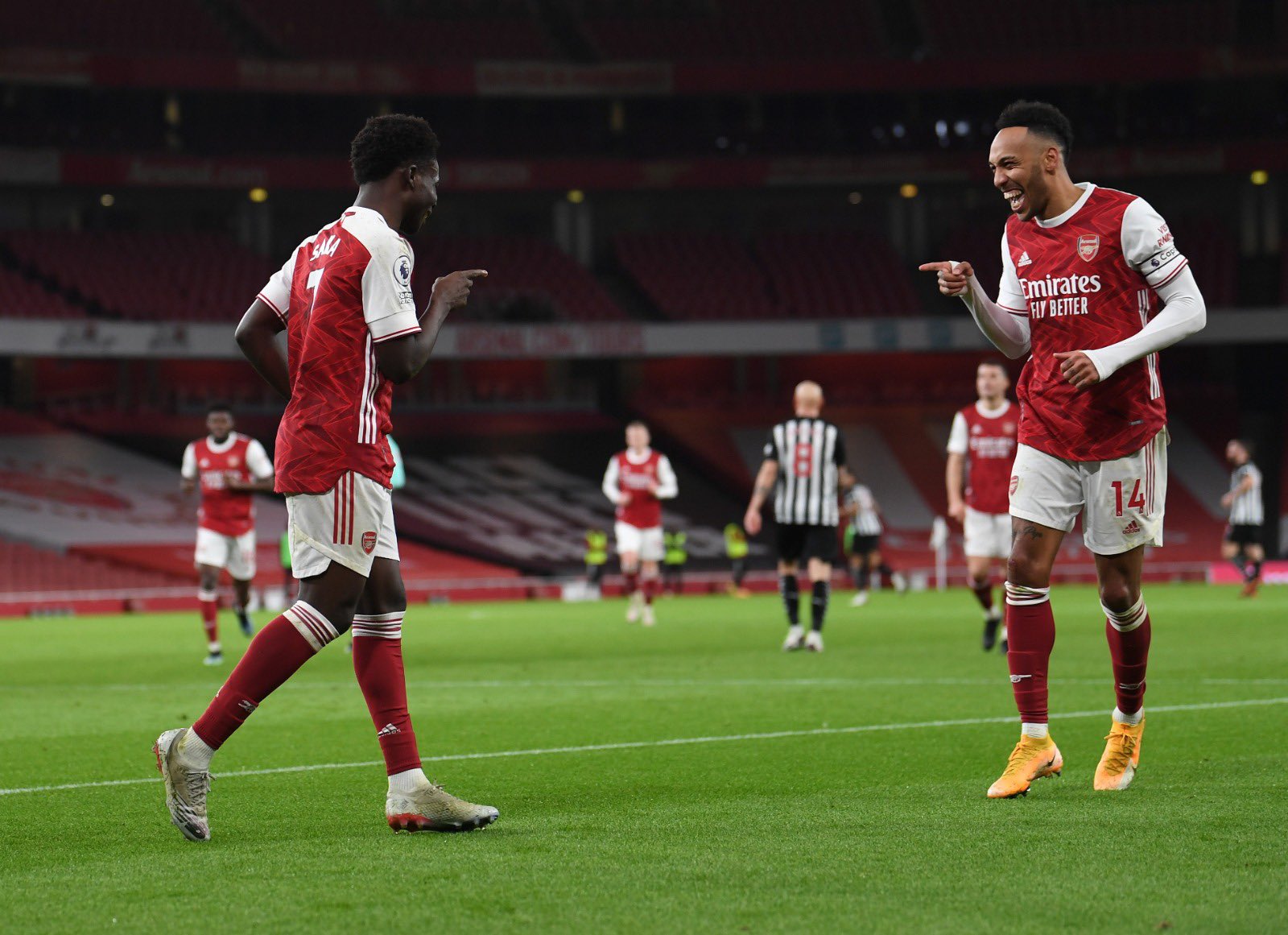 "At the moment, to keep the team together and alive, to be a team rather than a group of players, takes a lot of energy," Mikel Arteta said.
"You have to get them to be positive to each other, to not start blaming any external factors or any individuals when things are not going well. The best thing to do when you are like that is to have the possibility to do things outside our site. Get them together, change the environment, but at the moment we can't do that.
"The players are really putting in a lot of energy and enthusiasm not to lose what we are building. But it takes a lot of energy because when you are losing games, every game is a lot of weight on your shoulders.
"People are suffering, we are hurting and you have to get back, be the leader again and try to push the players. The players respond and are excited again for the game. That's happening but the best medicine is to win against Chelsea."
"We have to stand up and we have to pick up the points," he said. "Let's draw a line and move forward. Whether it's bad luck or these things that are affecting our results, they have to change dramatically."
RECRUITMENT
Two of Arsenal's top players this season, Gabriel Magalhaes and Thomas Partey; both arrived in the summer for reasonable prices. Barring the latter's unfortunate time with injuries, the duo have undoubtedly been excellent coups for the Gunners, which is more than can be said for several more of their recent incomings.
Bringing Willian to the Emirates on a free transfer seemed like a smart move at the time; Premier League proven, plenty of experience with a Champions League side, and the hope that he would add some much-needed creativity to the ranks.
However, the £220k-a-week winger has endured a woeful start to life in red and white, and Willian was widely criticised for his perceived lack of effort despite Mikel Arteta's faith in the attacker.
Willian's fellow winger Nicolas Pepe has not done his £72m price tag justice either. The former Lille man is often demoted to the bench, who has little in the way of goal contributions and picked up an embarrassing red card for headbutting Leeds United's Ezgjan Alioski.
👋 Welcome to The Arsenal, @MatyRyan!

The @Socceroos keeper joins us on loan from @OfficialBHAFC until the end of the season 🤝

— Arsenal (@Arsenal) January 22, 2021
Gunners have been treated to a taste of what Pepe's left foot can do, but the 25-year-old is already being linked with an exit after struggling to adapt to the English game.
Garnering a £20m fee for Emiliano Martinez was a good bit of business on Arsenal's part, but the Gunners replaced him with a goalkeeper who barely cost a tenth of that price, and it shows.
Alex Runarsson's error-strewn performance against Manchester City has Arsenal fans fearing for the remainder of the season if Bernd Leno suffers another serious injury.
You would need more than one pair of hands to count the number of Arsenal players who must be moved on in 2021, too. Mesut Ozil and Sokratis, despite both being loyal servants to the club, take up a huge chunk of the Gunners' wage bill while being frozen out of the team.
Sead Kolasinac, Mohamed Elneny, David Luiz and Shkodran Mustafi are all players whom Arsenal should be looking to offload as well – with the latter who had been linked with a shock move to Barcelona despite his notable mistakes in an Arsenal shirt.
PROBLEMS IN OWNSERSHIP
All traces of Arsene Wenger are gone and there was some talk of sacking Mikel Arteta. Perhaps someone else could wring out better results in the short term. But the idea anything would be solved by this is misguided.
Sacking Mikel Arteta would be like sacking the doomed!
Thirteen years on after Stan Kroenke bought his first small stake, he now owns the place. Every trace of Wenger-ism has gone.
It seems pretty obvious this comes directly from the ownership, from a lack of care, a lack of fine-point attention. The result has been vagueness, endless arrivals and departures.
MIKEL ARTETA
The most successful managers in the world were all rookies once and Mikel Arteta, despite learning from one of the best in Pep Guardiola, is no exception. Fellow club legends Ole Gunnar Solskjaer and Frank Lampard are in control of the reins at Manchester United and Chelsea respectively, but Arteta's managerial rivals were not thrust into such a demanding role as their first-ever job in the dugout.
Having served as Guardiola's lieutenant for three years, Mikel Arteta's appointment at Arsenal initially divided opinion due to his lack of experience in the hotseat.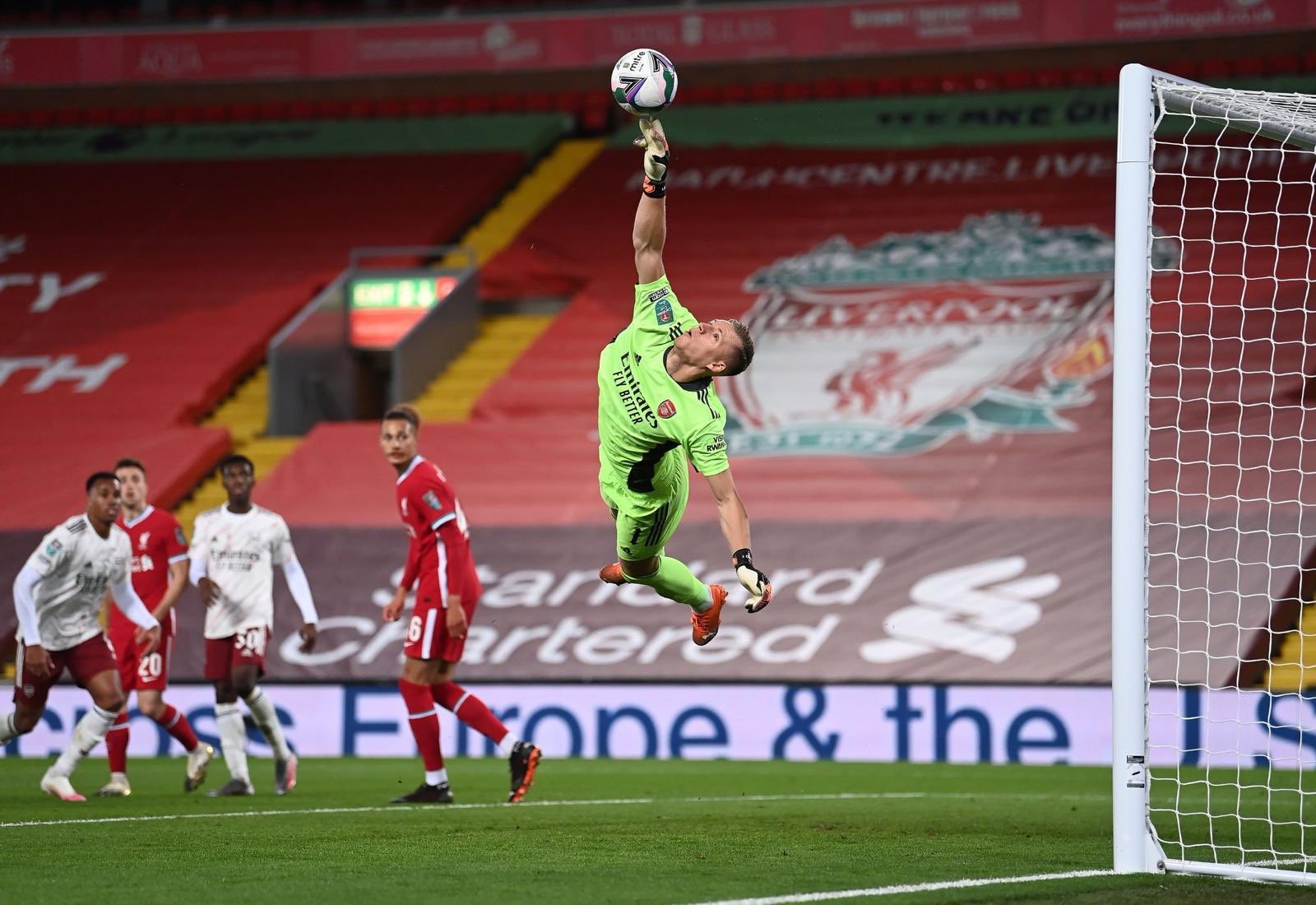 The Spaniard has insisted that he needed time to turn Arsenal's fortunes around, and there have already been plenty of positive signs. Despite their underwhelming start to the campaign, Mikel Arteta has certainly helped shore up Arsenal's historically leaky defence, and after recovering from coronavirus, the 38-year-old has overseen the smart acquisitions of Partey and Gabriel during a heavily disrupted summer of spending.
Freezing Ozil out of the team appeared to have backfired given the Gunners' distinct lack of creativity, and reports of a bust-up with inspirational dressing room figure David Luiz would not have helped the atmosphere at North London.
"Let's draw a line and move forward. Whether it's bad luck or these things that are affecting our results, they have to change dramatically."
However, those inside the sport had urged the Gunners to stick with Mikel Arteta. The Spaniard's mentor Guardiola has claimed that the Gunners would be making a "big mistake" if they were to give Mikel Arteta the boot, and Real Madrid loanee Dani Ceballos has hailed his manager's impact since taking over from Unai Emery.
Technical director Edu had also publicly backed the then under-fire Mikel Arteta, so it seems highly unlikely that the Spaniard's job is under any threat right now, but plenty more questions will be asked if the Gunners' recent upturn in form proves to be just for a short period of time.
THE SACK PROBLEM
Club legend Paul Merson believed his side were in a serious relegation battle with dropping down to the Championship a serious risk.
There had been calls from sections of the supporters to axe Mikel Arteta before it is too late.
However, Merson fears the Arsenal board may not be able to convince any manager of elite calibre to take over the position.
"Arsenal are facing a relegation battle," Merson said on Daily Star. "But it's all very well saying Mikel Arteta's time is up – who could they get to replace him?
"I don't see the world's best managers queuing up to take the job on because they know Arsenal aren't winning the league any time soon.
"I don't know why it's gone so horribly wrong. They beat Manchester United at Old Trafford not so long ago. It just doesn't seem like there's harmony there.
"They give away goals cheaply and their confidence is shot.
"Arteta says they've been unlucky. How? Teams are not scared of them anymore.
"Southampton played them the other week, and I was thinking: 'Who from this Arsenal team would get in the Saints one?' There's not many…
https://twitter.com/FootTheBall/status/1352566760197611520
"I don't know where Arsenal are going. I don't think they will go down. But don't kid yourself. Arsenal are in trouble. Better teams than Arsenal have been relegated before.
"They are in a fight. And I can't see too many of those players rolling their sleeves up."
"Remember when Willian joined because Mikel Arteta said they would win the Champions League in three years?" Merson added
"Arteta probably believed it at the time because they had won the FA Cup and just beaten Chelsea and Manchester City.
"But I watched them against City this week and you KNEW they couldn't win. Even when they scored, you knew there was another gear or two in City.
"If you win the game, you have every chance of winning the trophy. But right from the start they just sat off and barely touched the ball for two minutes.
"At the moment they just don't look like winning football matches.
Since then, the Gunners have had a good run of results but any dip in form again would surely alarm the fan base again.
THE PLAYERS
There have been some individual shining lights in this Arsenal team despite their awful results, with Kieran Tierney and Bukayo Saka in particular being singled out for their performances.
Barring his error-strewn cameo against Southampton, Gabriel has arguably been one of the Premier League's best centre-backs this season, and the Brazilian has quickly become a fan favourite amongst the Arsenal faithful for his assured displays in the Gunners defence.
On the other hand, some of Arsenal's big-hitters are yet to display their true qualities. Pierre-Emerick Aubameyang's contract renewal in the summer received more coverage from the club than his signing did, and the 31-year-old's goalscoring troubles since committing his future to the club are well-documented.
Our captain ❤️

⚡️ @Aubameyang7 pic.twitter.com/whxyoL5hy6

— Arsenal (@Arsenal) January 19, 2021
Arteta's men have also been prone to the odd rush of blood to the head this season, with Gabriel's sending off against Southampton coming after Nicolas Pepe and Granit Xhaka had also seen red for moments of madness against Leeds United and Burnley.
Ozil might not be the answer, but Dominik Szoboszlai could have been, although the Hungary starlet has now penned a deal with RB Leipzig.
With Mesut Ozil's move to Fenerbahce almost a done deal, Mikel Arteta might need more from academy graduate Emile Smith-Rowe who has been a success ever since being drafted into the starting 11 and doesn't look like stopping anytime soon.