After losing Ronaldo in the summer of 2018 to Juventus, Real Madrid faced a stark decline in attack, which they heavily relied on as it papered over the cracks in Madrid's defence .They went from scoring 2.5 goals per game to a measly 1.6 goals per game, this drop in attack meant they could not finish 3rd or higher after CR7's departure and they desperately searched for a successor to the 5 time Ballon D'or winner. Eden Hazard emerged as the heir apparent on paper to Ronaldo's throne in Madrid.
@cristiano https://t.co/88xFtX3Xw4 #CR7Juve pic.twitter.com/nnG0N4074U

— JuventusFC (@juventusfc) July 10, 2018
Eden Hazard earned his dream move from Chelsea to Real Madrid in the summer of 2019.The Belgian winger left the Blues after enjoying his most prolific season in London as he romped to a massive total of 31 goal involvements in 37 league appearances, Real Madrid splurged a 100 million pounds on him to get him to the Santiago Bernabeu, and since then his performances have dropped and his reputation as one of the best attacking players from his generation has arguably been tarnished.
Eden Hazard #onthisday in 2018! 🎯

Our second in a 2-0 win! 🙌 pic.twitter.com/03hwUbMpew

— Chelsea FC (@ChelseaFC) September 1, 2020
 Let's take a look at what has gone so wrong for Eden Hazard at Real Madrid, and why he will be referred to as a failed 'Galactico'.   
WHAT HAS GONE WRONG
Eden Hazard has not got it easy at Real Madrid, he has found it really difficult to find form, fitness and confidence.
 When Hazard arrived at the Bernabeu there were reports that the winger was overweight and was way off his prime physical condition and after suffering an injury in preseason he missed the first 3 games of La Liga in 2019 after his arrival, this was just a sign of things to come. In his first game the Belgian captain looked way off his peak and Madrid could be blamed for rushing him back and this resulted a drop in his numbers, specially his dribble numbers which seemingly had fallen off a cliff as they fell to a meager 2.5 per game from his 4.2 to at his last year at Chelsea. After picking up some form he was injured against PSG in which he was relatively the best player for the Los Merengues, after making his second comeback against Levante at the turn of the year he was injured again where he broke his ankle and was out for the rest of the season. Eden Hazard also contracted the Covid-19 virus while he was rehabilitating, which took a massive strain on his body further delaying his return to full fitness.
After a promising start to the 2020/21 campaign, where the Belgian scored a goal in his first game in La Liga this season, he got injured again which meant that Eden Hazard was bound to miss a lot of game time this season too. But this season Hazard's commitment has been called into question as he seemingly has become overweight again and is struggling with a lot of fitness issues.
Real Madrid paid a 103 million pounds flat, which would rise to a mammoth 150 million pounds if all performance related bonuses are accounted for, to Chelsea for Eden Hazard in the June of 2019.Which was way below his valuation at that time which sat a cool 135 million pounds, and after his most prolific season in England the Belgian winger was arguably a bargain at that price. But what baffles a lot of fans and pundits alike is as to 'why' did the Los Blancos even sign him as Hazard at 28 was in the last year of his contract at Chelsea and he had made it clear that he was not ready to sign a new contract with the Blues and he had his heart set on move to the Santiago Bernabeu. This meant that Real Madrid could have signed an aging Eden Hazard for free in another 6 months but the inconsistent and almost non existent attack of Real Madrid apparently needed a quick change to be a shadow of its former self , forcing their hand and buying Hazard for a discount on paper.
🏟🙌📸 WHAT A WELCOME! Take a look back through the best photos from @hazardeden10's presentation! #WelcomeHazard

— Real Madrid C.F. 🇬🇧🇺🇸 (@realmadriden) June 14, 2019
Eden Hazard signed a 5 year deal at Real Madrid, which roughly costs the Los Blancos a whopping 20 million a year, meaning his weekly wage sits at terrifying 400,000 pounds a week.So the total money Real Madrid will end up spending on Eden Hazard sits at a monstrous 260 million pounds!
Surely the production the Los Blancos have been able to extract from Hazard has not been worth the money and his legacy as one of the best players in the world has come under major scrutiny.
WHO IS TO BLAME
Well you can blame the manager, the president  or the player in Eden Hazard's case, but the blame should collectively fall on all of them. Hazard was a Galactico signing that Florentino Perez had moved away from as he had evolved his transfer strategy to sign young promising players with high resale value the likes of Brahim Diaz and the Brazillian duo of Rodrygo and Vinicius Jr. were signed based on this strategy, which has arguably made the Los Blancos a profit 3 years in row before Hazard's arrival. Zinedine Zidane is also partly to blame as he has always been admirer of Belgian winger and hoped that Hazard could replace the outgoing Ronaldo's output but the two are in reality very different players and expecting Hazard to fill the void left by CR7 was unavoidable.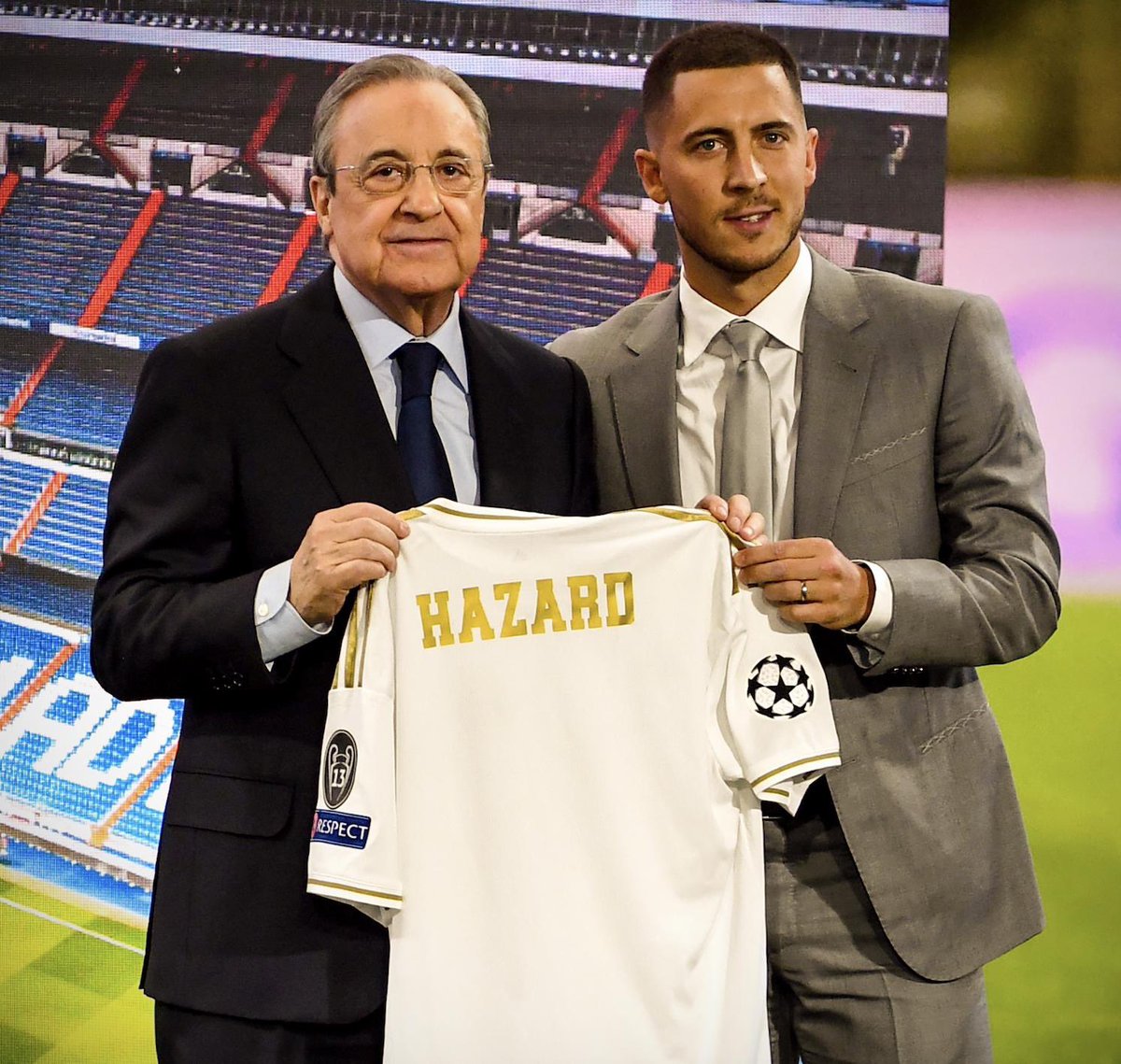 Hazard himself is to blame also though as he has been slightly casual as he has often let himself go and  found himself overweight, a problem he never had at Chelsea and his commitment was never called into question.  
Although we want to give a shout out to Marina Granovskia who was probably smirking with joy after Eden Hazard's departure, this showcases another piece of savvy business by the Chelsea executive. 
COULD IT HAVE BEEN AVOIDED
It could have definitely been avoided as when you scratch beneath Hazard's number at his last season at Chelsea and look at his underlying numbers you realize that the Belgian was already in decline and had massively over performed his 24 goal contributions as he had 31 goal contributions that season. Although some argue that expected goals does not account for genius this is still massive over performance on the already exceptional 24 goal contributions. In his last season at  Chelsea Hazard also showcased a massive drop in his dribble numbers as in 2016/17 he completed about 6.2 dribbles per game which is frankly superhuman to a respectable 4.2 a game the next season. If Real Madrid had looked into these numbers before signing him they  plausibly could have avoided such a massive transfer fee.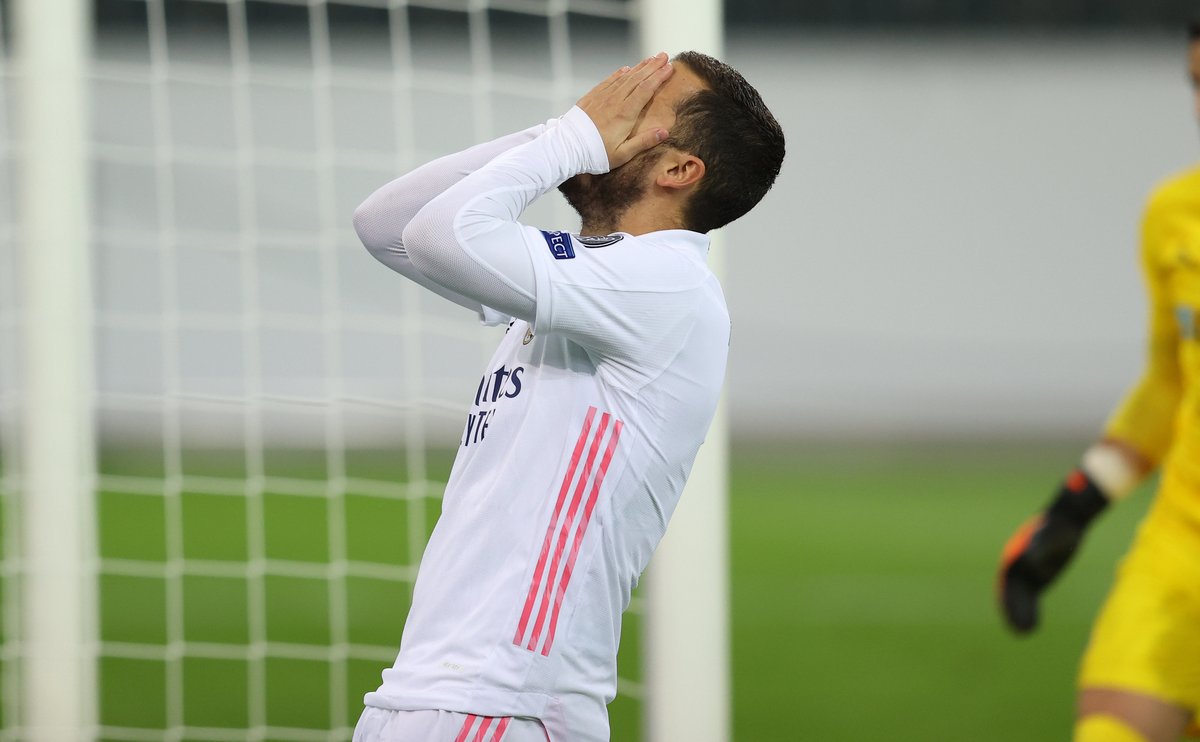 In fact they could have signed Leroy Sane or Harry Kane for less or the same amount and could have expected better results as  both of them equaled Hazard's 0.54 non penalty goal involvements in a game, they would convincingly would have been perceived as better buys.
All we can hope for now is that Eden Hazard finds a bit of form when he returns and can hopefully stay injury free as it would be glorious to see the Belgian winger at his peak for whatever is left of it.