Arsenal defender Hector Bellerin has customized his PS4 controller, giving it a personal touch.
The Gunners Left-back is enjoying some free time before the all big and important North-London derby against heated rivals Tottenham Hotspurs.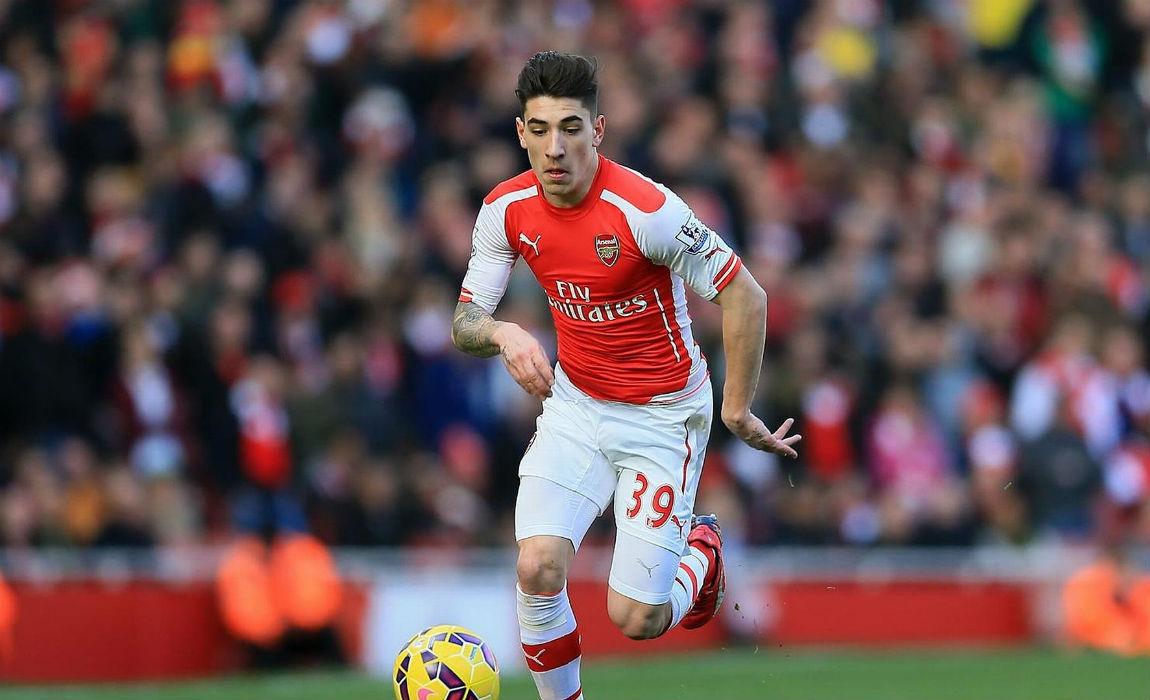 The 21-year-old Spain international showcased his new console on his Snapchat account.
The pic can be seen with Bellerin's favorite game's name and logo – Call Of Duty, a game that the former La Masia wonder-kid admits helps him relax, amid Premier League pressure.
This is how a normal PS4 controller looks like.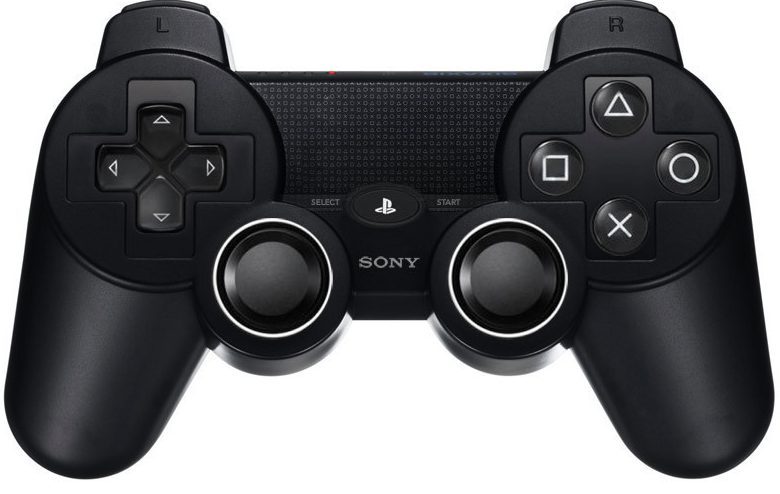 And this how Bellerin's bad-boy looks like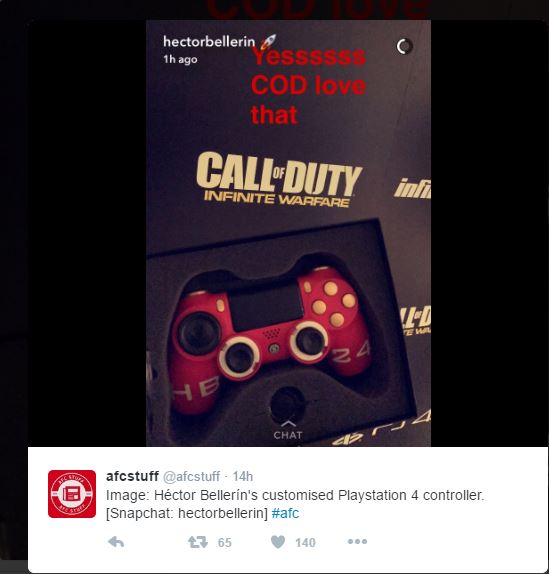 Bellerin has on numerous occasions stated that video games help him relax amid the high physical and mental stress that comes with playing in the Premier League.
Just like any normal 21-year-old the Gunners superstar can not resist video games.
More power to you Hector…