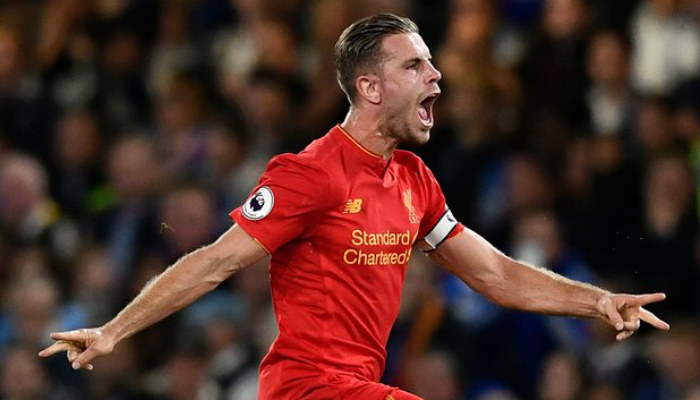 First-half goals from Dejan Lovren and Jordan Henderson helped Liverpool to clinch a 2-1 victory against Chelsea in a high-octane clash at Satmford Bridge on Friday.
Diego Costa pulled one back for Chelsea in the 62nd minute but a rock-solid Liverpool defence managed to hold on to their one goal lead till the final whistle.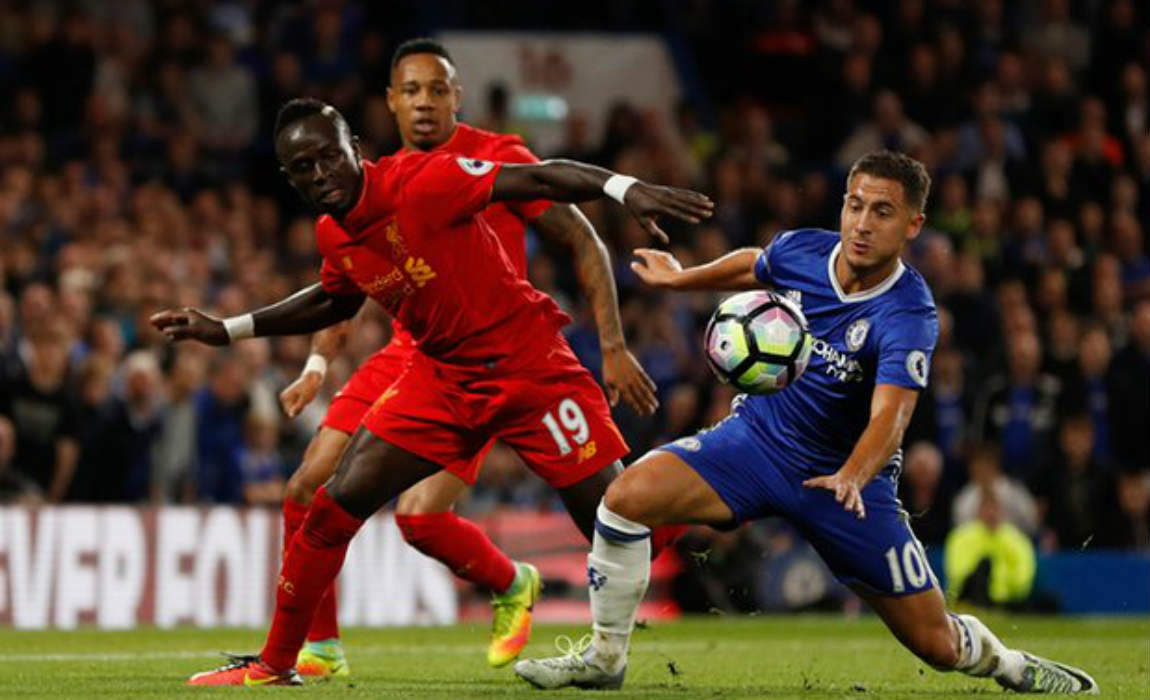 Liverpool clearly had the upper hand in the first half as they pushed more men forward with intent to score an early goal. Coutinho, Lallana and Mane showed early sparks and repeatedly threatened the lack lustre Chelsea defence.
The Reds were unstoppable through the flanks and also managed to open up space in the opposition box, through the middle.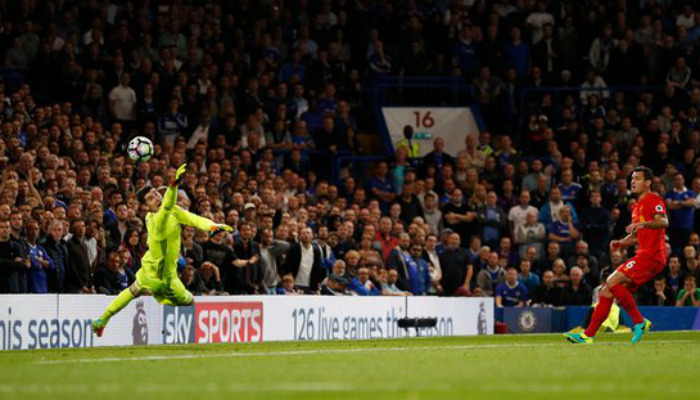 Lovren scored the opener for Liverpool in the 17th minute from a well-placed volley past Thibaut Courtois. Coutinho whipped in a cross to the far side of the box to pick unmarked Loveren, who easily guided a volley into the net from six yards.
Henderson launched a stunning curler from distance and doubled Liverpool's lead in the 36th minute. Cahill tapped the ball off Lallana's foot but Henderson was in perfect place to win the ball before curled an incredible dipping shot into the top corner to beat Thibaut Courtois.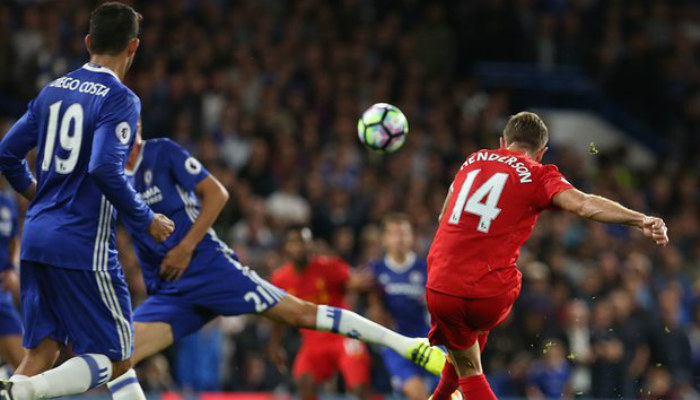 Chelsea came back strong after half-time and looked to threaten on the counter before Diego Costa pulled one back in the 62nd minute. Matic showed great reflexes to make his way past Lallana to the byline before picking Costa, who was in the area with a clear sight on goal. The Spanish striker made no mistake and thumped the ball into the net.
Conte brought in Fabregas and Pedro to breathe in more life into the Chelsea attack.  The Blues rushed more bodies forward and maintained pressure on the Liverpool back-line in the dying minutes of the game. However they failed to sneak in a much needed equaliser and missed the chance to go top of the Premier League table.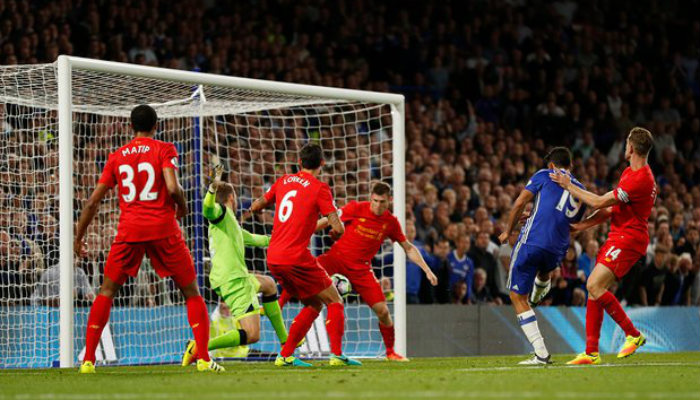 In a post-match interview, Conte said: "The goals we conceded were strange."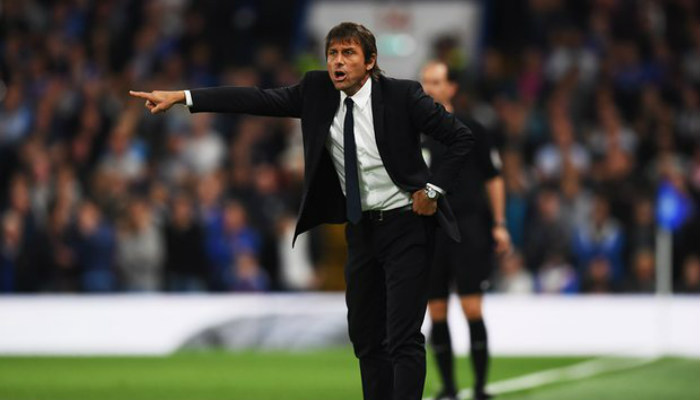 "We have to reflect a lot on this game, because it is important to understand the situation if we don't want to repeat another bad season like last season."
Liverpool managher Jurgen Klopp said: "We played football like hell. It was really nice to watch."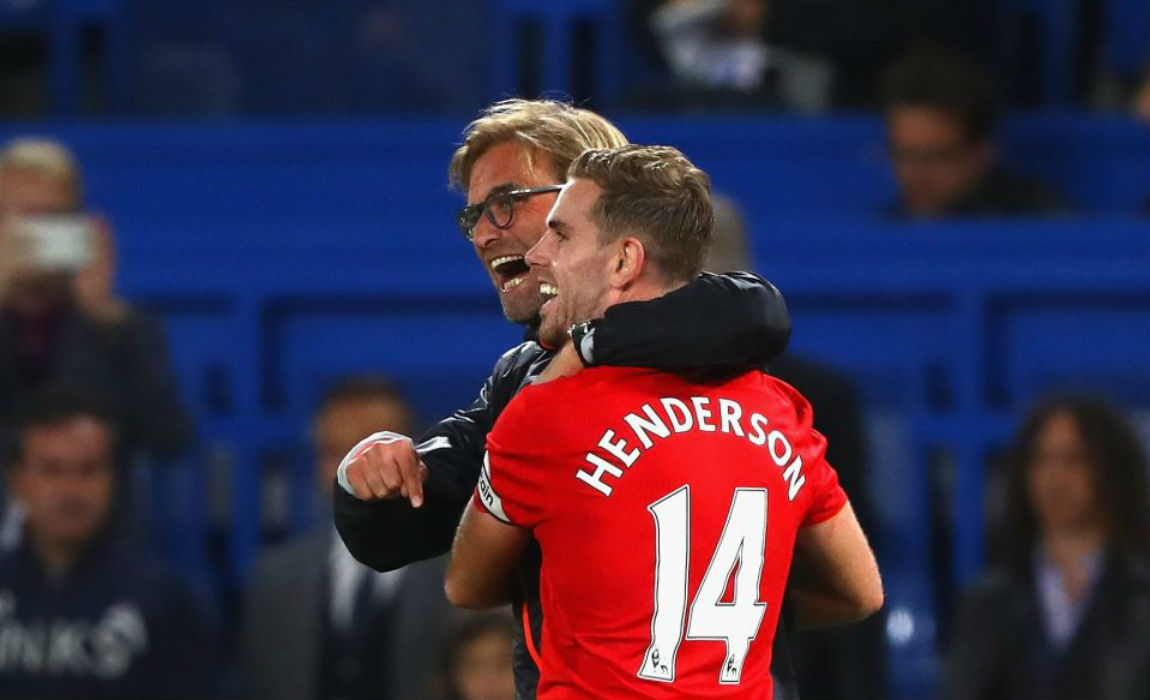 "In the second half it was a bit more difficult. After their goal, we managed it well."