Helsingborgs boss Henrik Larsson was almost caught in a fight after some masked hooligans attacked his son following the teams relegation from Sweden's top flight.
The former Celtic man saw his team fall to two late goals, confirming their relegation from the top tier for the first time in over 23 years.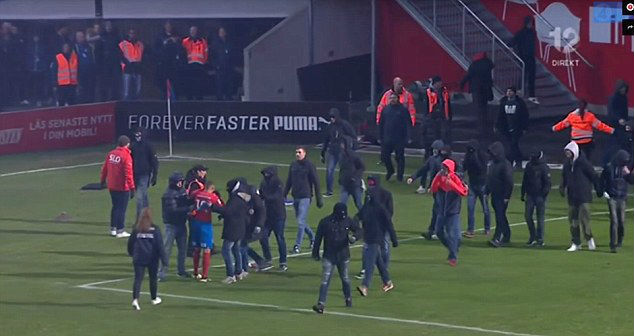 Hooligans were not pleased with the outcome as they turned to Larsson's son Jordon to take out their anger.
Jordon had opened the scoring for Helsingborgs, before Halmstads scored twice to win 2-1.
Henke redo att slåss. #helsinborg #henriklarsson pic.twitter.com/sfXgyekwt9

— MensijaDIF (@AroundEven) November 20, 2016
Jordon had seats and flares thrown at him from the crowd, but the supporters turned more violet after the full-time whistle, when they invaded the pitch and attacked the 19-year-old.
Three men tried to take-off his shirt, while one shoved him.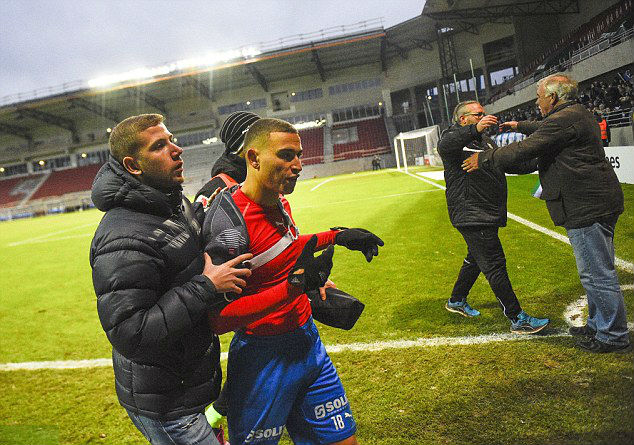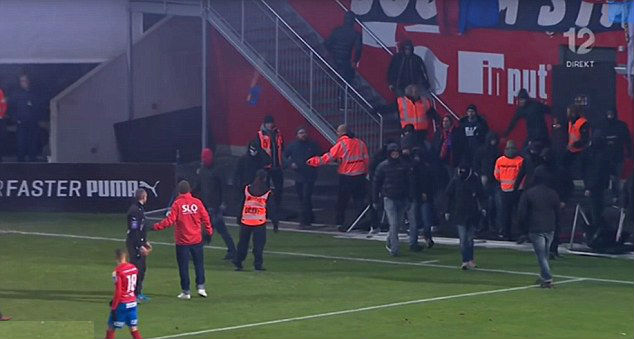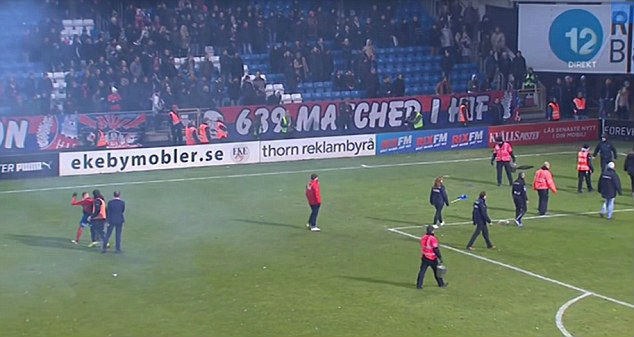 Jordan was then taken away by the teams support staff, while Henrik Larsson was visibly in a fighting stance made his way to the crowd – who were taken away by the stewards.
Outside the Stadium, fans clashed with police and rival fans – wrecking havoc.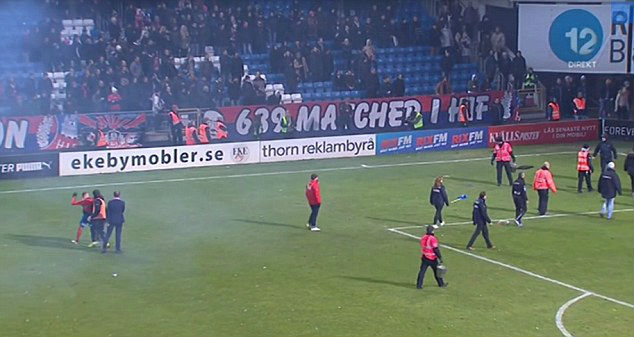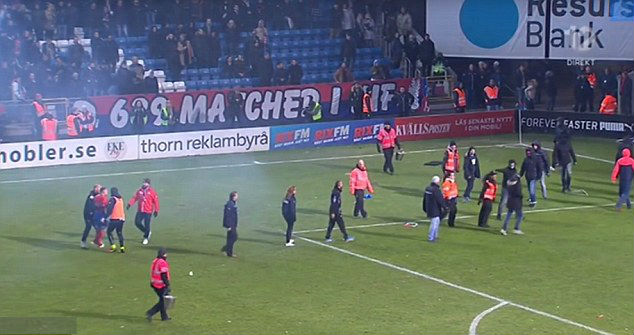 "I understand their frustration," Henrik Larsson told the Swedish press, "That's why I went over there too. It was not the smartest thing for me to do."
"I did not see that they were attacking Jordan, but but if I had I would have gone in there."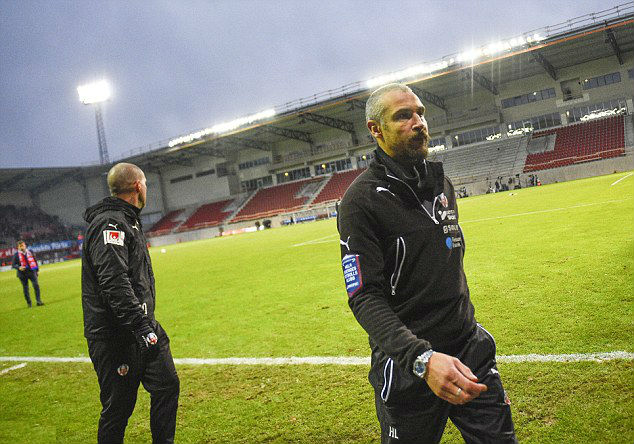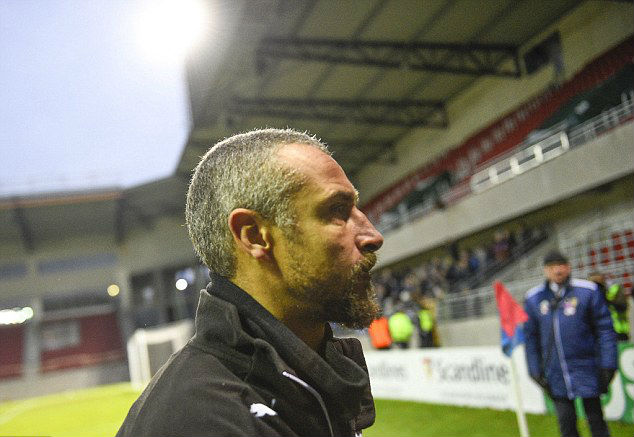 "I live and work here in town. I will look over my shoulder a little more and make sure not to walk alone in town."
"If they (hooligans) come, they come. We have many dogs at home."
Helsingborgs sporting director Mats-Ola Schulze said, "It's terrible. These scenes do not belong here. It's really bad."