Manchester United boss Jose Mourinho wants Arsene Wenger to keep his job at Arsenal.
Mourinho claims to have "sympathy" for the Frenchman who is under tremendous pressure from fans after seeing his team flop this season.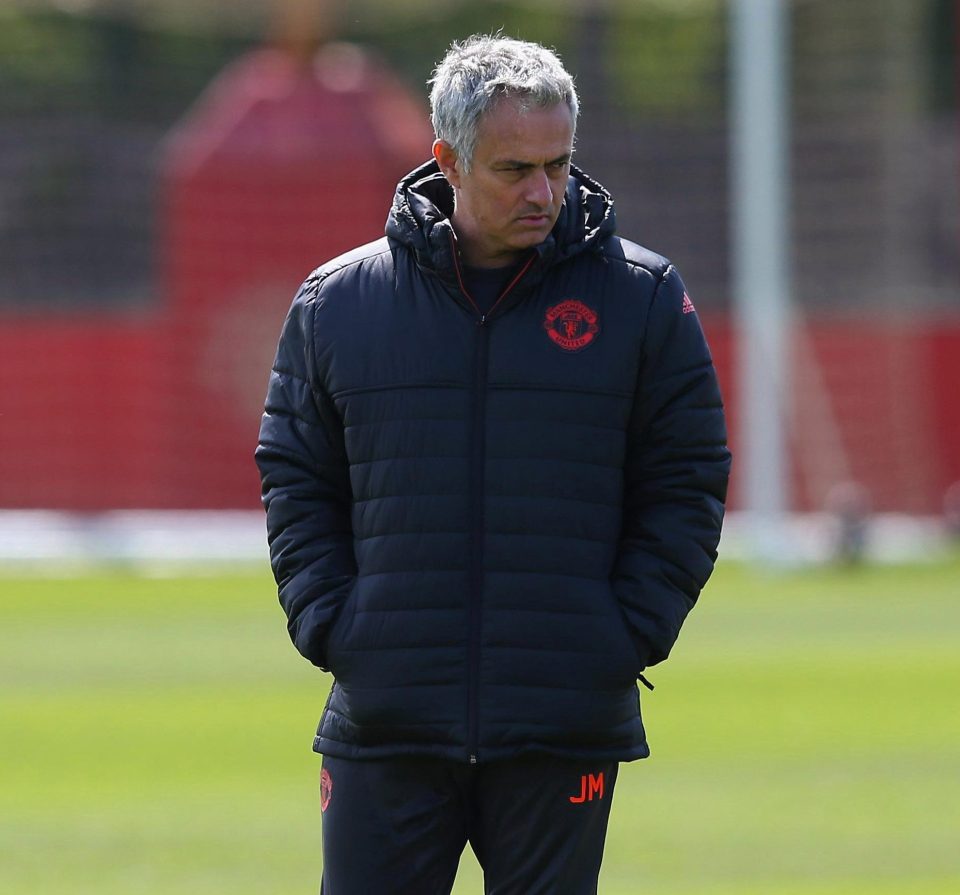 Wenger's Arsenal are set to finish below their fierce rivals Tottenham for the first time.
Even though Jose and Arsene have never seen eye-to-eye, the United boss said that he can relate to Wenger's current situation as he continues to be questioned despite 20-years of great service.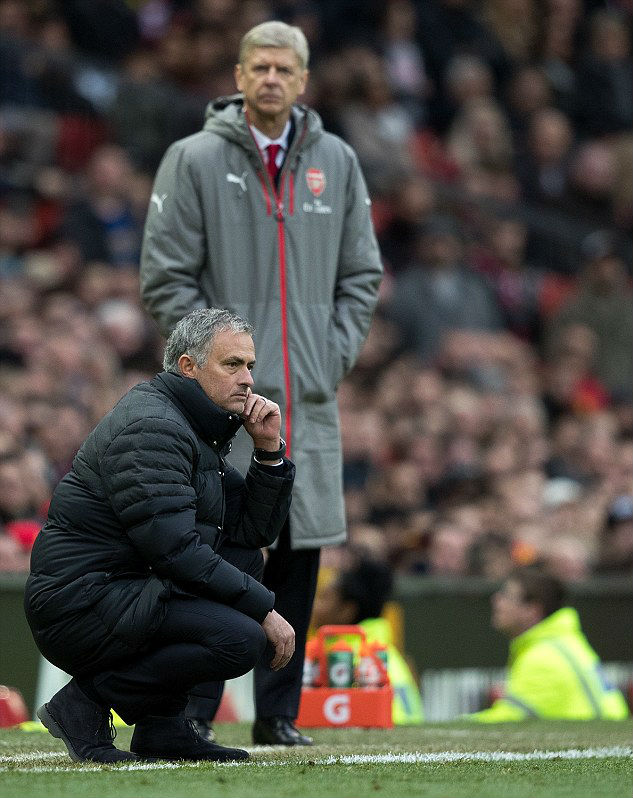 Mourinho added that the great figure deserves respect for all he has achieved during his tenure.
"I feel sympathy for all the other managers because we live through the same pain. Everyone," Mourinho told reporters.
"Football has changed. Now it is a game that makes it impossible for managers to stay in their position for a long time."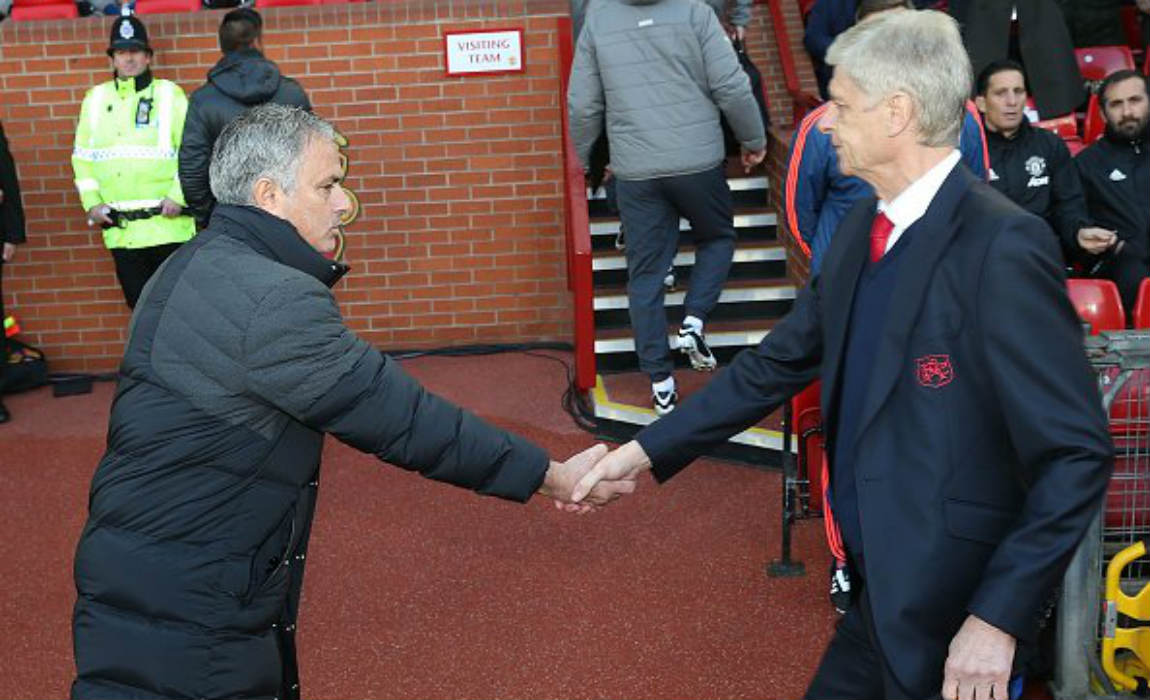 "Football now means if you don't get success then you are gone — so yes, I feel bad for other managers. When you are at one club for 20 years it is impossible to have success every single year. Even Sir Alex will tell you that."
"The truth is that I hope Wenger keeps his job at Arsenal. I really do. I hope that the club trusts him to make things better. I think that Arsene is probably the last example of a manager who brings stability to a club over such a long time."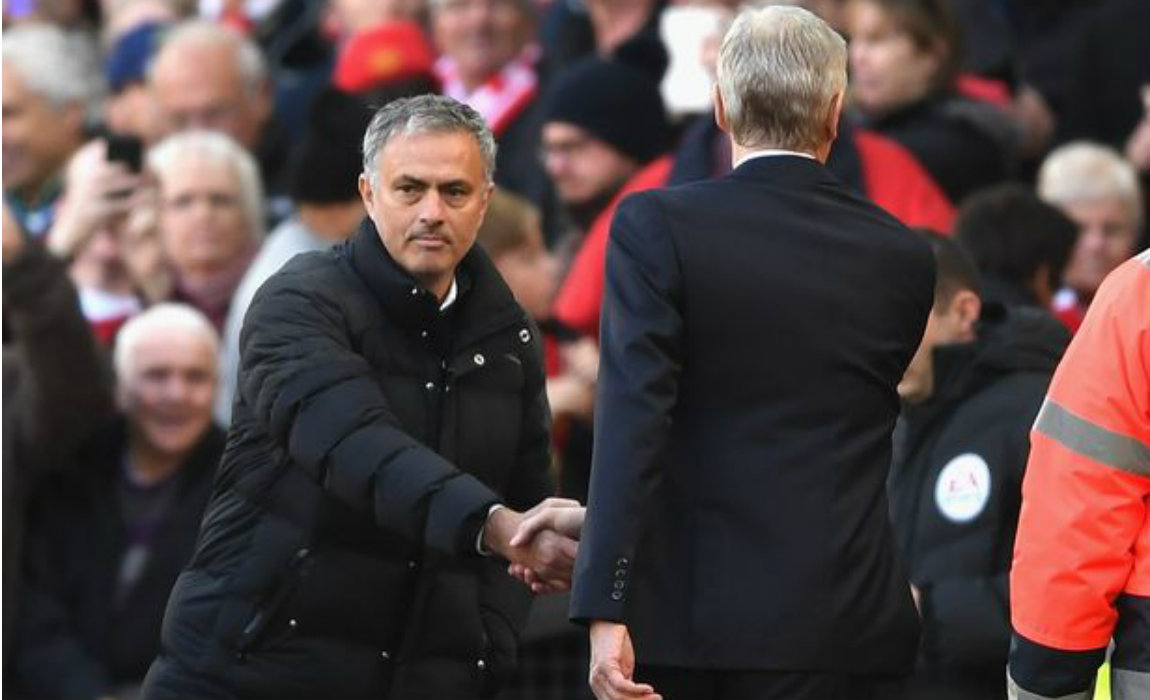 "Sir Alex was the same at United and he was able to leave when he knew it was time to leave. I hope that it is the same with Wenger. Why not?"
And while Wenger faces a tough task to save face, Jose has been given full backing by the Red Devils to continue to build the squad.
Jose has failed to help United mount a title challenge but he already got two trophies in his debut season.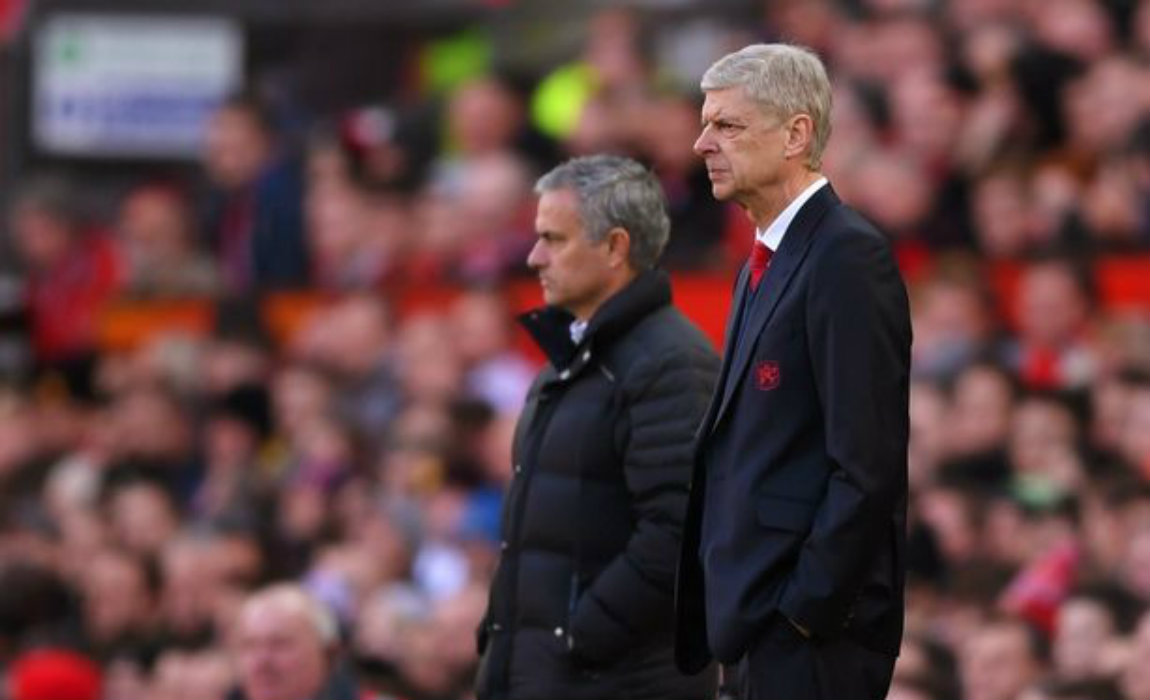 He added: "I don't care what people think about me. I think this has been a good season and it can still be a very good season."
"In terms of my work, I think this has been about rebuilding a team and rebuilding a club. For me, it has been a positive process."
"What people on the outside say is what they will say – and it doesn't matter. It's not important to me because I know the work that we have done this season."