Indonesian goalkeeper Choirul Huda dies following frightful collision with team-mate. Choirul played for Indonesian top flight club Persela Lamongan. He started his career with the same club in year 1999 and played more than 500 games for the club.
Before half-time, Huda collided with team-mate Ramon Rodrigues, Choirul came off his line to challenge as an opponent was charging towards the ball. He was rushed to hospital where he died.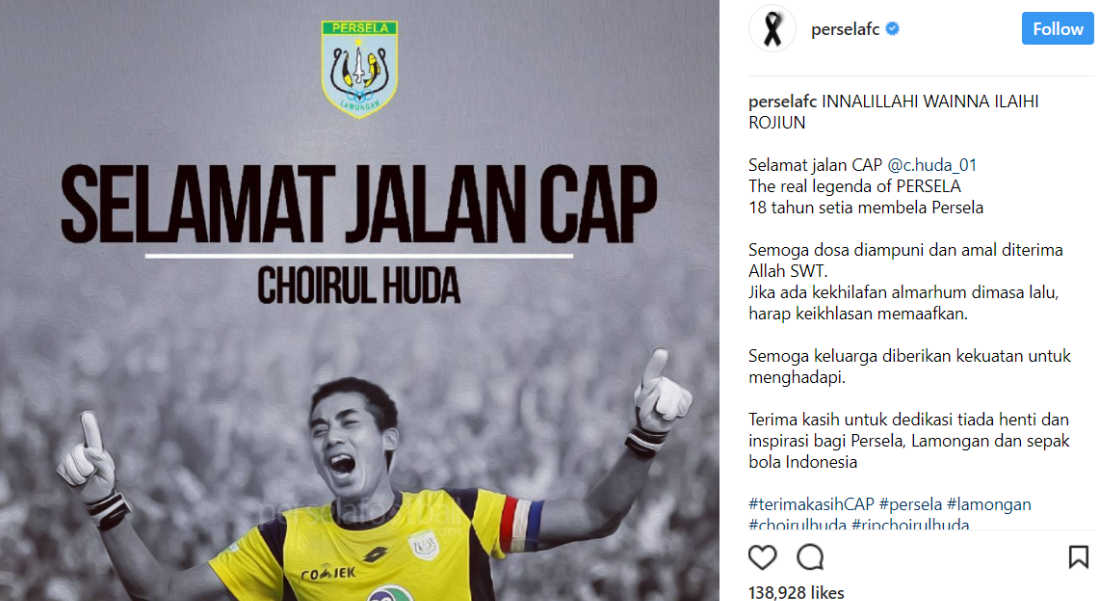 Dr Yudistiro Andri Nugroho, an specialist at the hospital, said that the collision caused Huda to "stop breathing" and suffer "cardiac arrest".
He said "initial analysis" suggested that "impact on the chest and lower jaw" led to the "possibility of chest trauma, head trauma and neck trauma".
Persela posted an Instagram message dedicated to their hero, saying: "Thanks for the endless dedication and inspiration for Persela, Lamongan and Indonesian football."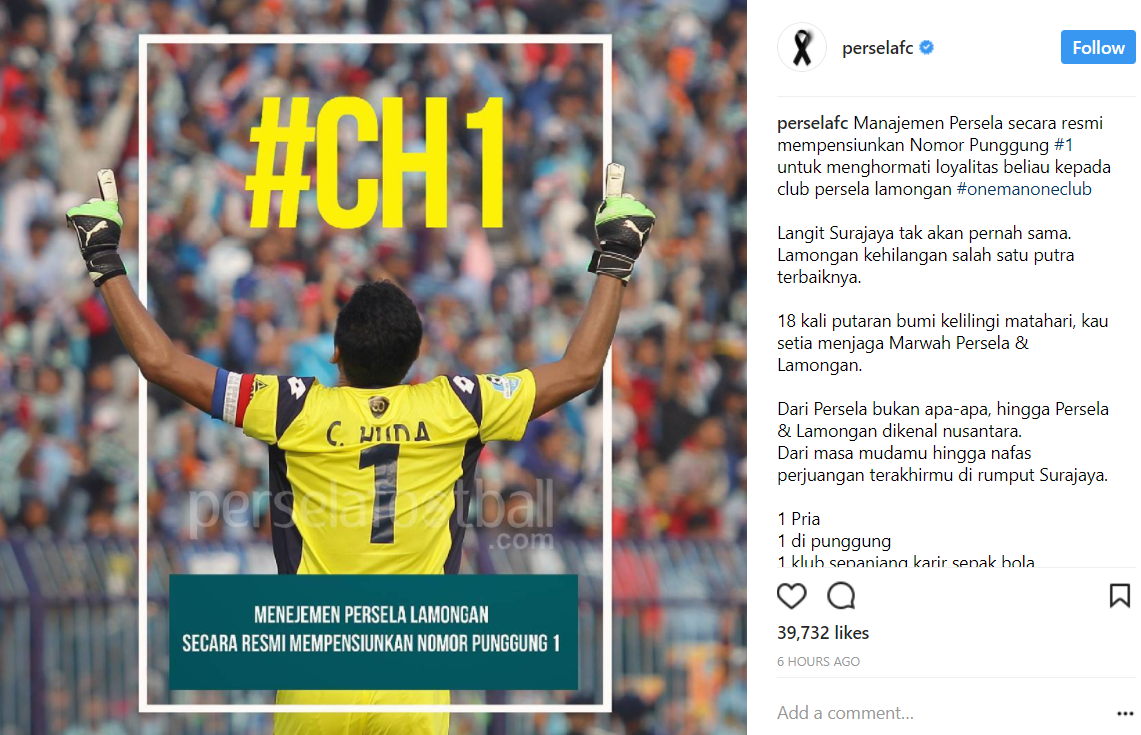 The club added, Huda was "the real legend of Persela", and that thousands of fans had lit candles in his honour.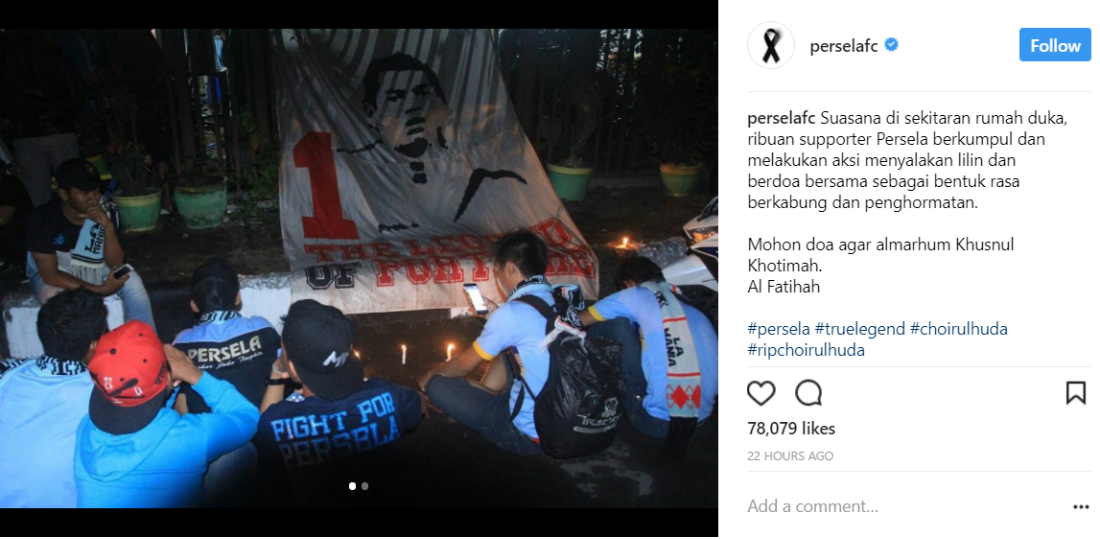 Persela continued the game without their legend and went on to beat Semen Padang 2-0.