It takes a special kind of crisis to have your club's league winning manager and star player leaving in the same summer. Antonio Conte led Inter Milan to its first Scudetto in a decade which was hugely aided by Romelu Lukaku who scored 24 goals and 11 assists to win 'MVP' of Serie A.
However, their preparation for that title defence have taken a huge dent as Conte left in May over disagreements with the club's future while Lukaku is poised to be announced as a Chelsea player once again.
https://twitter.com/FootTheBall/status/1424024496332181507?s=20
There might be further trouble with reports in Italy suggesting that "every player is for sale" for the right offer. This comes as no surprise given how mired in financial trouble the club's owners are which has led to them taking drastic measures. All of it is a far cry from the heady days of 2019-20.
PANDEMIC WORSENED ECONOMIC CONDITION
With Suning Holdings Group acquiring Inter Milan in 2016, Steven Zhang became chairman in late October 2018. The club had spent €600m under the new owners over the years, including some of the key players of their title-winning team. Romelu Lukaku, Ashley Young, Achraf Hakimi, Nicolo Barella, Stefano Sensi, Christian Eriksen and Alexis Sanchez were the big names who arrived after the hiring of Conte in 2019.
Antonio Conte ran over to celebrate with his Inter players after Darmian's crucial goal 😅 pic.twitter.com/e8Ye3NEgAS

— ESPN FC (@ESPNFC) April 11, 2021
That kind of starpower yielded one runners-up finish, one Europa League final run and of course the league title last season. However, a major jolt to the owners came in the form of the coronavirus pandemic. Their finances dried up considerably as the company was forced to close its non-retail business this year.
Inter Milan's owners Suning liquidate their Chinese SuperLeague club Jiangsu FC with immediate effect. Manchester United are owed nearly £47 million in transfer fees from other clubs, a substantial amount of which is in relation to Romelu Lukaku's transfer to Inter. #MUFC pic.twitter.com/aBjB5aTLgX

— Price Of Football (@KieranMaguire) February 28, 2021
Suning were even forced to sell off their stake in their Chinese club Jiangsu Suning, months removed from their Championship win (the Chinese government played a role in this more on which later). The club recorded losses of €102.4m in 2019-20 which led to them having to sign up with the ill-fated European Super League project that would have guaranteed a swift injection of money.
Oaktree Capital Will Buy Out LionRock To Become Inter Minority Shareholders & Suning Have Three Years To Repay Loan, British Media Reveal https://t.co/T3ShTI9F07 #FCIM #InterMilan #ForzaInter pic.twitter.com/1KRmBpEm24

— SempreInter.com (@SempreIntercom) May 23, 2021
After that fell through due to sustained pressure from fans, Zhang and the club were forced to take a loan of €275m from investment firm Oaktree Capital which has to be repaid within three years plus interest. If the ownership is unable to do that, then majority control of the Nerazzurri will pass to Oaktree. Needless to say, in this situation, Inter have been forced to sell some of their best players.
Very kind of Barça & Messi to distract everyone's attention from the shambles that is Inter Milan. Won Serie A two months ago, spent wildly beyond their means and now face a title defence without Conte, Hakimi, Lukaku and Lautaro. Staggering decline. pic.twitter.com/qPouoWRABn

— Alex Brotherton (@alex_brotherton) August 8, 2021
Hakimi was sold for €60m + €11m (add-ons) while Lukaku's sale is expected to bring in €115m into the club's coffers. Furthermore, there has been heavy speculation surrounding the future of Lautaro Martinez, Nicolo Barella and others. It remains to be seen how competitive they can be in their title defence but it is clear that much deeper issues persist which will trouble them for sometime.
CHINESE CRACKDOWN ON OWNERS
Since last year, the Chinese government has significantly tightened oversight on how its companies are owning clubs abroad. There has been pressure to withdraw a lot of the money invested in foreign teams and finance football back in China. This has become apparent after the government realized that they are not getting the mutual benefits associated in investing across European teams.
Inter Milan owners Suning Group have called time on CSL champions Jiangsu FC, throwing Chinese football into disarray: https://t.co/b4Czg53sra pic.twitter.com/7Nn0sDZ1MK

— ESPN FC (@ESPNFC) February 28, 2021
The president Xi Jinping has been clear in wanting to focus on the domestic market and only splash money elsewhere if it brings some sort of sizable returns to the country. In 2017, there were 20 Chinese-owned clubs in Europe which has been reduced to 10 with the most well-known being in England and of course, Inter.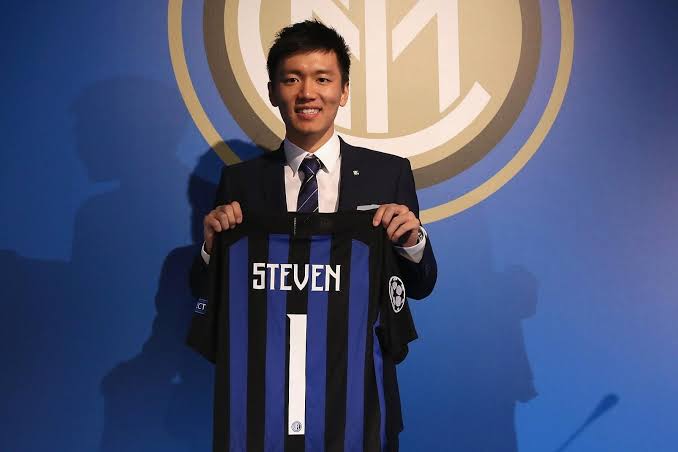 Will the pressure finally tell on Suning and force their hand? It is certainly a possibility, especially given how cash-strapped they are as a company itself. Additionally, the burden to repay the loan will also cause headaches and with the collapse of the ESL, there does not seem to be an alternative route of raising money for the club other than selling players.
BLEAK FUTURE
Conte's departure was a real surprise as there had been no ill-feeling from either side that it was coming. However, the Italian was clearly dissatisfied with where the club was heading, explaining how he was made aware that the squad will not be strengthened to his liking. It is well-known why this had to be the case with Suning's dwindling finances proving an irrevocable fork in the road.
🚨 | ANNOUNCEMENT

Simone Inzaghi is the new Inter head coach ⚫🔵

🔗 https://t.co/rAfw8ibA6f#WelcomeSimone #IMInter pic.twitter.com/fkGOOPCdyY

— Inter 🏆🇮🇹 (@Inter_en) June 3, 2021
Inter's only major signing so far has been that of free agent Hakan Calhanoglu who joined from arch-rivals AC Milan. They have appointed former Lazio manager Simone Inzaghi to lead the club in its post-Conte era but confidence around the fanbase has been low. The ultras protested the sale of Lukaku and the anger will only increase if more departures are announced.
OFFICIAL: Hakan Calhanoglu joins Inter as a free agent after failing to agree on a contract with AC Milan 🔄🇹🇷

He becomes the 8th player to make a move directly from Milan to Inter. pic.twitter.com/R3YjzJhnwr

— Italian Football TV (@IFTVofficial) June 22, 2021
Suning had tried to sell the club once, with BC Partners of London said to be an interested party. That proposed deal fell through after differences arose regarding the sale value of the Nerazzurri. The current owners' €1bn valuation was way more than the €750m projected by BC Partners.
Inter open their league campaign hosting Genoa and they have the Champions League to deal with as well, but the major concern will be surrounding their off-field activities at least for the near future.