Lionel Messi was featured in a poster by the Wafa Media Foundation, the picture of Barcelona legend was used in a poster by the ISIS in an attempt to spread fear among people ahead of next year's World Cup in Russia.
The terror group designed this poster as a propaganda to threat players and supporters, where footballing legend Lionel Messi appeared crying blood behind the bars.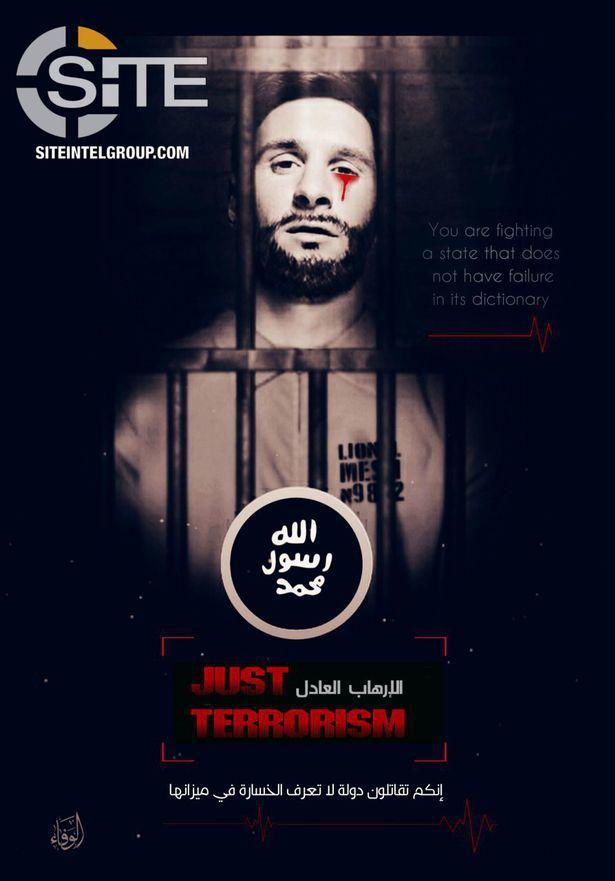 The poster also includes Lionel Messi's name printed on the chest along with some words, which say: 'Just Terrorism'
'You are fighting a state that does not have failure in it's dictionary'
This is the second threat in a week directly pointed towards the British football fans, who are going to travel to Russia to watch the biggest footballing event on the planet next year.
Another picture was posted last week showing the World Cup symbol next to a Jihadi holding a rifle with the text 'Wait for Us'.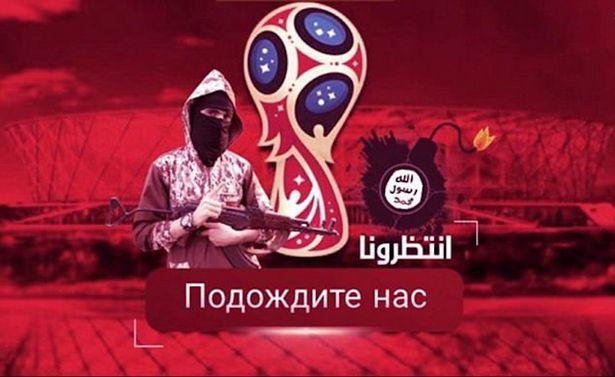 The addition of the World Cup finals symbol clearly states ISIS are going to bring mayhem to the tournament.
The 2018 FIFA World Cup will be played across 11 cities in Russia from 14 June to 15 July, the final is set to be played at the Luzhniki Stadium in the heart of the country, Moscow.
Targeting the final of the FIFA World Cup 2018, ISIS posted another image where an ISIS member is looking over Moscow's Luzhniki Stadium, with a quote which reads: "O enemies of Allah in Russia, I swear that the fire of the mujahideen will burn them, just wait".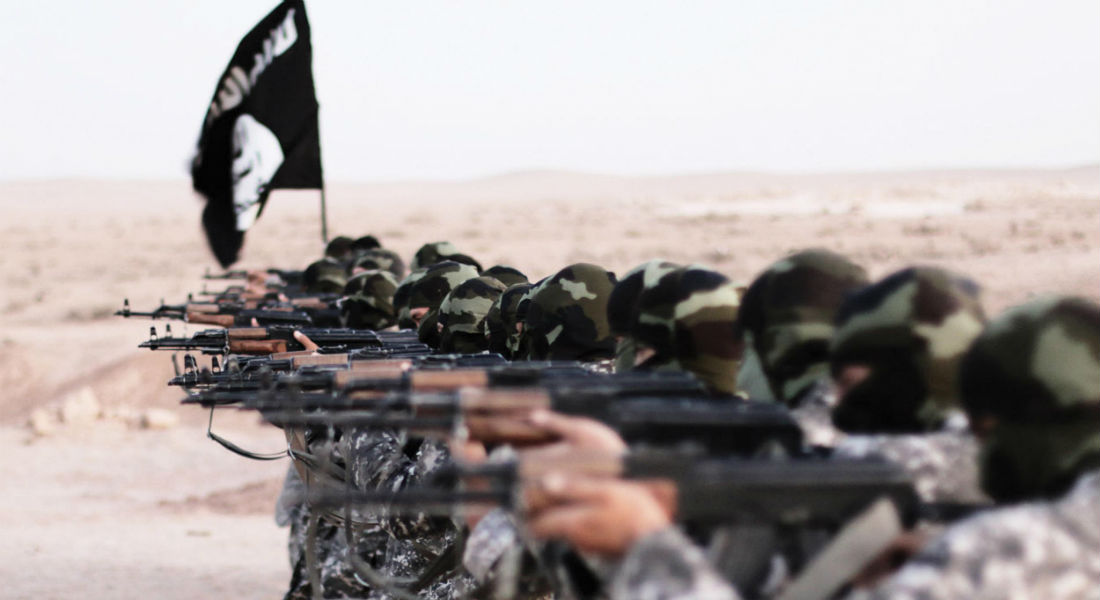 14 people were killed In April, when a bomb blasted in an underground train in St Petersburg.
Russia replied the sick terrorists by a relentless bombing campaign against their comrades ordered by Kremlin in Syria last year — which was the turning point in the war.
Muslim Rebels in Chechnya have turned their ideologies and have been behind a series of numerous deadly attacks.
Millions of fans all around the world are going to fly to Russia along with thousands of English supporters for the biggest tournament on the planet, the month-long tournament is going to kick off on 14 June.