It is the way you chant the name of your favourite club. It is disappointing when a bunch of wannabe Manchester United supporters say, "I Support Man U. Which club do you support?"
Red Devils have close to 350 million supporters. However, there is a line drawn between a "true United Fan" and a "United Fan".
Well, for all of you who don't know, it must be told that calling Manchester United "Man U" is an insult to the club. But, why is Man U offensive?
Why is "Man U" offensive?
Though we must agree that no United fan in their right mind would use 'Man U' as an insulting disrespectful term, it needs to be understood the history related to this term and why it need not be called so.
Another history lesson?- Here's why Manchester United's stadium is called "Old Trafford"
Tribalism in football can be ugly, with a minority of rival supporters sometimes turning to tragedy to 'get one over' the opposition.
The majority don't support a club anymore- Here's digging into an odd trend in football!
Unfortunately, the Hillsborough, Heysel and Munich disasters, to name a few are typically brought up a few times.
Show your support to Manchester United
Be one of those true Red Devils by getting a hold onto their rich kit
click here

For Duncan Edwards today United. 63 years ago today Manchester United's greatest ever player passed away from injuries sustained in the Munich air crash. RIP #DuncanEdwards #BusbyBabes #MUFC #FlowersOfManchester pic.twitter.com/reKdXG4RdS

— Benjamin Brazil (@bennymufc) February 21, 2021
The Munich disaster is not all about Manchester United as it affected several people in the footballing community, families and members of the general public. A term that serves to insult all those people is just not right, and it is up to the fans to help let everyone know exactly what it means.
None of the TV presenters or football pundits ever use this term. So why is it bad to call Manchester United by that slur? Here's why it's bad.
The history of Manchester United being called "Man U" goes all way back to the time of the Busby Babes. After the Munich disaster, the name 'Man U' was disgustingly used by Leeds and Liverpool fans to insult Manchester United FC.
What's the chant?
The insulting nature of the term originated with some chants used by the supporters of opposing clubs. While insulting chants are everywhere in soccer, some go too far.
The term was used in several chants that referred to the Munich Air Disaster of 1958 in which 23 people died, including eight United players.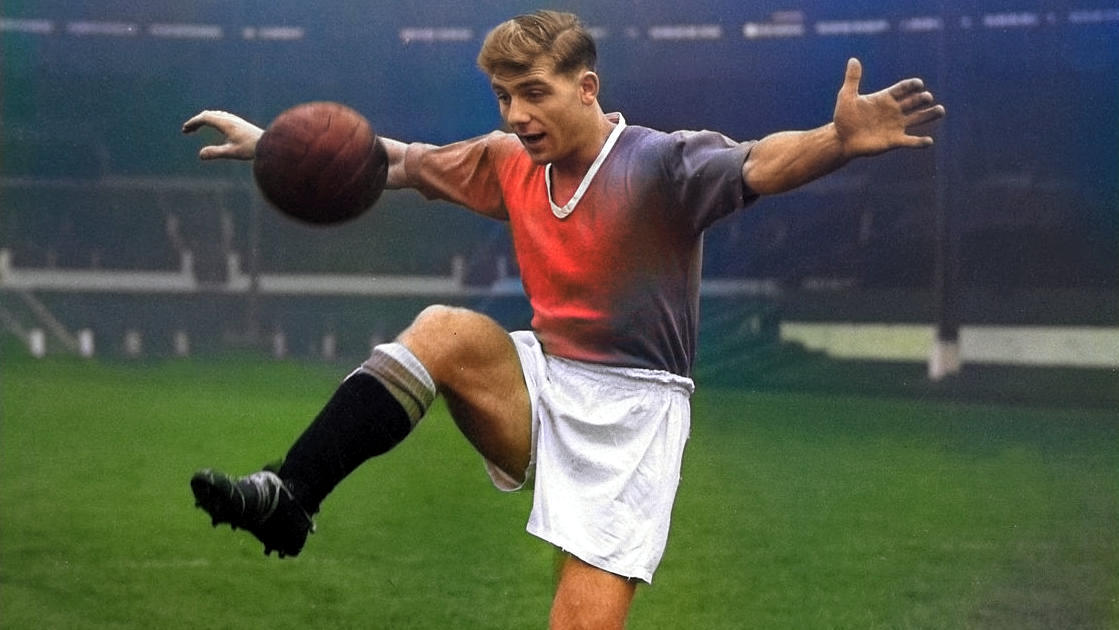 The song went like this:
Man U, Man U, went on a plane; Man U, Man U, never came back again.
And "Man U Never Intended Coming Home".
On combining the first letter of latter chant, we can clearly see, it comes out to be "MUNICH".
Since then the term has become derogatory to the club and synonymous with insults aimed at United fans after the tragedy. While rival fans will always be rivals, neutrals, including media companies, should recognize the history associated with the term.
Where did "Man U" come from?
The term 'Man U', considered objectionable by many supporters today, was created controversially by newspapers at least sixty years ago, as an easily printed abbreviation for Manchester United. Used initially almost exclusively for fixtures, results and league tables, it only later became part of grassroots speech a little later.
The term 'Man U' first came into existence with insult from West Brom fans who chanted this about a great United Legend, Duncan Edwards (one of the Busby Babes) as they said, "Duncan Edwards is manure, rotting in his grave, man you are manure—rotting in your grave."
#OTD 1958.

On the anniversary of the death of #DuncanEdwards we remember an outstanding talent who loved the game and still had so much to give. #MUFC #MUFC_FAMILY #RIPDuncan #BusbyBabes pic.twitter.com/fzafEigOVq

— DuncanEdwardsTribute (@DuncanEdwardsTr) February 21, 2021
Sir Bobby Charlton had said that Duncan Edwards was the best player he's ever seen, the only one who 'made me feel inferior', thus endorsing Edwards' status as one of the all-time greats.
Secondly, it was the turn of rivals Liverpool and Leeds United fans, who made fun of the Busby Babes that crashed while they were coming home from Munich and eight amongst them died in the Munich Air Crash.
And this is why 'Man U' is an inappropriate shorthand for Manchester United, as it was never their fans who gave them that name.
So, if you are a true United and football fan, respect the history, respect the tradition, respect the club, respect United and respect the sport.