Routine knee surgery turned into a nightmarish and life-altering experience for French football player Jean-Pierre Adams after he suffered from a bronchospasm due to medical negligence which resulted in his brain being starved of the adequate oxygen supply.
Almost four decades ago, Adams checked into a hospital in Lyon for what was thought of as a 'routine' knee surgery to repair a tendon in his knee – an operation that would have left him out of action for a few months.
Former France and PSG defender Jean-Pierre Adams has died at the age of 73, after being in a coma for the past 39 years.

In 1982, Adams was administered a near-fatal dose of anaesthetic ahead of a routine knee operation and never regained consciousness.

RIP 🙏 pic.twitter.com/ss5E4oRfGh

— ESPN FC (@ESPNFC) September 6, 2021
But what followed hadn't been imagined by anybody – either player or spectator – as the French international slipped into a coma from which he never came back. The French defender was revered as the Raphael Varane of his era, although he never played in the Premier League.

As tributes and homage pour in for the French defender in the aftermath of his demise in Southern France, FootTheBall looks at the legacy of the 73-year old West Africa-born French legend.
KNEE SURGERY THAT WENT AWRY AND LEFT ADAMS IN A COMA
On March 17, 1982, just a week after his 35th birthday, Jean-Pierre Adams was scheduled to undergo a knee surgery at the Edouard Herriot Hospital in Lyon, but a mistake by the anaesthetist left him in a lifelong coma.
He was erroneously administered the wrong dose of anaesthesia by the anaesthetist who was handling 8 patients simultaneously after the hospital went on strike and there were not enough personnel to run the daily goings-on of the establishment.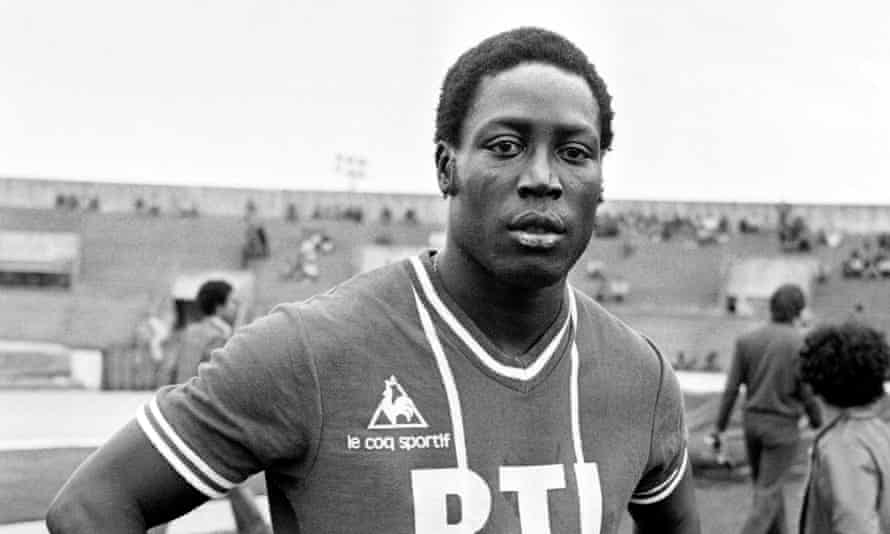 "The female anesthetist was looking after eight patients, one after the other, like an assembly line," said Bernadette, Adam's wife who cared for him ever since that mishap occurred in 1982.
"Jean-Pierre was supervised by a trainee, who was repeating a year, who later admitted in court: 'I was not up to the task I was entrusted with".
"Given it was not a vital operation, that the hospital was on strike, they were missing doctors and this woman was looking after eight patients, in two different rooms, someone should have called me to say they were going to delay the operation" she concluded.
ADAMS CARED FOR BY SPOUSE UNTIL THE VERY END
The veteran French defender was a vital cog at Paris Saint-Germain when he played for the French club in the first decade of its existence in football and former one half of the famous 'Black Guard' duo for the France national football team alongside teammate and friend Marius Tresor.
Adams appeared for France 22 times in his professional football career, making his last appearance for Les Bleus in 1976. Bernadette and her sons kept their vigil at his bedside until he breathed his last.
She was against the idea of euthanasia as she couldn't bring herself to stop feeding him even though he was in a vegetative state for almost 4 decades.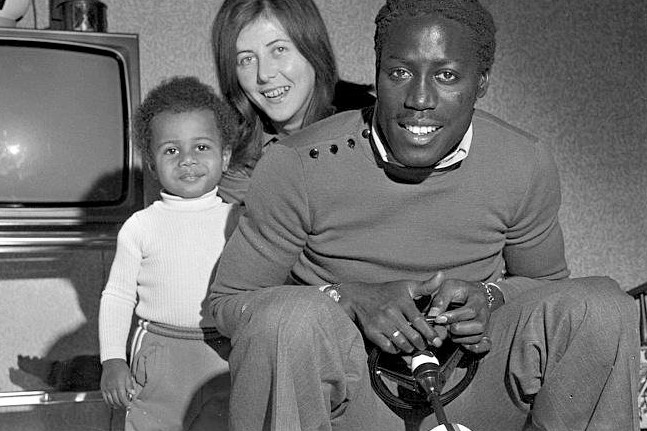 Adams could still see, hear, breathe, eat and cough although he wasn't able to express himself entirely to his family members.
"People on Facebook say he should be unplugged… But he is not plugged! I just don't have the courage to stop giving him food and water" Bernadette divulged to the media when asked about ending Adams' misery through euthanasia.
"He has a normal routine. He wakes up at 7, eats… He may be in a vegetative state, but he can hear and sit in a wheelchair" she said about her husband's daily regimen.
But her view is not shared by Adams' former defensive partner Tresor who never found the requisite courage to visit Adamas after he fell into coma in 1982. Tresor maintains that such an existence would be a burden on the person who experiences such trials and tribulations.
"Even if Jean-Pierre woke up, he would not recognise anybody. So is it worth living like this? If a similar thing happened to me, I told my wife not to keep me here" Tresor said.