If anyone had claimed at the beginning of the 2020-21 season that Jesse Lingard would be playing for the England national team at the Euros in June and July 2021, the majority of the footballing fraternity would have dismissed the claims as being from someone not possessing a sane mind and sound intellect.
Lingard's move to West Ham at the outset of the current season looked like an attempt on the part of the Red Devils to eventually offload a player who had become a liability rather than an asset.
The England international's story at Old Trafford was akin to a much hyped and anticipated film that didn't live up to its promise when it was finally released for the audiences to behold in cinemas.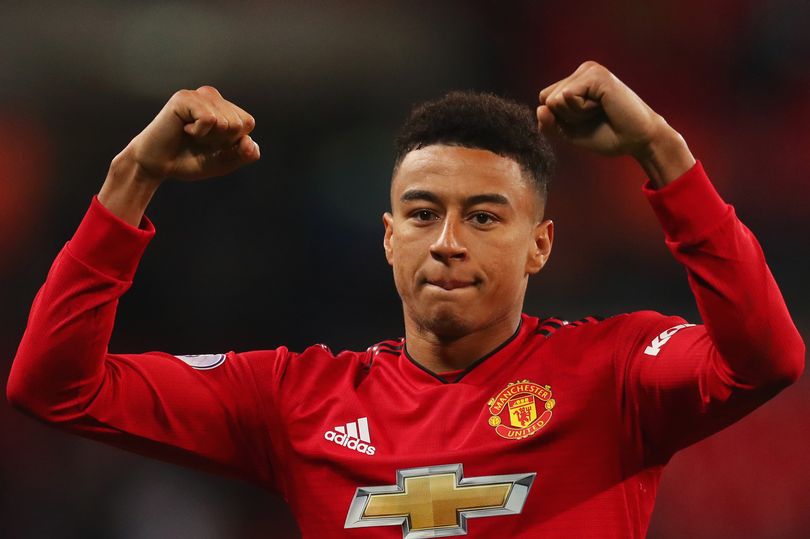 NO PLACE FOR JESSE LINGARD AT OLD TRAFFORD?
The 28 year old was spending more time playing the simulation video game FIFA on gaming consoles than getting actual minutes on the football pitch for the Red Devils.
He hadn't managed to earn any playing time under Solskjaer in the Premier League, hadn't made it to the starting line-up at Old Trafford ever since 2020 began and was without either a goal or assist since Boxing Day 2018.
At best he was essaying an ambassadorial role at Manchester United, a fact that is testified by the YouTube videos in which his 'best bits' were played out in jerseys and kits from several seasons ago.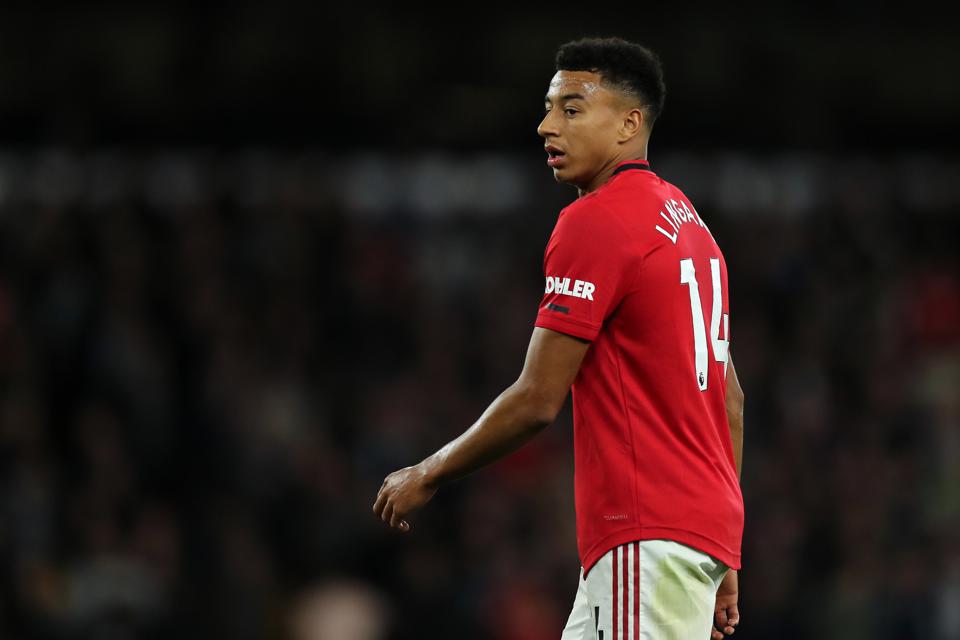 JESSE RISES FROM THE ASHES AT WEST HAM
Ever since making the switch to East London, Lingard has burst to life at the London Stadium for the Hammers, scoring eight goals in nine matches and registering four assists.
He has truly become West Ham's standout performer ever since joining as a loanee in January from Manchester United, where he had been stifled by the sheer quality of the first team. The Englishman just needed a change of scenery to hit top gear in the Premier League and has did just that at an opportune moment.
Name a player who's more 🔥 than @JesseLingard in the Premier League right now. We'll wait. pic.twitter.com/L5awXRwzWQ

— West Ham United (@WestHam) April 12, 2021
In his performance against Leicester City, Lingard scored his first goal – a fitting tribute to Benjamin Pavard's half volley against Argentina in the Round of 16 at the 2018 World Cup – as he hit a brilliant half-volley.
He added another a quarter of an hour later for the London outfit as they cruised to an important win against third placed Leicester City and it looks like West Ham may be destined to play in the prestigious Champions League after all.
Most attacking returns since @JesseLingard made his @WestHam debut:

Lingard – 12
Kane, Fernandes – 9
Iheanacho, Gundogan, Mahrez – 8#FPL pic.twitter.com/cJkWRIq5Gh

— Fantasy Premier League (@OfficialFPL) April 12, 2021
West Ham last played European football in the 2016-17 season when they qualified for the Europa League thanks to Manchester United's win in the FA Cup Final against Crystal Palace (Manchester United had already qualified for the Europa League after finishing fifth during the 2015-16 Premier League season).
WILL WEST HAM END AMONGST THE TOP FOUR?
This season too, the team from the red half of Manchester may help the Hammers to qualify for European football next season, albeit through loaning a fringe player who has gone on to display such prowess, ability and talent with the ball which wasn't expected from him in the least. Some are even touting Lingard for a place in Gareth Southgate's starting line-up in this summer's Euros .
The impact that he has had on West Ham's fortunes cannot be understated in any manner with many pundits of the opinion that the arrival of the Englishman in the British capital has helped Moyes' side tremendously in challenging for a top four finish in the Premier League. The Hammers have left the likes of Chelsea, Arsenal and Tottenham Hotspur in their wake in their ascent to the fourth position in the Premier League.
Can you win Player of the Season if you only started playing January?

Asking for a friend… pic.twitter.com/osLi0FhSvp

— West Ham United (@WestHam) April 11, 2021
Tuchel's side are on the heels of the Hammers as only one point separates the London clubs and it is being anticipated that this race will go right down to the wire. Lingard's stock in the transfer market has risen exponentially since his arrival at the Irons given his impressive performances week in, week out in the Premier League.
Another massive win! 💪 7️⃣ matches to go…

IROOOOOOOOONS ❤️ pic.twitter.com/T2sQ6u5Ywx

— West Ham United (@WestHam) April 11, 2021
LINGARD'S GOALS TO WEIGH HEAVILY ON MARK NOBLE'S WALLET
Lingard's teammate Mark Noble had challenged him to score eight goals for West Ham, and in exchange he had promised the on-loan midfielder a one night stay in a hotel in Central London and a night out in the city.
And it looks like Noble will have to put his money where his mouth is now that Lingard has accomplished the task that was set before him. He told the Hammers' media channel: "As much as Jesse's goals were fantastic, I had a bet with him when he first came to the club that if he scored eight goals, I'd pay for a night out for him and a stay in the Corinthia Hotel"
"As much as Jesse's goals were fantastic, I had a bet with him when he joined that if he scored eight goals, I'd pay for a night out for him and a stay in the Corinthia Hotel, so it's going to cost me a few quid! He's been fantastic for us hasn't he!"

😂 Vintage Nobes…

— West Ham United (@WestHam) April 12, 2021
JLINGZ THE PERFECT FIT FOR MOYES' WEST HAM?
All these instances beg for one question to be asked: Is Jesse Lingard the missing piece of the jigsaw for David Moyes at West Ham?
Both of them have been part of the Manchester United set-up in the past, and neither of them did exceptionally well during their time at Old Trafford.
But now that they are at West Ham, both of them are doing wonders for the Londoners who might qualify for the most prestigious club competition in existence at the end of the current season.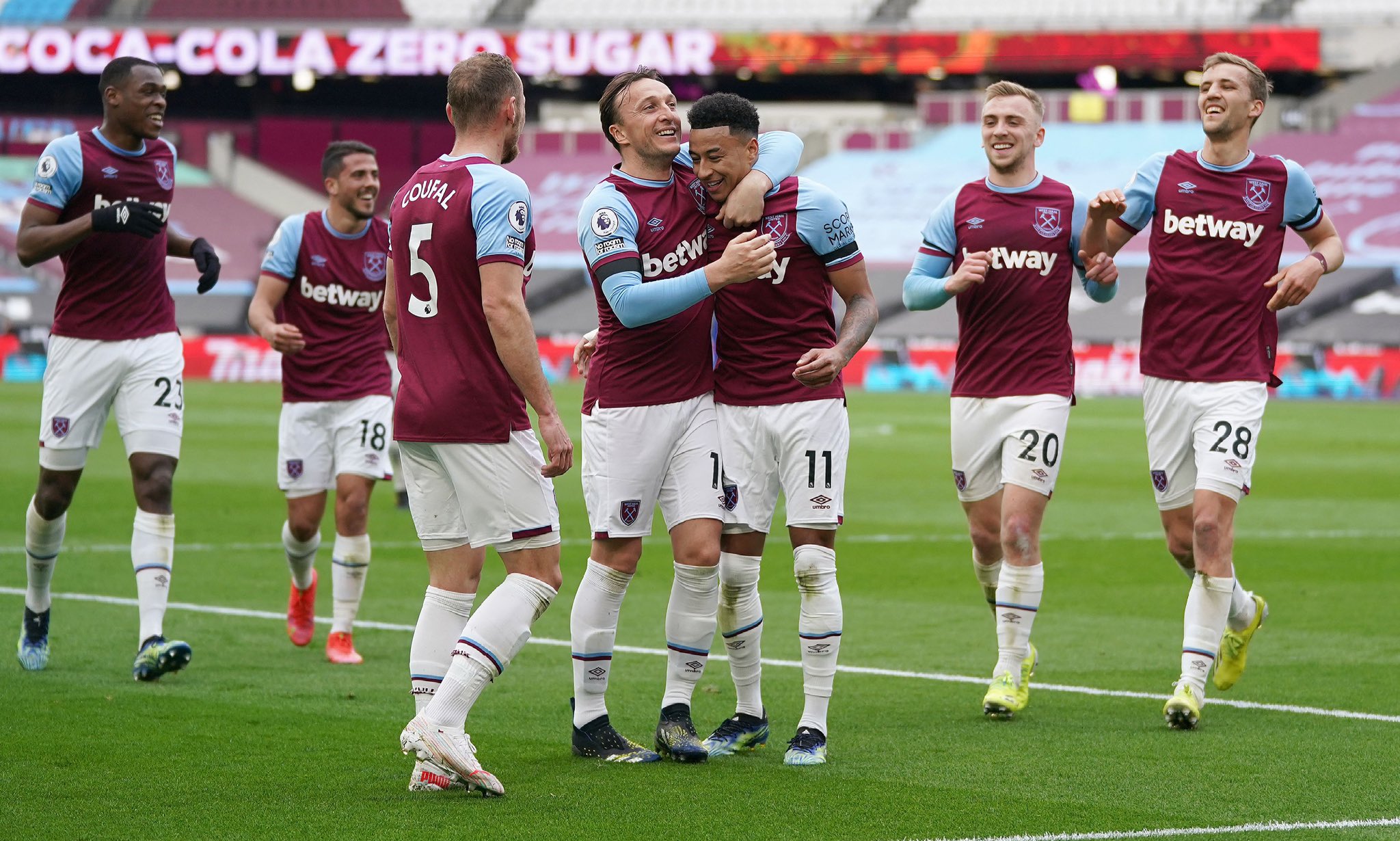 Lingard will surely be enjoying an extravagant, luxurious and splendid stay at the Corinthia in London, but the more pressing question at the moment is this: Will West Ham, like Lingard, enjoy the fruits of its labour come next season? Will the Hammers' stadium echo with the grandiose and epic UEFA Champions League anthem, itself adapted from the royal coronation anthem 'Zadok the Priest', next season?