Joachim Loew and the German Football Association (DFB) have agreed on further collaboration, both sides announced in an official press conference on Tuesday.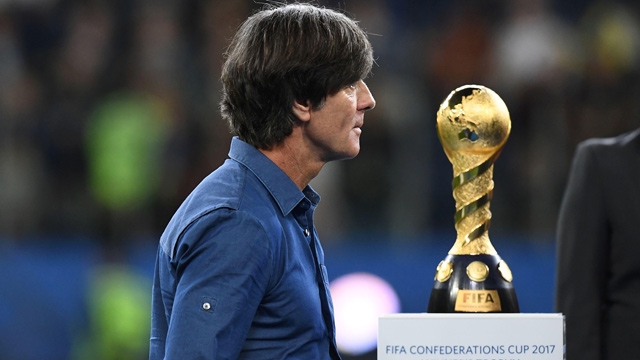 Ahead of the announcement of the provisional 2018 World Cup squad, the DFB confirmed the contract extension of head coach Joachim Loew, who has put pen to paper on a deal that will last until June 2022.
The previous contract was stipulated to end in 2020. "I have always said that for me Joachim Loew is the best coach for the national team. I respect his unbroken will to stay with the national team and to win more titles in the next few years," DFB president Reinhard Grindl said.
Apart from Loew, the contracts of assistant coach Thomas Schneider and goalkeeper coach Andreas Koepke have been extended until 2022 whereas the contracts of national team manager Oliver Bierhoff and youth team contact partner Marcus Sorg, run until 2024.
"Working with Andreas Koepke, Thomas Schneider, Marcus Sorg, Oliver Bierhoff and the entire coaching staff and with the best players in Germany is a great pleasure for me. It excites me to develop the players, to make them better and to form a team," Loew said.
Joachim Loew has been the head coach of German national team since 2006. He led Germany to a victory at the 2014 FIFA World Cup in Brazil and the 2017 FIFA Confederations Cup in Russia.