Tottenham Hotspur forward Son Heung-min leads South Korea's preliminary 28-man World Cup squad unveiled Monday.
Korea Republic coach Shin Taeyong has announced a provisional extended squad for next month's 2018 FIFA World Cup Russia™.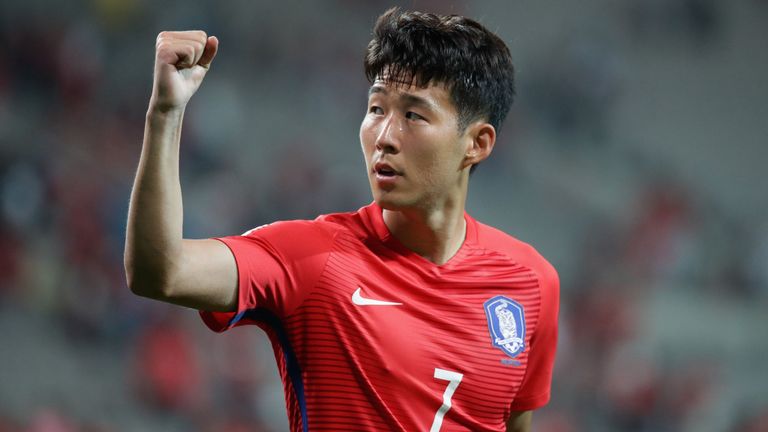 All squads are provisional until the final list of 23 players is announced by FIFA, following their submission by participating teams, on 4 June.
Korea Republic provisional squad
Goalkeepers: Kim Seunggyu, Kim Jinhyeon, Cho Hyeonwoo
Defenders: Kim Younggwon, Jang Hyunsoo, Jeong Seunghyeon, Yun Yeongseon, Kwon Kyungwon, Oh Bansuk, Kim Jinsu, Kim Minwoo, Park Jooho, Hong Chul, Go Yohan, Lee Yong
Midfielders: Ki Sungyueng, Jeong Wooyoung, Kwon Changhoon, Ju Sejong, Koo Jacheol, Lee Jaesung, Lee Seungwoo, Moon Sunmin, Lee Chungyong
Forwards: Kim Shinwook, Son Heungmin, Hwang Heechan, Lee Keunho
Reserves: Gu Sungyun (goalkeeper), Choi Chulsoon (defender), Son Junho, Lee Myungjoo, Lee Changmin, Ji Dongwon (midfielders), Suk Hyunjun (forward)