Germany boss Joachim Loew is said to be a football nerd, thinking about football 24 hours a day. Former players talk of a special relationship the 56-year old has with his key players. Loew, they say, is keen on exchanging thoughts about football and his team with those he regards as his ambassadors on the pitch.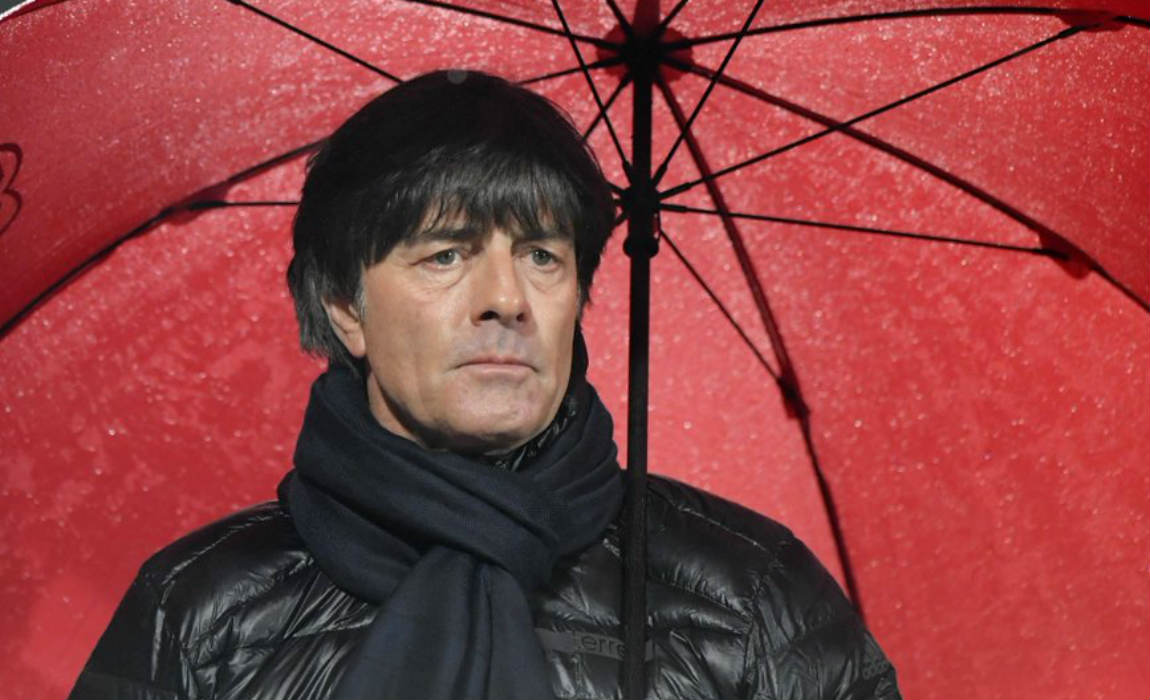 Shortly before Germany' s last World Cup qualifier against minnows San Marino (8-0) former striker Miroslav Klose joined Loew' s coaching team to support his successors. Like Klose, right-back Philipp Lahm was always one of Loew' s closest confidants. Loew has never made a secret of his desire to have Lahm in the national team set-up as a sort of advisor.
Loew will soon meet Lahm again but most likely in a role other than he expected. While German head coach Loew is keeping his mind focused on the future of his current squad ahead of the 2018 World Cup in Russia, one of his former key figures was the subject of a lot of talk among German fans.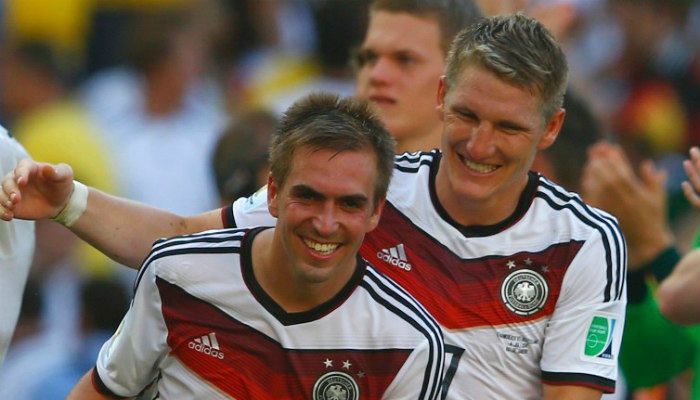 According to media reports, 2014 World Champion Philipp Lahm will retire at the end of this season. The 33-year-old is going to join Bayern Munich' s back room staff as the new director of sports.
"I already indicated a few months ago that the situation could be near. My thoughts haven' t changed. But at the moment, I still have fun playing. But at my age you don' t talk about the next months or years, you only think about the next few weeks when it comes to playing football,"  Lahm said.
According to media reports, Lahm is about to take over the job as Director of Football – the position Matthias Sammer vacated for health reasons a few month ago. While rumors were rife as to who would succeed Sammer, Lahm and Bayern' s management started negotiations behind closed doors.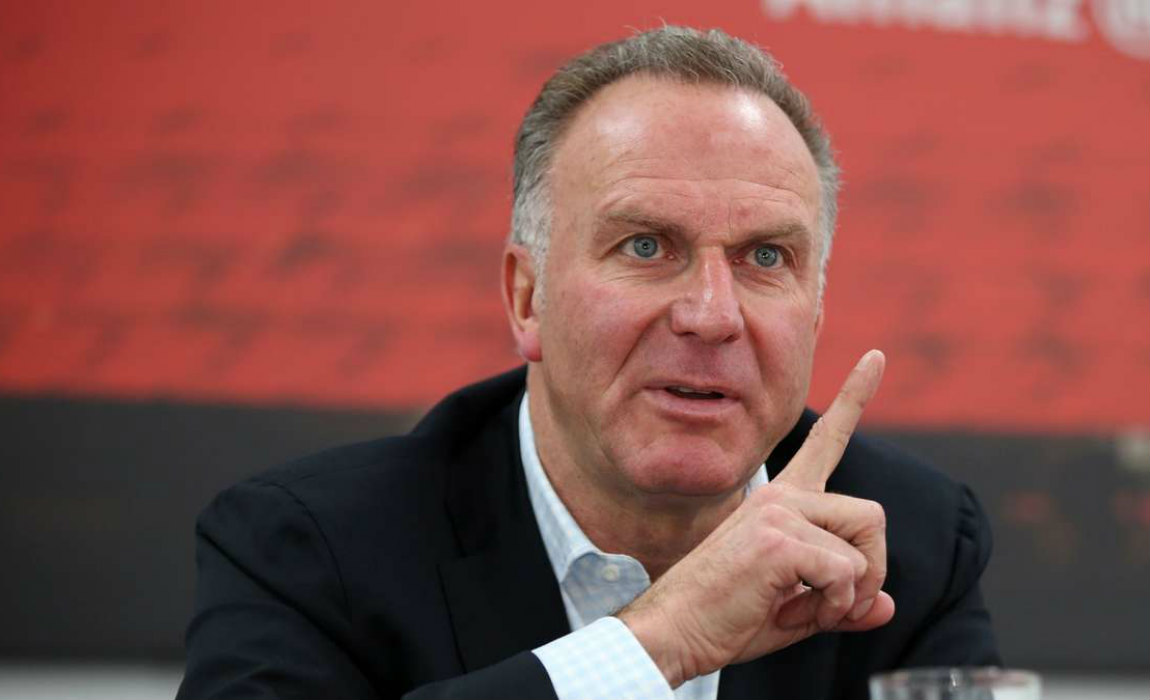 On November 25 former Bayern Munich manager Uli Hoeness is expected to be elected as Bayern' s next president. After that Hoeness and CEO Karl-Heinz Rummenigge are expected to take up final talks with Lahm.  "Questions about my future are allowed and I won' t deny that I have plans for my future,"  Lahm said.
"I always said that I would like take up a role at Bayern after my playing career,"  the right-back said.  "We can foresee Philipp Lahm playing a vital role for Bayern Munich in the future off the pitch,"  Rummenigge said.
Should Lahm take up the post, he will face a tough start, as one of his main tasks will be to restructure Bayern' s squad now that many of the club' s stars are coming to the end of their playing careers.
Lahm then might talk to Loew about Bayern Munich' s players and others like former Arsenal striker Serge Gnabry (Werder Bremen) who scored three goals when winning his first senior cap for Germany. Gnabry is one of Loew' s future investments that one day could help to reinforce Germany' s offensive power.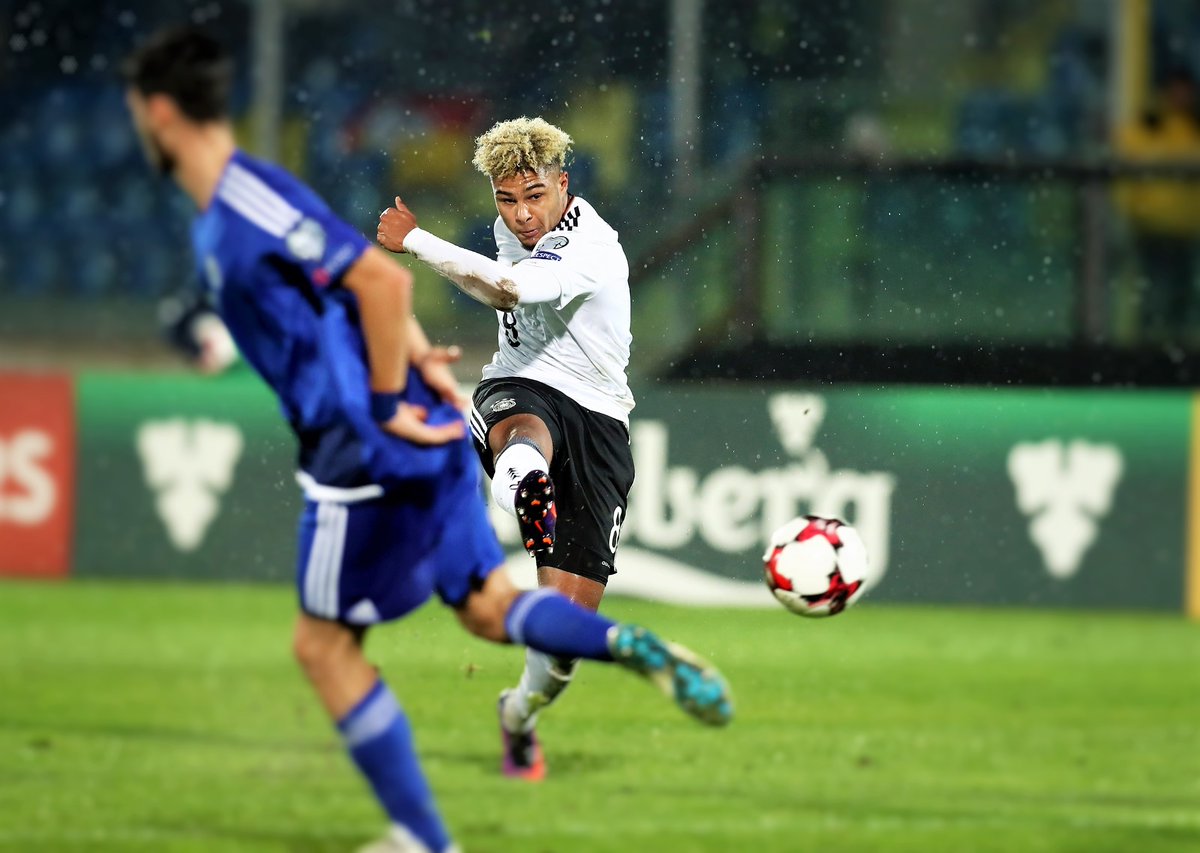 Stuttgart-born Gnabry is one of the challengers in German football along with right-back Benjamin Henrichs (Bayern Leverkusen) and 22-year-old midfielder Yannick Gerhard (VfL Wolfsburg) who were part of the German squad against San Marino. Striker Gnabry fulfills Loew' s demands for a stronger presence in the one-to-one situations.
"We need more players that are able to break down defensively-minded opponents and have developed individual abilities. For years we might have lacked players like of this type,"  Loew said.
Of course San Marino (FIFA ranked 201) was no challenge for the German team (position two), but Gnabry indicated that he is a real prospect or the future, especially at the World Cup two years'  time when Loew want to retain the title. The coach recently called for a change in the German coaching system as the nation had to develop physically more robust players with strong individual abilities.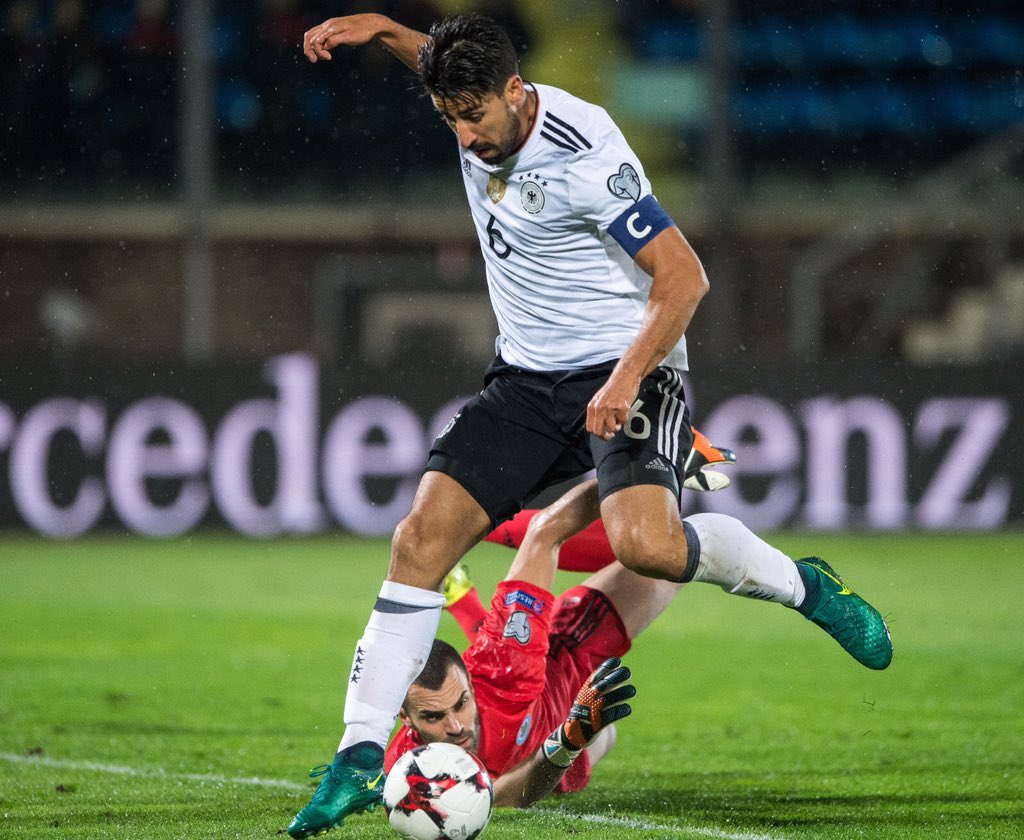 As far as Gnabry is concerned, Loew does not seem to have to invest too much additional work as the striker with Cote d'Ivoire roots seems to be on the right track to soon be one of Germany' s top strikers. The last novice in Germany' s national team to score three goals in his first game was Dieter Mueller (1. FC Cologne) over 40 years ago.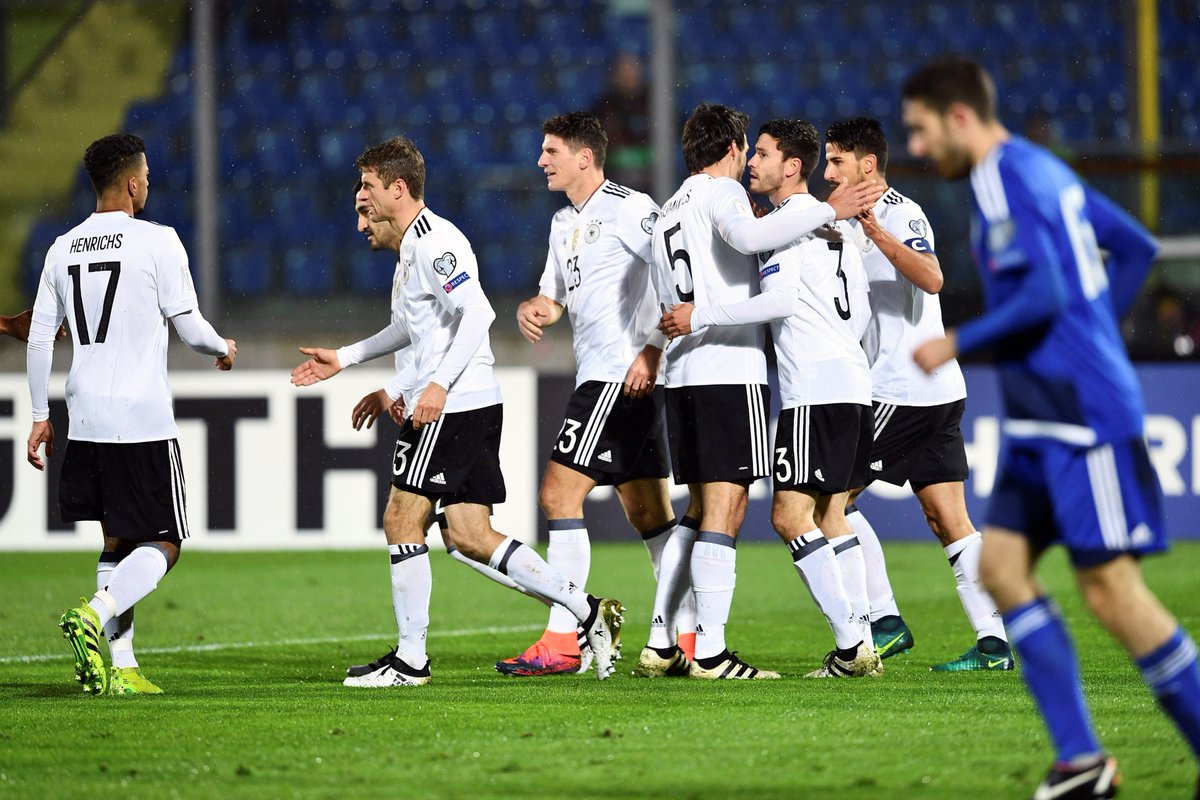 "It was a perfect first game for me. I' m extremely happy about my goals today. The coach told me to do as many runs I can and to be naughty,"  Gnabry said after Germany' s fourth victory in four Group C games.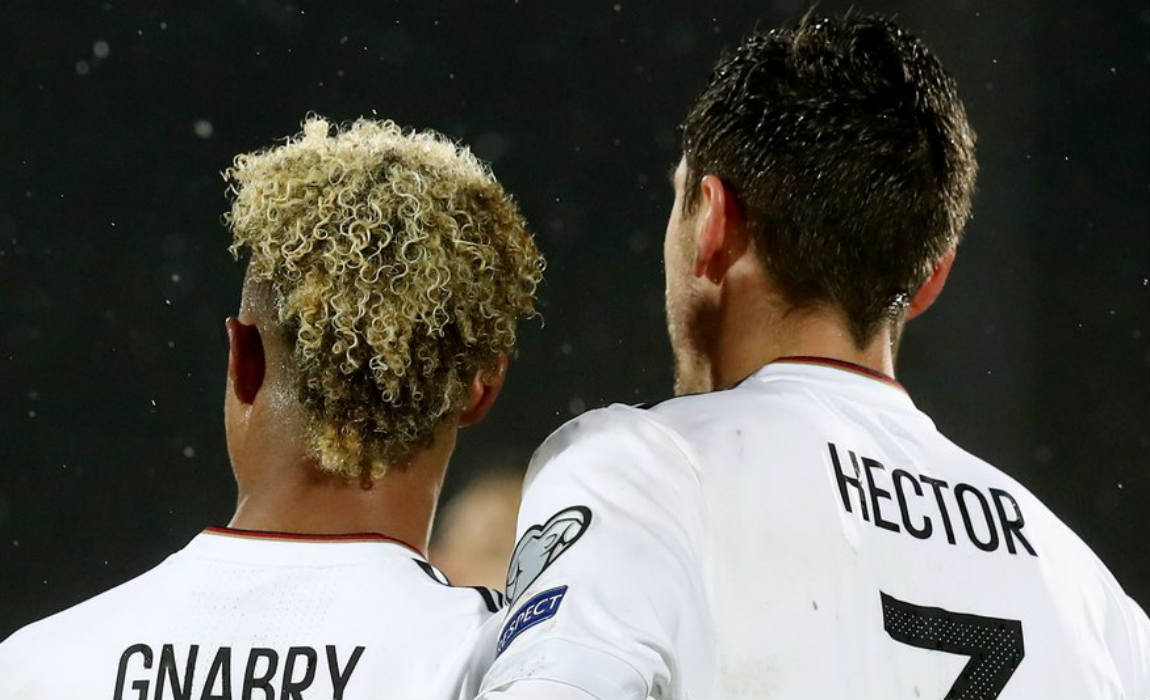 Topping the table by five points, they are cruising towards the 2018 World Cup with a clean sheet.  "He is fast and dangerous. And I am sure these three goals will help him and us in the next months. He did a great job as the other youngsters did,"  Loew said he was especially satisfied with the performance of his youngsters.