Jose Mourino and Jurgen Klopp were involved in a feisty touchline bust up as they saw out a 1-1 draw at Old Trafford on Sunday.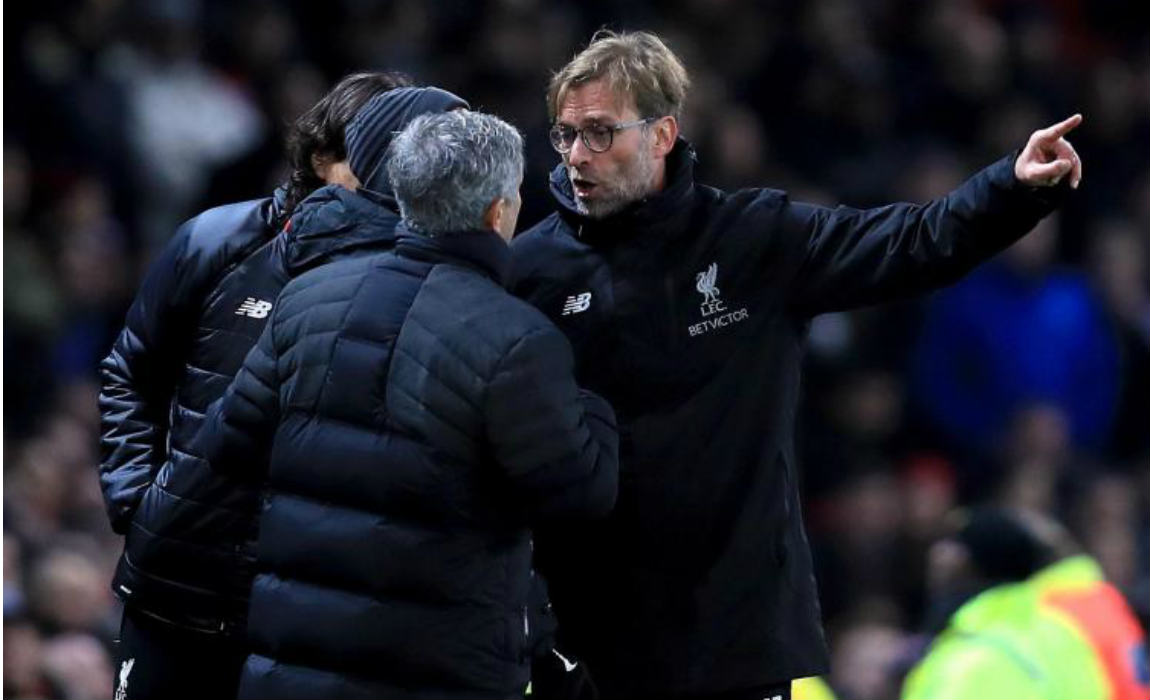 The tensions rose when Manchester United midfielder Ander Herrera pulled Roberto Firmino's shirt in the dying moments of the match with the latter seemingly pushing him in the face.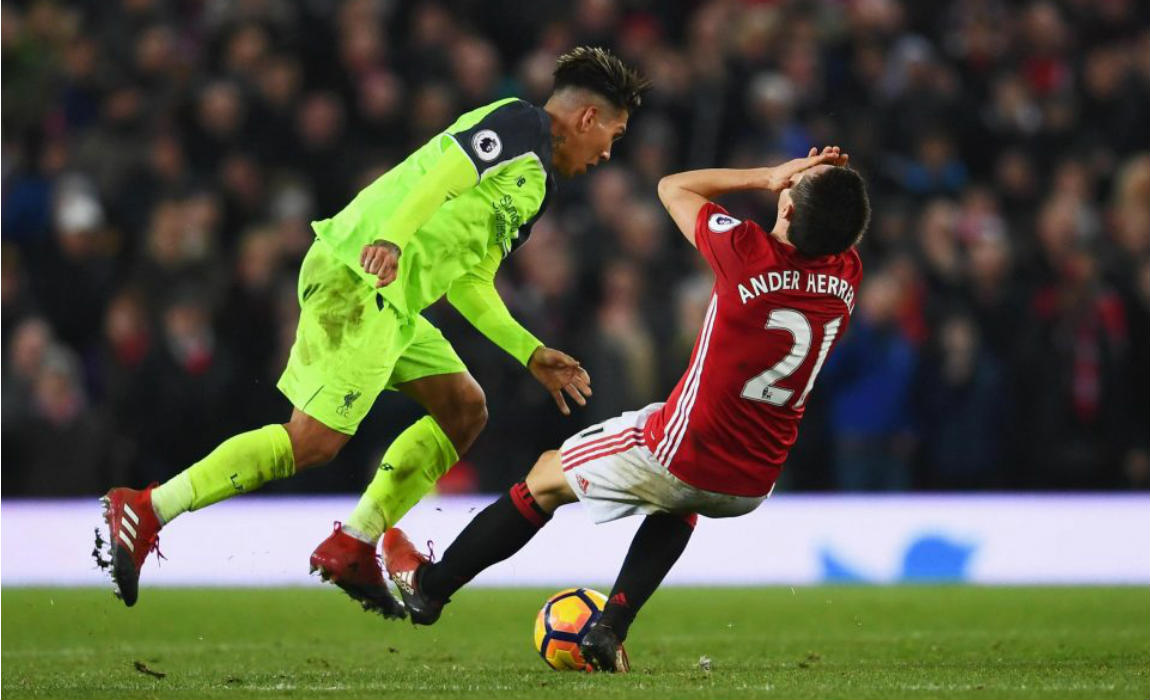 In fact, he only got pushed in the chest despite going down like he had been shot and it was enough for Mourinho to make the case that Firmino should get a red card meanwhile Klopp believed that Herrera was making a meal of it.
The incident resulted in a heated argument between the two managers with Criag Pawson stepping in to separate the touchline brawl.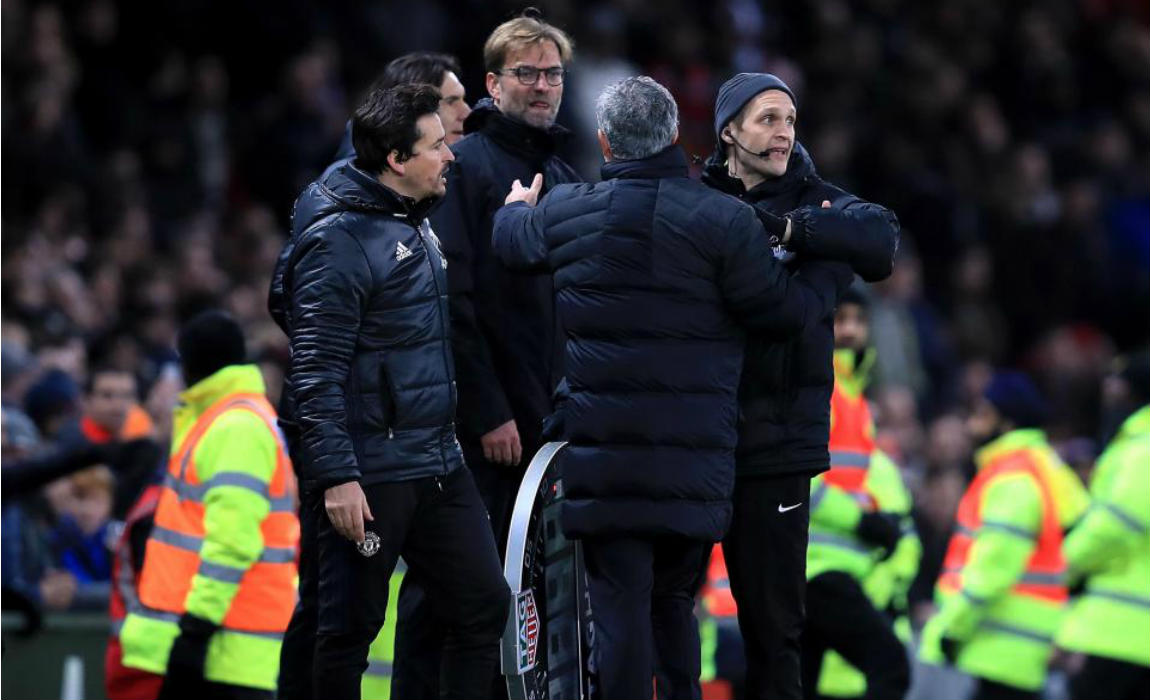 Jurgen Klopp took a bizarre duck away from Jose Mourinho's grasp before jumping up and down on the spot.
But in the end, all ended in peace with a comforting handshake between the two managers.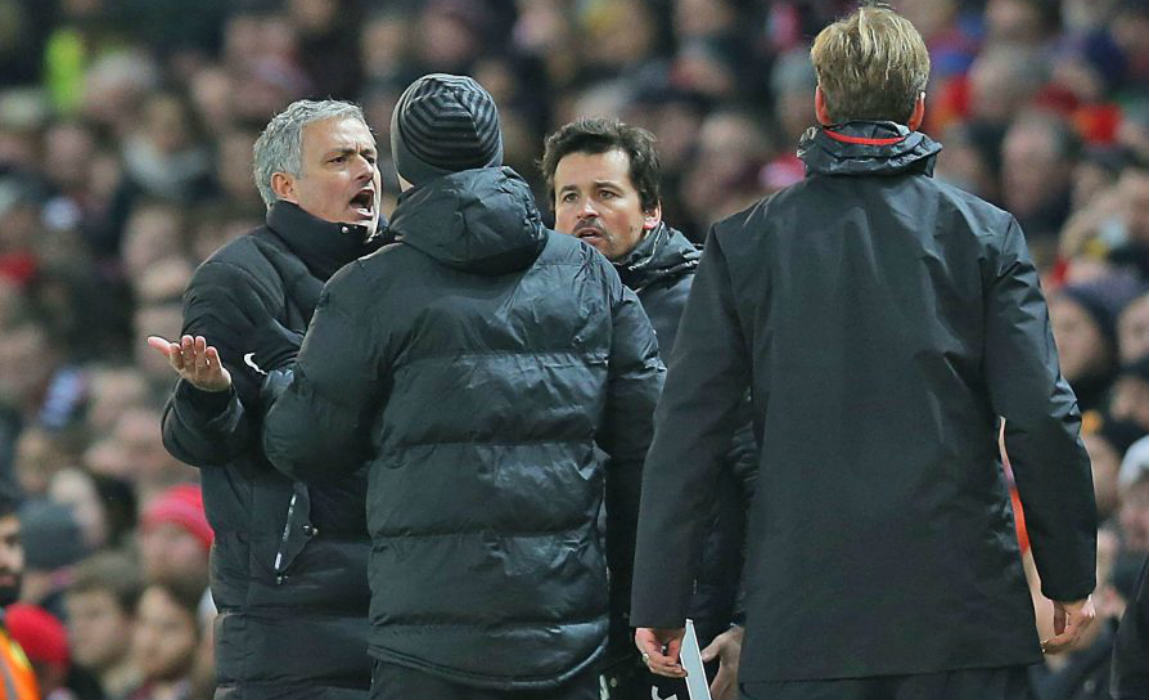 When asked if there was any problem between the two, Mourinho said: "Nah. He thought I was asking for his player to be sent off, I wasn't."
"No problem at all."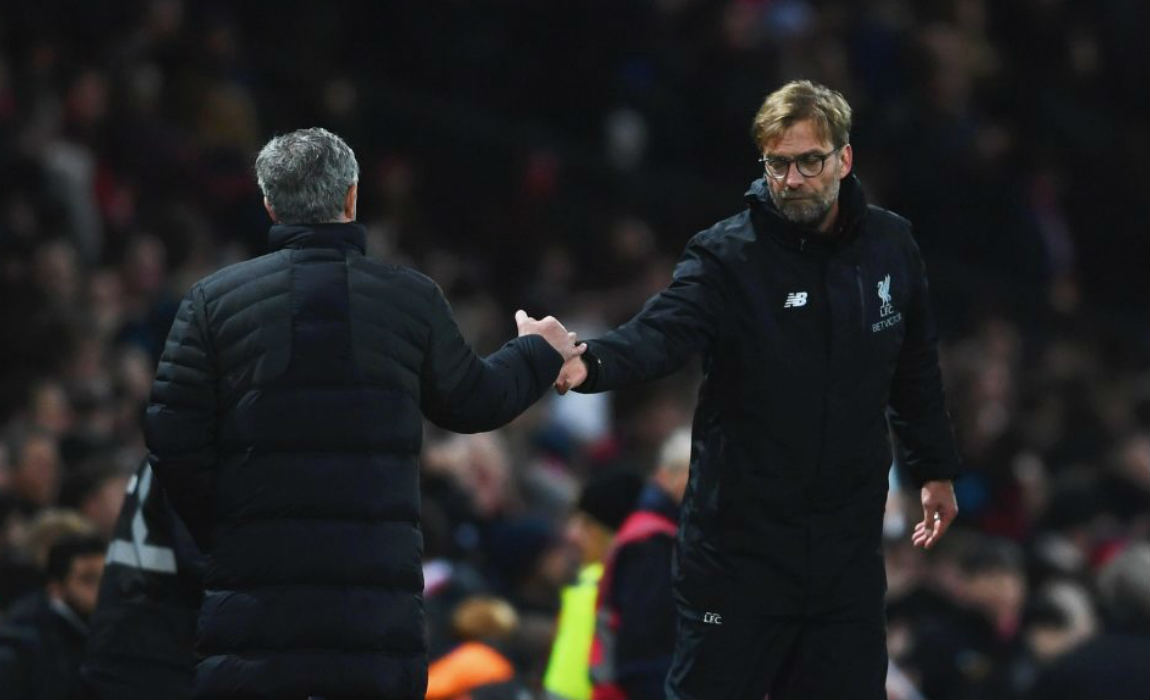 "I think the game was correct, I think the players gave everything in an emotional way, professional way. I think the referee managed very well that part of the game, aggression but good."
"So I think the game was a great publicity for the Premier League all around the world."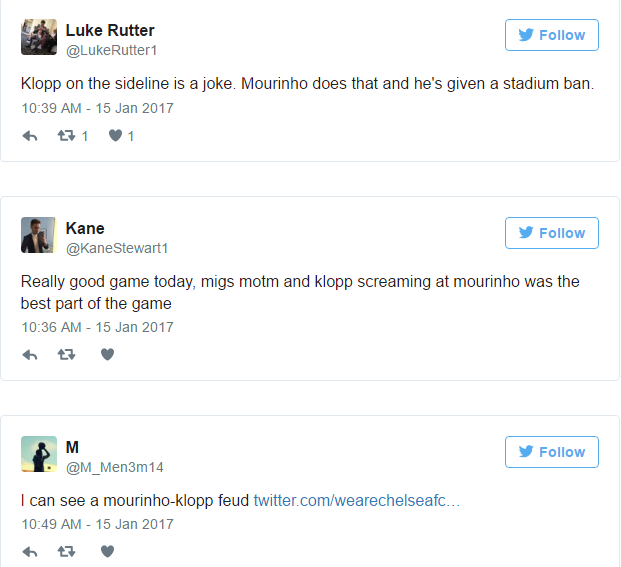 James Milner dispatched a 27th minute penalty to give Liverpool a first half lead after Paul Pogba's ridiculous handball.

Zlatan Ibrahimovic craned a header to provide a vital equalizer for Jose Mourinho's side halting their 9 game winning run in all competitions.