AS Roma have announced Jose Mourinho to be their new manager from next season until 2024, replacing current manager Paulo Fonseca. The Italian club have struggled to win a major trophy since 2008 when they beat Jose Mourinho's Inter Milan to win the Coppa Italia.
Mourinho is widely considered one of the greatest football managers of all time, and his records back it up for him. The Portuguese has had plenty on his plate in 20 years of club management but the Portuguese maestro has been on a decline since his return to England. Recently sacked by Tottenham, many were calling it the end for him, but Jose is back on his feet and found his new home — Rome.
Roma fans must be wondering how life will be under Mourinho. While we can't really tell much with the unpredictable nature of Mourinho, it is surely going to be dramatic. Lets take a look back at Jose Mourinho's managerial career, the highs and the lows –
THE PORTUGUESE FIESTA
Jose Mourinho's career as a first team coach began with two short stints with Portuguese clubs Benfica and União de Leiria between September 2000 and January 2002.
His first full season was with FC Porto where he won the league with 86 points, a then Portuguese record. Mourinho completed two successful seasons with Porto, winning back to back Primera Liga titles along with a UEFA Cup and the prestigious UEFA Champions League in consecutive seasons.
José Mourinho, 58.° 🎊🎁🎉
Deixa a tua mensagem de parabéns!
Happy birthday!
iFeliz cumpleaños!#FCPorto pic.twitter.com/bUJ4ro2bh3

— FC Porto (@FCPorto) January 26, 2021
BLUES CAME CALLING
In 2005, he was signed by an ambitious Chelsea FC in order to become one of the top English teams. Mourinho demanded a free hand over coaching and transfers and promised instant success to the London club, the club obliged and Mourinho delivered on his promise winning back to back English Premier League titles in 05/06 and 06/07, a feat that he also achieved with his previous club in Portugal. Other than the EPL(s), he also won a FA Cup and a Football League Cup.
The next season, Jose Mourinho and Chelsea owner Roman Abramovich fell out over the latter's interference in footballing decisions of the club, which Mourinho wanted complete control of. It didn't end well as Mourinho had to leave the club one month into the new season.
THE PROMISE LAND WITH INTER
Nevertheless, after a season long break from football, Mourinho returned as the new boss of Inter Milan in June 2008. In his first season with the Nerazzurri, Mourinho won the Serie A continuing his streak of winning a trophy in every full season that he had managed till now. Fans were content with the season, although they had expected European glory from the new manager.
But he still won over the fans with his press conference antics which was considered his second identity, the first one being winning trophies. Anyway, the season was successful enough for Mou to maintain the trust of the board and he continued for another season.
#OnThisDay in 2010, José Mourinho led Inter to their first #UCLfinal win since 1965, and with it an historic treble. pic.twitter.com/hGsg2LgwgL

— UEFA Champions League (@ChampionsLeague) May 22, 2016
The next season would turn out to be the greatest footballing year for both Mourinho and Inter as they went on to achieve something only two clubs had done in the past, they won "The Treble". The season was full of iconic moments and matches as Inter won all three major trophies they were contesting for – the Coppa Italia, the Serie A and the UEFA Champions League. This achievement made sure that Jose Mourinho's name is carved into the history of this beautiful sport.
A GALACTICO BOSS
Next season, a rejuvenated Real Madrid came calling for Mourinho, in order to end the dominance of Pep Guardiola's Barcelona in the league, he obliged by calling it the biggest job in world football and moved to the Spanish capital days after winning the Champions League with Inter.
The 2010/11 season was not upto the expectations but the Los Blancos managed to win the Copa Del Rey after 18 years and finished second in the La Liga. A semi final exit against arch rivals Barcelona caused much discontent amongst the fans.
Real Madrid bounced back next season, winning the La Liga after four long years in yet another record breaking season for Jose Mourinho as Madrid became the first team in the top five leagues to achieve 100 points in a season. They did that by scoring 121 goals in 38 matches, slamming Mourinho's detractors who accused him of being a defensive manager.
His third season at the Santiago Bernabeu became his first top flight full season where he couldn't manage to win any major trophy but still won the Supercopa de Espana, equivalent of England's Community Shield. This feat made him the first manager to win all domestic competitions in four top-flight leagues of Europe.
A Copa Del Rey final defeat in May later in the season and his frequent altercations with star players such as Sergio Ramos, Iker Casillas and Cristiano Ronaldo resulted in him being relieved of his duties 3 years before his original contract would end.
BACK TO THE BRIDGE
This abrupt end to his stay in the Spanish capital again meant he was open to job offers again and guess who knocked on his doors? It was his lost love Chelsea FC which he considered the closest club to his heart despite earlier conflicts with the owners. The superstar manager's return to Stamford Bridge didn't bear any fruits in the first season as Chelsea ended the 2013/14 season trophy less, an upset justified by Jose Mourinho as a "transitional season."
Chelsea finished 3rd in the Premier League and got knocked out of the CL in the semi final making it Mourinho's fourth consecutive semi final exit from the distinguished tournament. In the build up of the next season, Chelsea broke the bank and bought the likes of Diego Costa and Cesc Fabregas.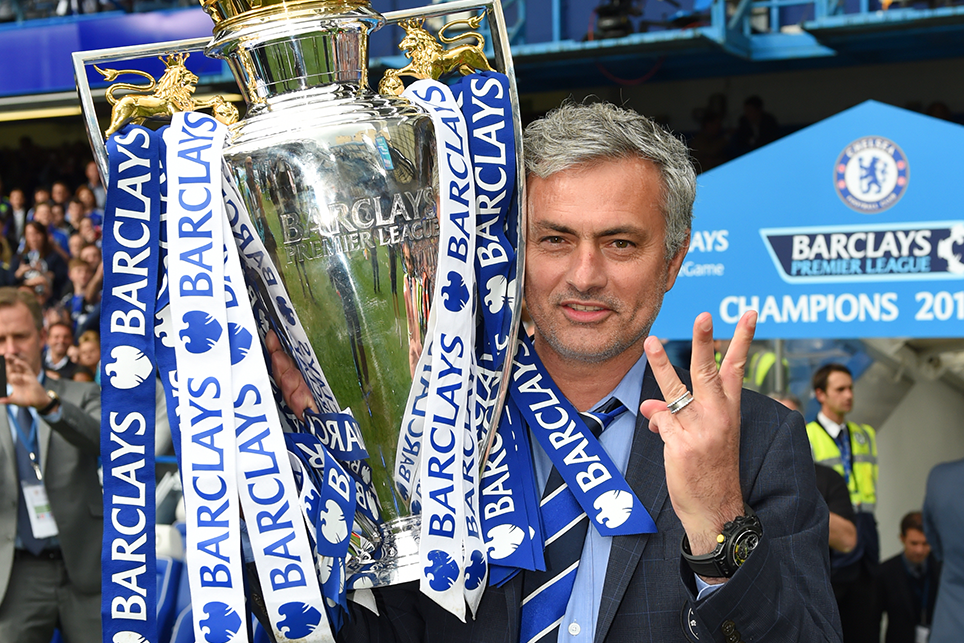 It turned out to be a successful season for Chelsea. They won the League Cup in March, defeating London rivals Tottenham and went on to make it a double as they lifted the Premier League in May 2015. Jose had won his third PL title with the blues, which turned into an iconic rant a few years later as he was sacked by Chelsea in December, 16 games in to the next season having lost 9 of them.
ENGLAND NEEDED MORE OF HIM
Many predicted this to be his end in England.
However, in May 2016, Mourinho landed another big contract as 20 time PL winners Manchester United brought him in replacing Louis Van Gaal to end their PL woes. The first season turned fruitful for United as they won the League Cup and UEFA Europa League as Jose continued his streak of winning a trophy at every club that he went to.
This would make Mourinho the first united manager to win a trophy in his first season managing the club. Another legacy of Mourinho that excited the United fans was a brilliant record of winning the league in his second season at every club that he has managed.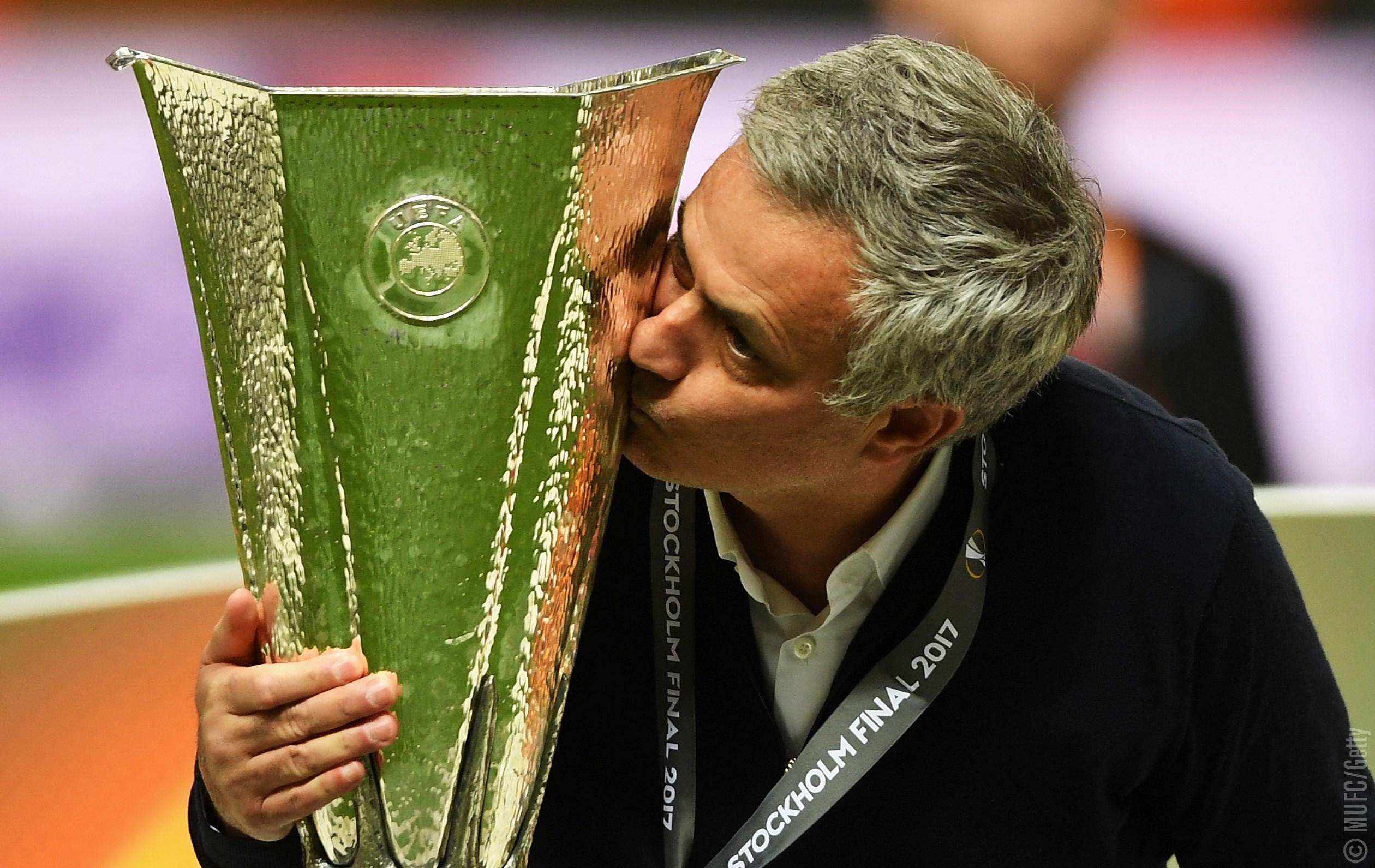 With the addition of Romelu Lukaku, Victor Lindelöf and Nemanja Matic in the summer transfer window the feat looked closer than ever. Alas! All good things come to an end and so did Jose's second season league-winning streak as Manchester United lost out the title race to local rivals Manchester City by a 19 point margin and United went trophy less.
A frustrated Jose Mourinho lashed out at the club's "football heritage", Chelsea fans and even his own bosses for not improving the quality of his squad. Mourinho once again fell out with a star player – World Cup winner Paul Pogba this time.
Added to that, a poor start to his third season and his coaching methods caused much discontent amongst the fans and eventually, Mourinho got another mid-season sack and left the club in December 2018.
Pogba: "Once I had a great relationship with Mourinho, everybody saw that, and the next day you don't know what happened. That's the strange thing I had with Mourinho and I cannot explain to you because even I don't know. So, yeah." [@SkySportsPL] pic.twitter.com/mqatvAdVdk

— United Zone (@ManUnitedZone_) April 16, 2021
A SHORT TRIP TO NORTH-LONDON
In November 2019, Mourinho returned to London but with the lily-white club Tottenham this time.
The Jose Mourinho era begins with a win!

⚒️ #WHUFC 2-3 #THFC ⚪️ pic.twitter.com/favsXMDbAe

— Tottenham Hotspur (@SpursOfficial) November 23, 2019
Spurs had been trophy-less for over a decade and looked to change it by bringing in the serial winner. While change is a constant for most things in life, Spurs' continued failure didn't change and within 17 months of being in charge, Jose Mourinho was sacked by Tottenham for not being able to show considerable progress in the league despite the club spending more than they usually do.
For the first time in his career Mourinho left a club without winning any silverware. In his defence though, he didn't complete a full season with Spurs coming in mid-season 19/20 and leaving mid-season 20/21 with his team playing the League Cup final in a week.
The Club can today announce that Jose Mourinho and his coaching staff Joao Sacramento, Nuno Santos, Carlos Lalin and Giovanni Cerra have been relieved of their duties.#THFC ⚪️ #COYS

— Tottenham Hotspur (@SpursOfficial) April 19, 2021
HONOURS

Premier League x 3
FA Cup x 1
EFL Cup x 4
FA Community Shield x 2
La Liga x 1
Copa Del Rey x 1
Supercopa de España x 1
Serie A x 2
Coppa Italia x 1
Supercopa de España x 1
Primera Liga x 2
Taça de Portugal x 1
Supertaça Cândido de Oliveira x 1
UEFA Champions League x 2
UEFA Cup x 1
UEFA Europa League x 1
A mammoth total of 25 trophies,
PRESS ANTICS
Mourinho uses press conferences for many reasons – to play mind games, to rant and to take on the press itself at times. Here's a selected list of his unforgettable press conferences.
THE SPECIAL ONE
In his first press conference for his new club Chelsea, Mourinho introduced himself to English football in some style, he said "We have top players and, sorry if I'm arrogant, we have a top manager," before adding on to say "Please don't call me arrogant, but I'm European champion and I think I'm a special one"
RESPECT RESPECT RESPECT
As pressure mounted on him for the decline in performances at Manchester United and press started to criticise him after a 3-0 loss to Spurs, Mourinho stood up and answered "Just to finish, do you know what was the result?" "3-0, 3-0. Do you know what this is? 3-0. But it also means three Premierships and I won more Premierships alone than the other 19 managers together. Three for me and two for them two. So respect man, respect, respect, respect."
JUDAS IS NUMBER ONE
Mourinho was not welcomed nicely at the Stamford Bridge after his verbal battle with his ex-club's new boss Antonio Conte and there were chants calling Jose Mourinho as "Judas", to which he replied "They can call me what they want. Until the moment they have a manager that wins four Premier Leagues for them, I'm the number one. When they have somebody that wins four Premier Leagues for them, I become number two. Until this moment Judas is number one."
BIRD FLU
When asked about the psychological pressure on him in 2006 following reports of disputes with club officials he said "For me, pressure is bird flu; I am feeling a lot of pressure with the swan in Scotland," as everyone laughed, he continued "I am serious. You are laughing but I am serious. I am more scared of the bird flu than football. What is football compared with life? A swan with bird flu, for me, that is the drama of the last two days. I have to buy some masks and stuff. I am serious. Maybe for my team as well."
GOD, AND AFTER GOD, ME
When asked about his decision to join Chelsea, Mourinho famously said "If I wanted to have an easy job, I would have stayed at Porto – beautiful blue chair, the UEFA Champions League trophy, God, and after God, me."
Football World On Mourinho
Frank Lampard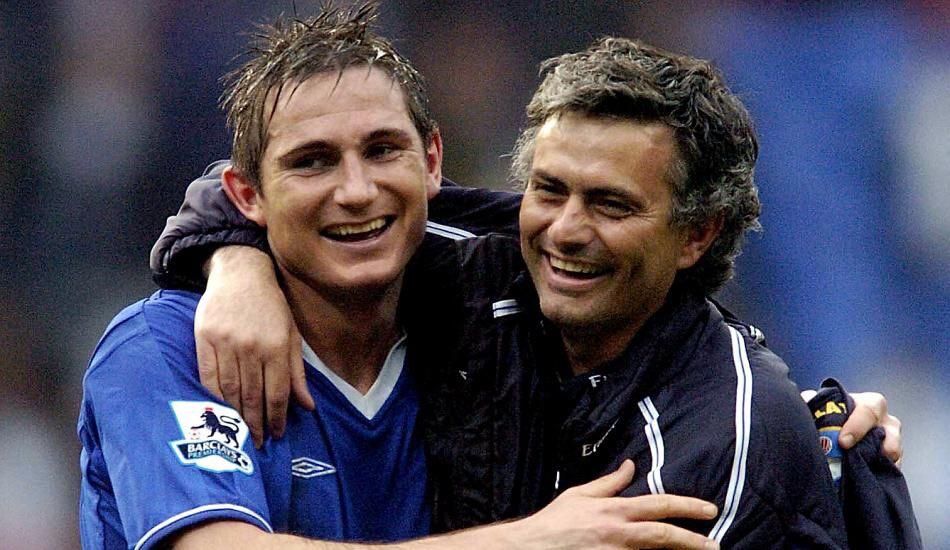 "For me, Jose was the best. He was the first manager I came across to have a particular way. He knew whether a player needed a leg-up or a rollocking. He formed a spirit among the team that was formidable. We didn't have a group mentality to win the league but he brought that in. And we have seen the same thing happening for him at Inter Milan and with his Real Madrid team."
Wesley Sneijder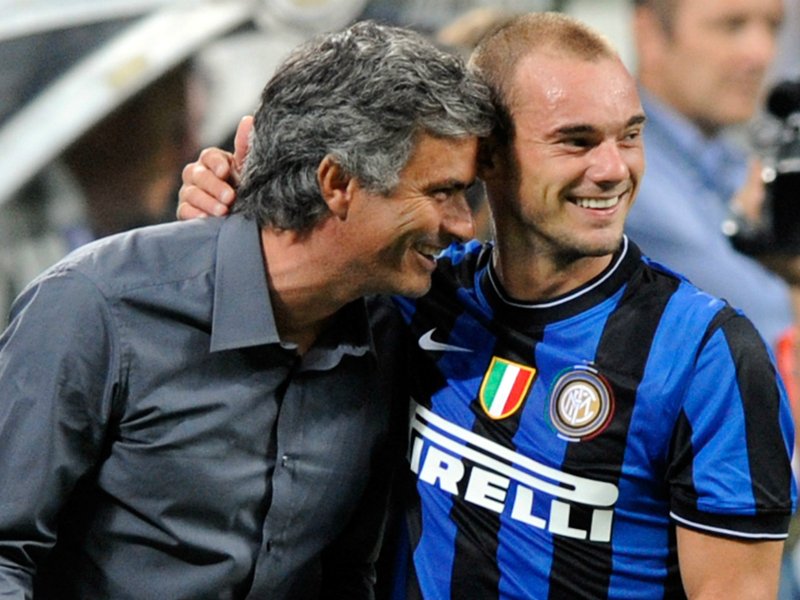 Mourinho is like a second father to me. Mourinho is a powerhouse. In football we have powerhouses who are players, and ever since I met Mourinho, we can say that there are powerhouses who are Coaches. And he certainly is, without any doubt at all.He is a very special person for me. As a Coach he is incredible, number one. It was he who gave me confidence and I enjoyed playing football like never before. And as a person he reaches you much more than in his role as Coach. Mourinho is a friend."
Zlatan Ibrahimovic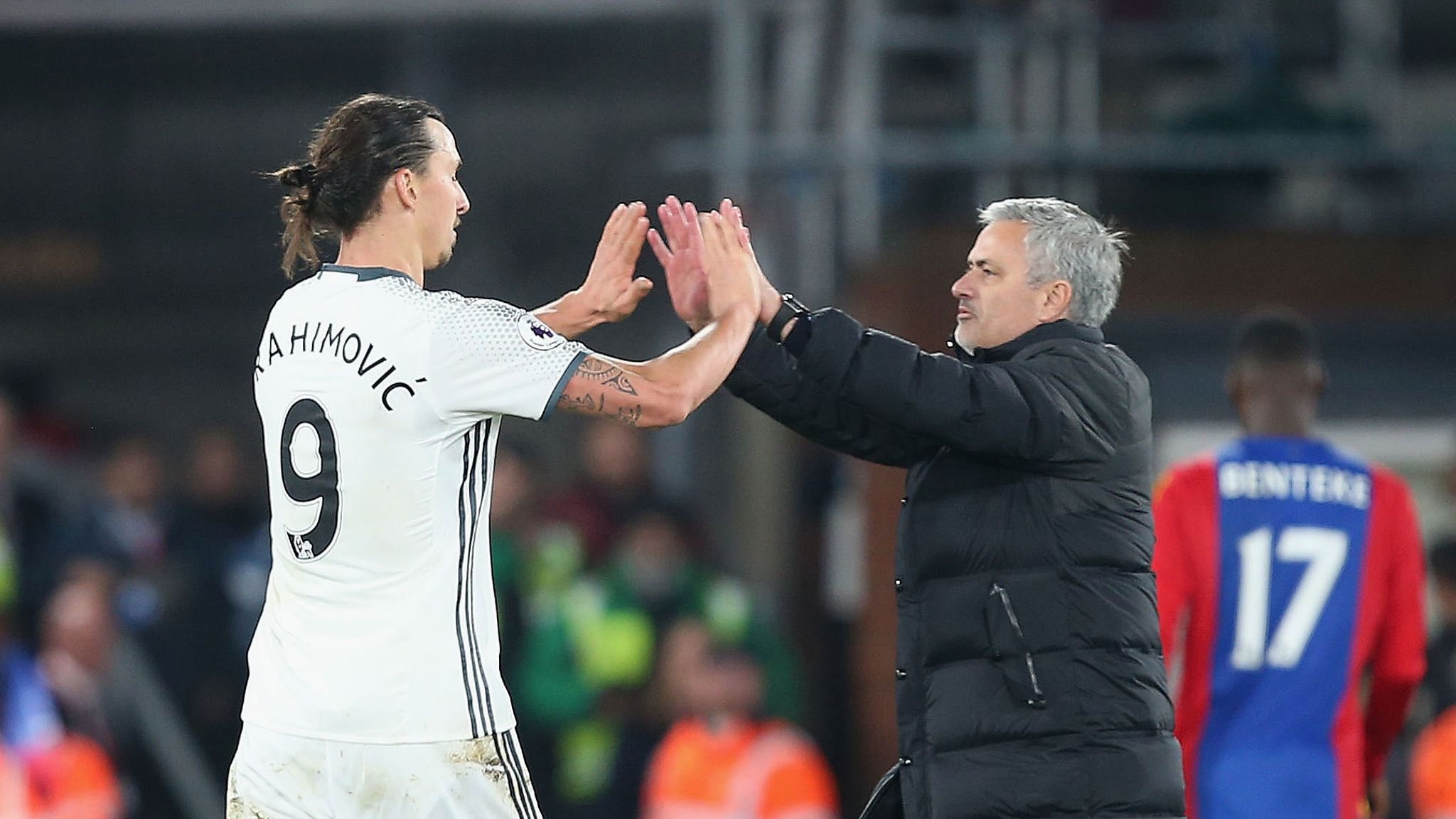 "He formed an attachment to me even before we met. He would become a guy I was basically willing to die for.
I felt increasingly that this guy gives everything for the team, so I want to give everything for him. It was a quality he had. People were willing to kill for him.
No matter how happy I was going to Barca, it was sad to leave Mourinho. That guy is special."
Samuel Eto'o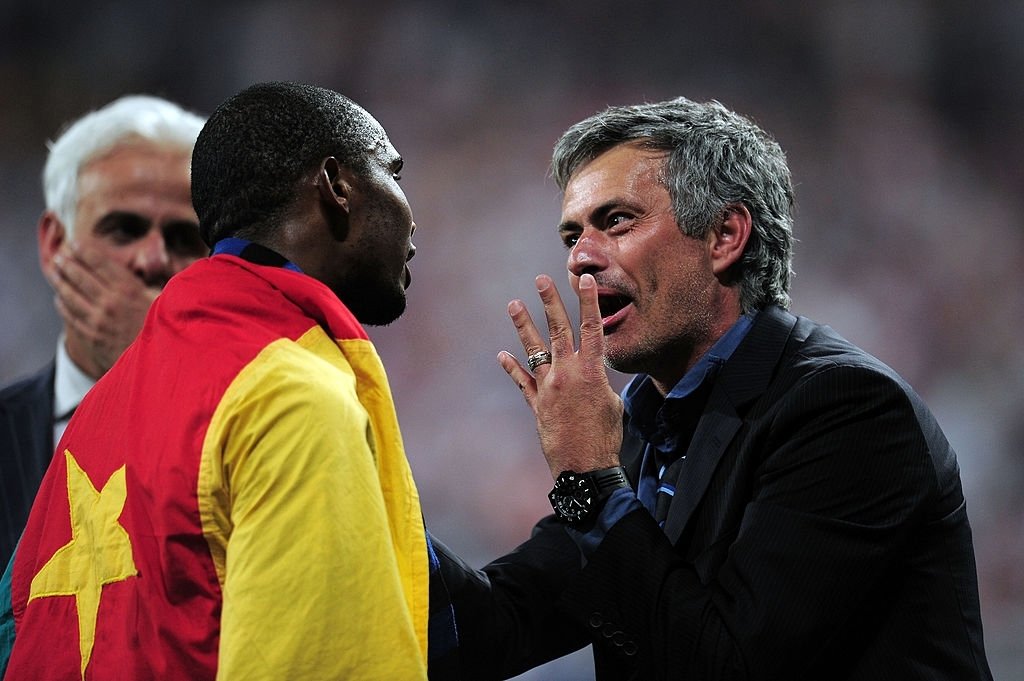 "There is no other coach, no other manager, who will get to motivate his players as much Jose Mourinho does.
"Now there are more coaches, more managers, each with their own style but in terms of motivating and getting the most out of their players that is Jose Mourinho. For me, the treble with Jose is the special one."
Sir Alex Ferguson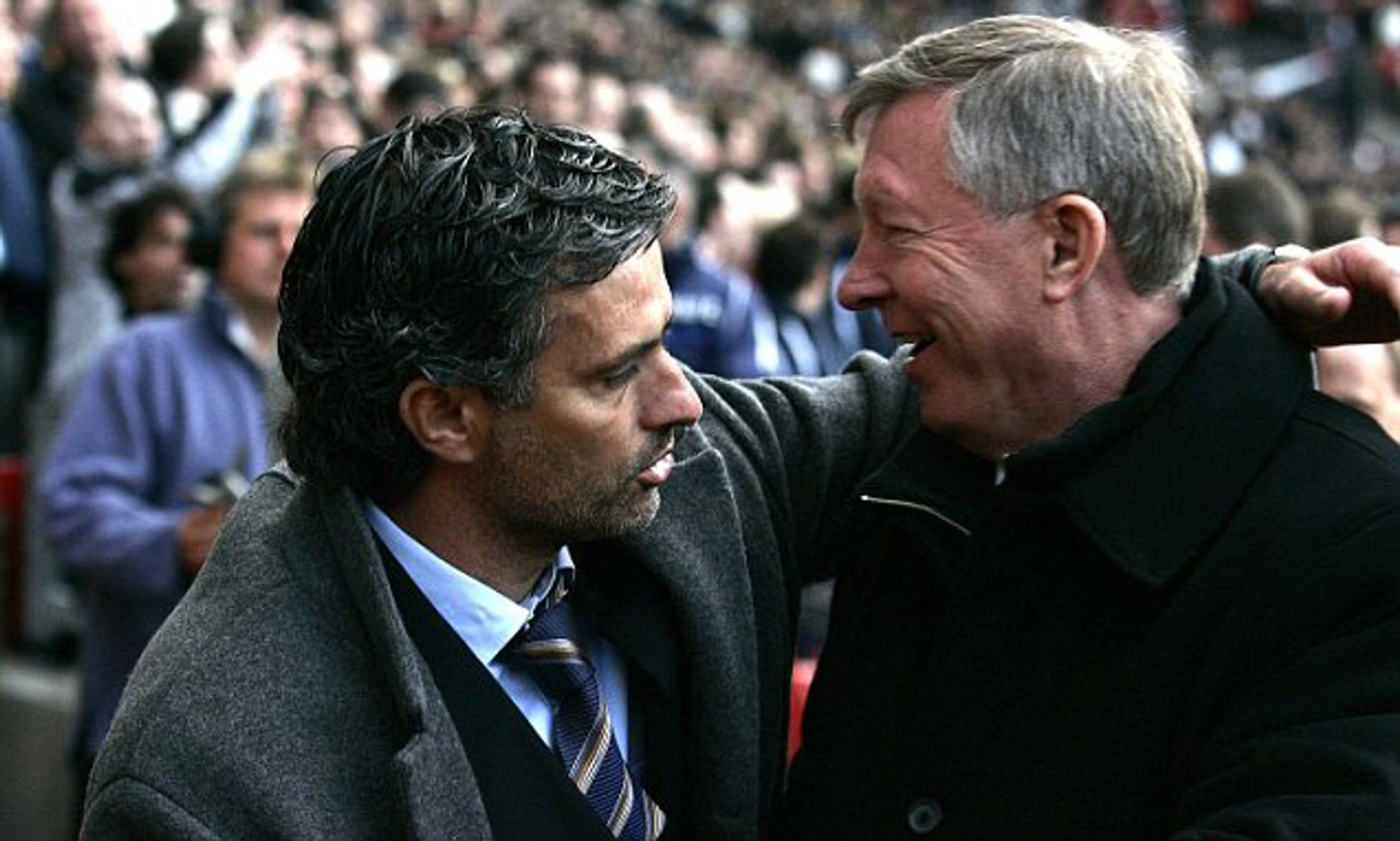 "He's good looking, speaks five languages, wins everything – it's unfair"
Jose has had a fair share of success before football caught up with him, some poor job choices indeed have put a question mark on his legacy. Despite that, the 58-year old still has the opportunity to prove everyone wrong and re-establish his identity of being "The Special One".