Football Kenya Federation (FKF) on Monday signed a partnership with sportswear manufacturer, Mafro Sports to kit national soccer team in a three-year deal worth 740,000 U.S. dollars.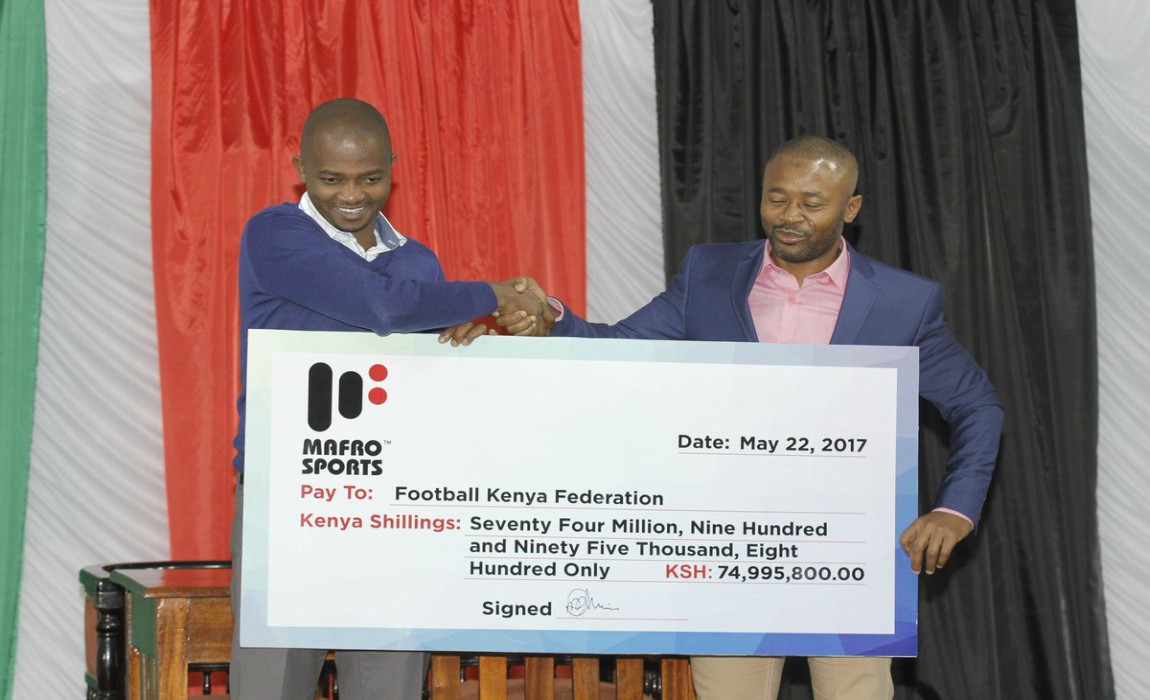 FKF president, Nick Mwendwa, said the issue of official kit for the national teams has in the past been a thorn in the flesh of the federation, which at one point landed national side, Harambee Stars, in trouble branding rights.
"We are happy with the deal. When we assumed office in 2015, there were three sponsorship deals on the cards by the previous administration which were all a non-starter," Mwendwa said during the launch of the partnership deal.
"Last year we spent 8,000 dollars on uniform because we did not have a sponsor; money which will now be channelled towards football development," the president said in Nairobi.
Mwendwa said under the deal, the apparel manufacturer will provide 600 pieces ranging from track suits to leisure wear to all the national teams, with the home kit being red, away kit white, whereas the neutral kit is green.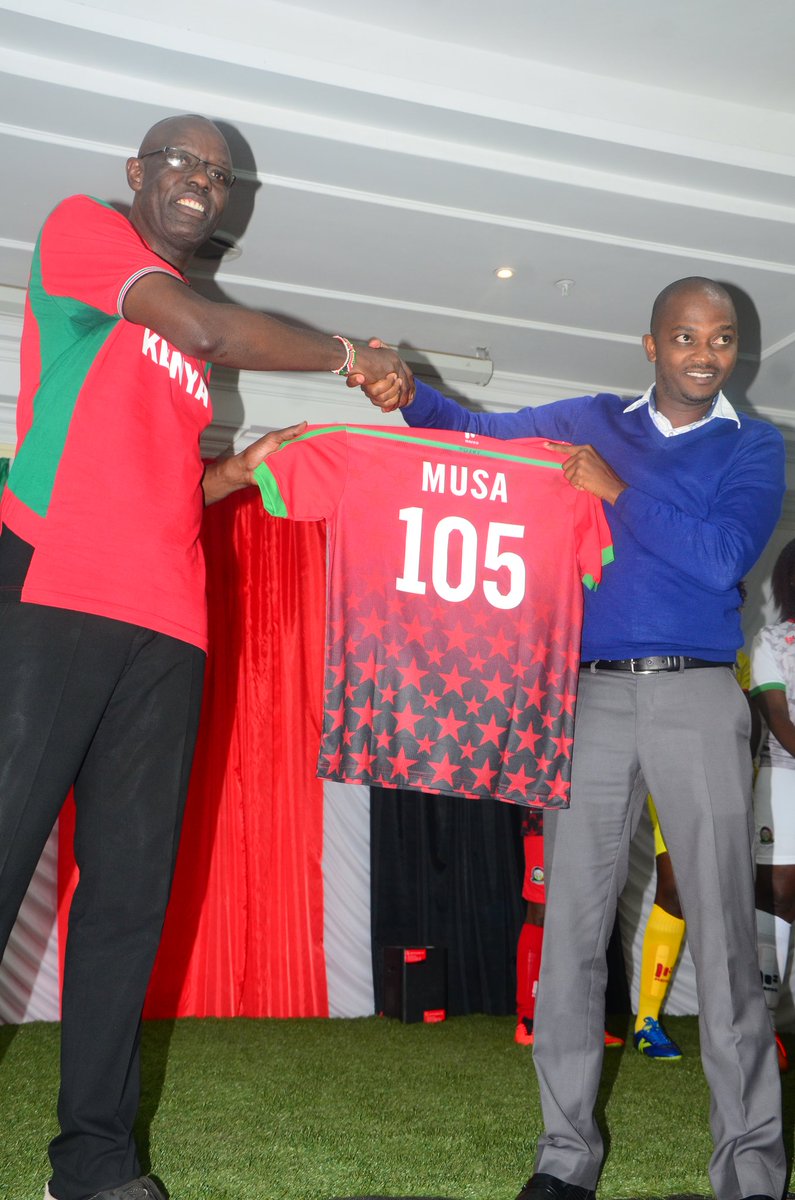 Mafro Sports Managing Director, Mahmoud Gomda, said the company came up with the brand to cater for Africa, adding that the deal is the best sponsorship package they have ever offered within the continent.
"We negotiated a lot sometimes into the wee hours of the night to conclude the deal because we believe Kenya is a big brand," he added.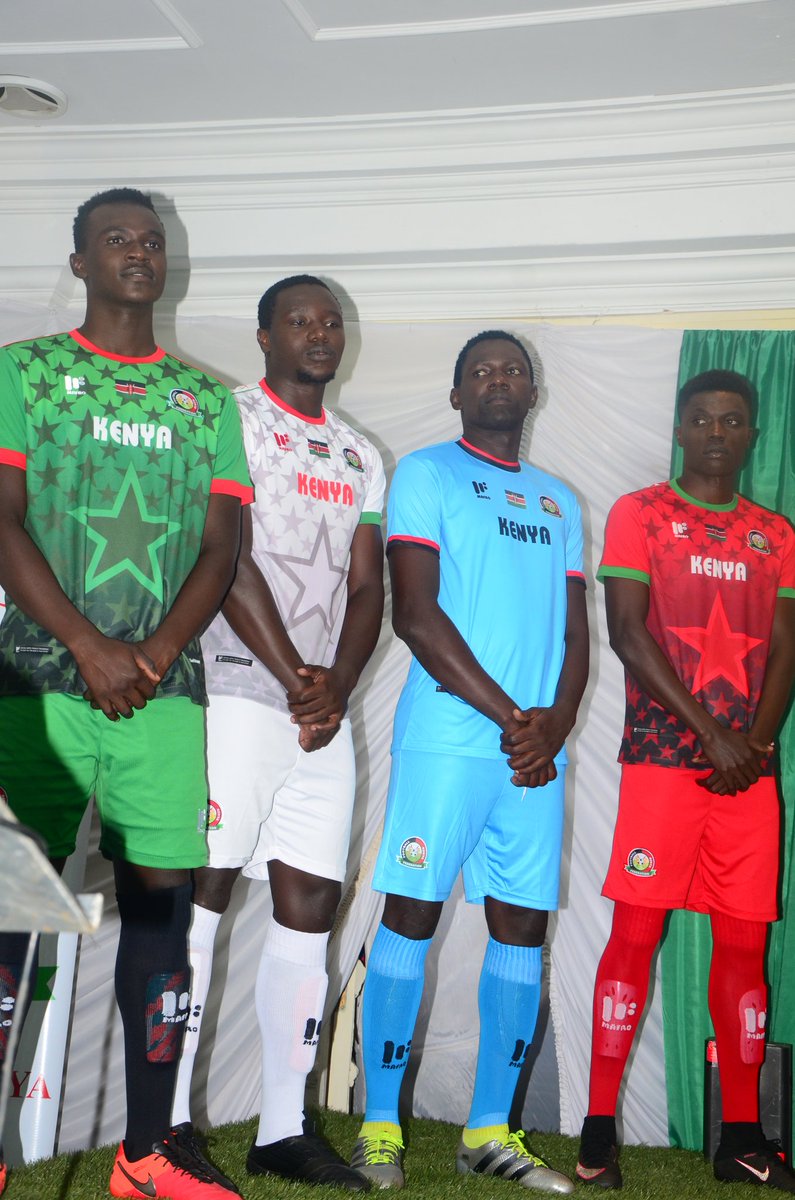 Gomda said the firm has been sponsoring teams from Ghana and Zimbabwe, including the Zambia Under-20 team that is currently taking part at the 2017 championship in South Korea.
The deal comes at an opportune time, especially after concerns were raised concerning kitting of the national teams.
There have been complaints of the frequent change of jerseys by Harambee Stars that makes the squad unrecognizable.
ALSO READ: Leipzig Tie Down Marvin Compper To A New Long Term Deal
"We change our jersey every now and then that it is even difficult to know the genuine Harambee Stars jersey," former national team striker, Boniface Ambani said.
"This is not the way a national team should be handled. Even some lower-tier clubs are handling their kit better than Harambee Stars," the 2006 Kenyan Premier League top scorer with 20 goals remarked.
The replica merchandise of the national teams will start selling on June 1.