Reds boss Jurgen Klopp expressed his joy at Liverpool's crucial 1-0 win over Watford on Monday, but accentuated that his side still have a plenty of hard work to do in order to seal a top-four finish.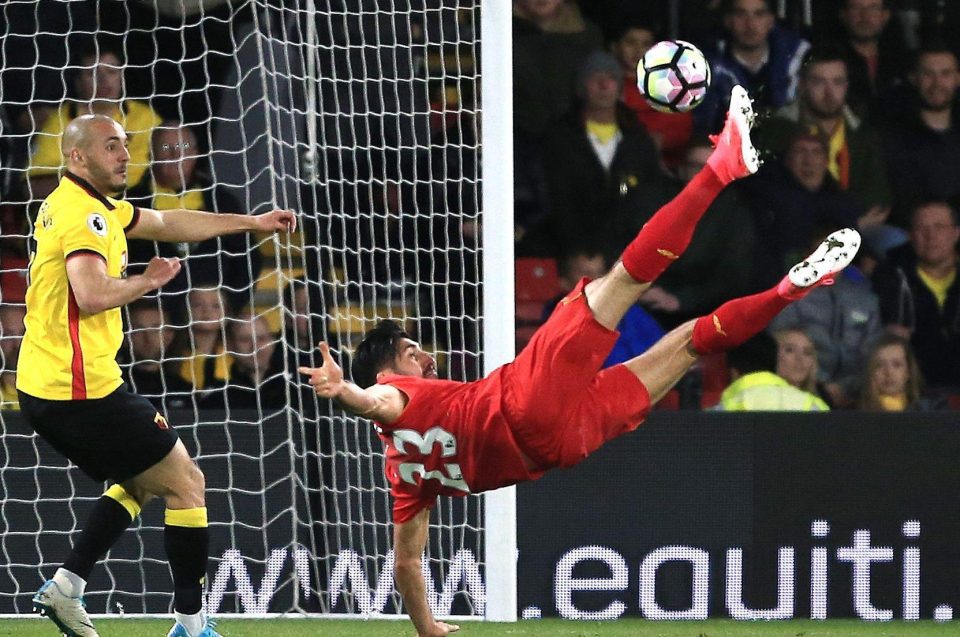 Liverpool have now maintained their third place in the Premier League table after the crucial wion at Vicarage Road, and all thanks to Emre Can, who scored a sensational bicycle kick during the fag end of the first-half.
After getting at the back of Lucas Leiva's arching ball into the area, the German midfielder launched an incredible overhead kick to send it past Heurelho Gomes and into the top corner.
The win over Watford means that Liverpool are four points ahead of fifth placed Manchester United in the race to finish in the top-four for a place in the Champions League next season – and with just three games left in hand, Klopp accentuated that he is taking nothing for granted.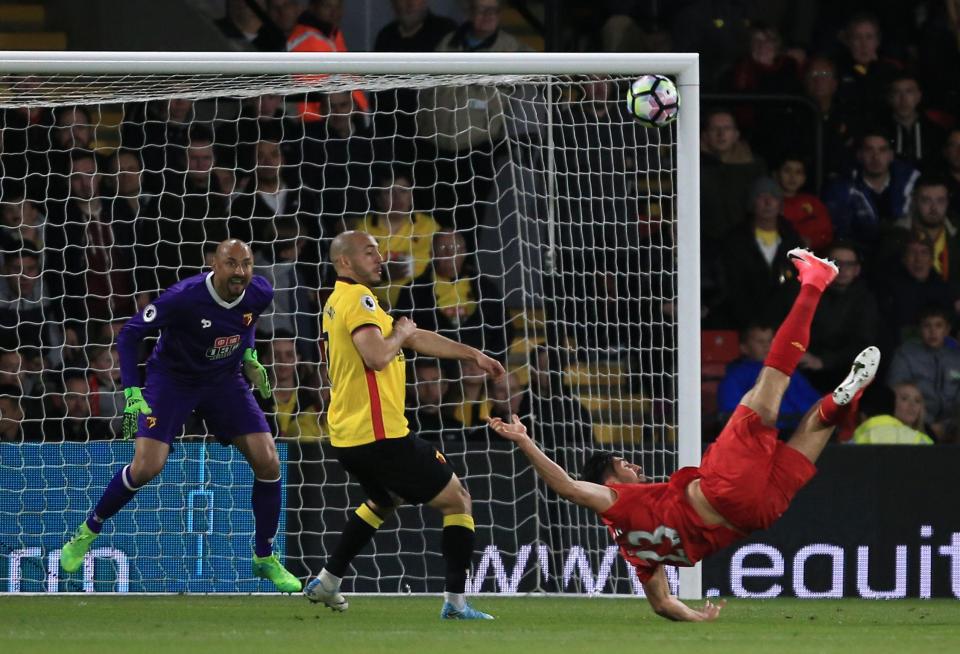 When aksed about Emre Can's wonder goal and the crucial 1-0 away win over Watford, Klopp said: "Actually, I would love to see it again – everybody is speaking about it. I've only seen it once, but it looked already pretty nice."
"I probably turned a little bit too early when I saw it would hit the back of the net. It was a difficult game as everybody saw. They are a difficult-to-play-against opponent, deep defending. We passed a lot, which we had to do, it's not possible to create chance after chance. I thought we improved from last week when we didn't look patient enough, but today we looked better and had these moments."
"Of course, we didn't train for a bicycle kick from Emre! But especially this pass was the main thing of our first-day session, so it's really nice to see something like this – the pass from Luc, the run from Emre. It was really nice because we could imagine how they'd defend. We scored this fantastic goal and then you have to stay in the game. "
"We invested a lot and we couldn't keep the energy level until the end. Because of the early change and having to change Adam again, I think everybody understands this, but near the end we could have scored one or two more but not with the biggest chances. Maybe Daniel Sturridge in the last minute, yes it was a clear foul [on him], but it Daniel can go through then maybe it's a goal. So it went really how we wanted and it feels pretty good in this moment."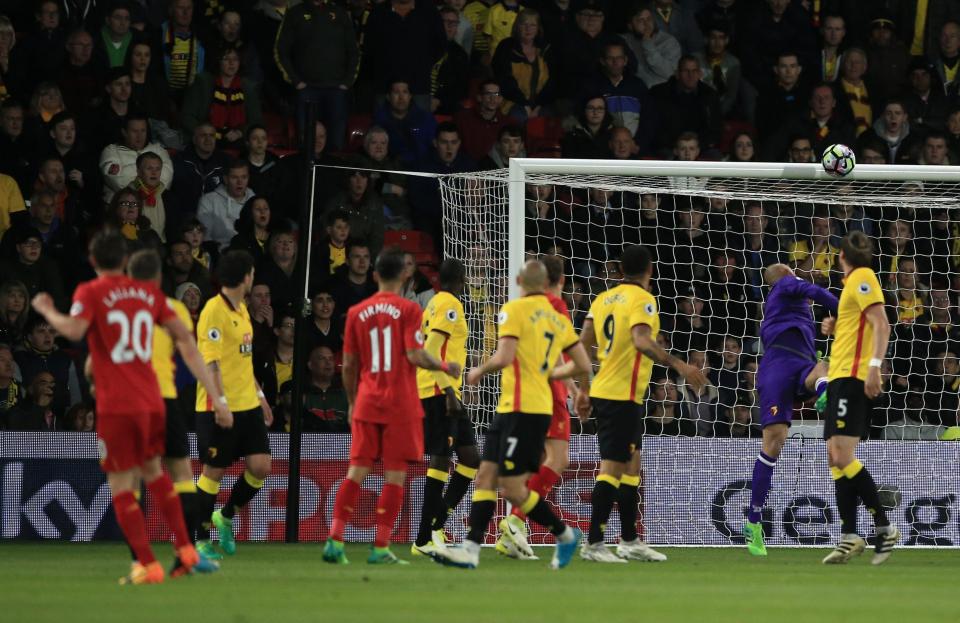 When asked whether it's important to have a top-four finish back in Liverpool's own hands, the former Dortmund boss said: "That's not important… Nothing else, we need to stay focused and we need to stay concentrated. We have pressure, yes – but pressure in the end of the season, in this period, means you fight for something."
"It's a positive pressure, so we want to keep this – we want to keep this pressure high, we want to stay focused, we want to work hard and do everything for the points we can get. We don't expect for a second that it will be easy."
"If anybody here thinks we've already have the three points against Southampton then you could not have seen Southampton this season because they are a really strong side. It will be another hard game for us, but it is like it is. Tonight, nobody can take these points away from us, so that's the best news and now we have time to work and prepare for the Southampton game."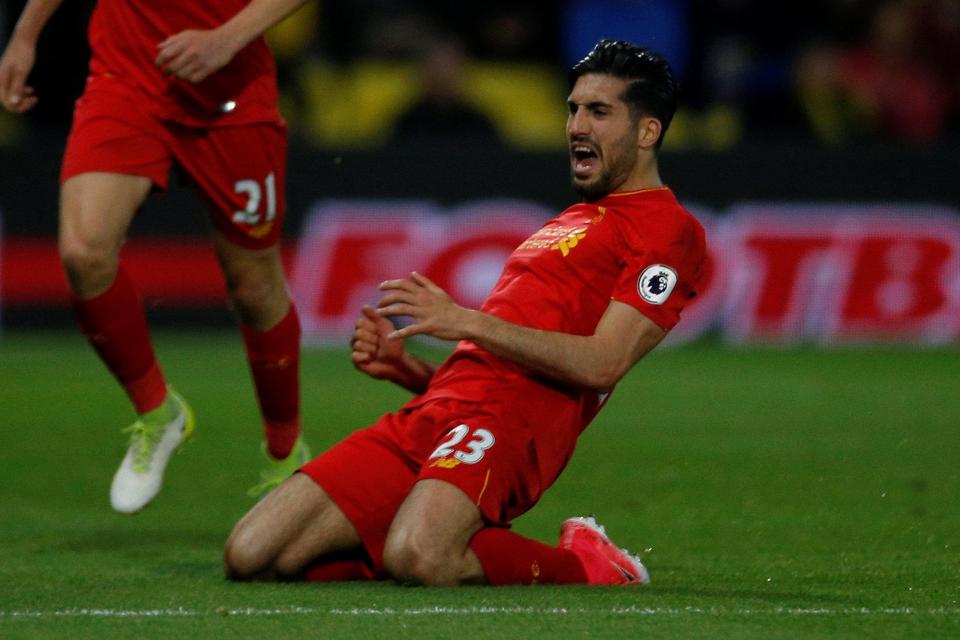 Klopp heaped praise on Emre Can and added: "If you're not positive [about Can] after this game, this goal, then something is wrong! Yes, he is a good boy, he helps us. I know how it works. He had a problem with his calf but we had no possibility to leave him out, it was not possible for us."
"We had a lot of talks about this, and everybody saw the performances and thought 'what's wrong with him?'. We thought we needed him in these moments and he said 'OK, I'll try'. Sometimes it was not as good as it could have been, but meanwhile these problems are sorted and now he can build on his performances. He's a physically strong boy and very important for us. If he can score goals like this then it makes even more sense!"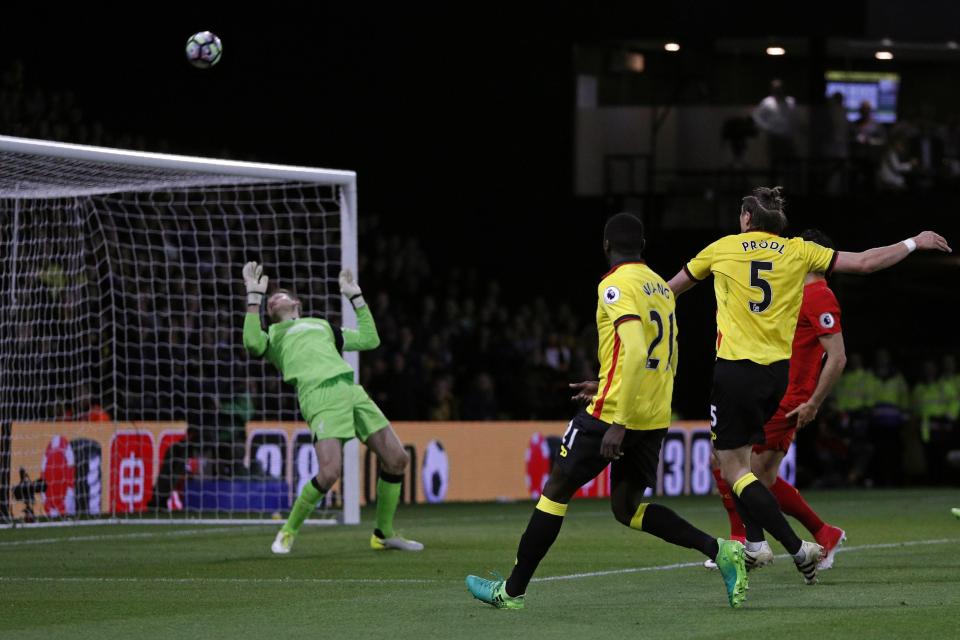 While speaking about what was going on in his mind when Liverpool almost conceded in injury time, Klopp said:"I said to the boys after the game: 'If you want to kill me, that's a good way to try!' It's crazy, it's crazy, [it gave me] 500 million grey hairs!"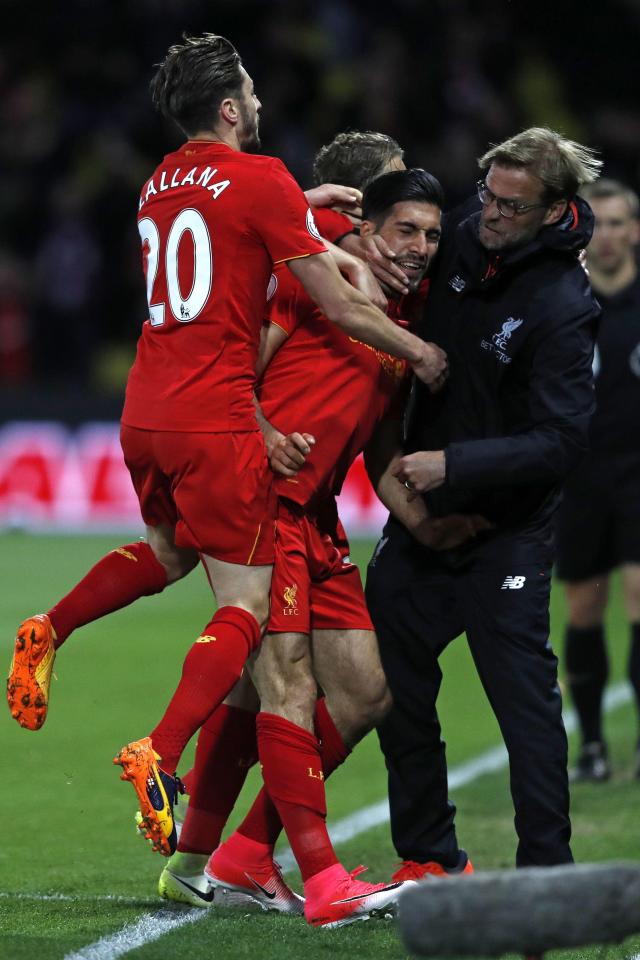 "The situation tonight, we'd already defended it and then they had three players at the second post. What can you say? We tried everything for 97 minutes, but if you want [we made] this one mistake and it could've led to a goal – that's how football at the highest level is. We didn't play perfect tonight, but it would've been really hard to accept. But we got them [the points] and I think the boys really deserved it."