On the pitch, Barcelona icon Lionel Messi is hailed a genius – but the same can't be said for the legendary footballer's sloppy-at-best dancing skills.
Messi's mediocre moves were captured in a hilarious video shot at the 30-year-old's wedding to childhood sweetheart, Antonella Roccuzzo.
The clip shows the sporting star's awkward attempt to boogie on down during the couple's raving wedding party, as he is cheered on by enthralled guests.
The spectacle took place on Friday night after the newlywed's glamorous ceremony in Rosario.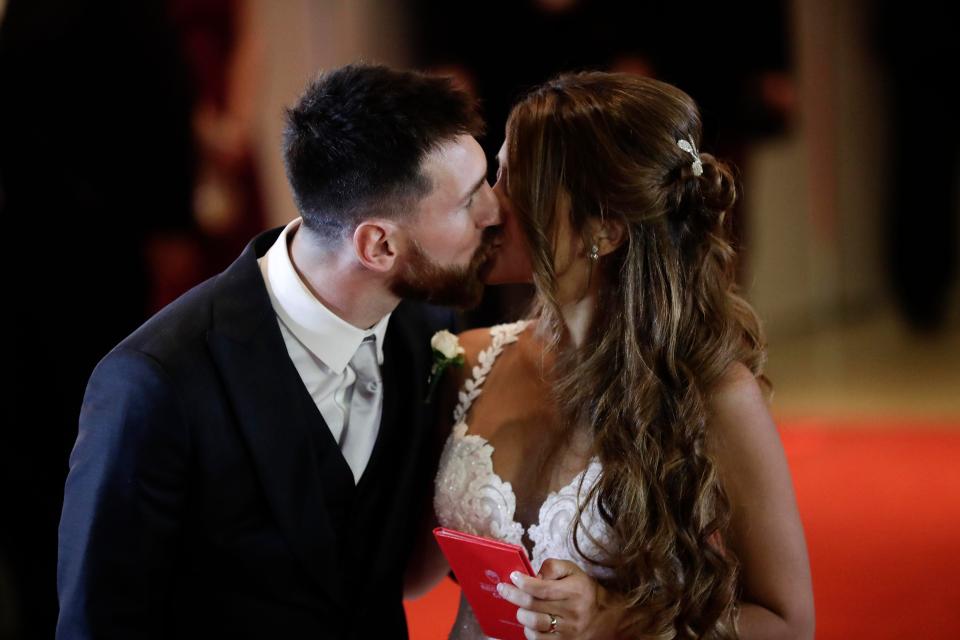 One Twitter user said: 'Messi's dancing in quite shocking despite having superb timing, rhythm and locomotion on the pitch.'
Another wrote: 'I need more videos of Messi dancing.'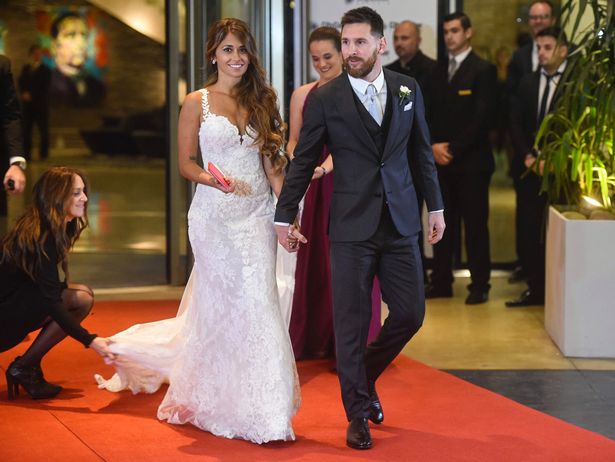 The pair returned to their hometown, where they met 25 years ago as five-year-old children, where 250 guests, star-studded with a who's who of the world's best footballers, watched on at the lavish ceremony.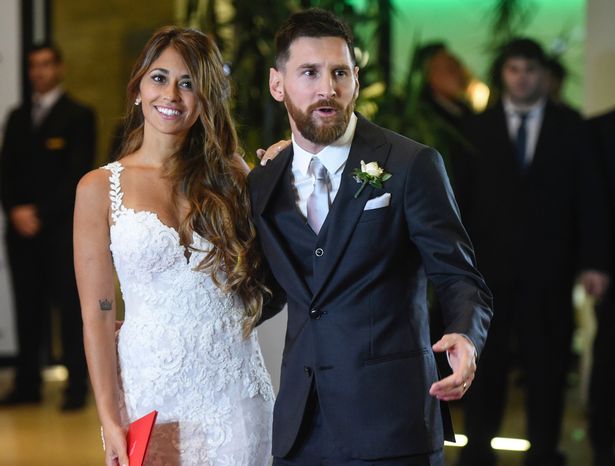 And the party continued long into the night, where a host of Barcelona and Argentina stars, both past and present, flocked to the dancefloor to celebrate the new marriage.