Barcelona superstar Lionel Messi has opened up about his future, stating that he wants to play for boyhood club Newell's Old Boys before retiring.
The 29-year-old joined Barcelona from Newell's at the age of 13 and has since developed into the greatest of his generation.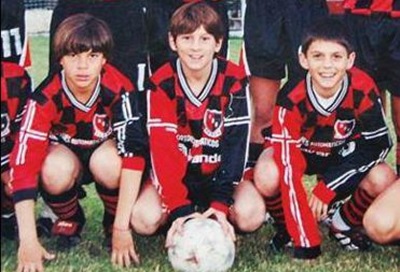 The Argentina captain has won the Ballon d'Or a record breaking five-times.
Messi, has previously expressed desire to end his career at the Catalan club, but he seemed to have a change of heart now.
"I would love to [return]," he said. "It is something I have kept an eye on because it was my dream as a child.
ALSO READ: 'I'd Be Praised If I Played For Barcelona Or Real Madrid' Unfairly Treated Diego Costa Says
"Obviously my life started to change and went another way, but I have no regrets.
"It's something I have kept an eye on. I want to play in Argentine football and Newell's, where I grew up."
Messi is currently on international duty with Argentina, guiding the team in their 2018 World Cup qualifiers. He had announced a shocking retirement from international football after Argentina lost to Chile for the second-year running in the Copa America final, but over-ruled his decision stating that his love for the country super-seeded everything else.
ALSO READ: Pogba Transfer Record: 'Couldn't Care Less', Want To Defend Champions League – Bale
"It's what I felt at that time," he added. "At that time everything collapsed around me because we all felt that was the moment, because of how the team were and how we played each game.
"We all want to win. I have been fighting with the Seleccion and my dream is to win something.
"To get so close and not make it was a huge frustration for all of us."
Messi has 2 years remaining on his current contract at the Camp Nou, with Barcelona planning to tie down their best player with a contract-for-life, it will be interesting to see what the 29-year-old chooses, loyalty or desire.
ALSO READ: Say No To EPL: Barcelona To Offer Messi A 'Contract For Life' BY ANIRBAN DAS- SEPTEMBER 2, 2016 85 0