Barcelona star Lionel Messi has expressed an amusement on that he; Cesc Fabregas and Luis Suarez have spent £32,600 on pizza and champagne during a holiday dinner at Ibiza.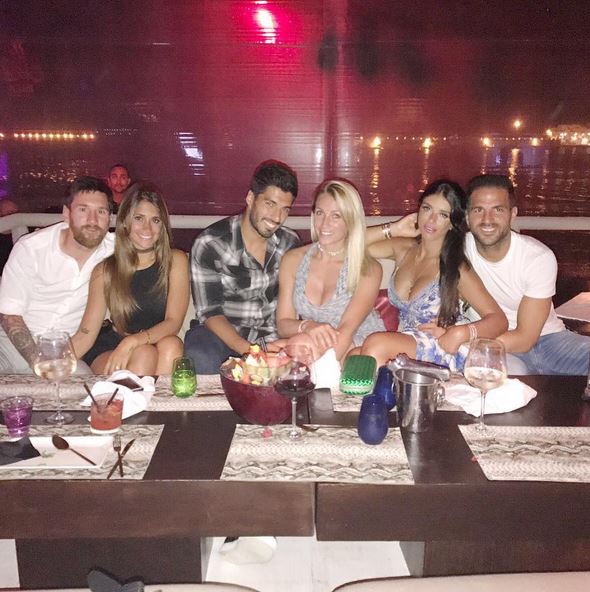 The three ace footballers are enjoying their summer holiday together on the Mediterranean Sea with their partners.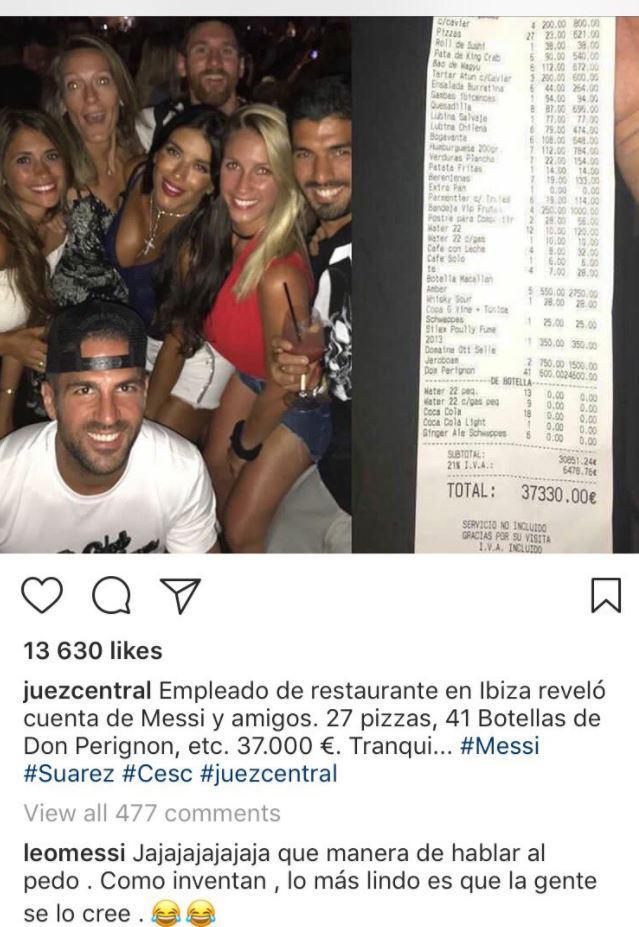 A picture of the group's dinner bill was posted on Instagram that claimed they had spent £32,600 (€37,330) at a restaurant.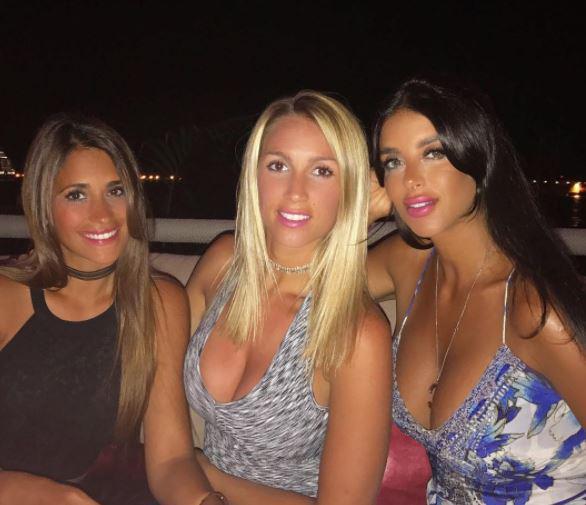 The bill created a buzz on social media stating that Messi and his friends ordered 41 bottles of Dom Perignon Champagne of £21,600 and 27 pizzas.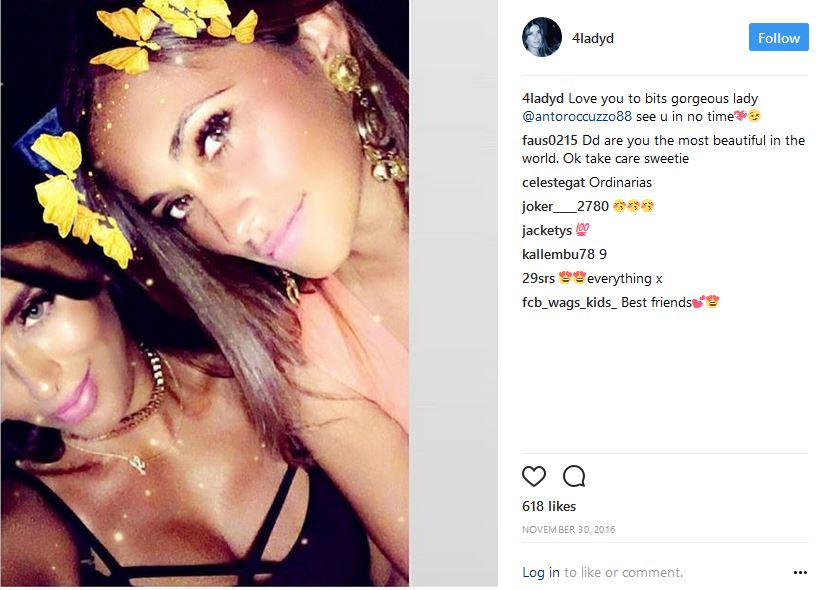 Along with this, they even had five bottles of Macallan Amber whiskey for £480 per bottle.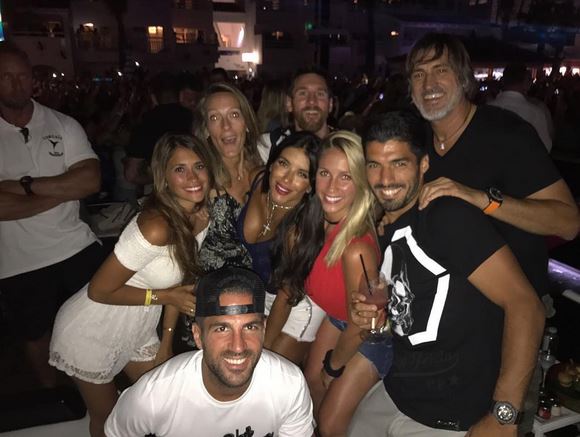 The trio share a good bond with each other just like their partners were seen enjoying the holiday together after a tough season.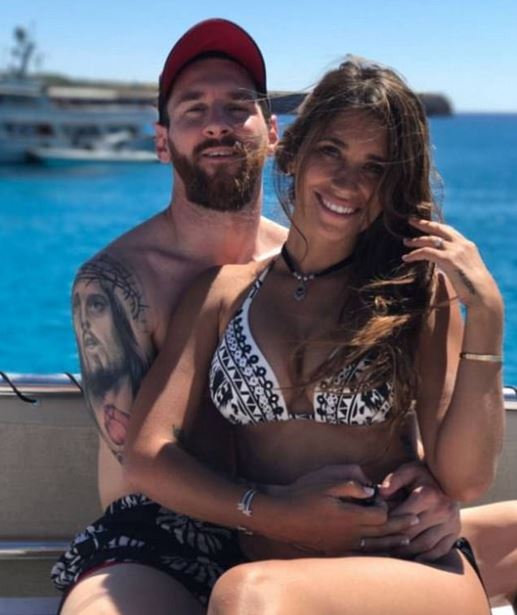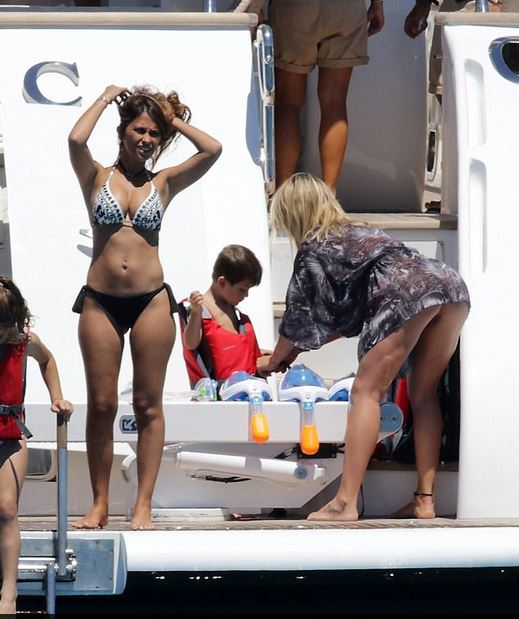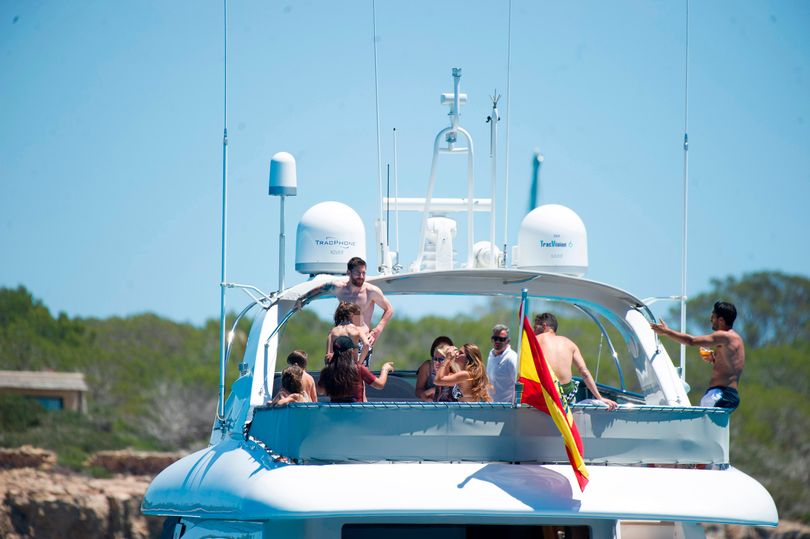 The group were snapped soaking in the sun on the yacht with their kids and partners and enjoying a jet ski.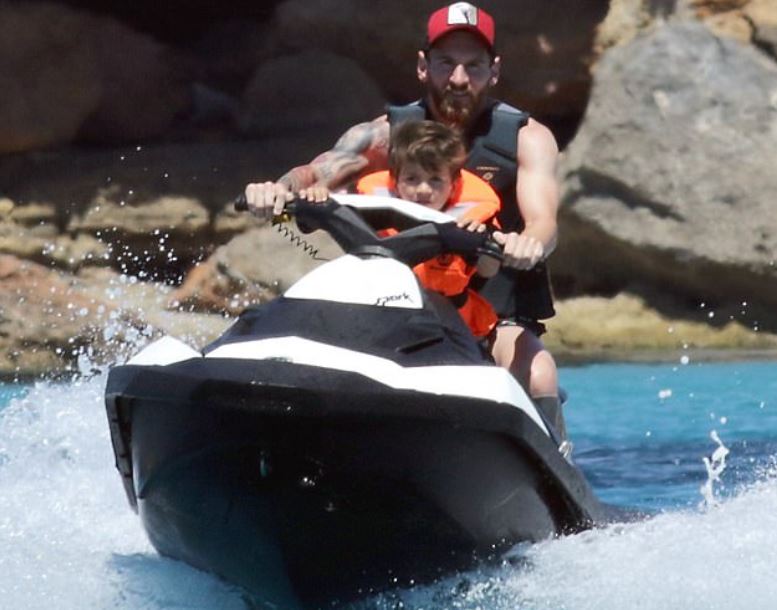 As the bill was posted on Instagram, Messi commented on the post laughing off all the buzz created with this.
He commented: "hahahahahaha. What a way to talk s***. What a way to invent.
The cutest thing is that people believe it."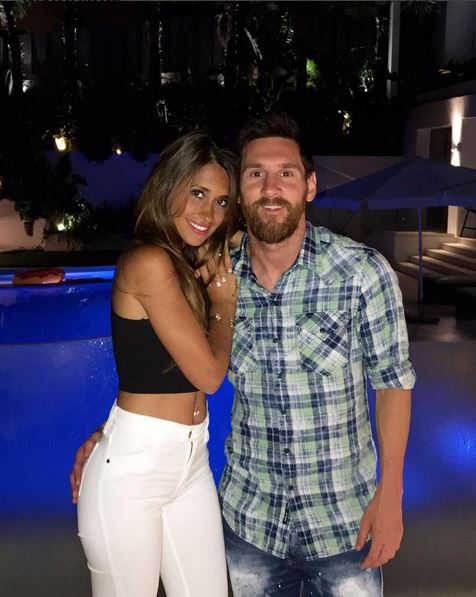 Messi's stunning partner even posted a picture of the lovely couple enjoying an evening before their summer wedding on June 30 in Messi's hometown Rosario Argentina.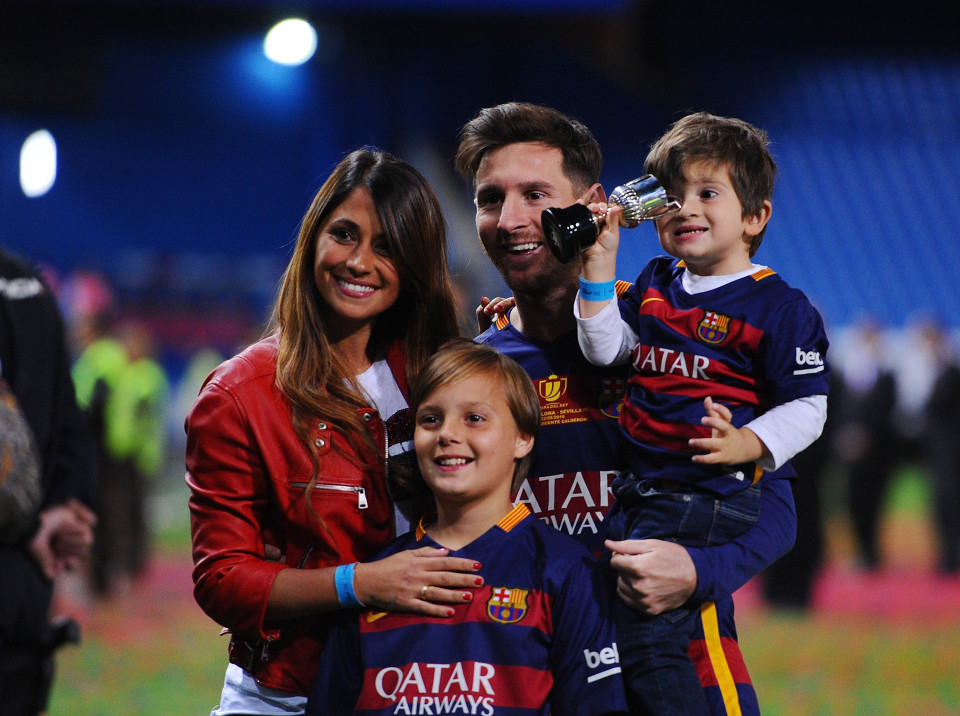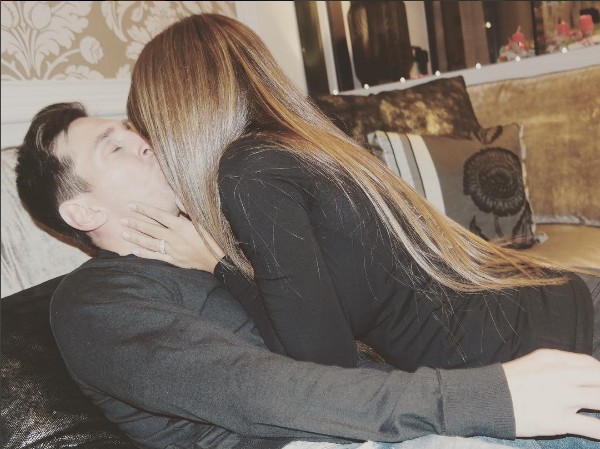 The Argentinean player has invited 21 of his closest team-mates to the wedding ceremony.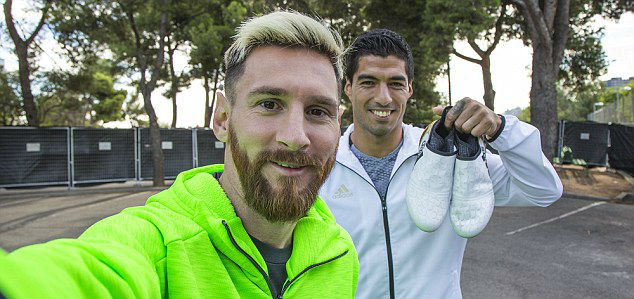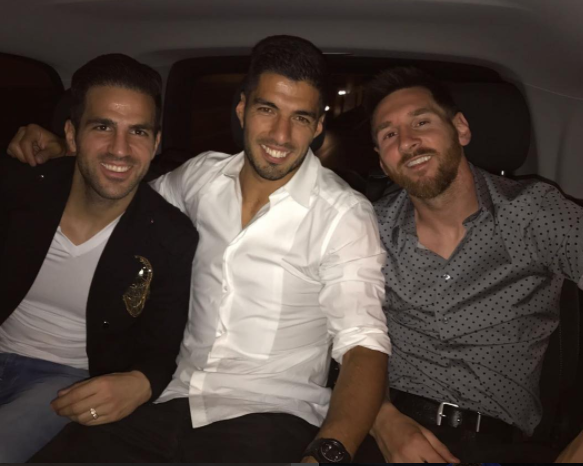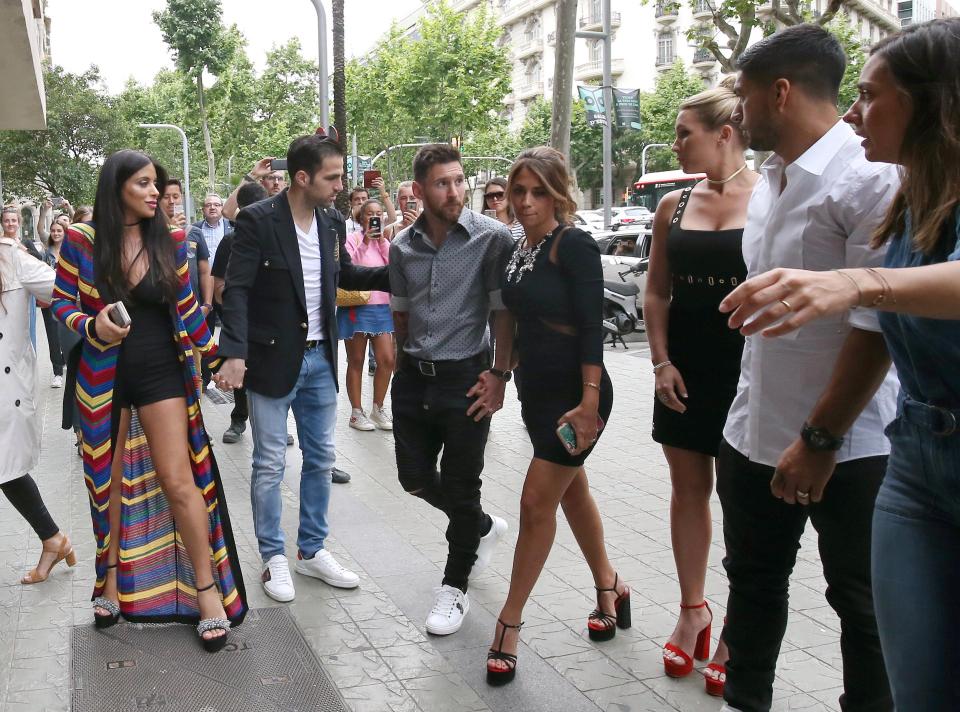 Barca mate Luis Suarez, Chelsea midfielder and pal Cesc Fabregas and their family are of course on the list.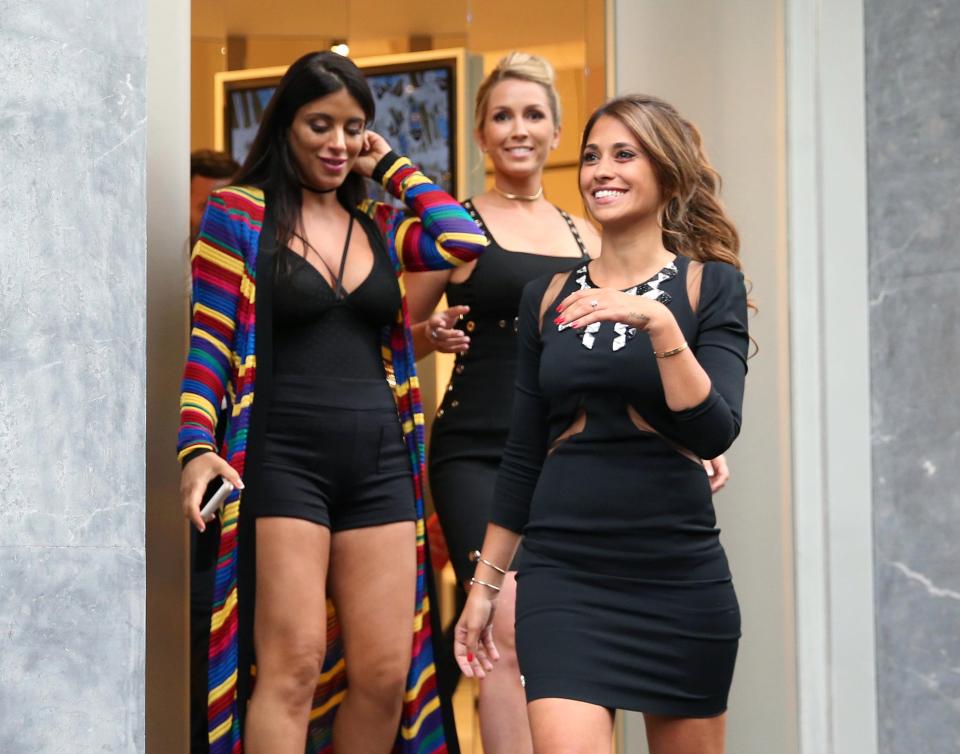 Messi's fiancée Antonella Roccuzzo and Suarez's partner Sofia Balbi have teamed up to open a fashion shoe store.