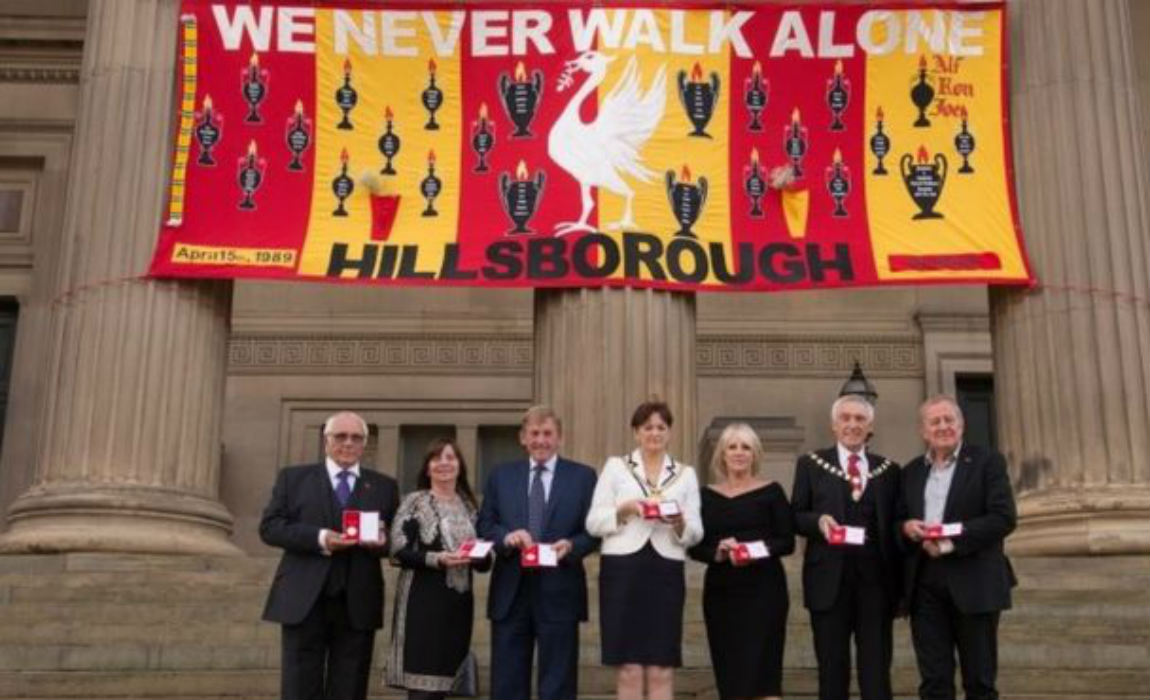 A poignant ceremony has taken place here to grant the Freedom of the City to the Hillsborough 96 Liverpool fans who died in Britain's worst ever football stadium disaster.
Families of the Hillsborough 96 gathered at the city's historic St George's Hall to receive specially cast medals and scrolls, each one individually written for those who list their lives.
It was the first time the city has granted its highest honor posthumously.
They died in a crowd crush at the Hillsborough stadium in Sheffield in 1989 at the start of an FA Cup semi-final clash.
The Freedom of the City was also awarded to Kenny Dalglish who was manager at the time, and his wife Marina. Both supported the families in their long running justice campaign, which has now cleared Liverpool fans of any blame for the tragedy.
An inquest jury in April found the fans who died as a result of a crush at the game were unlawfully killed.
A major investigation is currently under way to decide if any charges should be brought.
The former bishop of Liverpool, the Rt Rev James Jones, who led an independent panel which uncovered evidence in 2012 about the disaster and Prof Scraton who led the panel's research team whose book, Hillsborough: The Truth, is widely accepted as the definitive account of the disaster, were also granted the Freedom of Liverpool.
Former international player Dalglish, Scotland's most capped player, said of his freedom award: "We only did for the families what they did for us – support us."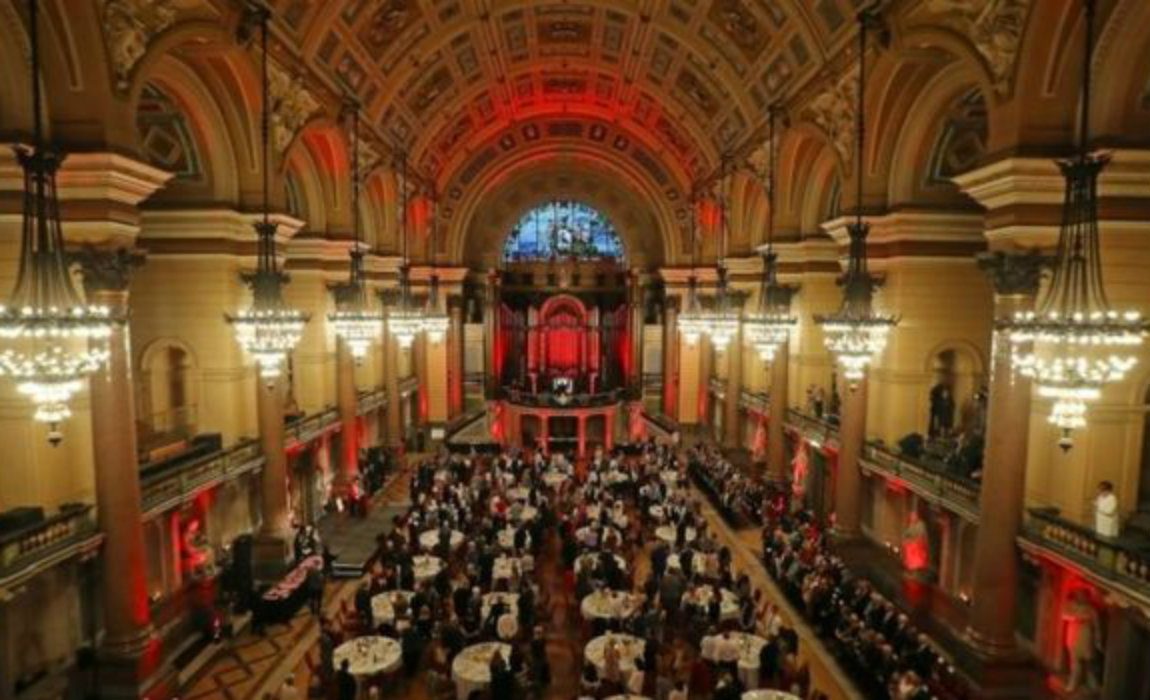 A memorial plaque is to be installed in Liverpool Town Hall giving the names of the 96 new freemen of Liverpool.
Hillsborough Family Support Group chairman Margaret Aspinall said at the ceremony Thursday evening: "We feel very honored and very privileged, but it's a bit of mixed emotions. It is bittersweet because you know the reasons why, but at the same time the sweetness is what the city has done."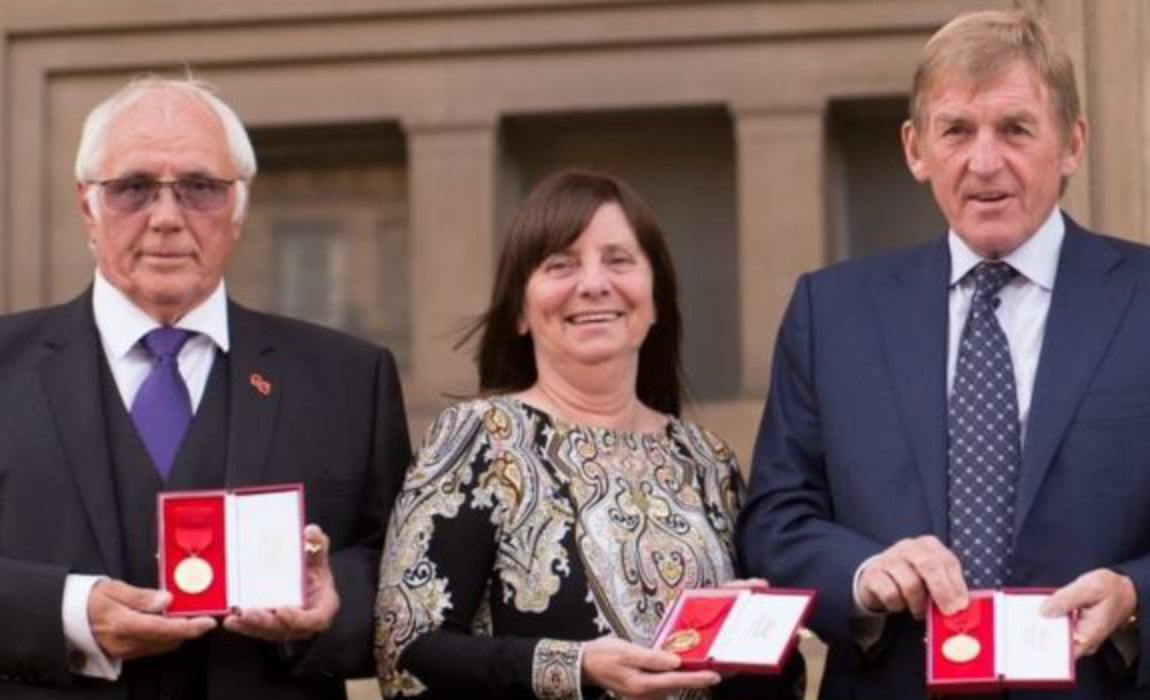 Trevor Hicks, whose teenager daughters, Sarah, 19, and Vicki, 15, died in the disaster, said:   "Obviously I'd rather Sarah and Vicki had been here but it's not possible. We are receiving the city's highest honour on their behalf."