Lucy Bronze might just be the new face of Women's football in England and lead the golden generation after it was announced that a record £24 million TV deal has been signed by the Barclays FA Women's Super League (WSL) with Sky Sports and the BBC over a period of 3 years.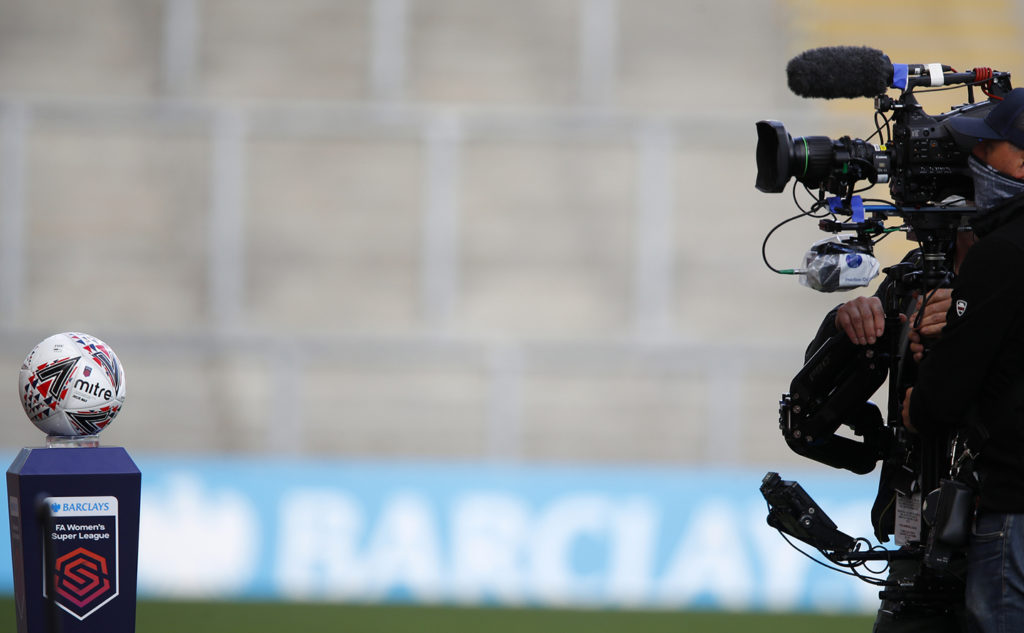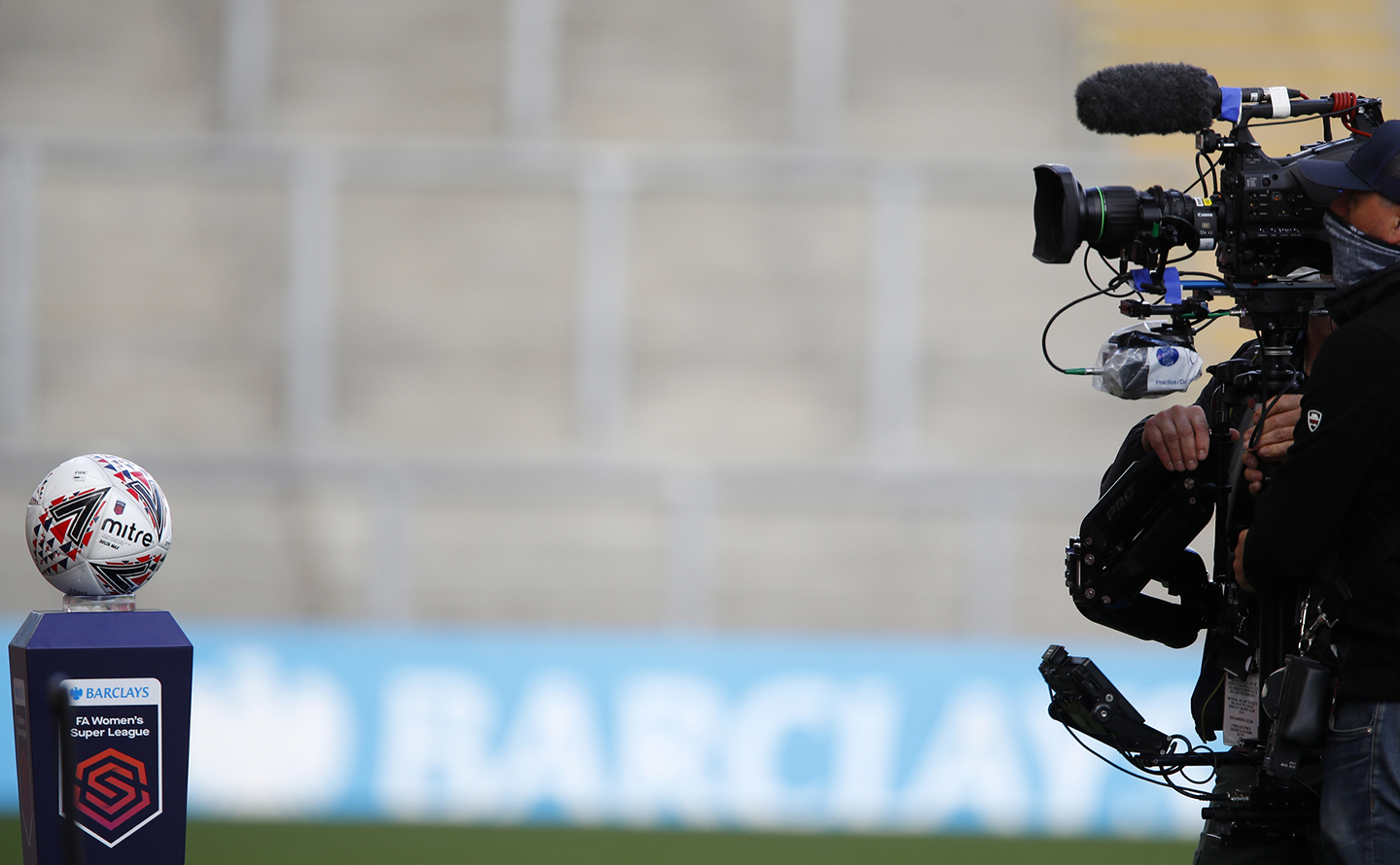 FA WSL signed announced that a record £24 million TV deal has been signed with Sky Sports and BBC. (Image Courtesy: FA / Website)
The Manchester City defender was named the best player in the world at the FIFA awards in December and her career has been on the up since bursting on to the scene at the 2015 World Cup in Canada making her one of the largest profiles in the sport and has grown with the game.
BRONZE ABOUT WOMENS FOOTBALL
When Lucy Bronze started of playing professional football, people wouldn't find out the score until someone had seen the game while being in the ground. This is in her own words, as she speaks to Sportsmail about the early times of Women's football:
"I remember when I played my first senior game my mum was trying to find out the score but it wasn't on Twitter. Now there's recordings, replays, everyone wants to know everything about you. How well-known women's football is now, you're opening yourself up to a bigger fan base, but a more critical fan and media base and a lot more abuse," she says.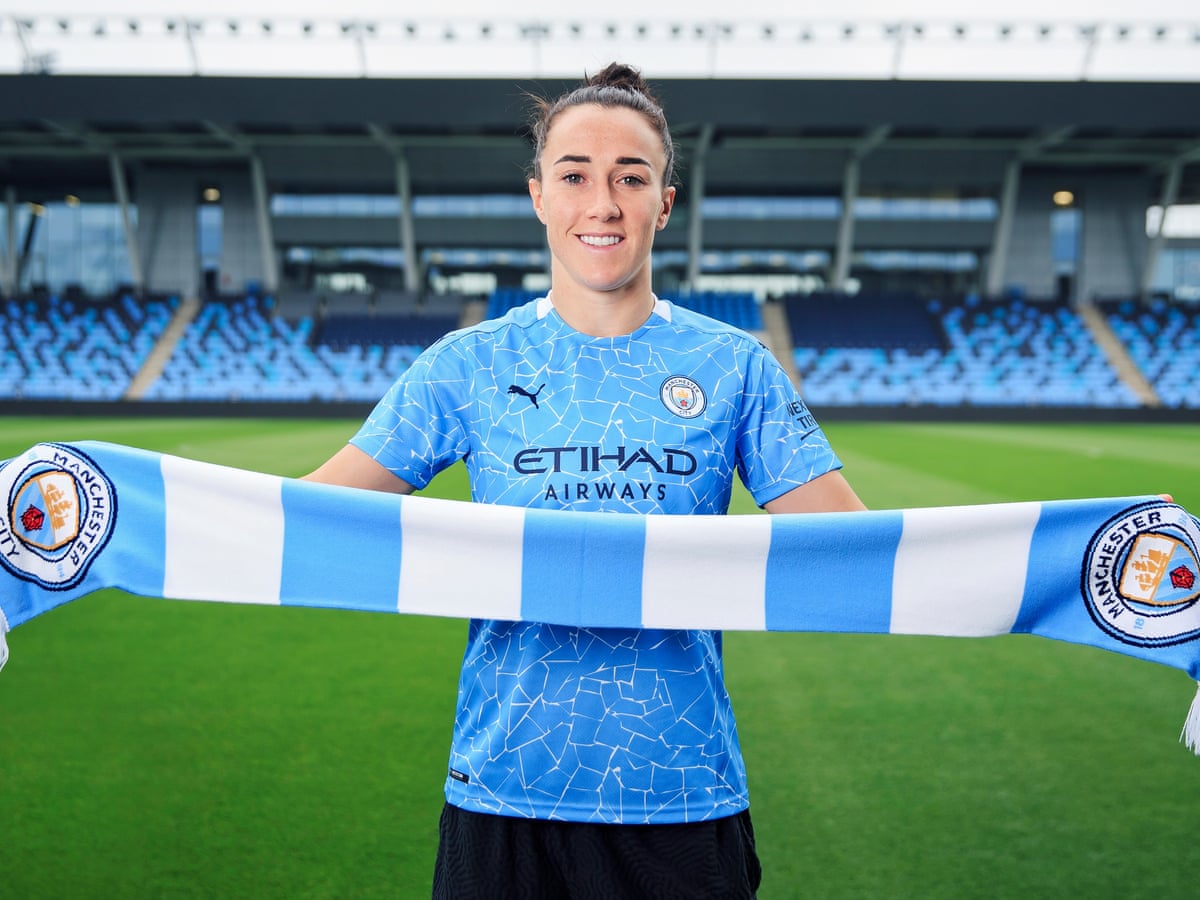 Bronze after signing for Manchester City in 2020. (Image Courtesy: Manchester City / Website)
"There are people that really want that limelight but when it comes, it's a big pressure to take on. I didn't really aspire to have limelight and my name in writing, I just wanted to be a winner."
And boy, did she stand on her word. Before leaving to Lyon, Bronze won the WSL thrice (2013, 2014, 2016), League Cup (2016) and the FA Cup (2016). Then she moved to the all-conquering Lyon side, where she was a mainstay at right-back. History was created as Lyon went on secure the 9 titles in 3 years, including 3 UEFA Women's Champions League.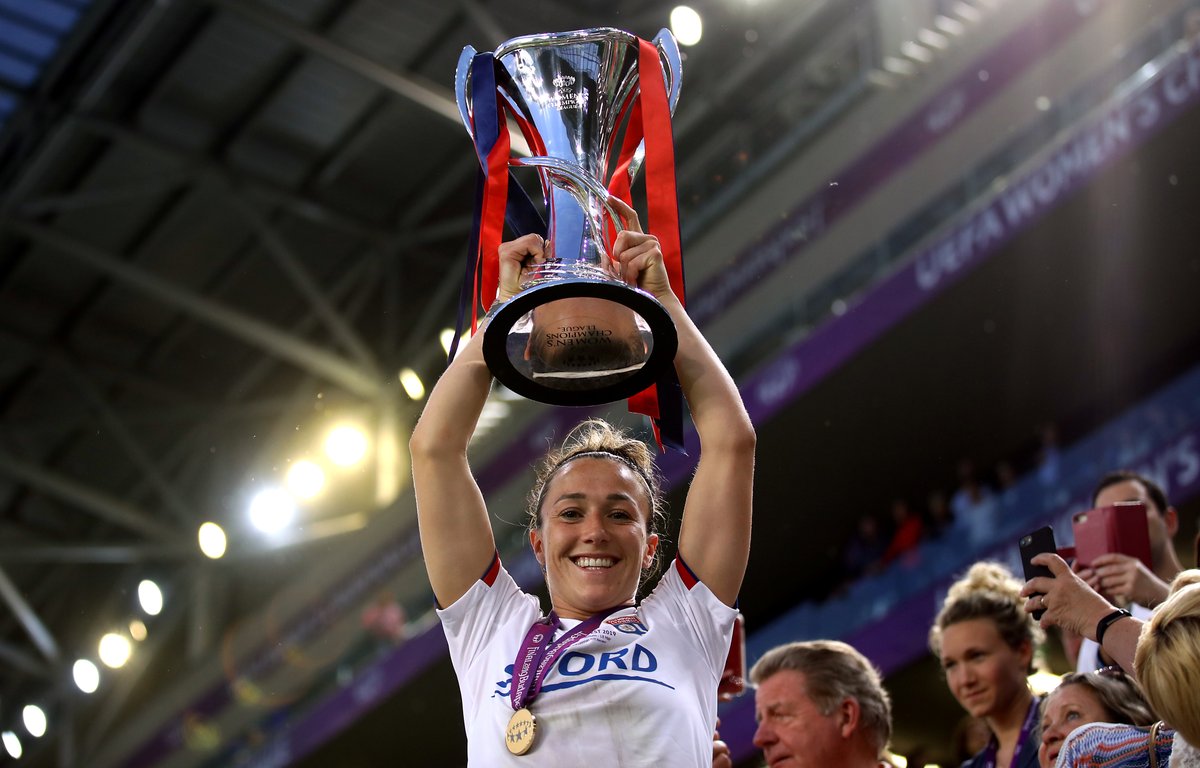 Bronze after winning the Champions League with Lyon. (Image Courtesy: Lyon / Website)
Lucy Bronze is now looking to win her second WSL trophy with City, her first since rejoining the club last summer. To do that, they must win their three remaining fixtures — including what has been billed as the 'title decider' with Chelsea on Wednesday.
Apart from the team honours, the right-back became the first English player to win the The Best FIFA Women's Player Award in 2020 for her performances for Lyon. She also won the FIFA Women's World Cup Silver Ball and came second in the Ballon d'Or Féminin, both in 2019.
DEAL BETWEEN FA WSL, SKY AND BBC
In March 2021, the Football Association (FA) had announced that it had signed a multimillion-pound deal with Sky Sports and the BBC for the broadcast rights to the Women's Super League. The deal, which will run for 3 years starting from the 2021-22 season, is believed to be worth around £24 million and is said to be the highest broadcast deal of any professional women's football league in the world.
🚨 Sky Sports and BBC win rights to broadcast Barclays FA WSL from 2021/22 🚨

– 'multimillion-pound' agreement
– Deal to 2024
– Sky Sports to show 44 live games, with 35 on Sky Sports Main Event/Premier League/Football
– BBC to show 22 live games, with minimum 18 on BBC 1 and 2

— Rich Laverty (@RichJLaverty) March 22, 2021
In a press release, Dawn Airey, chairwoman of the FA Women's Super League and FA Women's Championship Board, said, "The board have set out an ambitious strategy to have the best professional women's sports leagues in the world. We believe that having this new partnership with Sky Sports and the BBC will go a long way to helping us achieve that."
"It is a landmark moment for the women's game and a massive breakthrough for women's sport and women's football," said the FA's director of the women's professional game, Kelly Simmons. "There's no doubt that, when you look at football and professional sports, the media rights is the fundamental driver behind the revenue growth. So this is a huge step forward in that sense."
The director of BBC Sport, Barbara Slater, said: "This is fantastic news for sports fans and for women's football. We are delighted to offer the FA Women's Super League a free-to-air platform to ensure the sport, and the players, connect with the widest possible audience."