Roma vs Atalanta
A.S Roma sits 7th in the Serie A, eight points short of a Champions League qualifying position. Their recent run of form has not been the best, managing only four points from their last five matches. Although they have a Europa League semi-final to look forward to, Paulo Fonseca will urge his Roma side pull off an upset against Atalanta this Thursday.
🏆 Campionato #Primavera1TIM 2020/2021
⏰ 1️⃣3️⃣:0️⃣0️⃣
⚽ @Atalanta_BC 🆚 @OfficialASRoma
🌐 #AtalantaRoma #ATAROM @SerieA #Primavera #U19 #Under19 https://t.co/HavHKGGsSm

— VoceGiallorossa.it (@VoceGiallorossa) April 17, 2021
Atalanta FC currently rests third in the league ahead of champions Juventus. A free-flowing attacking unit, Atalanta has scored 72 goals through the course of the season, more than any other team. Their tight plug in the back has kept out most attacking threats that loomed their six-yard box.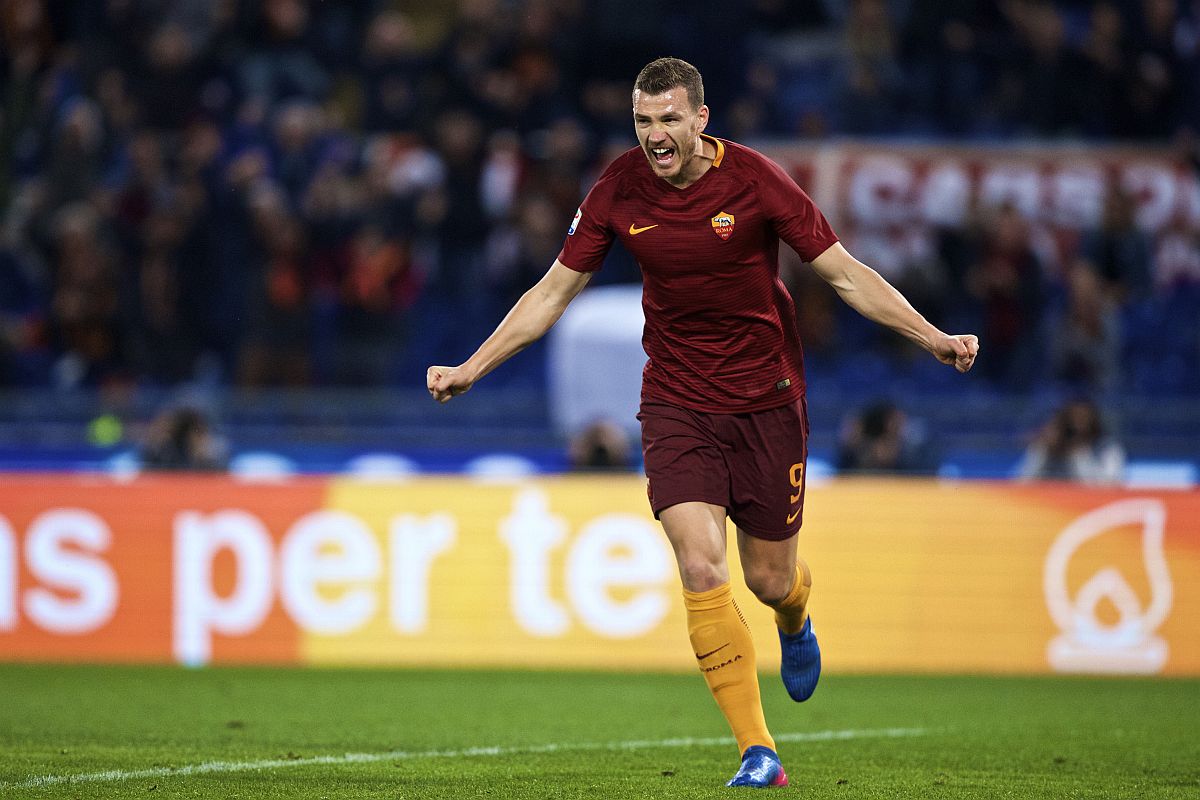 They are currently on a streak after winning all of their last five matches. Gian Piero Gasperini will be confident of the abilities of his men as their next fixture closes in.
TEAM NEWS
"We got the opener and then created further chances to score a second – but we couldn't do it. In the second half Torino were more determined than we were, and they got the win."
#ASRoma #TorinoRoma
https://t.co/PQuGpkEW9o

— AS Roma English (@ASRomaEN) April 18, 2021
Roma has missed the presence of Chris Smalling, Marash Kumbulla and Leonardo Spinazzola at the back due to injury. El Sharawaay is expected to return from injury but would be unlikely to feature in the match.
A.S Roma Predicted XI- (3-4-2-1): A. Mirante, Ibanez, B. Cristante, G. Mancini, Reynolds, Villar, Veretout, B.Peres, Pedro, Mkhitaryan, Dzeko
🎙️ Rafael #Toloi: "Vittoria di grande prestigio"
🔝 "A win of great prestige"

Post-match interview 📹 https://t.co/ag6SlIkmxd#AtalantaJuve #GoAtalantaGo ⚫️🔵 pic.twitter.com/27ZdWV5pqf

— Atalanta B.C. (@Atalanta_BC) April 18, 2021
Atalanta has a lower figure compared to Roma in terms of injury. The only main man missing from the roaster would be right-back Hans Hateboer.
Atalanta FC Predicted XI- (3-4-1-2): P. Gollini, R. Toloi, J.L Palomino, B. Djimsiti, J. Maehle, M. de Roon, R. Frueler, Gosens, Pessina, Zapata, L. Muriel
Game Changers
32-year-old Henrikh Mkhitaryan has been the key man for La Lupa this season. He has nine goals and eight assists in the bag this season and is dictating play in Midfield. His experience will be key to shut down the attacking force that Atlanta bring to the table. The tackling and defensive contribution that Mkhitaryan displays will be vital if Roma are to emerge victoriously.
Daje @OfficialASRoma 💛❤️🔥 #ASRoma #Ajax #UEL #SemiFinals #MUFC pic.twitter.com/wiMqc0iFAo

— Henrikh Mkhitaryan (@HenrikhMkh) April 15, 2021
Atalanta will trust its number nine Luis Muriel to find the net this match. The Colombian who has entered his thirties has scored 18 times this season and has provided seven assists as well. A strong finisher of the ball who has it in him to find the net from anywhere on the ground. Muriel likes to take on his defenders and will shoot from any range given the space. Fonseca will prepare his players to keep an eye on this forward.
Fa sembrare tutto così facile… 😎🕺🏽
Our birthday boy makes everything look sooo easy… 🪄@Luisfmuriel09 #AuguriLuis 🎂 GoAtalantaGo ⚫️🔵 pic.twitter.com/mS0iECJYvz

— Atalanta B.C. (@Atalanta_BC) April 16, 2021
PREDICTION
The Nerazzurri are the favourites on paper heading into the tie. They will look to clinch the second spot on the table with this victory. Roma has done well in Europe but has failed to make an impact in their domestic league. This would be their chance to prove their mettle by taking points off one of the top four. A strong start would be needed from the Roma players and they will need to find their focus if they are to win this match. Individual errors have been the cause of the numerous goals they have conceded so far in the competition. Atalanta will eat them alive if they do so in this fixture.
We at FootTheBall predict Roma 1 – 3 Atalanta at the Stadio Olimpico.